Facebook
The AS Food Bank is open! They are open Mondays, Wednesdays, Thursdays, and Fridays from 9:30am-6pm. Please don't forget to bring your access cards (they are scanning them instead of signing in on paper).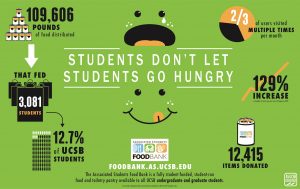 ---
The Bottom Line Newspaper is recruiting writers, illustrators, photographers and videographers.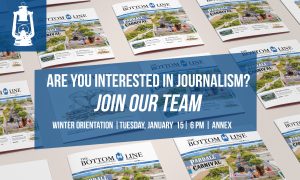 ---
Chick-FILL-OUT Your Fafsa!
Jan 15 – Jan 17
FIRST SESSION:
January 15th, 2019, 5pm-6pm
Student Resource Building, First Floor Conference Room
SECOND SESSION:
January 17th, 2019, 4pm-5pm
Student Resource Building, Second Floor Conference Room
a brief overview of FAFSA with a representative from UCSB Financial Aid!
BRING YOUR OWN LAPTOPS!!!
-learn about federal pell grants
-subsidized Stafford loans
-Federal Perkins Loans
-federal work-study
-EOP and your resources on campus!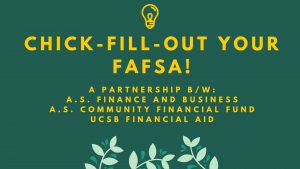 ---
RESCHEDULED: flu shot clinic.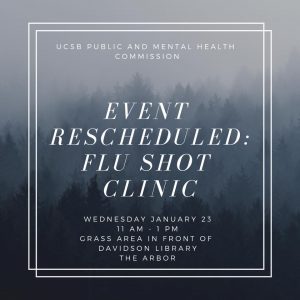 ---
Need a head shot? Today's the day, rain or shine!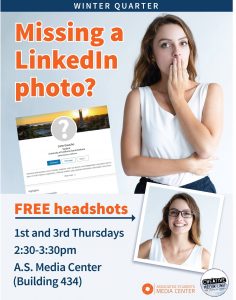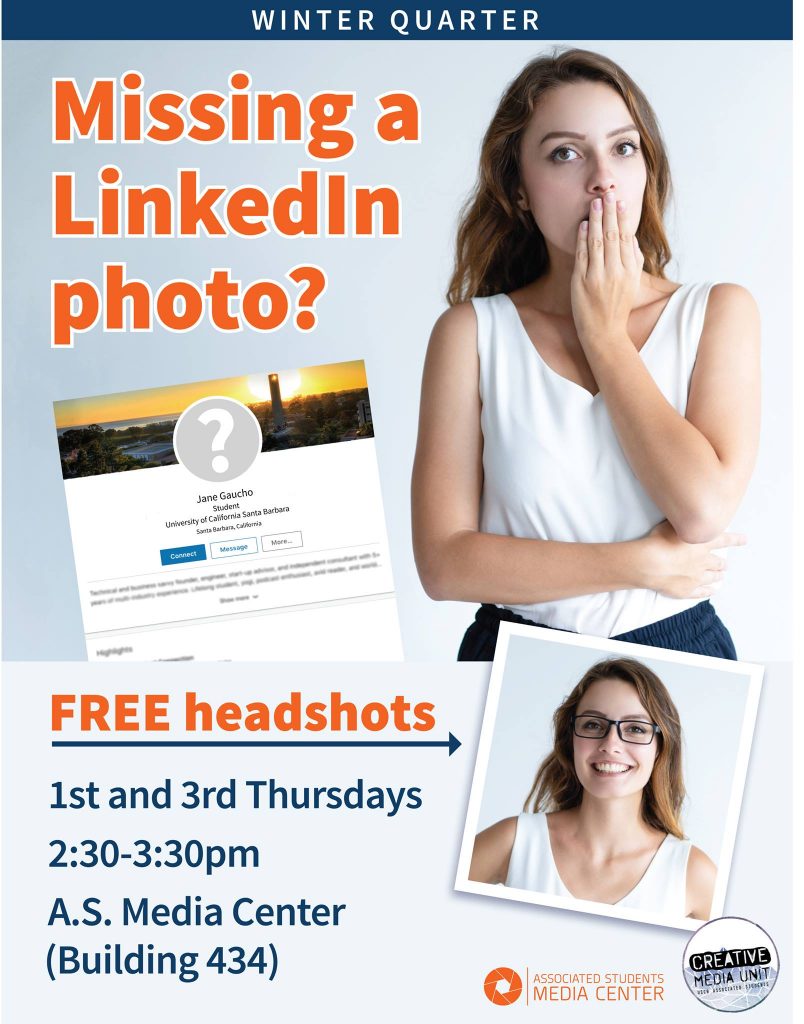 ---
The Department of Health & Wellness presents, in collaboration with Associated Students and the Mental Wellness Center: Mental Health First Aid.
Limited Space available for Student Affairs Student Staff and Org Leaders on campus!
Please sign up by this friday for priority: https://goo.gl/forms/NgG8SIt0n7Xja31k2
(Both days mandatory for certification)
Mental Health First Aid is an 8-hour course that teaches you how to identify, understand and respond to signs of mental illnesses and substance use disorders. It also teaches an action plan to use in a psychiatric emergency. The course fee (paid for by H&W and AS) includes the course book and certification for three years upon passing. Help make Mental Health First Aid as common as CPR! This is voluntary, which means student staff will not be paid for the hours, however, H&W & AS will pay the class fee including certificate! Healthy snacks provided.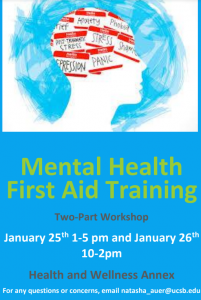 ---
Twitter
UCSB TV – Winter 2018, Week One: your source for information about on-campus events, Gauchosports, and local news!
---
Join @COSWB for an hour-long High-Intensity Interval workout with a certified fitness instructor. Every Tuesday from January 15th – March 5th from 3:30-4:30 pm in Pardall center! Free blenders will be provided for this class!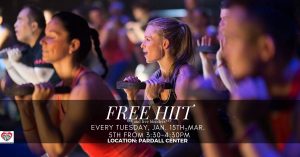 ---
Want to meet more transfers? Come to Transfer Nights throughout winter quarter! This Wednesday, 1/16 is movie night at the Miramar Center in Sierra Madre.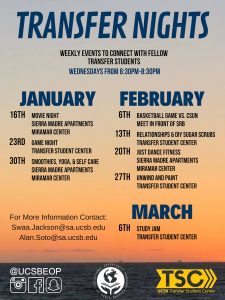 ---
Behind the Scenes: new episode of UCSB TV coming out of Friday, January 18th! #ucsbtv #events #sports #news #behindthescenes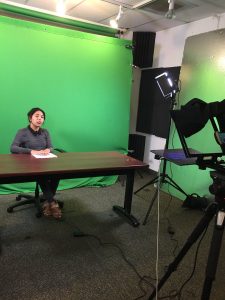 ---
The Coastal Fund provides funding to protect our coastline if your project aligns with our https://coastalfund.as.ucsb.edu/mission/ Major Grant Deadline: Friday, 1/18/19; Minor Grant Deadline: Friday, 2/22/19. Guidelines and applications: https://coastalfund.org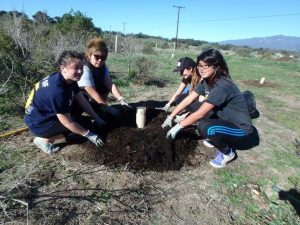 ---
"The time is always right to do what is right." – MARTIN LUTHER KING JR.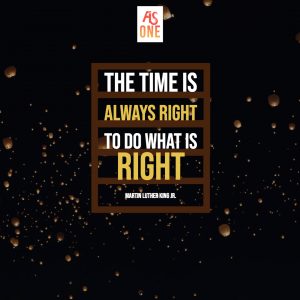 ---
Linked In
Kendra Sandoval joined Associated Students as the Director of Community Affairs, Student Development and Leadership on January, 9, 2019. Kendra has previously worked as a Director of Community Affairs and Outreach Director in Denver, Colorado. She is a very welcome addition to our team!
---
Instagram