Office of the External Vice President of Local Affairs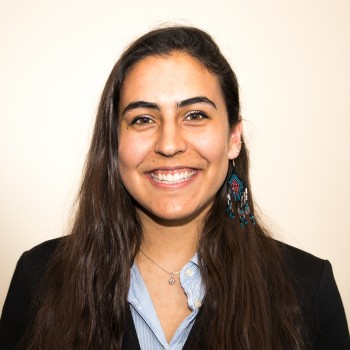 Jeike Meijer
External Vice President of Local Affairs
Contact info:
Email: evpla@as.ucsb.edu
Office Hours: Tuesday 12-3pm in AS main and Thursday 12-3pm in the Pardall center

My name is Jeike Meijer and I'm a 2nd year double major in Global and Feminist Studies with an American Indian and Indigenous Studies minor, and I am running to be YOUR next EVPLA!
As a student leader, I have observed real problems facing OUR community. As EVPLA, I will acknowledge, confront, and fix these issues and make sure that EVERY STUDENT has a voice in both student, local, and statewide government.
My QUALIFICATIONS:
-VICE PRESIDENT of UCSB Campus Democrats
-ASSEMBLY DISTRICT DELEGATE for the CA Democratic Party representing UCSB and Student Interests
-COORDINATOR for Artistic and Cultural Affairs in the AS Office of the President
-COUNCILMEMBER for the American Indian Academic Council
-INTERN for Congressman Salud Carbajal who represents IV and Santa Barbara in the US House of Representatives
-CAMPAIGN INTERN for Measures E&F which brought us Isla Vista's SELF-GOVERNANCE
-LOBBIED state and local representatives as a voice for UCSB
-REGISTERED people to vote on the UCSB campus and in Isla Vista
My PLANS for IV:
-ESTABLISH an emergency housing grant and temporary housing for students who are housing insecure
-IMPROVE regulations for landlord-tenant relationships with the IV Tenants Union & the CSD
-MAXIMIZE parking in IV such as by marking parking spaces
-EXPAND the role of CSOs in IV Weekend Patrols
-FIX and increase street lights on 67 and 68 Blocks of IV
-ADVOCATE for survivor-oriented sexual assault policies in IV
-CONNECT University wifi to parks and major hubs in Isla Vista: GO PARK WIFI!
-INCREASE technological services at the Pardall Center & install solar-powered outlets & lights for open study spaces in IV
-ENCOURAGE voter registration and access to increase participation in the 2018 elections
-INSTALL compost bins around Isla Vista for the use of residents & local businesses
-SUPPORT UCSB artists and musicians

Accountability
Publish quarterly reports on how your student fees are being spent and gain feedback to ensure your student fees are being spent responsibly.

Engagement
Collaborate with AS Entities and other campus organizations to host a quarterly Craft Far infusing the association with a more diverse group of student leaders to create a better atmosphere of productivity within AS.

Empowerment
Create senate staff positions to provide more opportunities for people to get involved in AS and enhance productivity, efficiently and transparency within Senate.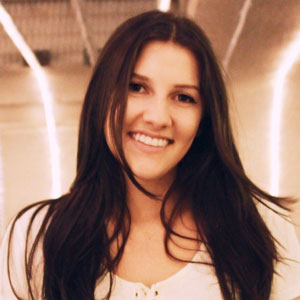 Carla Cernat
Chief of Staff
Responsible for organizing and running the External Vice President of Local Affairs Office. Coordinates the activities of the entire EVPLA office staff and acts as a stand in for the EVPLA when needed. Such activities include staff meetings, quarterly staff retreats and coordinating the office fellowship.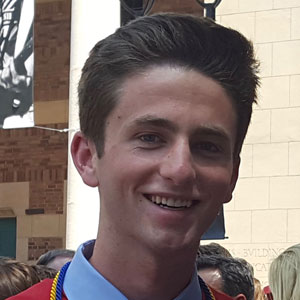 Matthew Griffin

Isla Vista Community Liaison
Focuses on projects in Isla Vista and the general welfare of the Isla Vista community. Acts as liaison to AS CAB, Isla Vista Teen Center, Isla Vista Recreation and Parks District, and Isla Vista Community Relations Committee.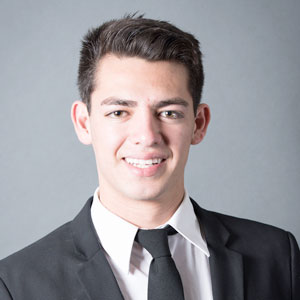 Matthew Greenberg
Public Safety Coordinator
Responsible for issues of safety in the Isla Vista community. Develops measures and initiatives intended to create a safe, welcoming environment and inclusive feel in Isla Vista, especially for underrepresented communities.
Name
County Liaison
County Liaison serves as a legislative liaison to the External Vice President for Local Affairs office as well as to the County Board of Supervisors. Stay informed of the actions and pending business of the Goleta Water District, Goleta City Council, Santa Barbara City Council, and the Santa Barbara County Board of Supervisors, and attend when they are discussing issues that affect students. Plays an active role in voter registration and voter turnout campaigns on campus and in Isla Vista.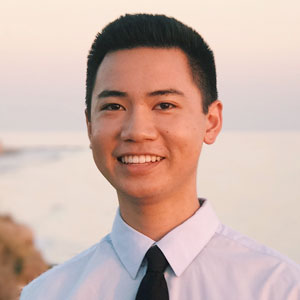 Austin Fauni
Deputy Chief of Staff
The Deputy Chief of Staff serves as representative and assistant for the EVPLA and Chief of Staff. Helps execute logistical aspects of the office, while taking on personal projects to improve the community. Partners on projects and serve as a resource for other staff members.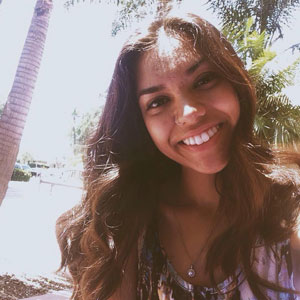 Adory Khandaker
Environmental Chair Coordinator
The Environmental Chair Coordinator shall work on environmental issues. Acts as a liaison to the waste management services of Isla Vista, AS Coastal Fund, AS WORMS, AS Environmental Affairs Board, AS Recycling, and I.V. Surfrider.
Name

Community Events Coordinator
Responsible for acting as a liaison between the EVPLA office and community organizations like the Isla Vista Community Network, Isla Vista Teen Center, and Isla Vista Recreation and Parks District. Develops programs, events and initiatives to help foster a strong sense of community in Isla Vista.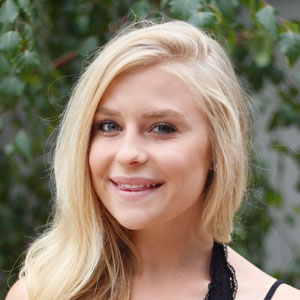 Allison Adam
CSD Coordinator
The Community Service District (CSD) Coordinator focuses on educating UCSB students on local Isla Vista governance issues by making sure they are aware of the local measures before the election. The CSD coordinator acts as the liaison to the Isla Vista Community Service District.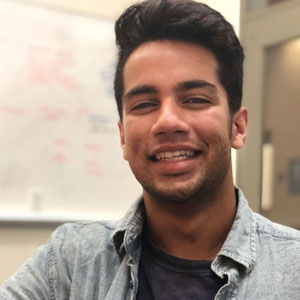 Adam Chohan
Liaison for the Police and Community Affairs Forum
Responsible for creating and managing the new monthly public forum that will provide an inclusive and engaging meeting space for all members of the Isla Vista community and law enforcement in order for all in attendance to voice their advice, comments, or concerns regarding safety and policing in Isla Vista. The goal for this public forum is to encourage community engagement in local issues and create a greater sense of mutual trust between the community and law enforcement.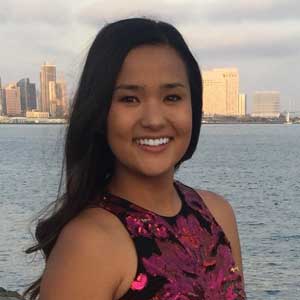 Katie Mukai
Public Relations Coordinator
The Public Relations Coordinator has an active role in all EVPLA projects, as needed, including but not limited to writing press releases, logistical coordination, legislation and advertising. The PR chair is responsible for informing the community of all the progress and events happening within the EVPLA Office.
Name
Resident and Housing Coordinator
Focuses on local residents' issues and rights by acting as a liaison to Isla Vista Tenants Union and the Community Housing Office. Responsible for addressing housing, non-student resident, or tenant issues in the community.
Don't Be Shy. Get In Touch.
If you are interested in working together, send us an inquiry and we will get back to you as soon as we can!