Office of the External Vice President for Statewide Affairs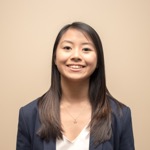 Kristin Hsu
External Vice President of Statewide Affairs
Contact info:
Email: evpsa@as.ucsb.edu

Office Hours
Monday 11am-2pm, Tuesday 1pm-2pm, Wednesday 2pm-3pm AS Main
How will I serve you?
– INCREASE student advocacy by coordinating lobbying opportunities with other UC campuses to strengthen student representation in legislation
– ADVOCATE for the establishment of a campus based Middle Class Scholarship for UCSB students as a response to the elimination of the CA Middle Class Scholarship
– AMPLIFY the student voice by making sure every candidate running for Governor of California comes to UCSB to get valuable input on what we need from our politicians
– COLLABORATE with key state and student organizers to work on a system-wide campaign to reclaim the cost of higher education during the 2018 election
Now more than ever, we need strong leaders to advocate for the rights, resources, and representation of students across the state and nation. Together we can make our voices heard to put students first.