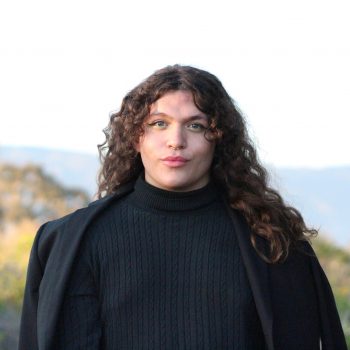 Esmeralda Quintero-Cubillan
External Vice President of Statewide Affairs
Contact info:
Email: evpsa@as.ucsb.edu
Office Hours
TBD
In my 2 years at UCSB, I have advocated on behalf of ALL students. Whether it be in support of tuition reduction, increasing mental health resources/access, COVID-19 resources, and fighting for additional financial aid/support that's available to our students. I care deeply about equitably representing our student body and advocating for the needs of our campus community. When we advocate for the needs of our most marginalized students we as a campus and community all benefit!
My Experience:
A.S. Off-Campus Senator
CHAIR of External Affairs Committee
CHAIR of La Familia
FOUNDING MOTHER & PRESIDENT of Zeta Sigma Nu Sorority, Inc.
CO-CHAIR OF American Indian & Indigenous Student Association
INTERNAL COORDINATOR for A.S. Trans & Queer Commission
COMMUNITY ORGANIZER
GRASSROOTS LOBBYIST for Human Rights Campaign
FOUNDER OF QTPOC EMERGENCY FUND & TRANSITIONAL FUND
EXECUTIVE DIRECTOR of FREE OUR SISTERS
My Platforms for a Better UCSB and UC:
COMBAT additional tuition hikes and new student fees.
COLLABORATE with campus organizations for additional community resources such as mental health, housing security, and food security.
ADVOCATE on behalf of our campus for additional financial aid, a safe return to campus, and an equitable distribution of in-person, hybrid, and online classes.
EXECUTE oversight over the UC and the use of tuition dollars.
ENFORCE environmental ethics and responsibility.