Office of the Internal Vice President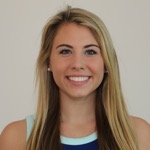 Natalie Jordan
Internal Vice President
Contact info:
Email: internalvp@as.ucsb.edu
Phone:

Office Hours

Accountability
Publish quarterly reports on how your student fees are being spent and gain feedback to ensure your student fees are being spent responsibly.

Engagement
Collaborate with AS Entities and other campus organizations to host a quarterly Craft Far infusing the association with a more diverse group of student leaders to create a better atmosphere of productivity within AS.

Empowerment
Create senate staff positions to provide more opportunities for people to get involved in AS and enhance productivity, efficiently and transparency within Senate.

Jorge Escobar
Chief of Staff
Chief of staff is responsible for organizing and running the Internal Vice President Office. Responsible for organizing and facilitating weekly staff meetings and quarterly retreats. Maintains the IVP office budget. Serves as a representative on Council on Planning and Budget.

Helia Ludema
Deputy Chief of Staff
Responsible for coordinating and organizing the Associated Students Fellowship program. Also responsible for advising and supporting the IVP staff. Works with IVP to create agenda for the weekly Senate meetings.

Matthew Santos
Student Fee Advisory Commissioner
Attends SFAC meetings and provides brief written reports of the meetings to the IVP and the Committee on Committee's Administrative Advisory liaison. Discusses expenditures of the student fees that fall under AS and reports on any issues regarding AS Lock-In fees.

Bianca Bacaltos
Programming Coordinator
Focuses on projects within Associated Students. Initiates and plans on project per quarter that relates to AS. Serves as the Director of Research and Planning of the AS Information Agency. Advises the IVP on how to make the internal functioning of AS more efficient.
Eric Wang
Gauchobooks Lead Officer
Attend Web Standards Committee meetings to address website quality and function. Address general operating maintenance and troubleshooting with web development and tech administrators. Oversees all marketing and advertising strategies for GauchoBooks website.

Affie Afzalnia
SIDE Coordinator
The Student Initiated Democratic Education (SIDE) Coordinator shall facilitate all administrative aspects associated with the SIDE Program. Shall manage and create methods to gain feedback form the student and faculty involved with SIDE.

Michelle May
Director of Accountability
Works with IVP to ensure that Senators fulfill their job descriptions. Read minutes of AS Entities and reports of the Academic Senate or Advisory Committees. Report to Honoraria Committee with all relevant forms and information to aid in the assessment of member's job description fulfillment.
Don't Be Shy. Get In Touch.
If you are interested in working together, send us an inquiry and we will get back to you as soon as we can!
Contact Us