Facebook
CAB Alternative Break – they're on the move. They'll take over the AS Instagram and Snapchat for the week. as_ucsb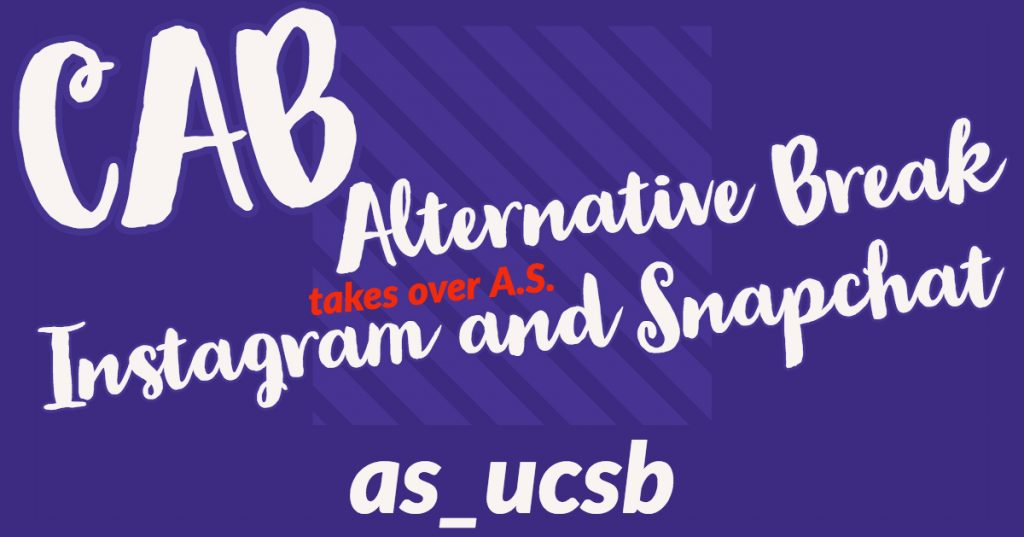 ---
The Coastal Fund provided a grand total of $156,202 to 24 projects.
Three projects from the fall funding cycle are examining the characteristics and lasting effects of ash and mudslides from the 2017 Thomas Fire and 2018 Montecito debris flow. Labs from the Bren School, the Marine Science Institute and the Earth Science department are doing important work investigating how our local coastal ecosystems continue to be influenced by fire and mudslides, from phytoplankton in the Santa Barbara Channel to oysters in the Carpenteria Salt Marsh. We are proud to support the work these labs are doing to learn about the nature of these disasters and develop resilience in our community.
We are also proud to continue to support undergraduate internships with organizations like the Cheadle Center for Biodiversity and Ecological Restoration (CCBER), Coal Oil Point Reserve and Your Children's Trees, as well as empowering undergraduate students to be leaders in projects of their own design!
---
"What good is the warmth of summer, without the cold of winter to give it sweetness." — John Steinbeck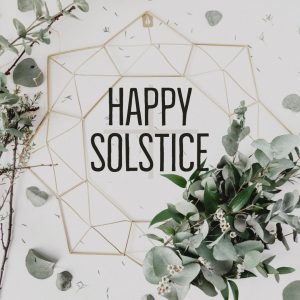 ---
Happy New Year! See you soon.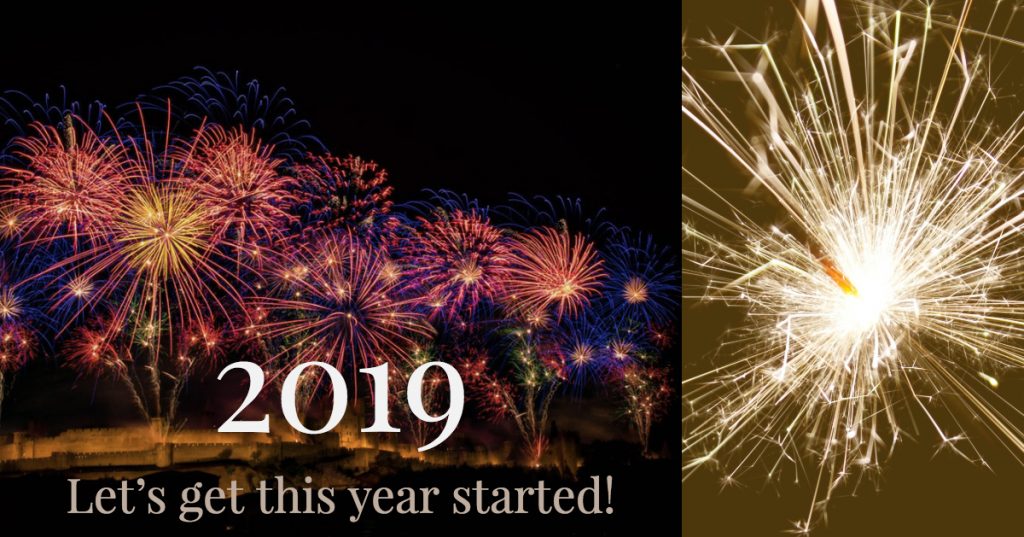 ---
LinkedIn
LaDonte King's's last day with Associated Students will be on Monday, December 31st, 2018. LaDonte joined the organization on July 2015, he has been a valuable and respected member of the team. His contribution to AS and his passion to help students grow have made a difference. We wish him all the best in his future endeavors!
---
Here is a summary of the position: Develops and implements administrative policies and directs daily financial aspects of Associated Students, including supervision of staff and activities of A.S. Administration Office. Responsible for A.S. financial management, including A.S. Capital Reserves of over 1.5 million dollars and oversight of a budget in excess of $12 million. Ensures compliance with federal and state requirements. Directs managers of A.S. enterprises in expected cash handling and accounting procedures, and in following University and Associated Students Policies and Procedures.
---
While Ed Schatz's last day in his current office is Friday, January 4th, he will continue to work for AS in a mostly remote capacity beginning Monday, January 14th. This means you will be able to use AS and campus technology resources such as Slack, email, Zoom, etc. to keep collaborative work moving forward. Since he will be reducing his time down to 32 hours per week beginning the 14th, his scheduled weekly availability will be Monday through Thursday during regular business hours. The best way to contact him will be through a Slack message if possible. He will also be returning to campus on a regular basis for work related matters.
---
Instagram