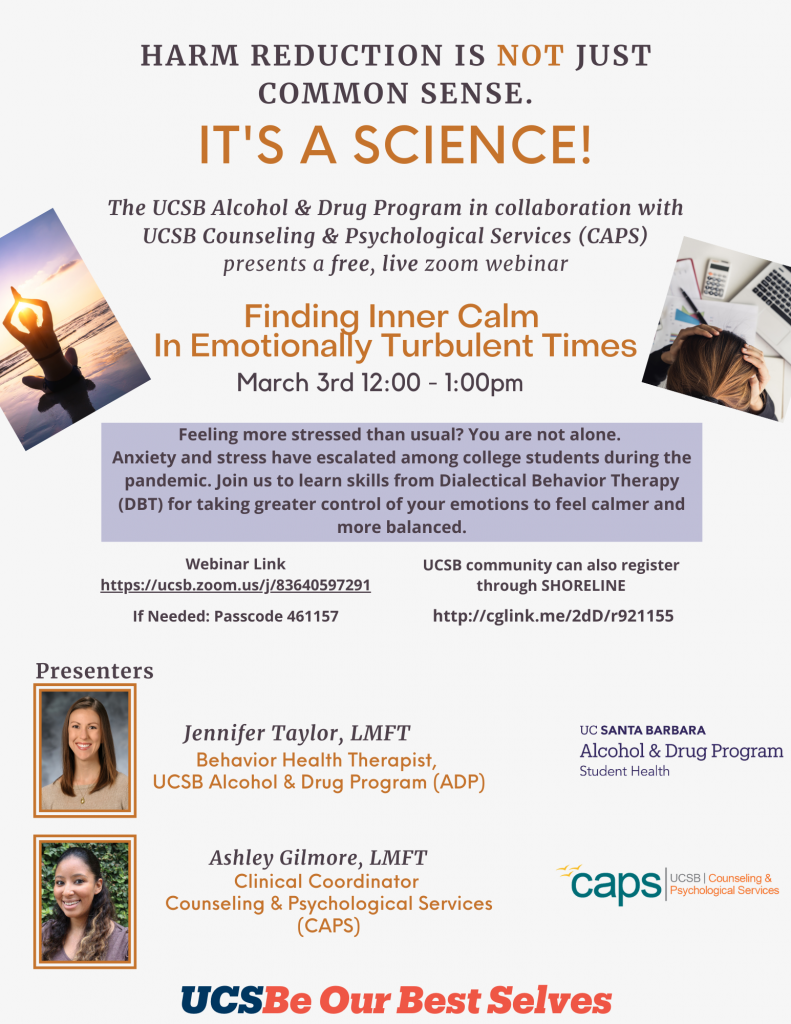 ---
---
Although it's no longer Monday, we just had to share.
In a time where we are increasingly relying on social media, it's important to take breaks and take care of your mental health. Swipe to learn more about the positive and negative effects of social media, as well as how to healthily manage your social media intake.
#MentalHealthMonday
#UCSB
---
Declaration of Candidacy closes tomorrow 3/3/21.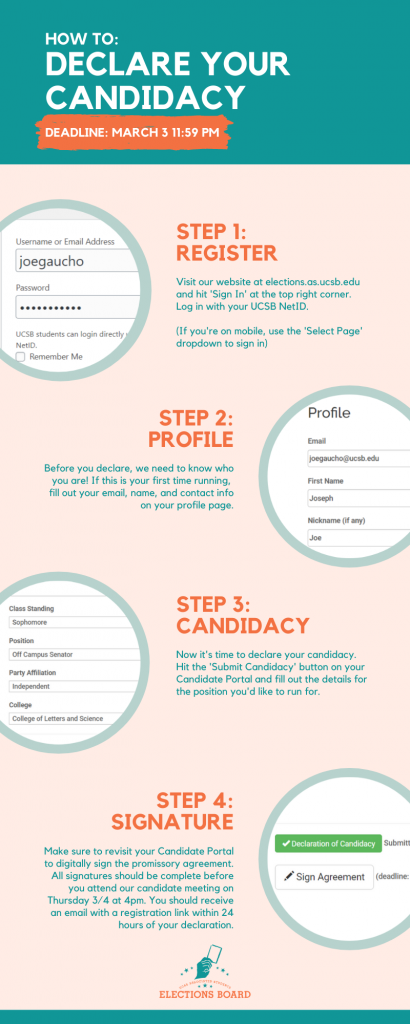 ---
Join us this Wednesday (3/3) at 5:30PM (PST) on our IG live for a FREE evening storke show ft. Christian Seiber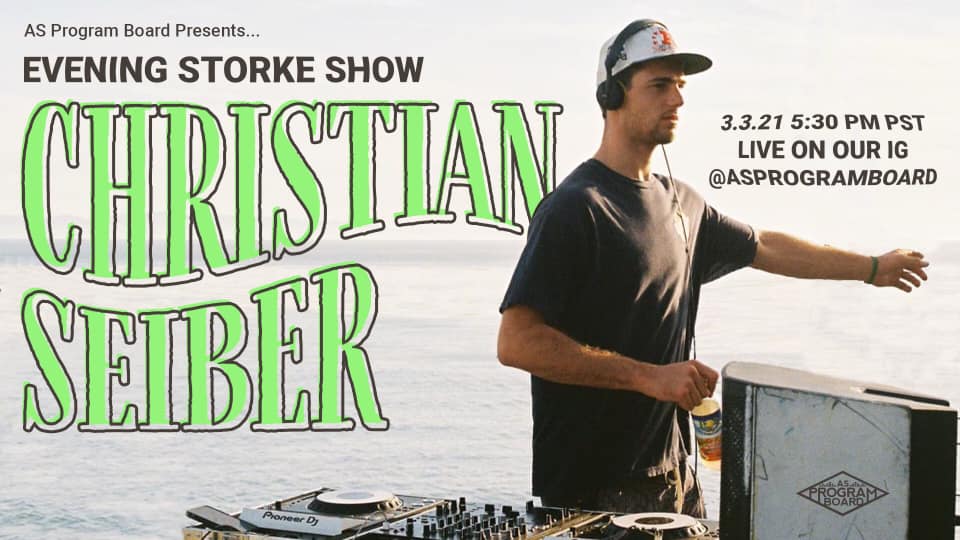 ---
AS Program Board Presents… Gus Dapperton (LIVE w/ Q&A) on Thursday, March 4th, 2021 at 8 PM (PST) via Zoom.
_______________________________________________
The event is free and is closed to GAUCHOS ONLY.
SUBMIT QUESTIONS FOR THE Q&A HERE:
http://bit.ly/gusqa
If you're lucky, you'll get to ask Gus your question yourself!
REGISTER HERE:
http://bit.ly/gusreg
Be sure to register using your UCSB email address (ex: dapperton@ucsb.edu OR dapperton@umail.ucsb.edu, whichever works for you).
_______________________________________________
23-year-old New York native, Gus Dapperton has become one to watch in the bedroom pop scene. Born Brendan Rice, the musician birthed the "Gus Dapperton" persona after he left Drexel University– where he studied music technology– and began working on his own music. Often compared to artists like Mac Demarco and King Krule, Dapperton expertly blends analog instruments with moody, reverb-heavy vocals to create 90s inspired, love-filled songs that are always complimented by lively, colorful visuals. First bursting on the scene with the 2017 singles "I'm Just Snacking" and "Prune, You Talk Funny", Dapperton's career took off, eventually leading to him receiving coverage in Vogue Magazine and being asked to create a song for Netflix's '13 Reasons Why'. Since 2017, Dapperton has kept gaining momentum, garnering nearly two million monthly listeners on Spotify, releasing two EPs ("Yellow & Such" and "You Think You're a Comic!"), two albums ("Where Polly People Go to Read" and "Orca"), and featuring on songs like Surf Mesa's "Somewhere" and BENEE's global quarantine hit, "Supalonely". Dapperton frames his 2020 album "Orca", which he recorded and produced himself, as a chance to listen in on his musical representation of the journey of hurting, healing, love, and heartbreak. These themes make him incredibly relatable, driving listeners everywhere to empathize and reflect with him. We certainly hope you'll join us in listening.
_________________________________
MORE GUS DAPPERTON:
WEBSITE:
www.gusdapperton.com
SPOTIFY:
http://bit.ly/gusdapt
INSTAGRAM:
http://bit.ly/gusinst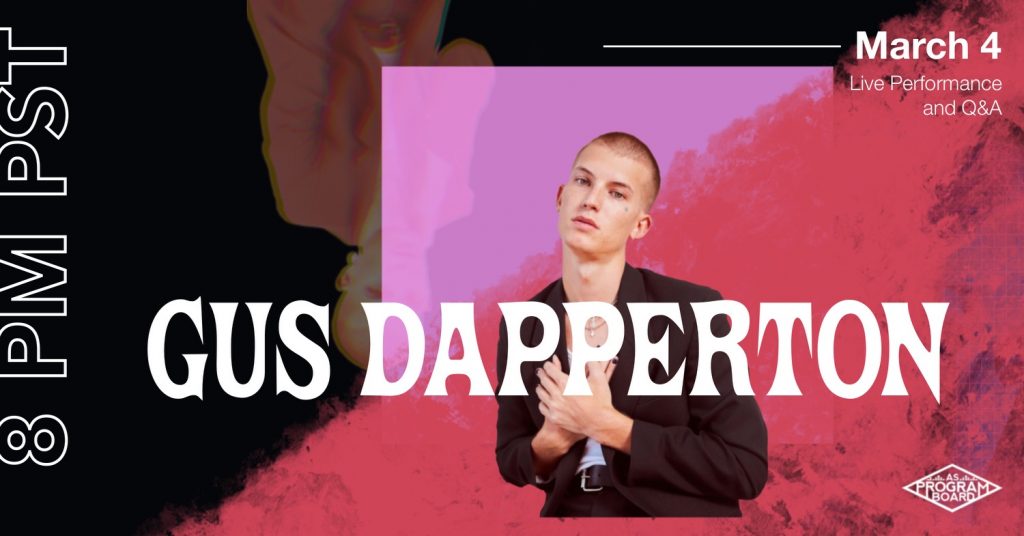 ---
Winter quarter project status updates from the President's Desk!
---
The AS Bike Shop offers Zoom mechanic consultations Tues-Fri, noon-4pm. https://bikeshop.as.ucsb.edu/ask-a-mechanic/