Winter Journalism Workshops
Presented by KCSB News, The Bottom Line & Associated Students Media Center
Weds Jan 27th: Reporting on Guantanamo
Journalists are the "eyes of the world" for Guantanamo as members of the public have no access to this high-security military facility. Professor Hajjar will discuss her experiences of reporting from Guantanamo since 2010, covering trials in the military commissions and touring the infamous prison.
---
Welcome to Week 4 Gauchos! Conflict is a natural part of all of our relationships. This week we explore how to maneuver these encounters, with some helpful tips and some quick do's and don'ts
#MentalHealthMonday
#UCSB
---
AS Community Volunteer Foundation is happy to announce that grant applications are now open! Organizations that benefit UCSB and its surrounding communities are encouraged to apply. Applications are due February 12th, 2021. For more information, please visit covo.as.ucsb.edu or email covo@as.ucsb.edu. We look forward to hearing from you!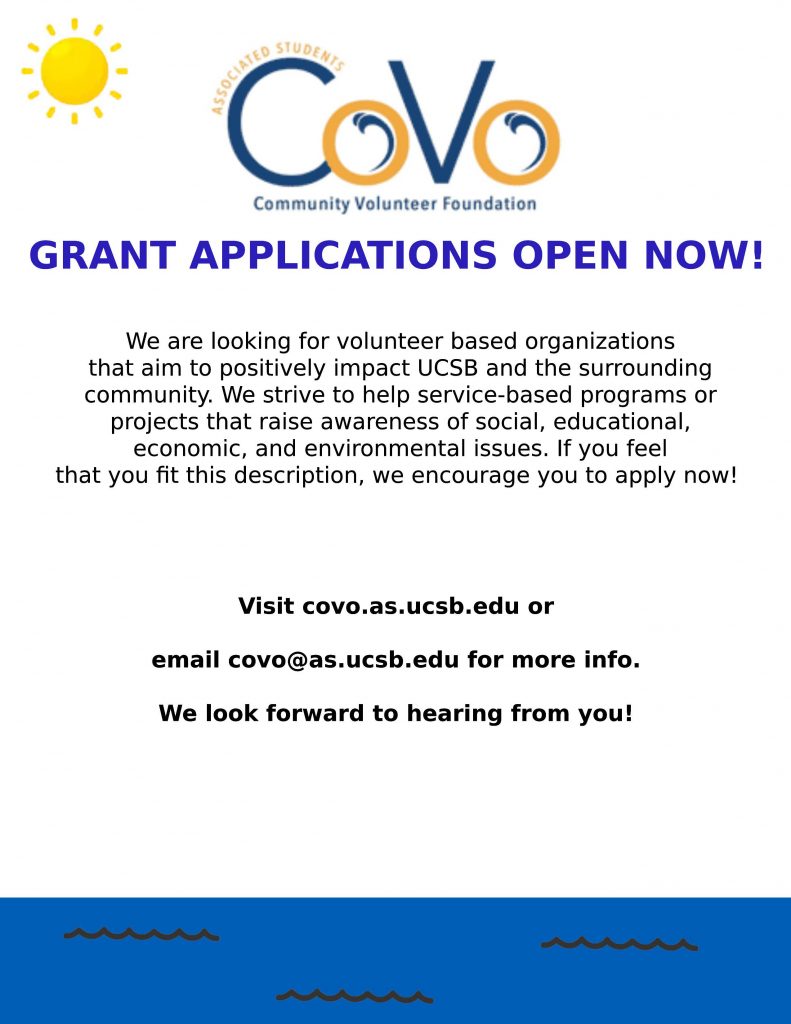 ---
---
We kick off the AS Media Center's Workshop Wednesdays series with Writing for TV & Film with Sean Lieberman. January 27, 3 to 4 p.m. Zoom link: http://bit.ly/asucsb-writing2021. STAFF, students, and faculty welcome!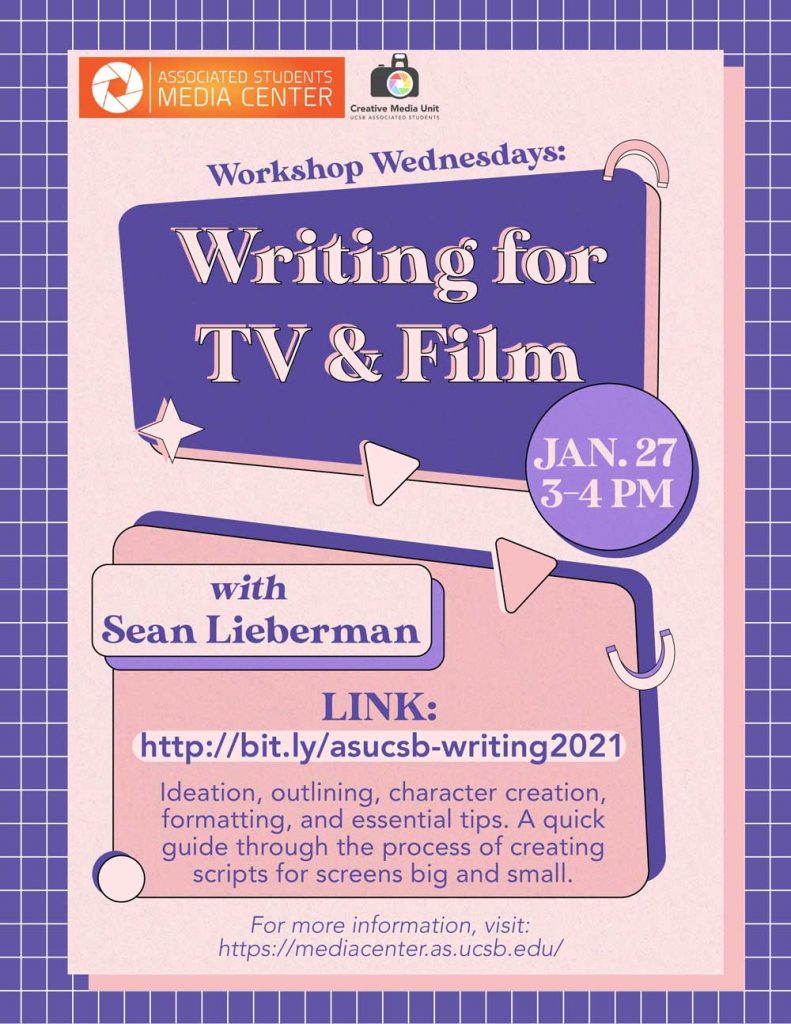 ---
Join us THIS Thursday (1/28) at 7 PM (PST) on IG for our virtual Storke show featuring DJ Jesse!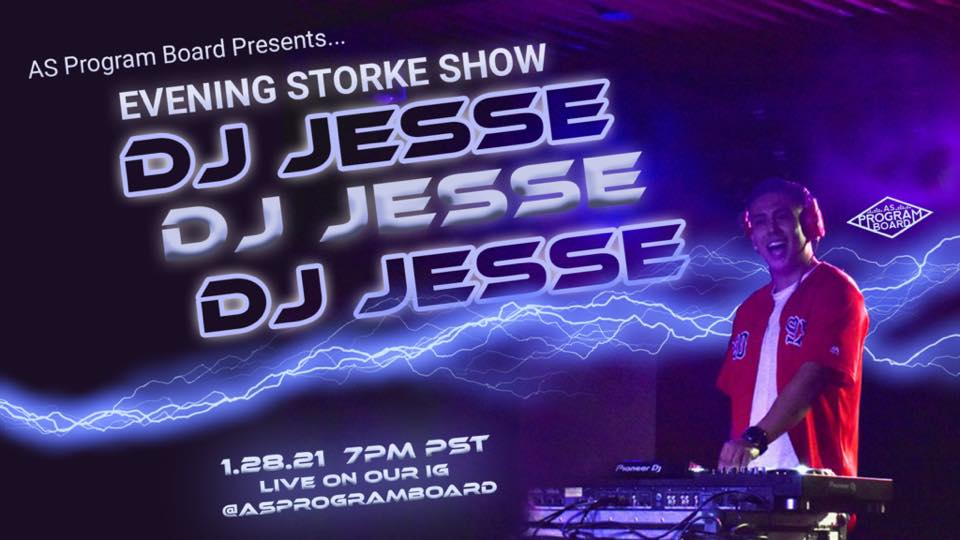 ---
Just yesterday, Santa Barbara County reported 134 new COVID-19 cases and four additional deaths. The CDC is now recommending double-masking in order to protect one other from the newer, more dangerous strains of COVID-19. Please take proper precautions so that our community does not suffer from additional deaths.
*these numbers represent updated cases since last week's post*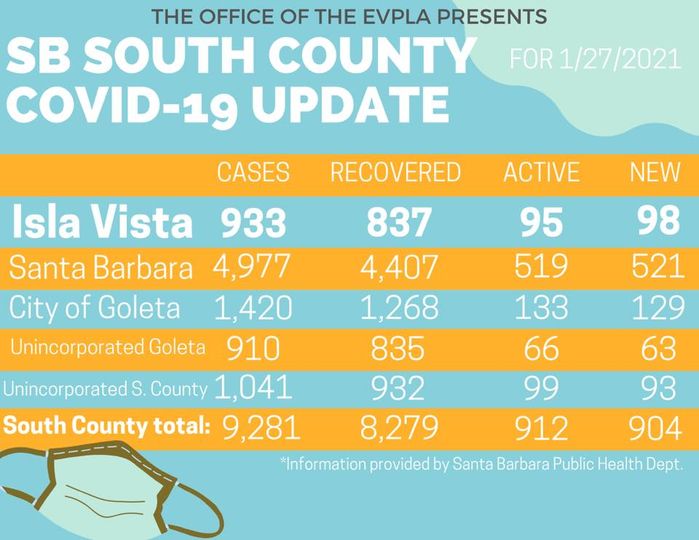 ---
AS Program Board Presents… Winter Chill Sesh ft. Giveon and Phoebe Bridgers on Friday, January 29th, 2021 at 8 PM (PST) via Zoom.
_______________________________________________
The event is free and is closed to GAUCHOS ONLY.
REGISTER HERE:
http://bit.ly/chillseshh
Be sure to register using your UCSB email address (ex: giveon@ucsb.edu OR phoebe@umail.ucsb.edu, whichever works for you).
_______________________________________________
GIVEON:
Few artists have careers that can be best described as lightning in a bottle, but 25-year-old singing sensation Giveon is certainly an exception. In a short amount of time, the California-bred upstart has steadily risen up the ranks as one of music's brightest young stars.
The Long Beach native has been writing since his teenage years, first as a literary storyteller, then as a poet, and finally as a songwriter and producer. In high school, he enrolled in a songwriting intensive held by the Grammy Museum and came full circle when he led that very camp in 2019.
His mysterious guest vocals on Drake's "Chicago Freestyle" permeated the airwaves and by May 2020, it was fully realized that the voice behind "Chicago Freestyle" was Giveon's, and his career rapidly soared outside of the A-list collaboration. Giveon has since garnered more than 8.6 million listeners on Spotify, a song placement on Season 4 of HBO's widely acclaimed Insecure, and a Grammy nomination for Best R&B album. If all the aforementioned accolades weren't enough to convince you, let us explicitly state: it's clear Giveon is here to give music the re-up it needs, and he's just getting started.
_______________________________________________
PHOEBE BRIDGERS:
Los Angeles-based singer/songwriter Phoebe Bridgers has quickly risen to worldwide acclaim. Born in 1994 in Pasadena, California, Bridgers began playing guitar and writing songs at age 11 and frequently played shows around L.A. by the time she was a teenager. In September 2017, she released her highly anticipated debut LP, Stranger in the Alps, which included the now wildly popular song "Motion Sickness". Bridgers has gone on to accumulate more than 4.8 million monthly listeners on Spotify, collaborate with artists like Fiona Apple, Lord Huron, and Kid Cudi, appear on NPR's Tiny Desk series multiple times — both by herself and with the Better Oblivion Community Center, the band she co-fronts– and achieve song placements in movies and on TV shows such as 13 Reasons Why. With her latest album, Punisher, receiving Pitchfork's Best New Music title along with an impressive 8.7 rating, it's safe to say that Phoebe Bridgers is certainly one to watch.
______________________________________________
MORE GIVEON:
SPOTIFY:
http://bit.ly/giveonsp
INSTAGRAM:
http://bit.ly/giveonig
_________________________________
MORE PHOEBE BRIDGERS:
SPOTIFY:
http://bit.ly/phoebesp
INSTAGRAM:
http://bit.ly/phoebeig
______________________________________________
Associated Students Program Board is a student-operated non-profit organization funded by lock-in fees that coordinates fun and educational events for the UC Santa Barbara community. Appointed student board members gain hands-on experience in planning, booking, advertising, and running various events ranging from intimate open mics to 12,000 capacity festivals. Some of our more well-known events include Free Tuesday Films, Storke Shows, Delirium, The Warm Up and Extravaganza.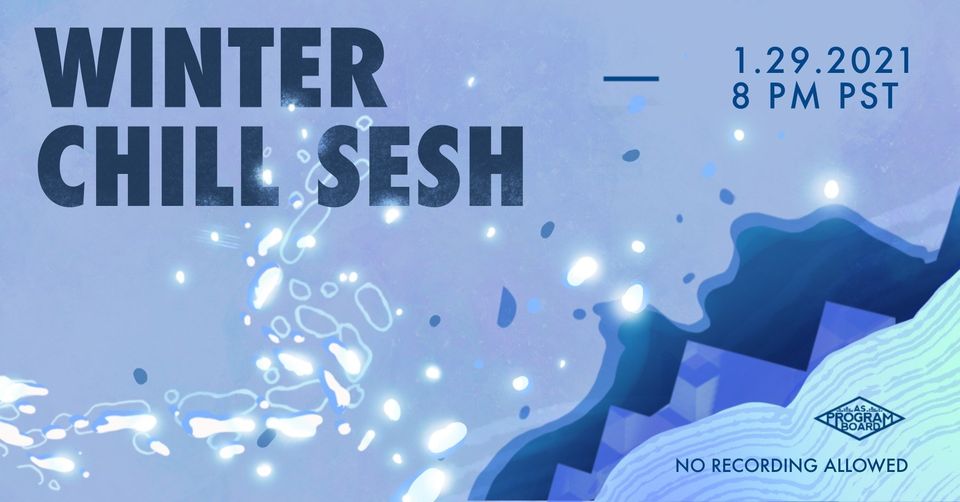 ---
Looking for study buddies? Want to chat about zero waste and sustainability? Got questions about Zero Waste Committee?Attend ZWC's winter quarter study jam THIS FRIDAY 4-5 pm via zoom. Come meet some of the members of ZWC and get some studying in before midterms!