SASA and HRB are excited to announce a Fireside Chat with Chanel Miller. We hope to see you all there!
The link for this event will be in @sasa.ucsb bio. For more information on this Speaker please visit
prhspeakers.com.
---
---
Join @ucsbeja on Instagram Live on February 2 at 5:15 PM for a conversation on Eco-Grief and Modes of Resilience with Summer Gray, an Assistant Professor of Environmental Studies at UC Santa Barbara, where she teaches courses on infrastructure, adaptation, and the environment. She is also a founding member of the Climate Justice Project at UC Santa Barbara and a DIY filmmaker. This space is open to all to listen and share!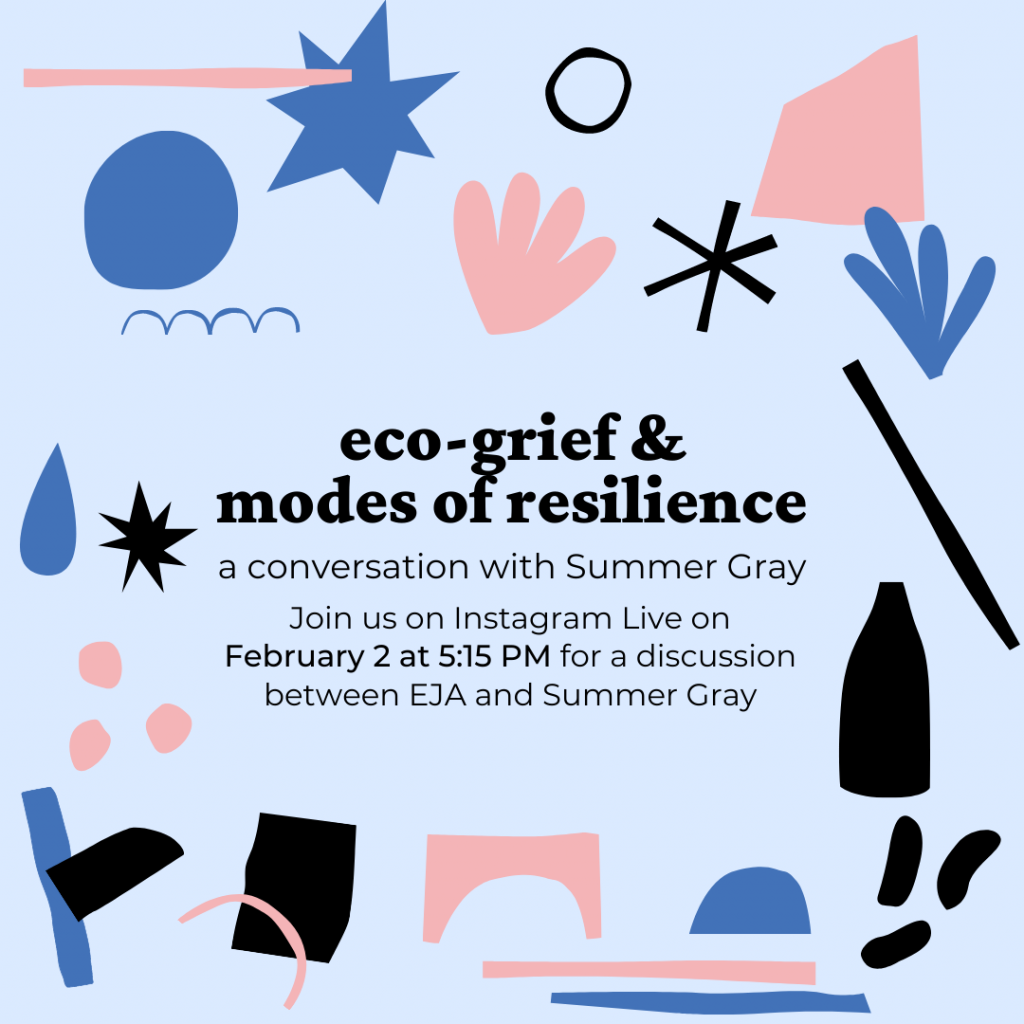 ---
UCSB Associated Students Office of the President
Welcome to Week 5 Gauchos! Quarantine has given us all so much time to reflect, and reevaluate our relationships. This week we explore healthy friendships, and how to build to build more while at home.
---
Next up in the AS Media Center Workshop Wednesdays series, Podcasting Fundamentals with Lisa Osborn. February 3, 3 to 4 p.m. Zoom link: http://bit.ly/asucsb-podcast2021. The perfect introduction to podcasting. Students, STAFF, and faculty welcome! For more online media skills building workshops, be sure to check out the Learning Center tab on the Media Center website: https://mediacenter.as.ucsb.edu.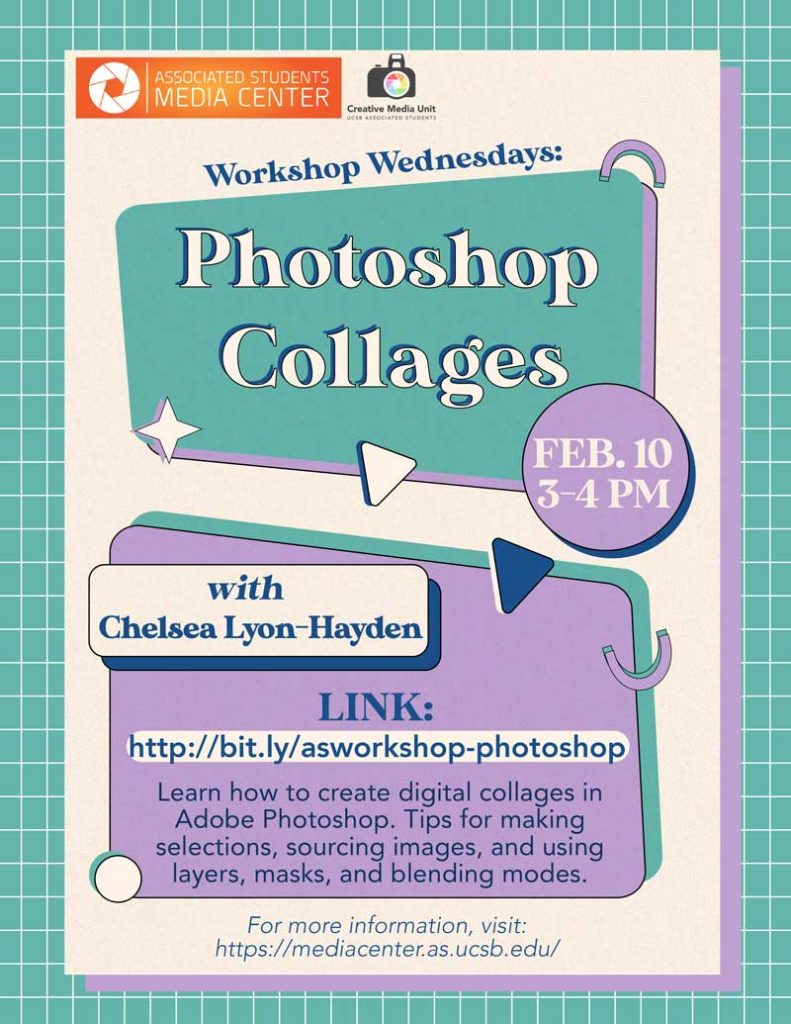 ---
Next in the AS Media Center Workshop Wednesdays series, Photoshop Collages with Chelsea Lyon-Hayden, February 10, 3 to 4 p.m. Zoom link: http://bit.ly/asworkshop-photoshop. Students, staff, and faculty welcome!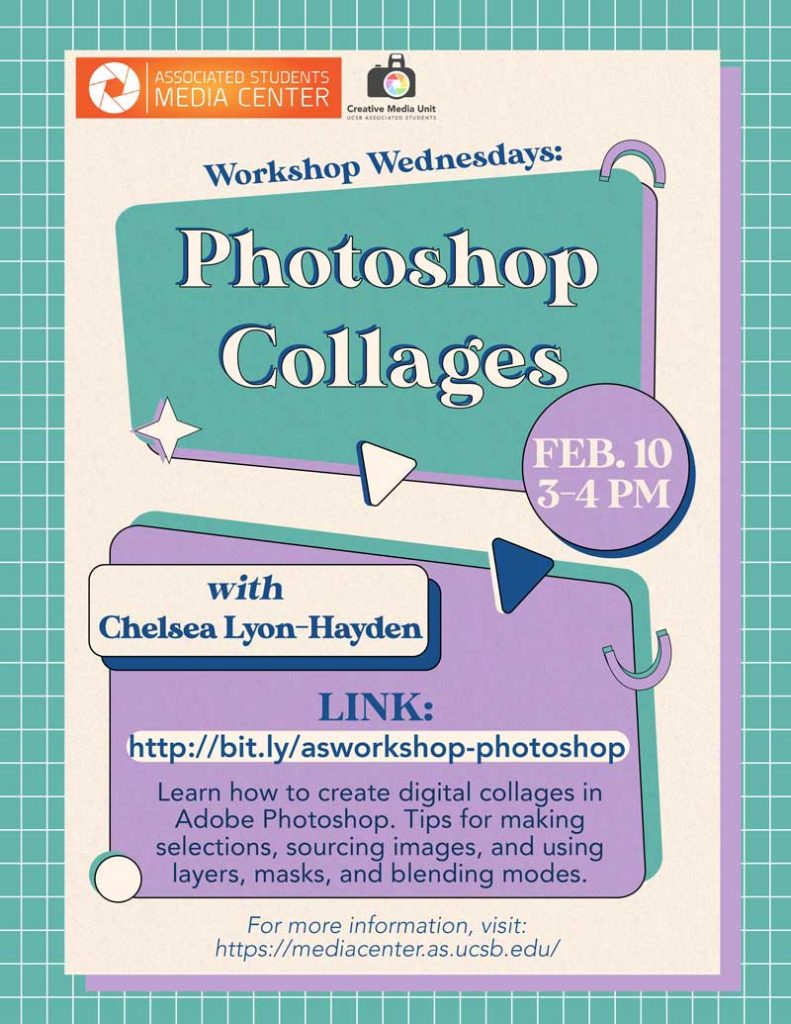 ---
---