Facebook
The Environmental Justice alliance is a new group in Associated Students. Their mission is to amplify the awareness of and action towards environmental justice. Learn more at https://eja.as.ucsb.edu/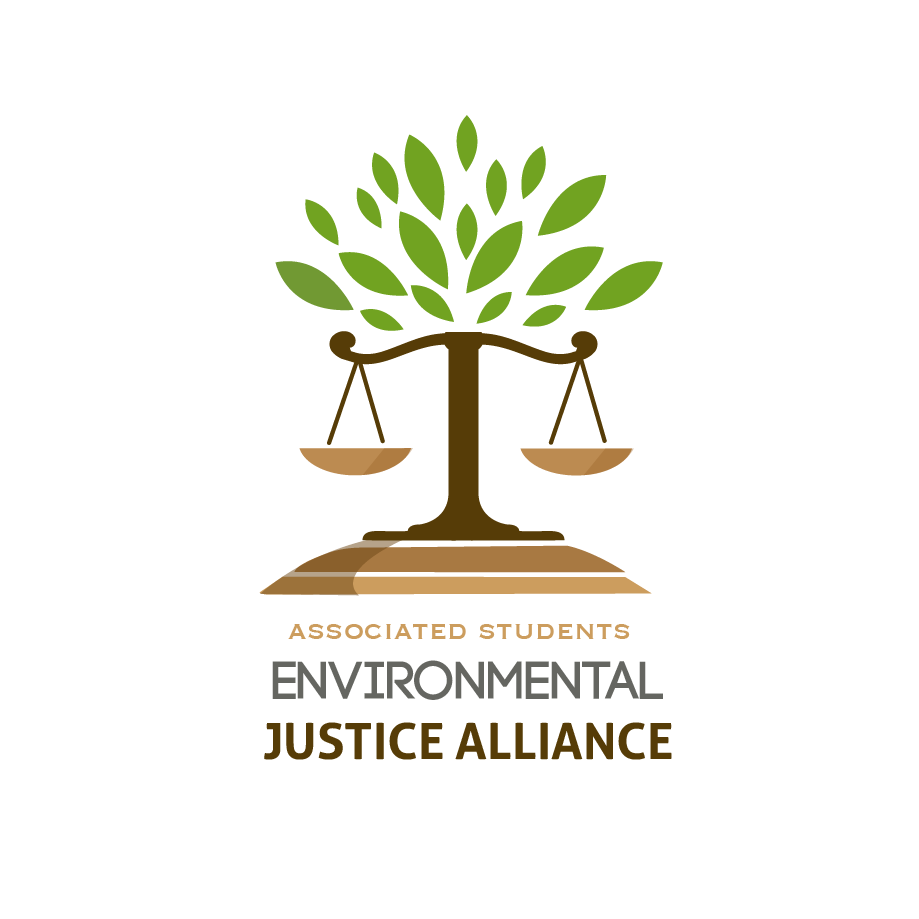 ---
SOLD OUT: A Night of Comedy with Zack Fox
Hosted by AS Program Board Presents…
Wednesday, March 4, 2020 at 7:30 PM – 9 PM IV Theater
AS Program Board Presents… Atlanta-born & raised, Zack Fox, for a night of laughs.
Ticket Information:
Students ($8): http://bit.ly/zackfoxstudents
General ($13): http://bit.ly/zackfoxgen
NOTE: ALL ticket sales at the door will go up to $15. This event is open to the public. For student tickets, enter your PERM NUMBER as the 'passcode.'
In 2013, Zack Fox first surfaced on Twitter as @bootymath. Now in 2020, Fox is an established writer, stand-up comedian, rapper, and illustrator, amongst other titular roles.
This past summer, Fox climbed to the #1 spot on Spotify's U.S. viral chart… and he didn't intend to nor did he want to. Along with music producer and songwriter, Kenny Beats (our surprise guest for Delirium 2019), Fox quickly slapped together an impromptu single, 'Jesus is the One (I Got Depression),' after featuring on Kenny's YouTube series, The Cave. Neither were planning on releasing the track commercially– until they saw the feedback from the episode. As Shia Labeouf once said, the best comedians spit fire, and Fox is a shining example.
Come spend a night with one of the brightest and most talented personalities in the current media. This event will take place on March 4th, 2020 in IV Theater. Doors open at 7:00 PM, and the show starts at 7:30 PM.
MORE ABOUT ZACK FOX
Instagram: @zackfox
Youtube: http://bit.ly/zackfoxyoutube
Associated Students Program Board is a student-operated non-profit organization funded by lock-in fees that coordinates fun and educational events for the UC Santa Barbara community. Appointed student board members gain hands-on experience in planning, booking, advertising, and running various events ranging from intimate open mics to 12,000 capacity festivals. Some of our more well-known events include Free Tuesday Films, Storke Shows, Delirium, The Warm Up and Extravaganza.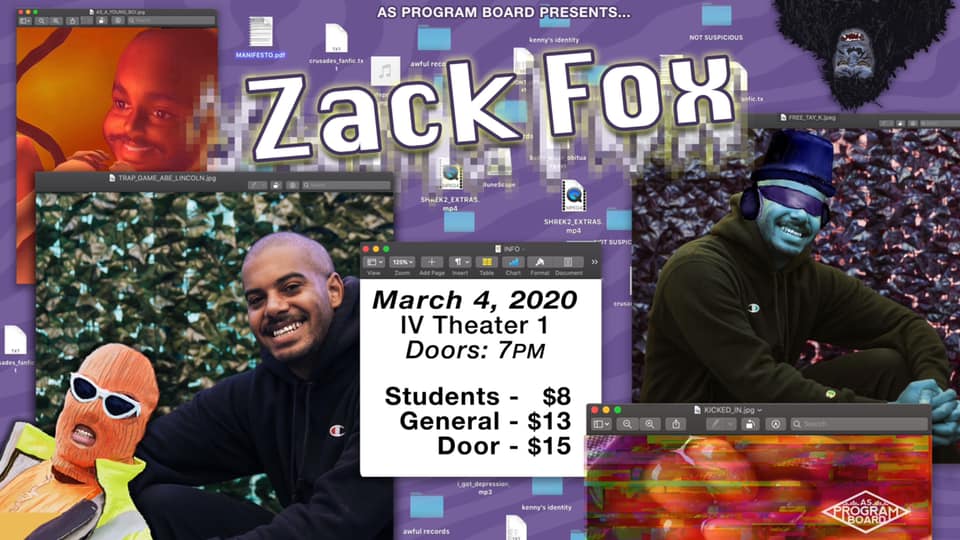 ---
A.S. Elections BoardMarch
⏳⏳ UCSB Students: TWO DAYS LEFT to sign up to run in this year's AS Elections!
The online form closes on Wednesday evening at 11:59 PM.
Scroll down the last five posts on our page to learn about the 30 total elected positions and how to declare!
---
A.S. Student Commission on Racial Equality (SCORE)
join us tomorrow afternoon for a lil self-care moment✨ filled with facemasks, painting, mindful coloring, and food🥡! same place as always — 2nd Floor of the MCC in the NATI Conference Room!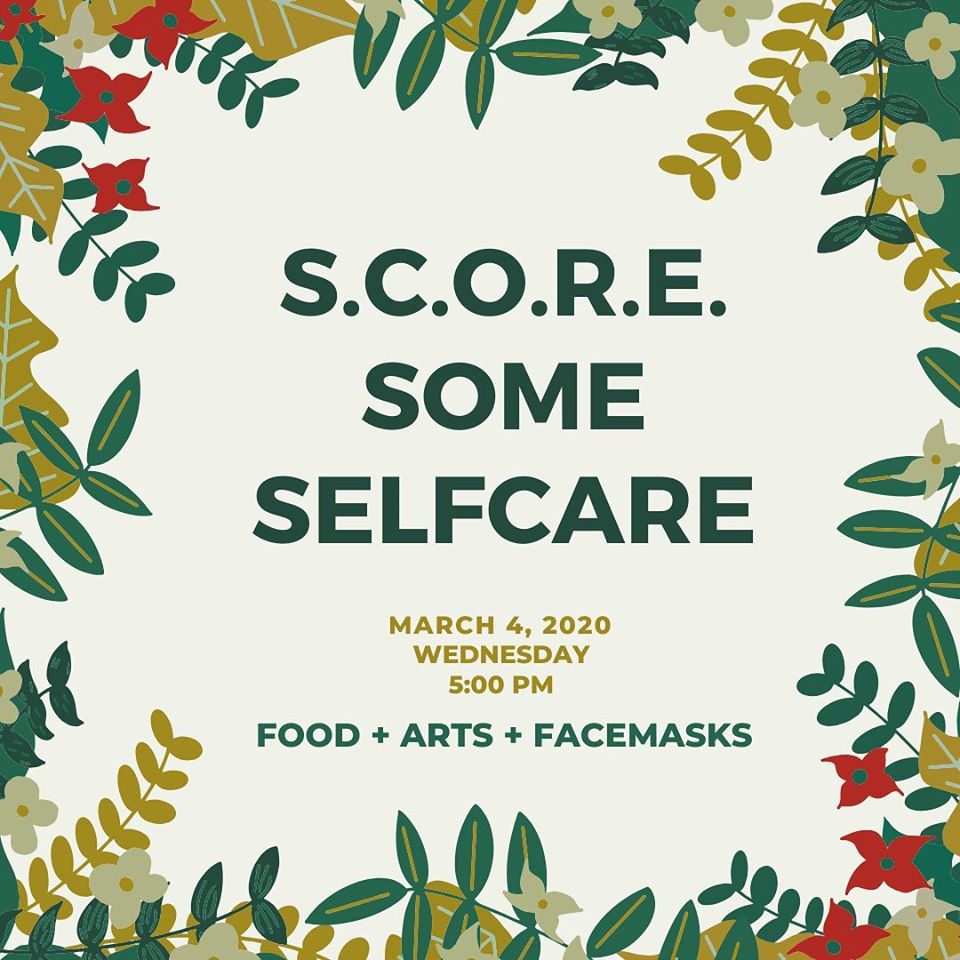 ---
Battle of the DJs 2020
Hosted by AS Program Board Presents…

Thursday, March 5, 2020 at 8 PM – 11:30 PM The Hub
AS Program Board presents… Battle of the DJs 2020 ft. special guest dÿln.
Help decide who YOU want to see perform at Extravaganza! The winner gets to perform alongside some of the biggest stars in the industry now.
Soju
DJ Messi
Kodor Chi
Sergelaflerge
DJ Jesse
Come join us in the hub on March 5th at 8PM for a fun, FREE night of live entertainment by UCSB's finest DJs on March 5th, 2020 at 8PM in the Hub. Free entry with access card.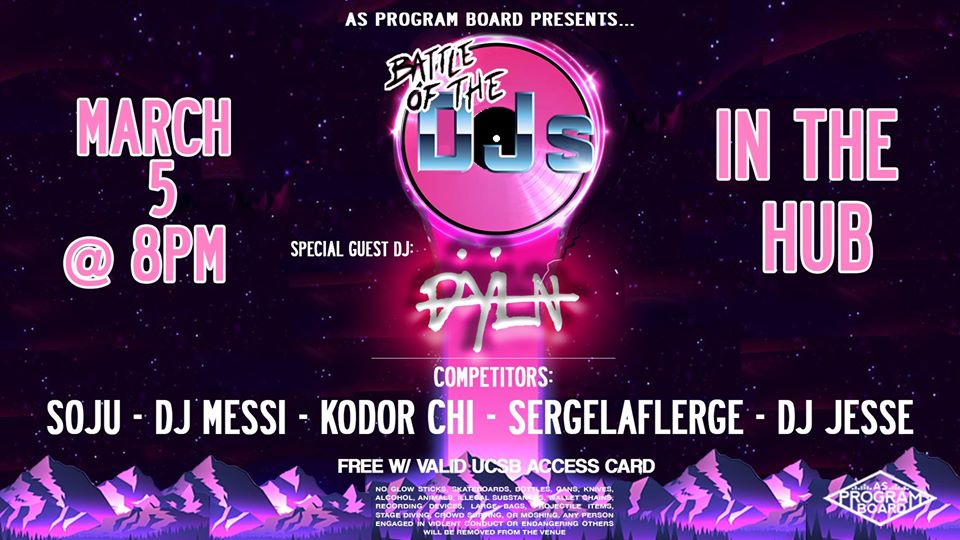 ---
UCSB Zero Waste Committee
Hey everyone! While lots of beverage places on campus have compostable cups, it takes a lot of energy to make and then compost these cups after they've been used just once. And that's just on campus. In IV, cups might be made out of non-recyclable plastic or aren't able to be properly composted because IV garbage services don't offer industrial composting services. So, if you can, it's better to bring your own reusable cup. As an added bonus, if you bring your own cup to Starbucks or Summit Cafe (inside Davidson Lib) you can get a 10 cent discount or at Campus Point Coffee you can get a 25 cent discount. Save some money and use less single-use products. A win-win situation!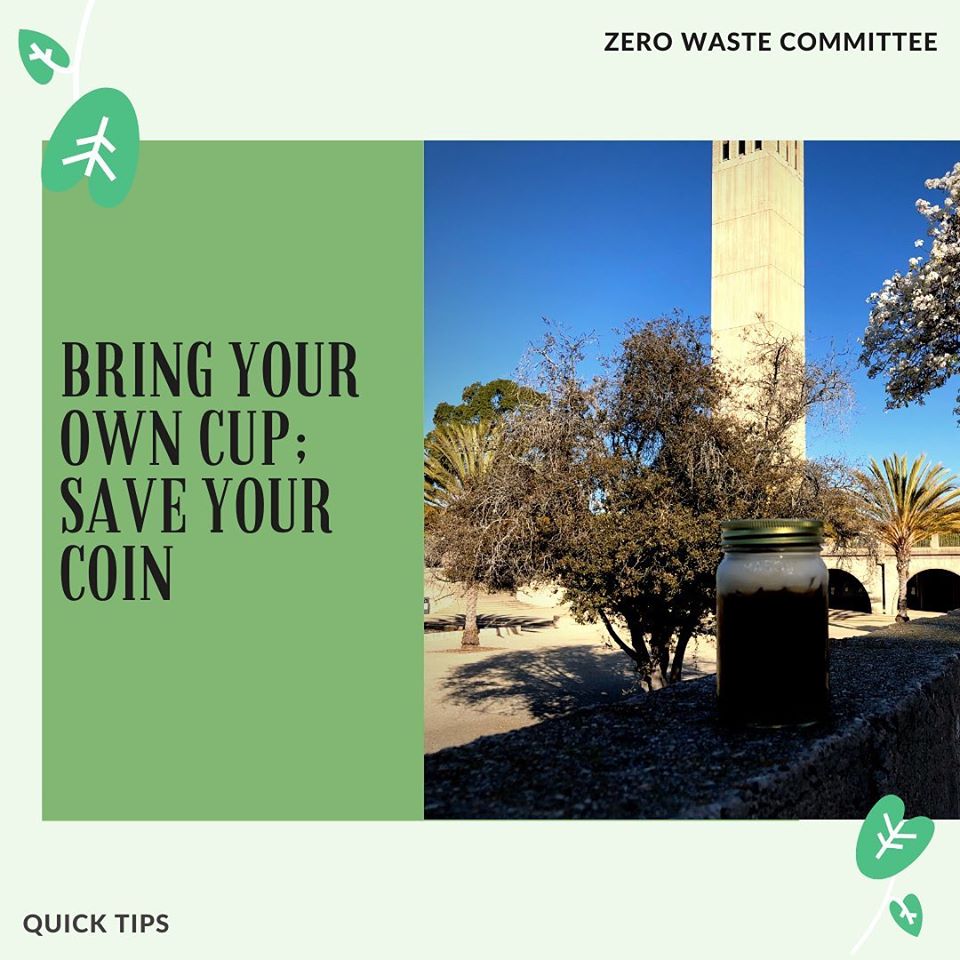 ---
Deltopia Forum
Hosted by Office of the External Vice President for Local Affairs (EVPLA)
Thursday, March 5, 2020 at 6 PM – 8 PM
UCSB IV Theater
Join us this Thursday to Discuss all things Deltopia! Get the 411 on safety resources, road closures, alternative programming, etc!
Have any questions or concerns? This will be the perfect place to voice them. We will be having representatives from A.S., IV Foot Patrol, UCPD, Office of Student Life, and the Office of the Assistant Vice Chancellor for Student Affairs. Let us know how we can make Deltopia a safer and better experience!
We want to know what you think about Deltopia, and how we can improve it! Please fill out this survey: https://tinyurl.com/ivdeltopia for the chance to win one of two $25 gift cards to the IV Food Coop !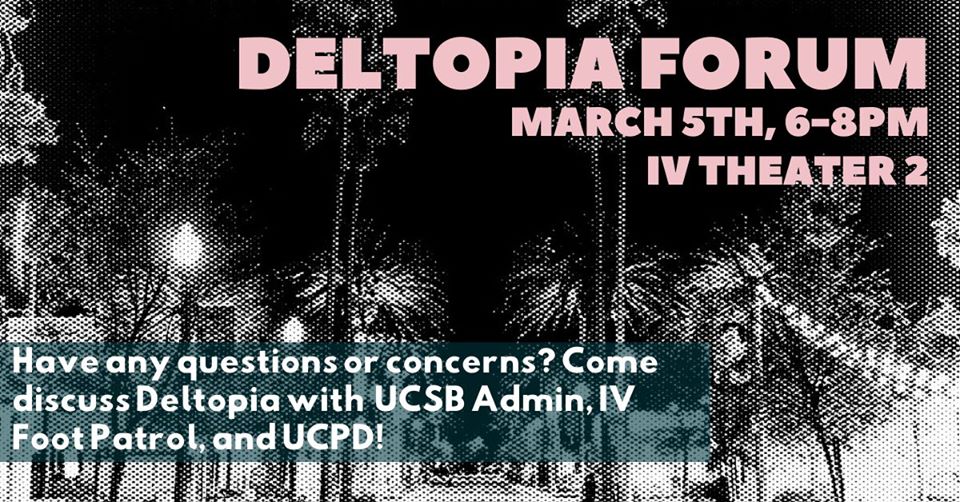 ---
A.S. Student Commission on Racial Equality (SCORE)
#SCORE4COLA #COLA4ALL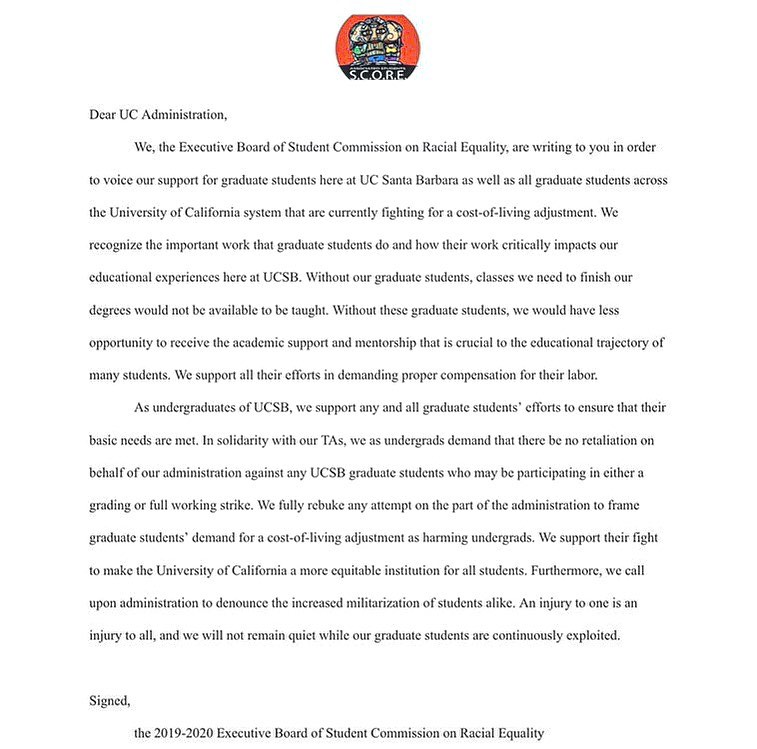 ---
Get to know AS Staff. Once a week, in alpha order, we'll intro you to an AS staff member. This week, meet Yvette Linares – A.S. Business Services Assistant
What can she do for students?
– assists and advises students on their print inquiries and print related projects at AS Publications.
What other duties does she have?
– assists in the production of Course Readers at A.S. Publications.
– provides administrative support to student staff in A.S. Business Services.
Where is her desk? At the A.S. Publications Office UCEN 1531A
When is a good time to drop in? Anytime during A.S. Publications' Business Hours: Monday – Friday 8am – 5pm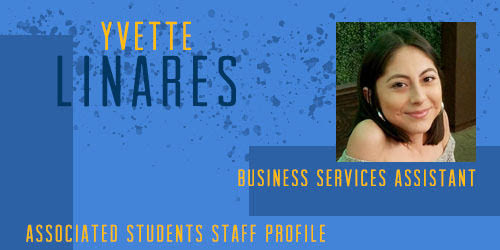 ---
Instagram