Facebook
---
UCSB Zero Waste Committee
Happy Week 10 everyone! We hope that your studying has been going well. During this period of intense studying, maybe you've been drinking a lot of tea. Did you know that most single-use teabags actually aren't compostable? There's a percentage of the teabag that's actually plastic to ensure that your teabag doesn't just dissolve while you're steeping it in hot water. That means that the teabag has to go to landfill :(. In case you're a tea drinker and wondering what to use besides a traditional teabag, they actually sell reusable tea strainers/tea balls that you can fill with loose leaf tea. You can use the tea ball endlessly and compost the tea leaves after making a nice cup of tea. If you have a tea-drinking friend that's looking for a quick zero waste swap, tag them in the comments and let them know about tea strainers! 🍵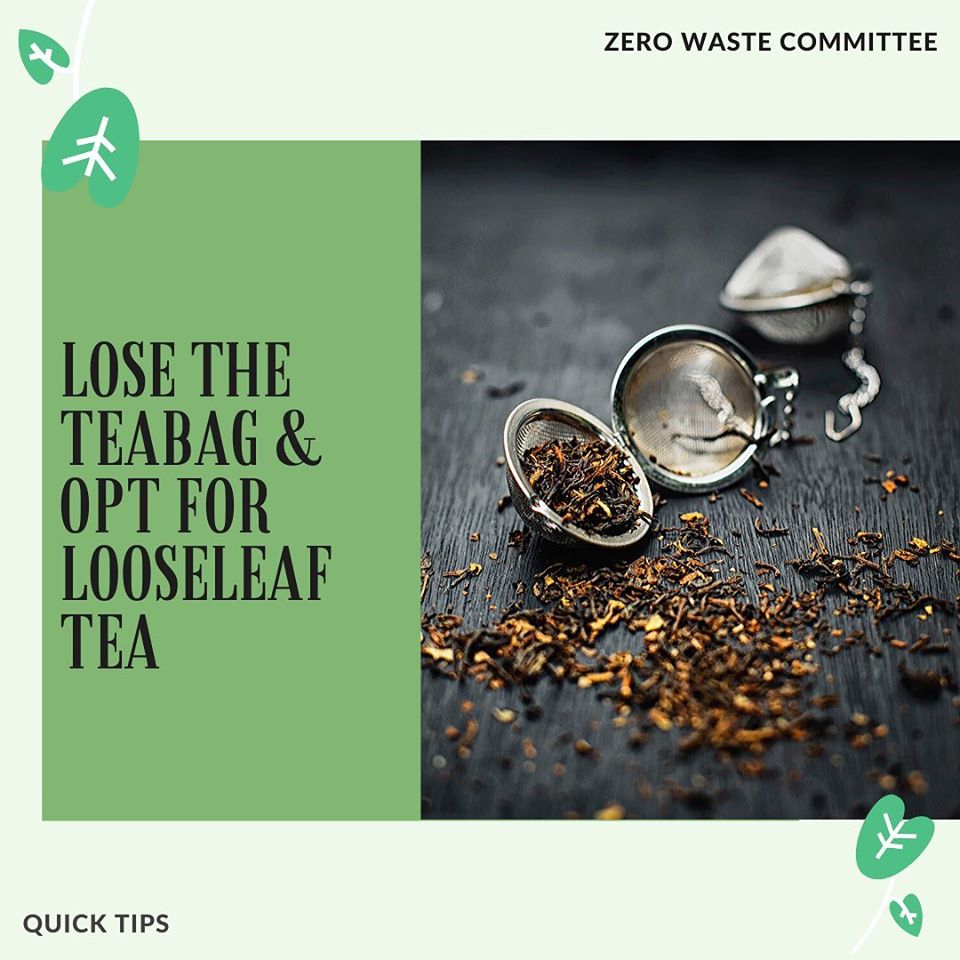 ---
Subversive AS Queer Commission. Advocating for the concerns of queer and trans students.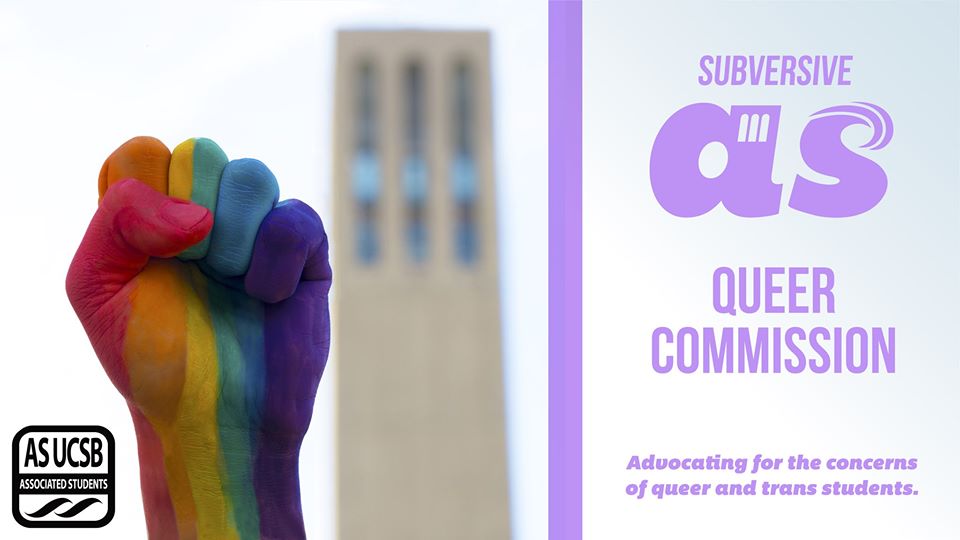 ---
Living History Project
#20YearsAgo
The very first Women of Color Conference was held at the Multicultural Center. It was organized by Akanke, an African-American women's support group, Hillel, La Familia de Colores, M.U.J.E.R., S.C.O.R.E., and Womxn's Commission. The day consisted of workshops, lectures, group discussions, performances, and it ended with a screening of "Daughters of the Dust" with an appearance from the filmmaker, Julie Dash. The conference is still held at UCSB thanks to AS Womxn's Commission. [Information Retrieved from advertisement: https://www.alexandria.ucsb.edu/downloads/z316q283w] #LivingHistoryProject #HistoryHighlight #UCSB #StudentActivism #UCSBHistory #CampusHistory #UCSBStudentActivism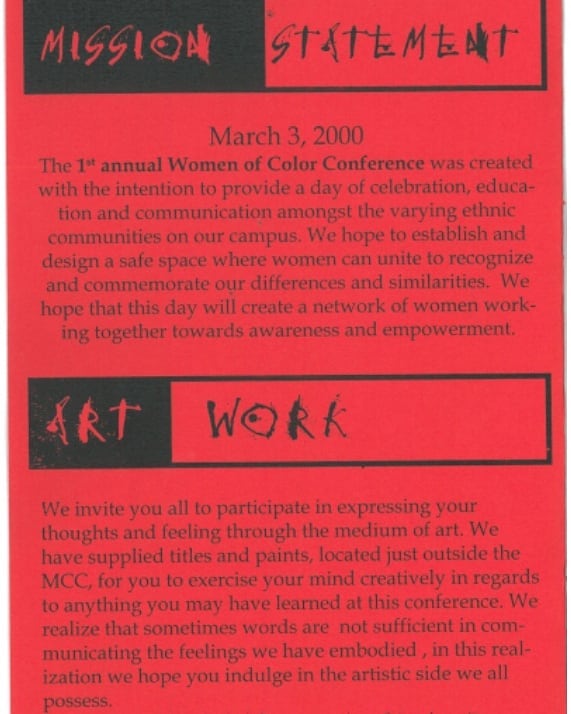 ---
Free Bagel Study Break!
UCSB Community Affairs Board
Wednesday, March 11, 2020 at 10 AM – 12 PM CAB office
Back again! CAB invites you take a break from your study grind to get some yummy bagels (plus other snacks!) and free test materials! Join us in the CAB Office upstairs to the left in the MCC Wednesday, March 11th!
This event is part of UCSB Community Affairs Board's You Matter project that strives to help students take care of themselves during times of high stress such as dead/finals week. Be sure to come out to our other events throughout dead week!

---
UCSB Associated Students Office of the President
***EDIT**** :
Since Chancellor Yang is only "strongly recommending" finals be given remotely, some professors of smaller classes are still being allowed to give in-person finals (as they are within new social distancing guidelines). If you have health or safety concerns and you are not being accommodated, please fill out this form so we can relay these concerns to the Chancellor's office and do our best to advocate for all students in this tough time.
https://docs.google.com/…/1FAIpQLScbeotORYWLAtXt_L…/viewform
Hello Gauchos! This is the official response to the Chancellor's remote instructions from the Associated Students Executive Officers 2019-2020. We hope you are taking care of yourself during this time, and we will be present to support and help the student body. For more information about each office you can refer to the following links:
AS OFFICE OF THE PRESIDENT:
https://www.facebook.com/UCSBASOP/
president@as.ucsb.edu
AS OFFICE OF THE INTERNAL VICE PRESIDENT:
internalvp@as.ucsb.edu
AS OFFICE OF THE EXTERNAL VICE PRESIDENT OF STATEWIDE AFFAIRS:
evpsa@as.ucsb.edu
AS OFFICE OF THE EXTERNAL VICE PRESIDENT OF LOCAL AFFAIRS:
https://www.facebook.com/evplaucsb/
evpla@as.ucsb.edu
AS OFFICE OF THE STUDENT ADVOCATE GENERAL:
sag@as.ucsb.edu
For mental health services and support:
http://caps.sa.ucsb.edu/
http://studenthealth.sa.ucsb.edu/
For students who are facing financial crisis or urgent financial need, please contact:
http://food.ucsb.edu/…/commi…/financial-crisis-response-team
Please remember that all of our basic resources that we supply to the campus community continue in effect. These include our AS Food Bank, AS/EOP Grants, the Community Financial Fund and the AS Emergency Loans.
---
The Global Gaucho Commission recently produced an interview video with several UCSB students from Wuhan about their experiences and feelings under the current condition of Covid-19 in China.
---
Get to know AS Staff. Once a week, in alpha order, we'll intro you to an AS staff member. This week, meet Chelsea Lyon-Hayden – Art Director.
Who does she advise? Creative Media Unit
What can she do for students?
– design graphics for A.S. boards, commissions, committees, and units, including posters, t-shirt designs, logos, advertisements, etc. Students may request graphic design services by filling out the form at http://graphics.as.ucsb.edu.
– teach workshops each quarter at the A.S. Media Center (located in the A.S. Annex, Building 434).
– supervise the student graphic artists, videographers, and photographer.
Where is her desk? A.S. Annex, Building 434
When is a good time to drop in? M-F 8:30am-5pm, or by appointment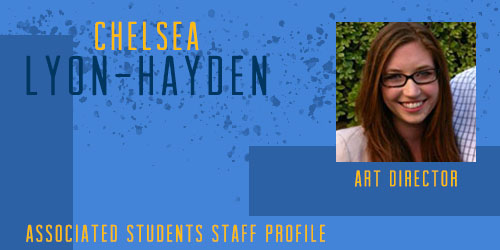 ---

For campus elections this year, read below.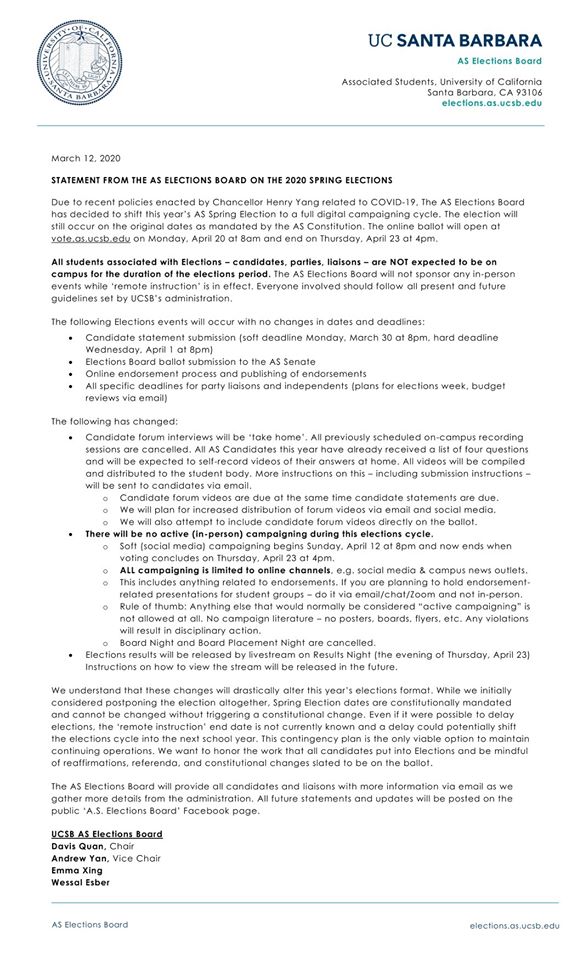 ---
Twitter
@CoastalFund
To celebrate 50 years of Earth Day, Coastal Fund is launching our annual photo contest: Seas the (Earth) Day! DEADLINE: FRIDAY, APRIL 17TH For more info, check out our event page: https://facebook.com/events/201211717631531/
We look forward to seeing all of your entries!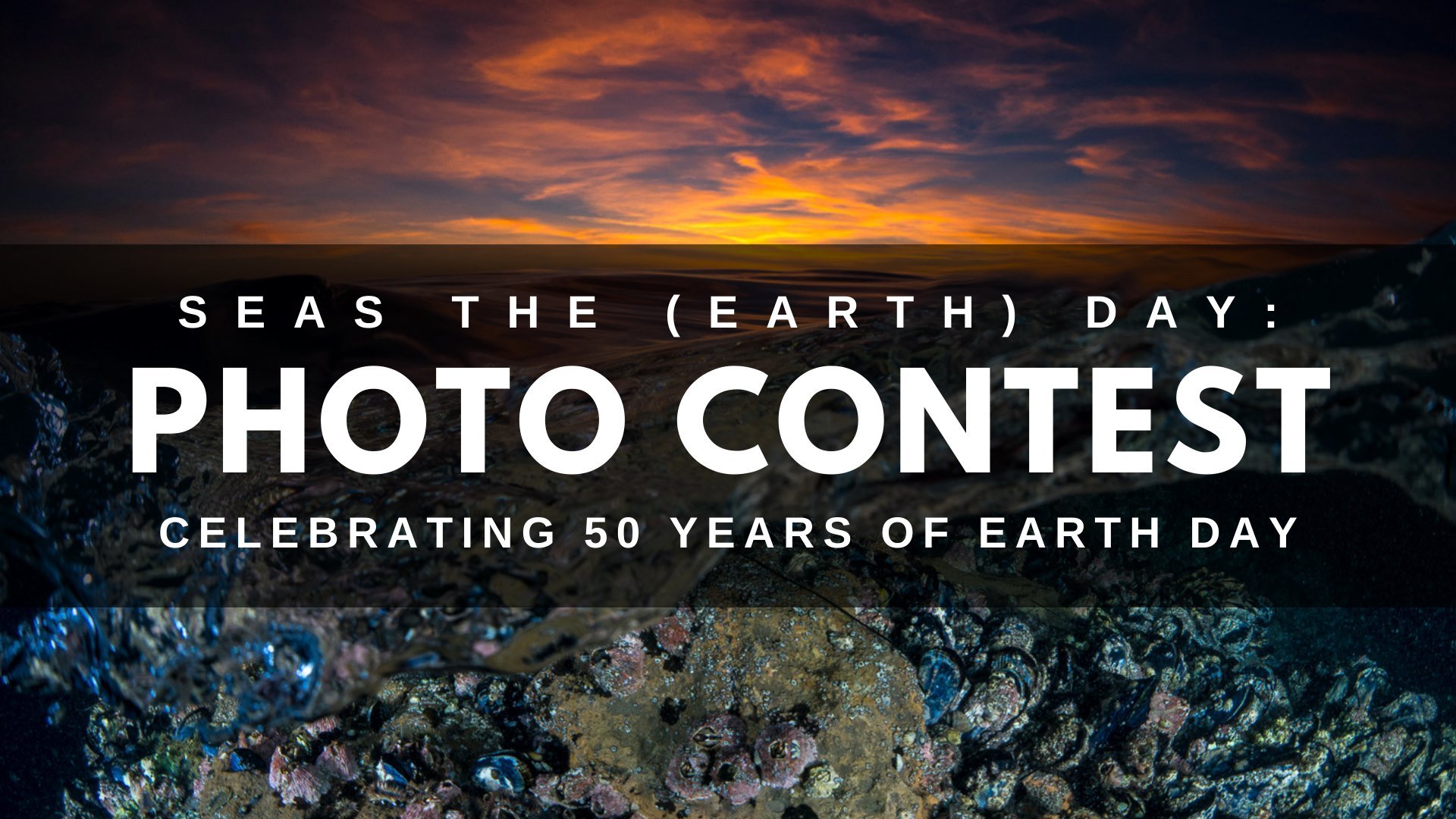 ---
@UCSBSIRRC
Due to the recent news delivered by Chancellor Yang, we'll be canceling our self-care meeting this Thursday. We'll be partnering up with UCSB's Intersectional Feminists soon so stay tuned! For now, we hope everyone the best of luck on finals. Don't forget to wash your hands .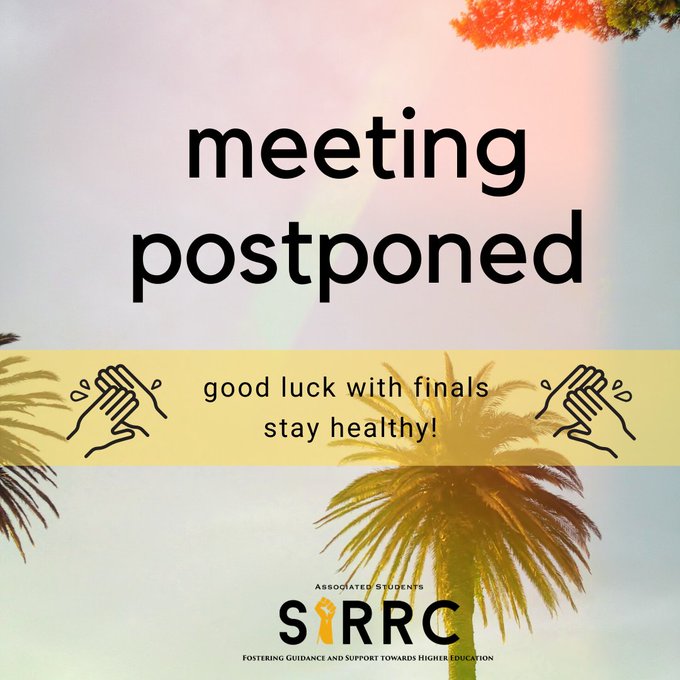 ---
@tblucsb
Breakfast with TBL has been postponed to Spring Quarter. Follow @tblucsb for updates!
---
Instagram