Facebook
Finals season is just around the corner Gauchos! Keep up with your studies while you enjoy FREE food, coffee, and testing materials. SIRRC's Study Jam will be held at the SRB from 8pm-midnight. See you there!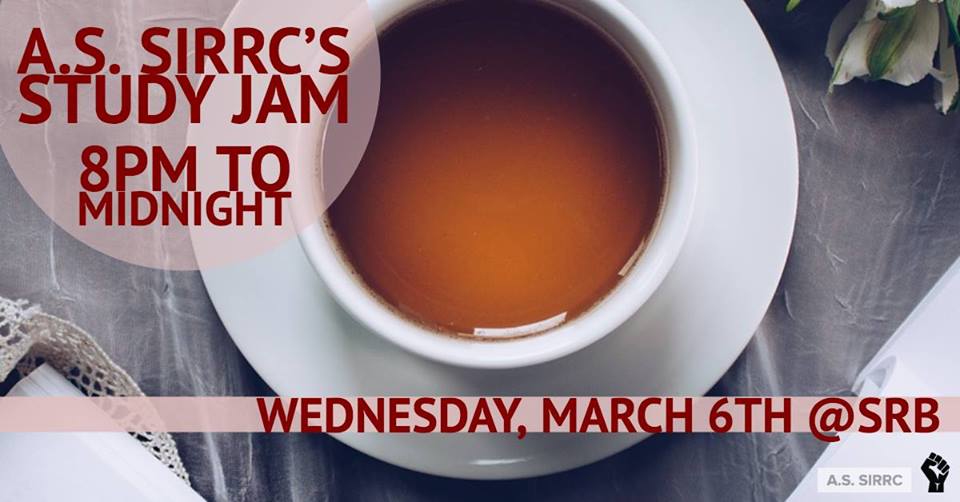 ---
---
l
---
Drinking & Driving has more effects than you know, stay informed and think twice before drinking and driving or letting anyone around you do the same!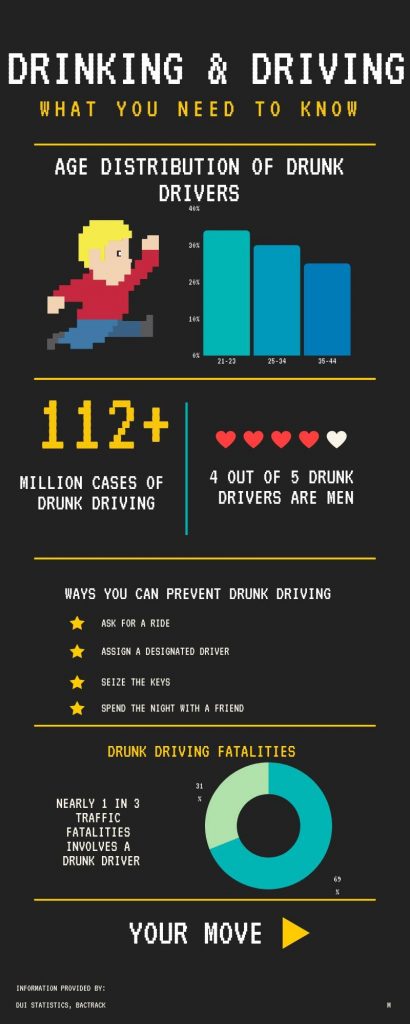 k
---
Want to contribute to Womxn's Commission's Annual Herstory Magazine?
AS Womxn's Commission invites you to share your artwork with us for our Annual Herstory Magazine. Herstory is a feminist art magazine centered around womxn's issues and experiences. This is a judgement free zone, we want to share your voices and experiences to build a community united in the fighting against those obstacles oppressing us. All levels of expertise are accepted and artwork could range from photographs to poems to anything believed to be considered art. If you rather refrain from having your name mentioned within the magazine please specify within your email.
Thank you,
Deadline is April 1st but will most likely be extended
Please email all submissions to npatricio@as.ucsb.edu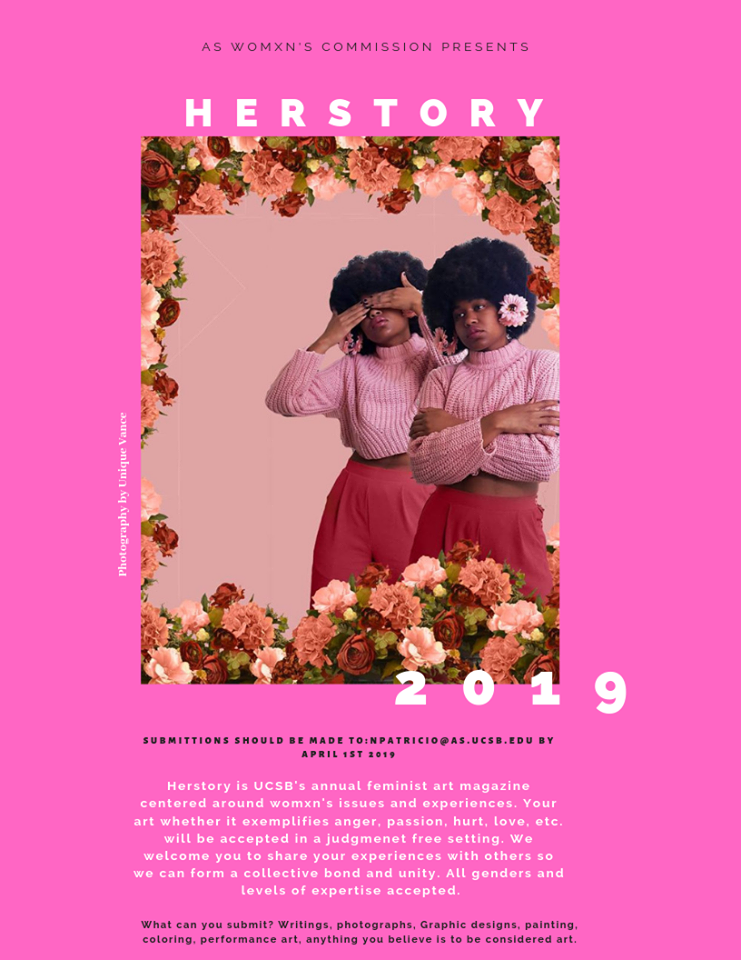 c
---
UCSB Zero Waste Festival 2019
Thursday, March 7, 2019 at 11 AM – 2 PM
Storke Lawn
🌻 Been wondering how to waste less, or get involved on campus? 🌻
Your favorite eco-friendly festival is back! The Zero Waste Festival is one of the biggest UCSB events promoting environmental sustainability and awareness. 😱 We're collaborating with all your favorite orgs to host a thrift shop, bike fixing workshop, compostable-ware giveaways, and much, much more. Find us on the Storke lawn!
If you visit five people, you can get snacks courtesy of Trader Joes, or Whale Bird Kombucha! If you visit 10 tables, we'll be giving out compostable-ware! Make sure to come by the Zero Waste Committee table to grab a cup 🙂
Special thanks to the orgs that are making this event happen:
AS Department of Public Worms, Bonfire Collective, IV Surfrider, Life of the Party, Environmental Affairs Board, UCSB Scuba and Freediving Club, Greeks Go Green, Adopt-a-Block, HEAR, Santa Barbara Student Housing Cooperative, AS Food Bank Committee, AS Bike Shop, AS Recycling, Climate Reality Campus Corps UCSB, CALPIRG, Whalebird Kombucha, and Trader Joes.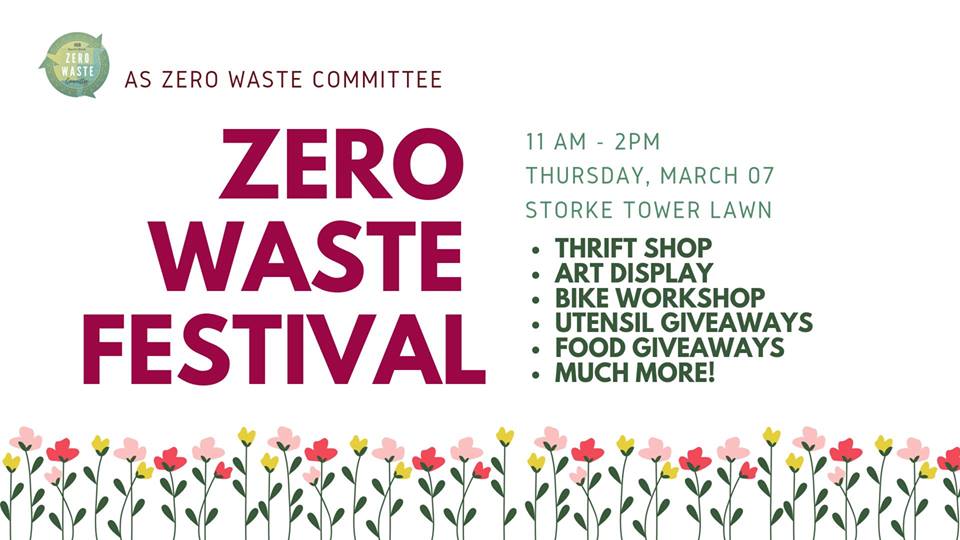 z
---
Living History Project Trivia Night
Monday 3/11 at 5 PM – 6 PM
AS Annex
Think you know UCSB history? Come out to the Living History Project Trivia Night!
Gain first-hand insight through Daily Nexus articles and Special Collections Research into the origins of Take Back The Night and KCSB as well as protests in response to the revocation of Affirmative Action.
We will be playing Jeopardy as well as a Living History Scavenger Hunt! The prizes for our Scavenger hunt will be:
First Place: $15 Amazon Gift Card
Second Place: $10 Amazon Gift Card
Third Place: $5 Amazon Gift Card
So study up and come to the AS Annex on March 11th at 5PM to take a look at our new articles, play some Living History Trivia, eat some pizza, and learn more about the history of student activism at UCSB!

Twitter
At Coal Oil Point Reserve, Restoration interns are removing invasive European grasses and planting native California sagebrush along with other perennial bunch grasses. Coastal Fund is always proud to support students making a difference. http://copr.nrs.ucsb.edu to learn more.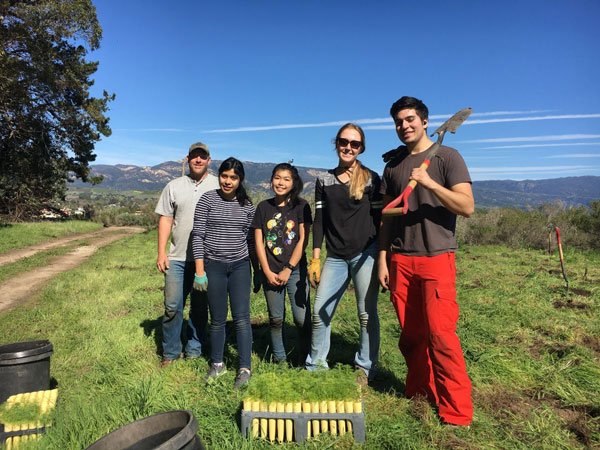 ---
Missing a LinkedIn photo? Drop by the A.S. Media Center today Thursday 3/7 between 2:30 and 3:30 to have your professional head shot taken by our A.S. photographer.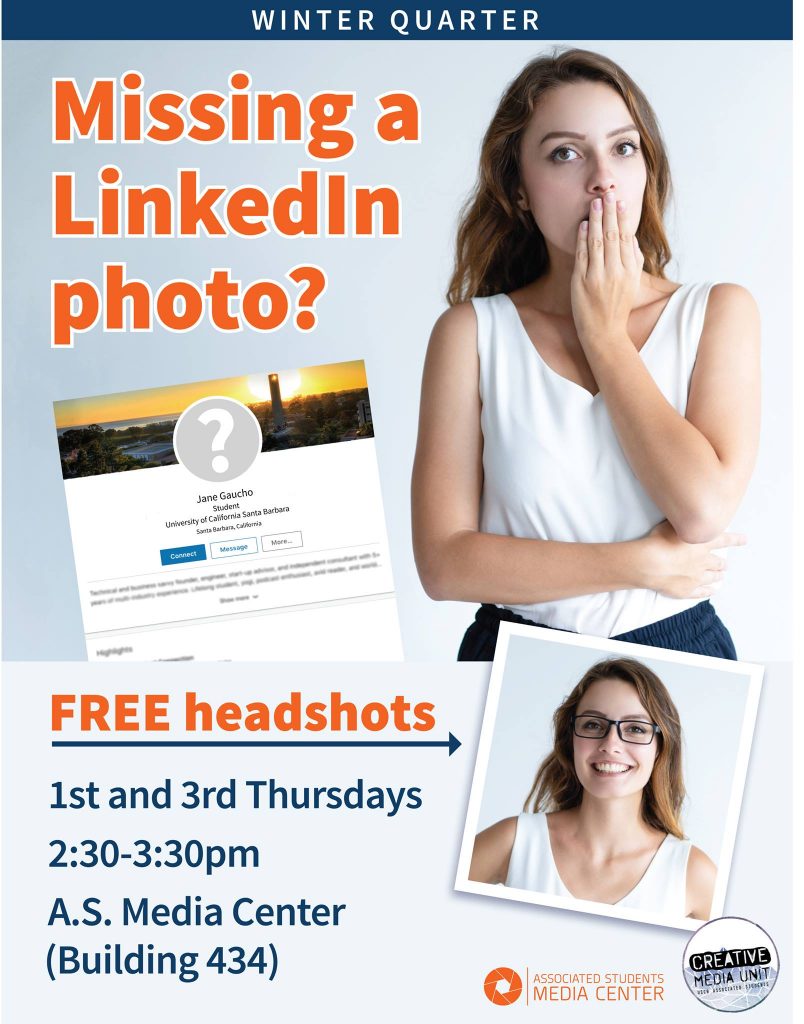 Panda Express & AS Isla Vista Tenants Union are fundraising for its promising Community Housing Fund project! With your purchases today 3/8 from 10AM-6PM, you can help IVTU provide need-based grants for IV tenants experiencing emergencies. Get your fill of delicious Panda Express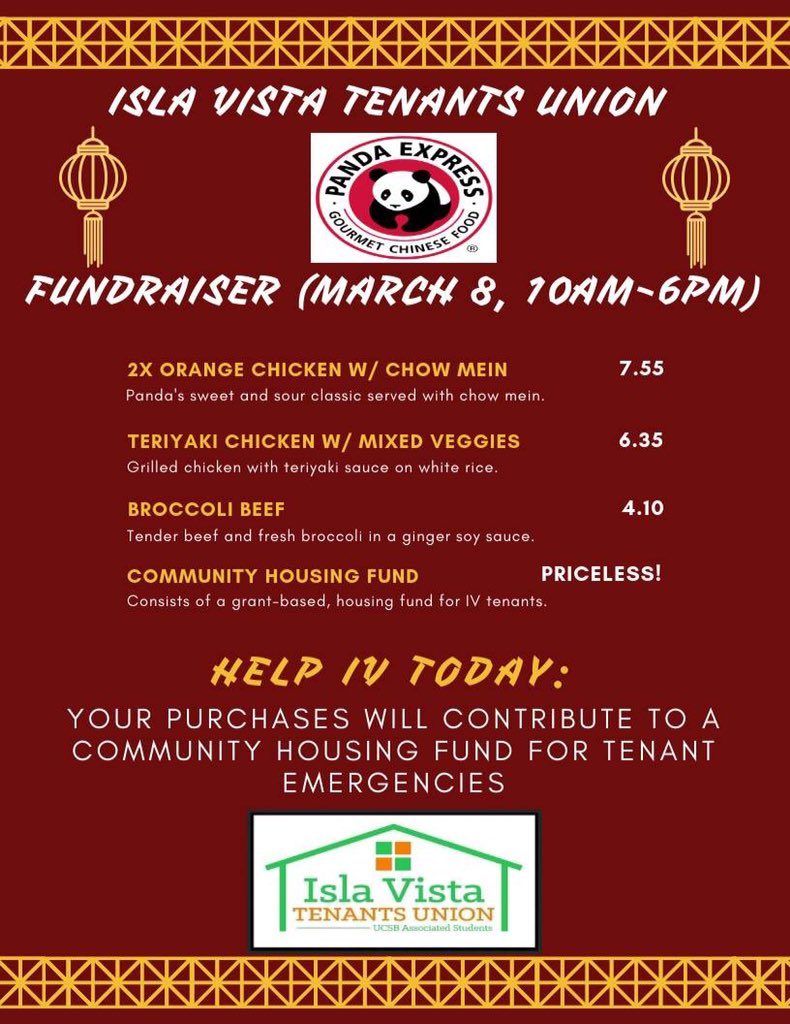 Instagram