The AS Flacks Intern application is now open. The Flacks intern serves as a concrete bridge between the students, the administration, and the university community. Read more about the opportunity and fill out the application at https://www.as.ucsb.edu/get-involved/flacks-intern/ Applications due May 28, 2021.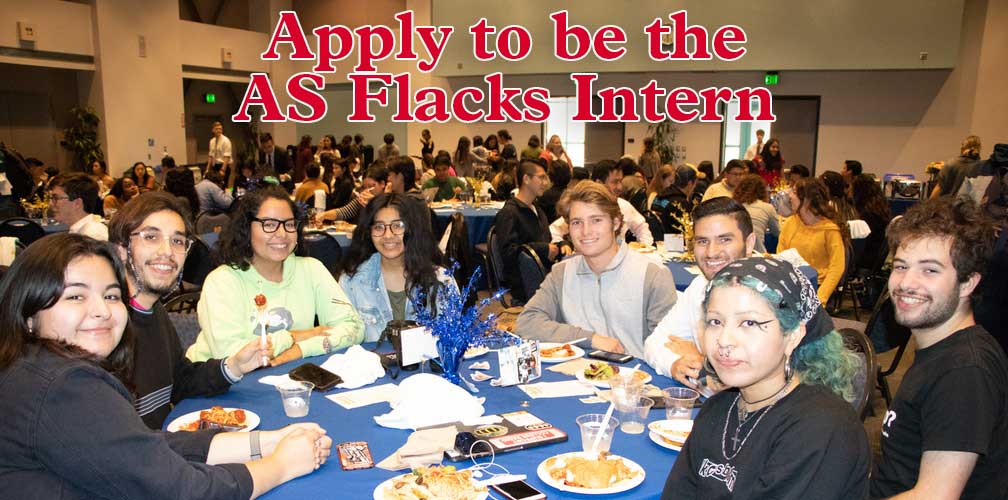 ---
The Bottom Line has published their special edition issue to wrap up the content from the 2020-2021 academic year. Inside this issue, you will find the highlights from this year's publication as well as fun interactive activities like coloring pages and puzzles. Each copy includes a special TBL sticker designed by last year's design contest winner! Available for pick up at IV businesses and at our blue boxes in the Arbor and by the UCEN, as well as for delivery on https://shop.as.ucsb.edu/The-Bottom-Line-Quarantine…. Shipping is free for UCSB students!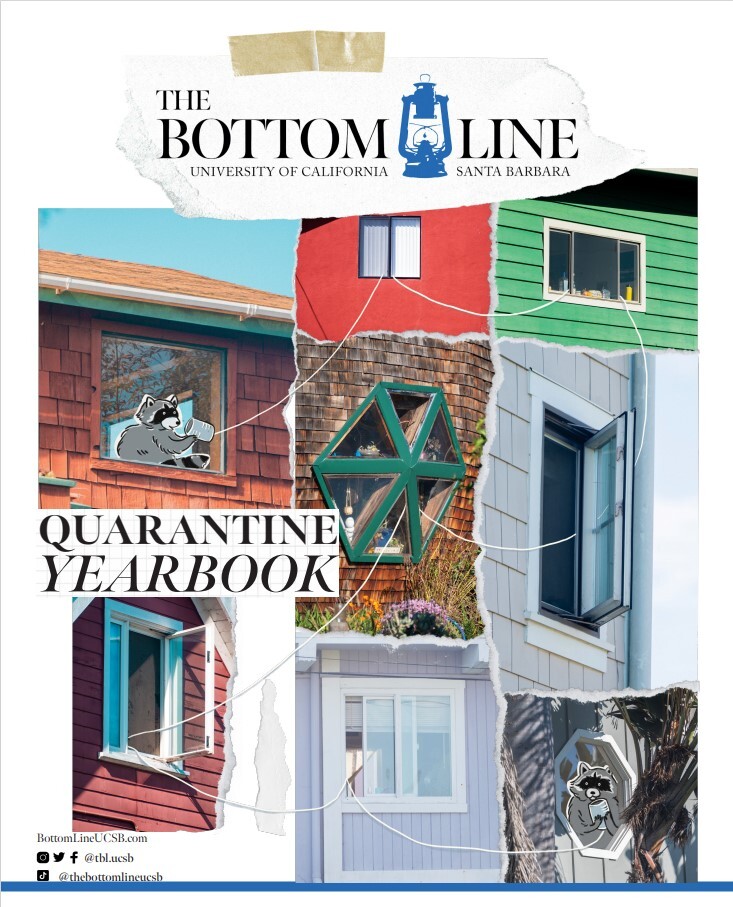 ---
WEDNESDAY, APRIL 28, 2021 AT 3 PM PDT – 4 PM PDT
Audio Storytelling and Interviewing Tips for Content Creators with Lisa Osborn
Learn how to capture compelling audio for a podcast, travel reel, video resume, and other mixed media productions. Students, staff, and faculty welcome.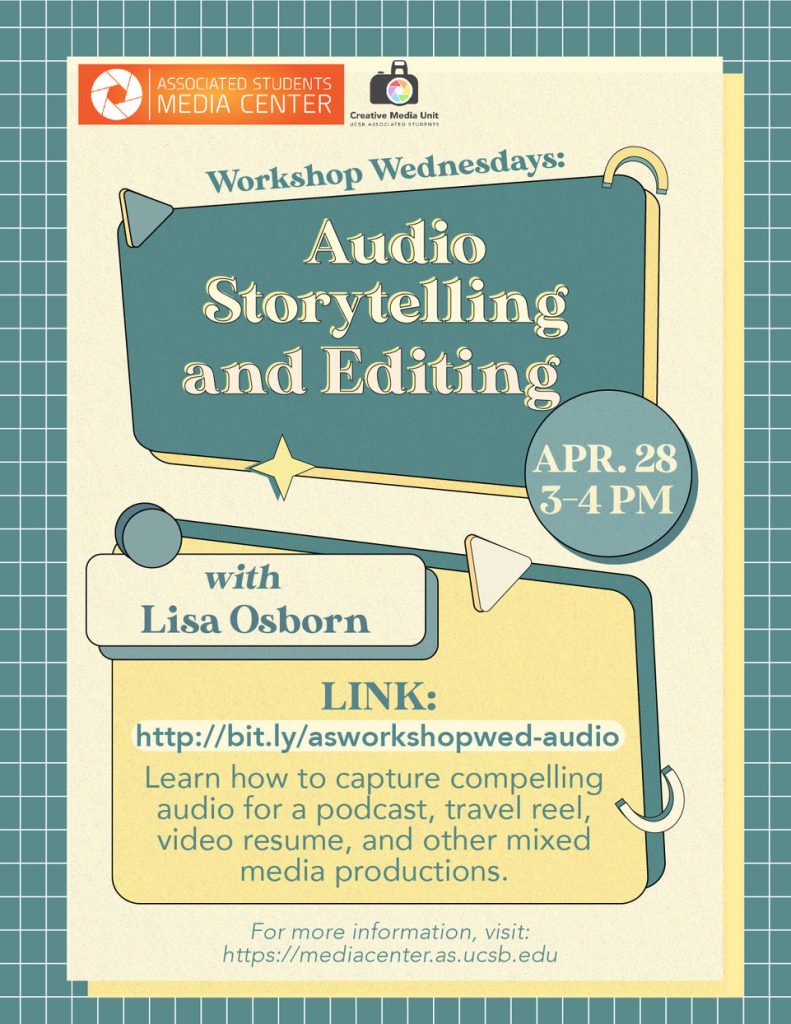 ---
Knowledge is power! Join CFF and the Assistant Director of Financial Aid Stacey Eymann tomorrow to learn all about student loans, whether you currently have them or will take them out in the future. Graduating soon? Take this opportunity to demystify interest rates, grace periods, loan servicers, and repayment options. Register to be entered in our drawing for DoorDash giftcards.
---
TUESDAY, MAY 4, 2021 AT 7 PM PDT – 10 PM PDT
IVTU's 2nd Move Out Workshop
Move out causing you stress? Attend our move out workshop and have all your worries subside!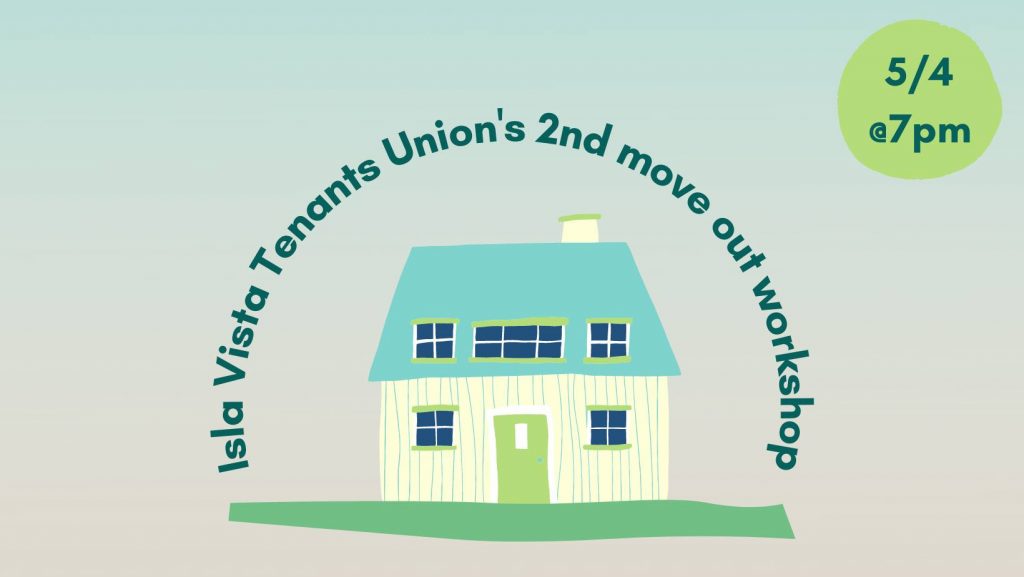 ---
Wishing everyone luck for midterms
SCORE is hosting a study jam tonight @8PM, come join to study/get to know us!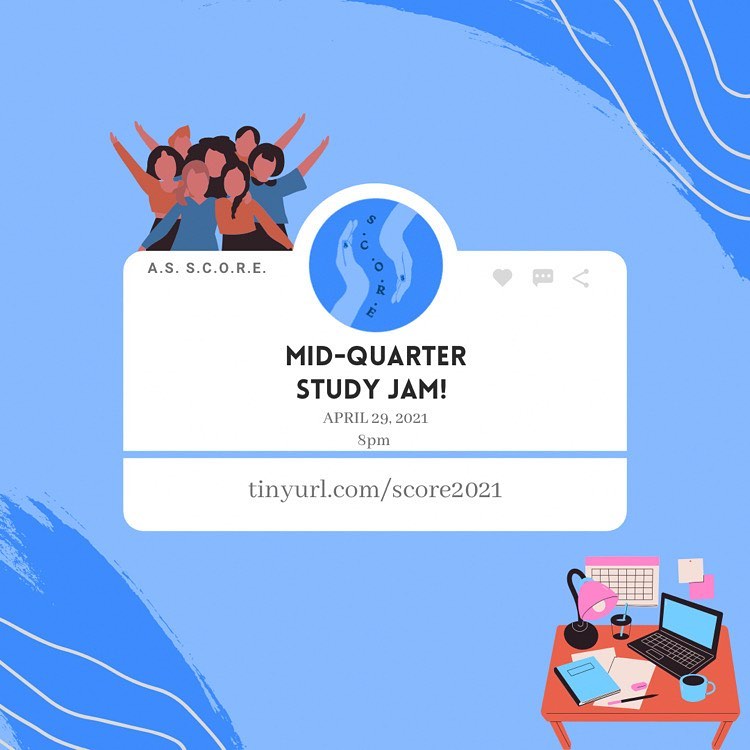 ---
Want to learn a great budget strategy? Come to our session on April 29 on Zero-based Budgeting with finance expert Cindy Zuniga-Sanchez, who paid off $215,000 in student loans this way! Register here and be entered in the drawing for DoorDash gift cards:
tinyurl.com/cff-zerobasedbudgeting
---
Join the Black Women's Health Collaborative this Saturday 5/1 at 12pm for their Unwind and Self-Care event! A chance to unwind and prioritize yourself and the opportunity to win a $50 gift card