The Bottom Line is looking to hire 3 more positions for our 2021-2022 editorial board! Check out the job descriptions and required materials to apply! Send applications and questions to editors@bottomlineucsb.com!
---
Interested in working in the A.S. for the upcoming 2021-22 school year? Openings are now available in the A.S. President's Office. Application linked in the bio!
https://tinyurl.com/asop-apps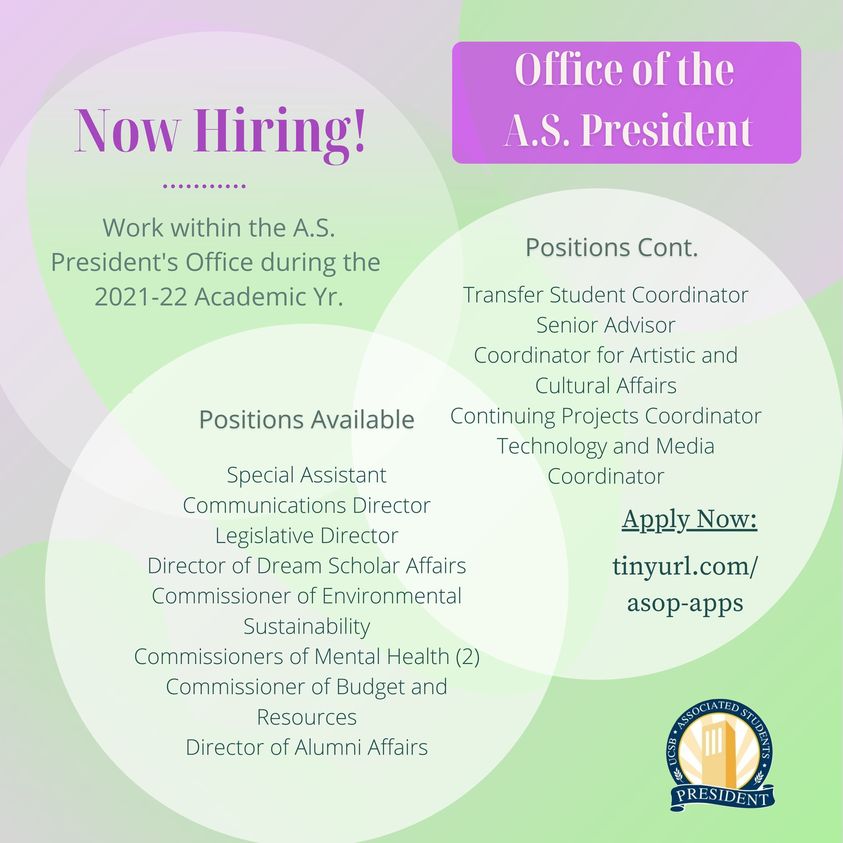 ---
Please join us this upcoming Saturday and Sunday for a chance to browse through clothes, household items, art, and more for sale! 12-4pm on the lawn in front of the 7/11 on trigo Yellow heart
Interested in selling at this event?
Fill out the seller request form: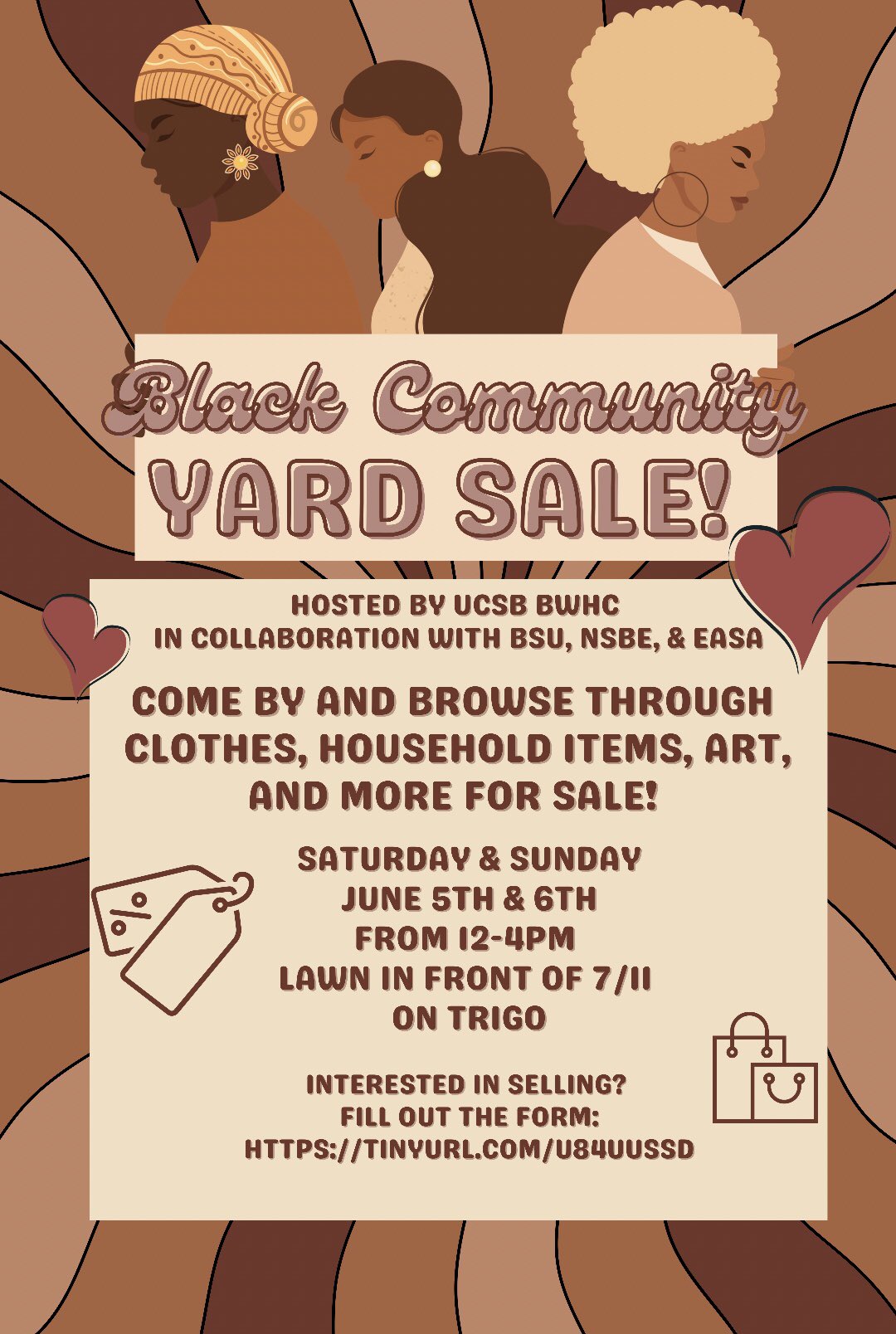 ---
Did you miss the AS Awards Event? You can view it at your leisure at