Our virtual COVID-19 Response Town Hall will take place Monday 5/24 from 4-5:30pm! Stop by to hear from UCSB, County, and healthcare professionals on their reponse to covid, vaccination requirements, fall quarter learning, and move out information!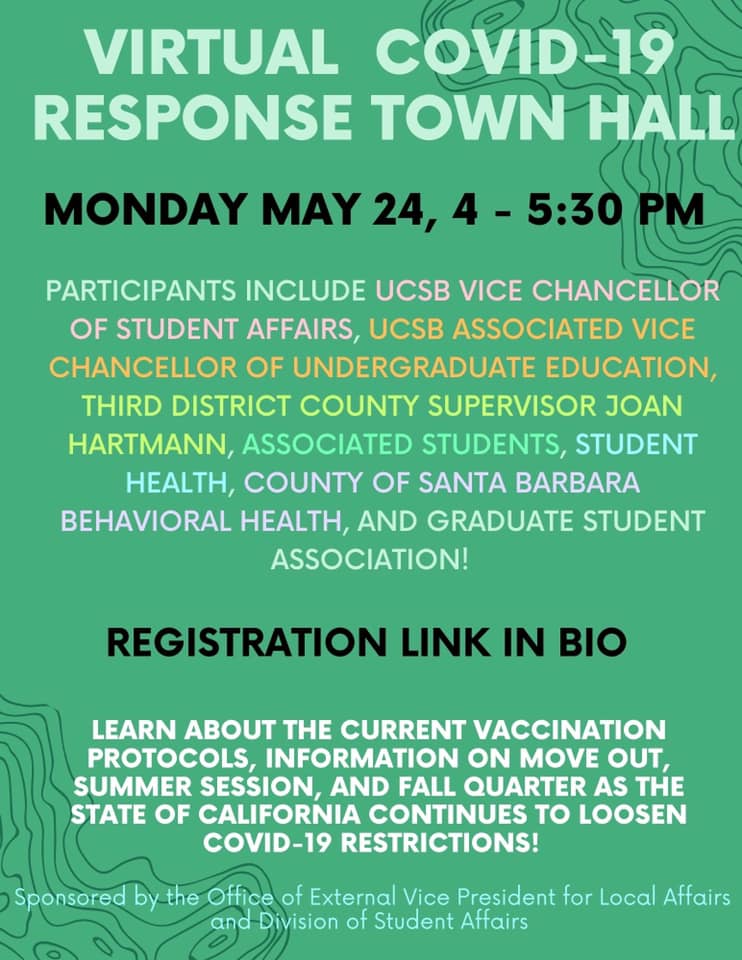 ---
Move out is approaching quickly, make sure your prepared by coming out to our workshop!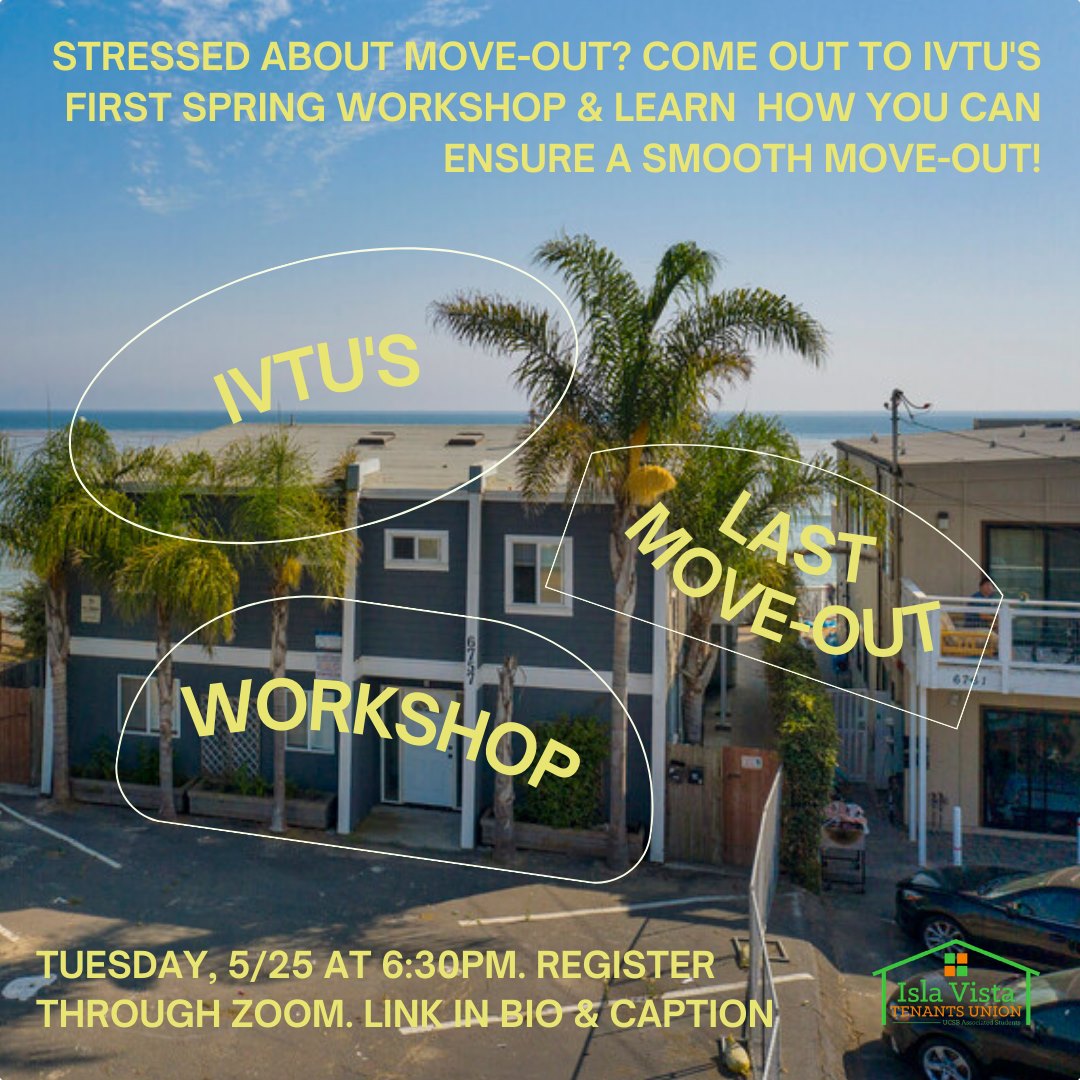 ---
Learn how to use this powerful program to give your photos that extra punch! Students, staff and faculty welcome. More info at: https://mediacenter.as.ucsb.edu.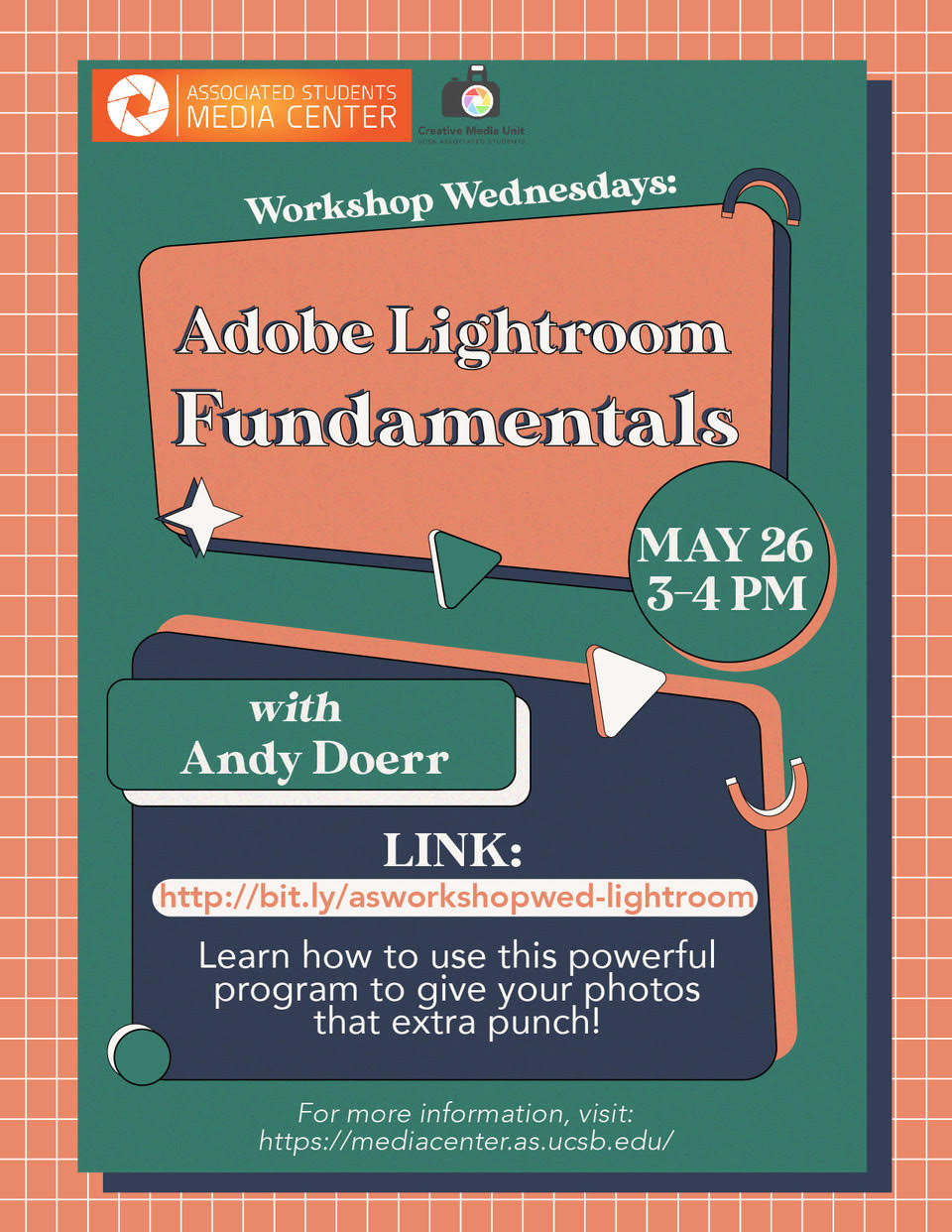 ---
IVCRC Photo Contest: the deadline for their Polaroid camera giveaway is next week! Please send your photos by June 4th 11:59pm PST! (http://tinyurl.com/IVflowers)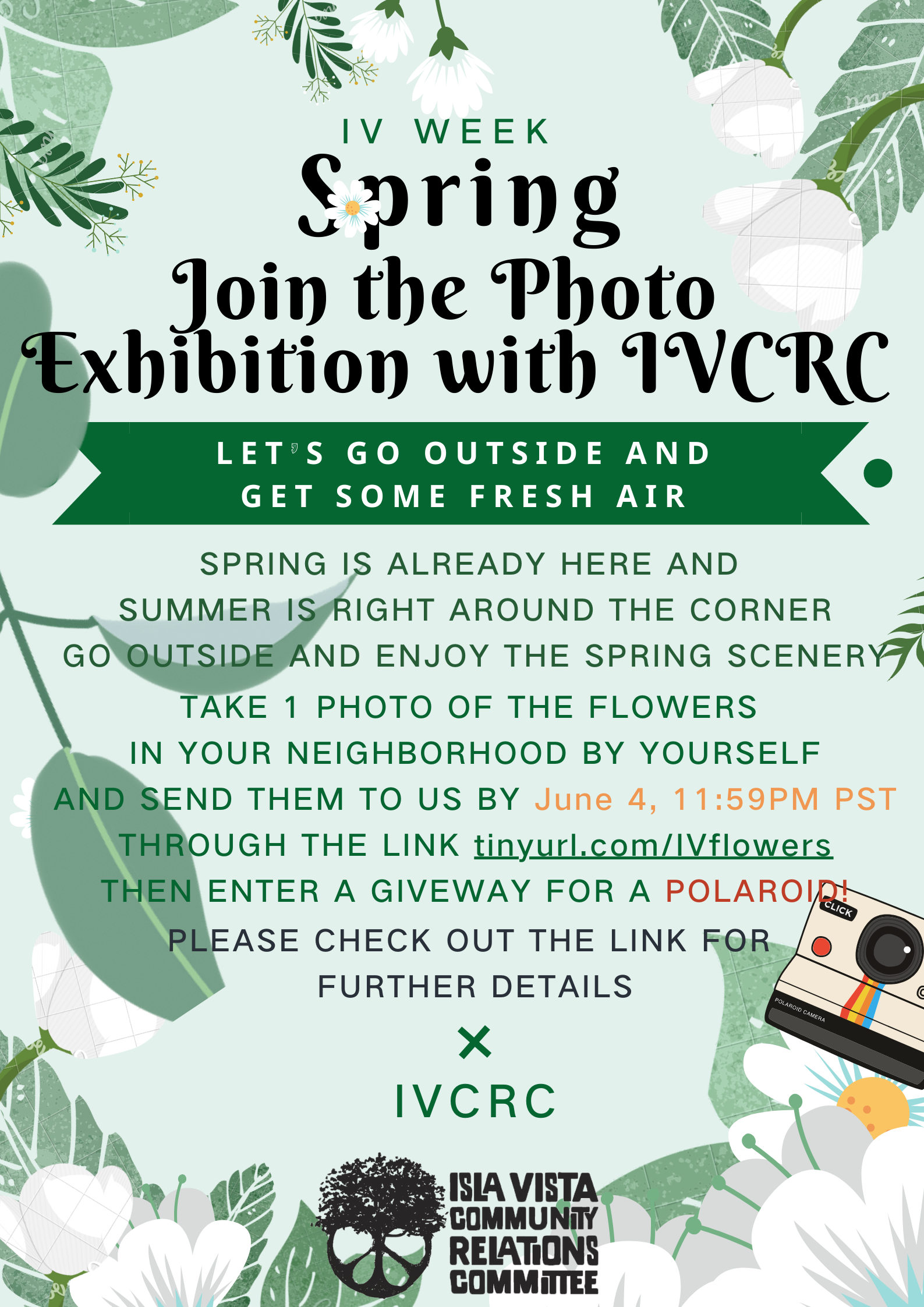 ---
SAVE THE DATE
A.S. Awards announcement video premiering on YouTube
Friday, June 4 at 3:00 pm
We will share the video's direct link during Week 10 prior to the premiere, but you may also find the video at www.youtube.com/associatedstudents
Viewers can chat with each other live as the announcement video premieres! We hope to see you there!