On June 4, 2021 via YouTube, these groups and individuals were honored for their contribution to Associated Students. Congratulations to all!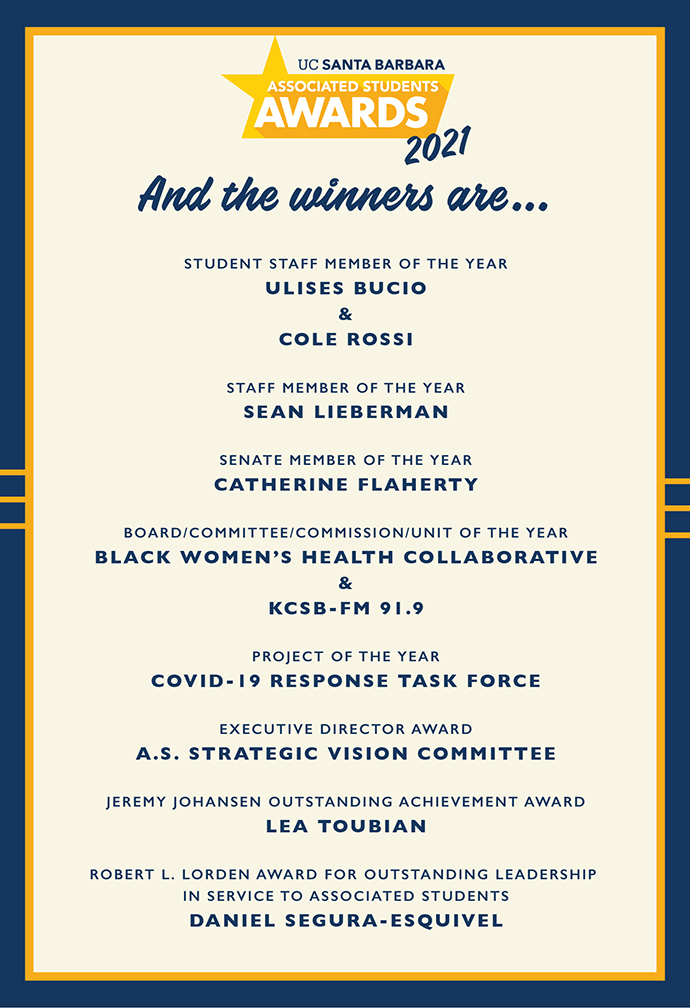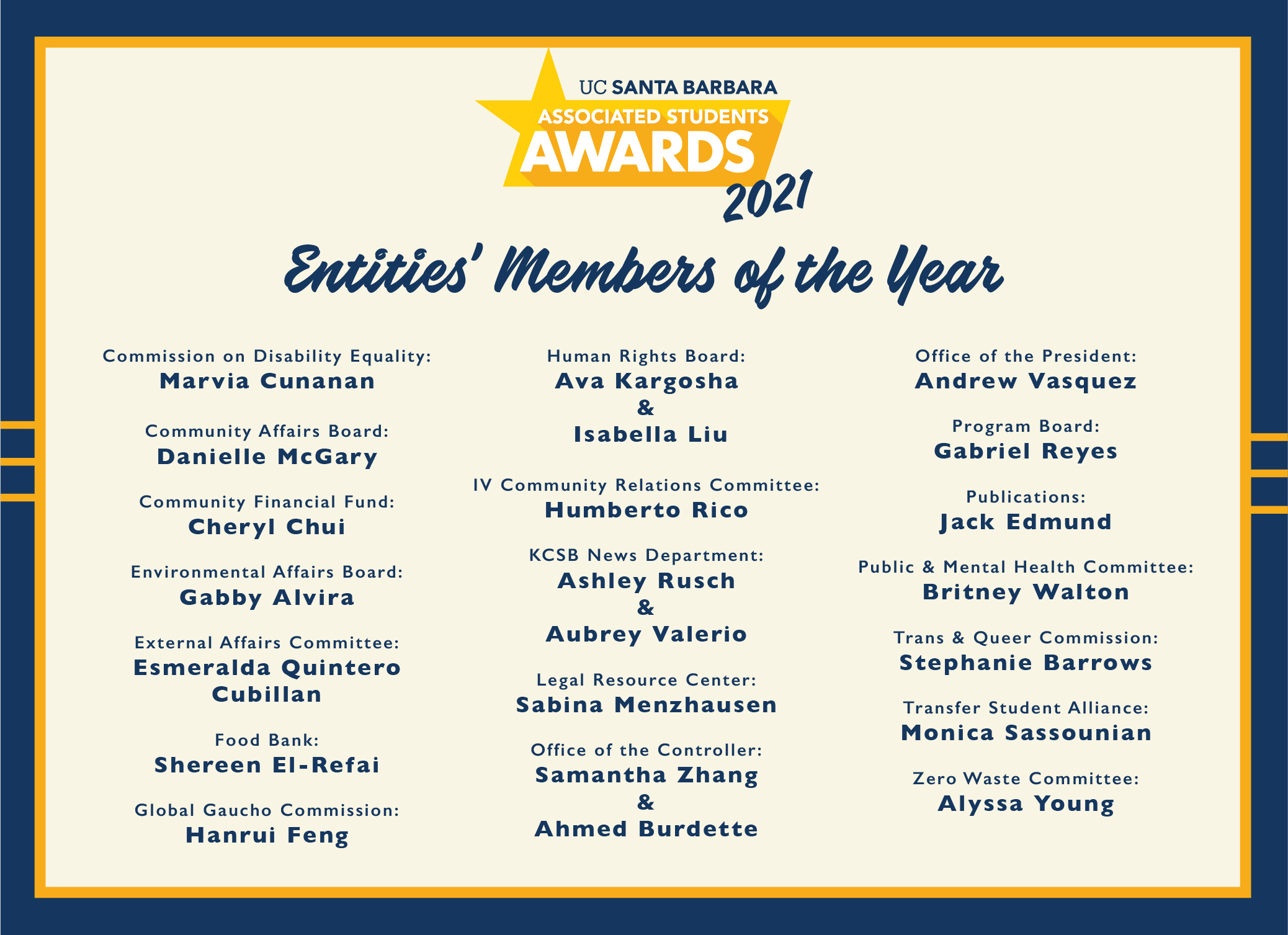 ---
You're in the home stretch! Good luck in your final days of Spring 2021!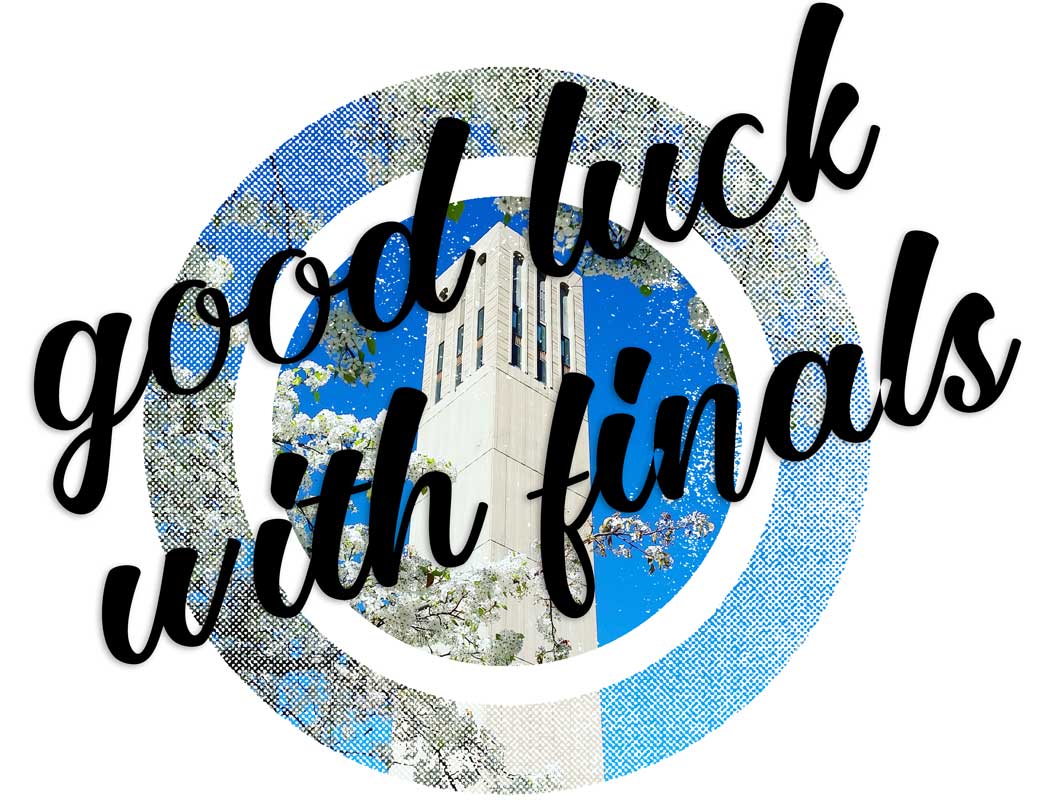 ---
Need a distraction?
The June A.S. iOS Sticker Pack Update is available!
Make your texts more interactive and adorable with 100+ UCSB-themed stickers! This month: Graduation, new astrology signs, Father's Day, and more. Available now in the iOS store.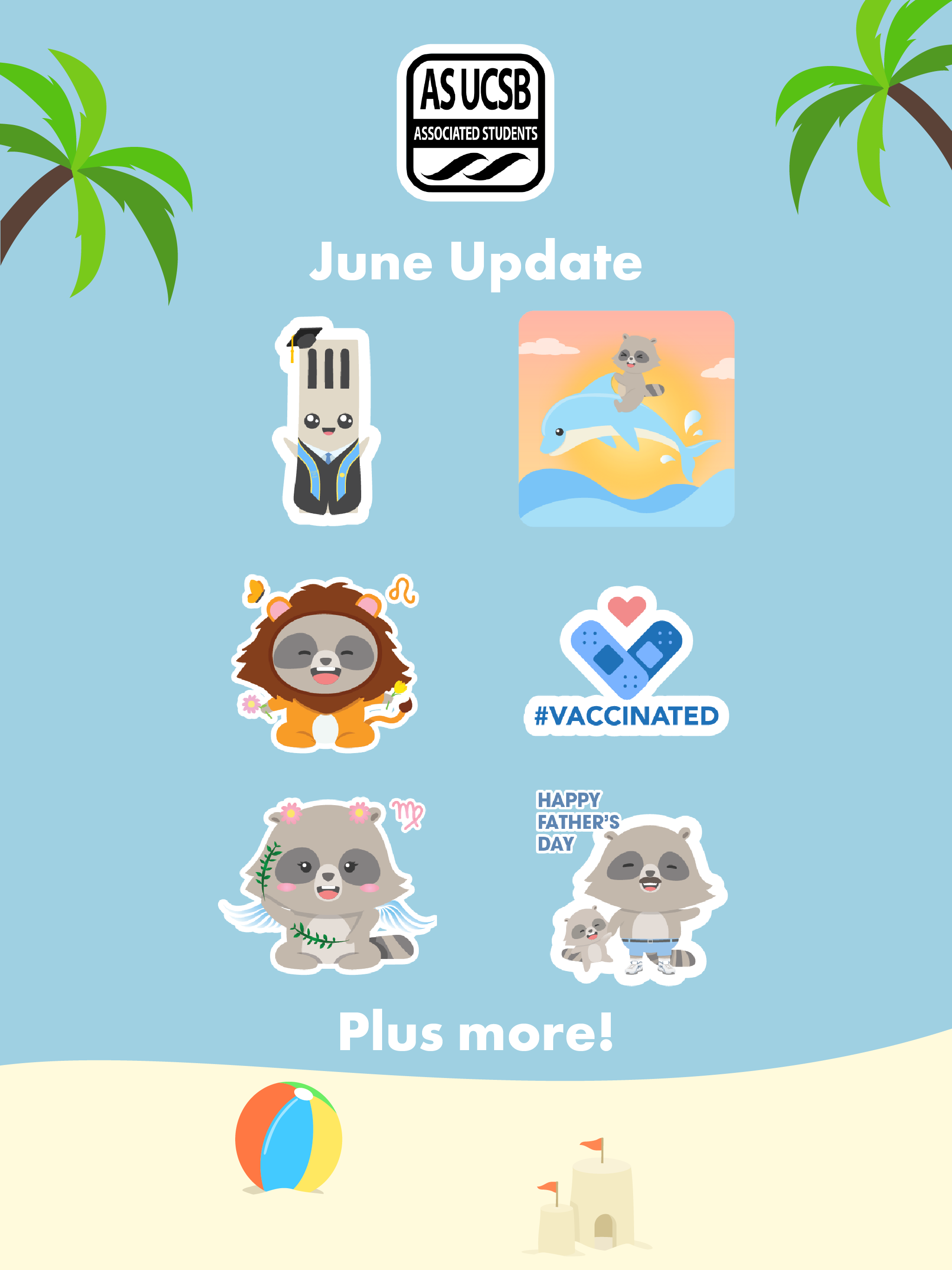 ---
Seniors! Congratulations on your graduation and best wishes for your next adventure! #UCSB2021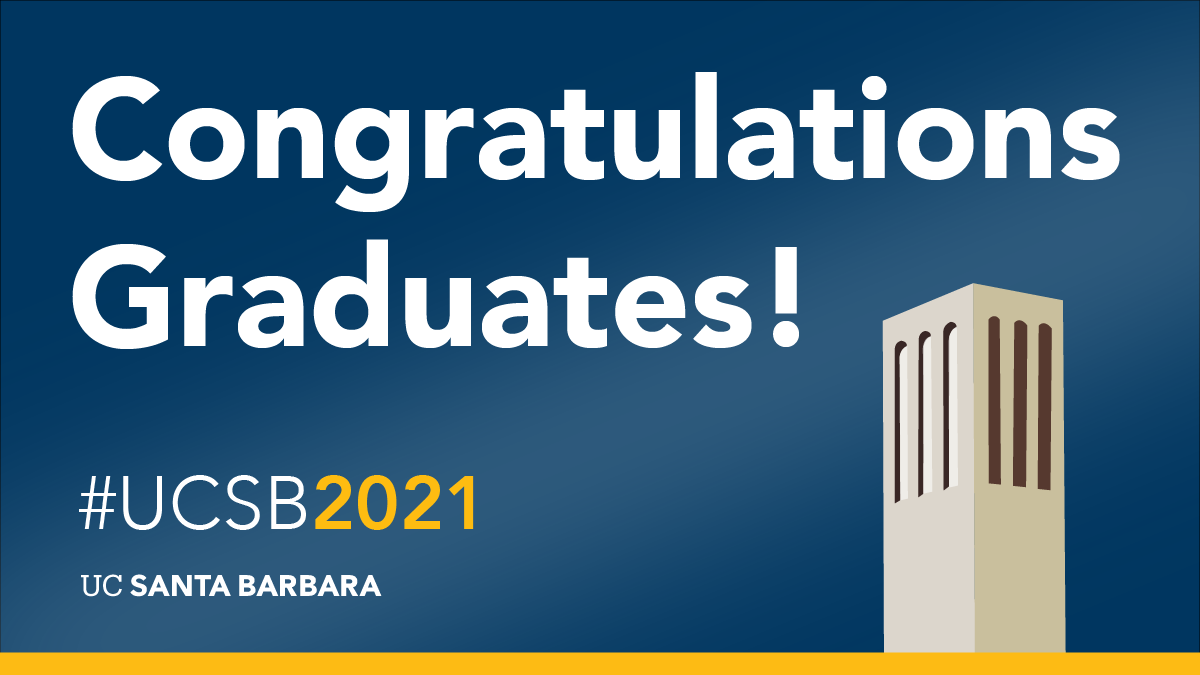 ---
Heading off into summer break! May it be the best for you. We're looking forward to being in person next fall, we can't wait to see you!