If you're looking for an activity today, the Pardall Center is looking for your input! Please fill out this short survey, and feel the sweet satisfaction of promoting community engagement within Isla Vista and the student-body. We appreciate your help! https://forms.gle/AaxYtEFDJgEGRFHJA
---
We're bringing you another fun filled week of wellness challenges!! Starting off strong with Motivation Monday- send in any photos you have throughout the week to be featured on our story!!🔥🔥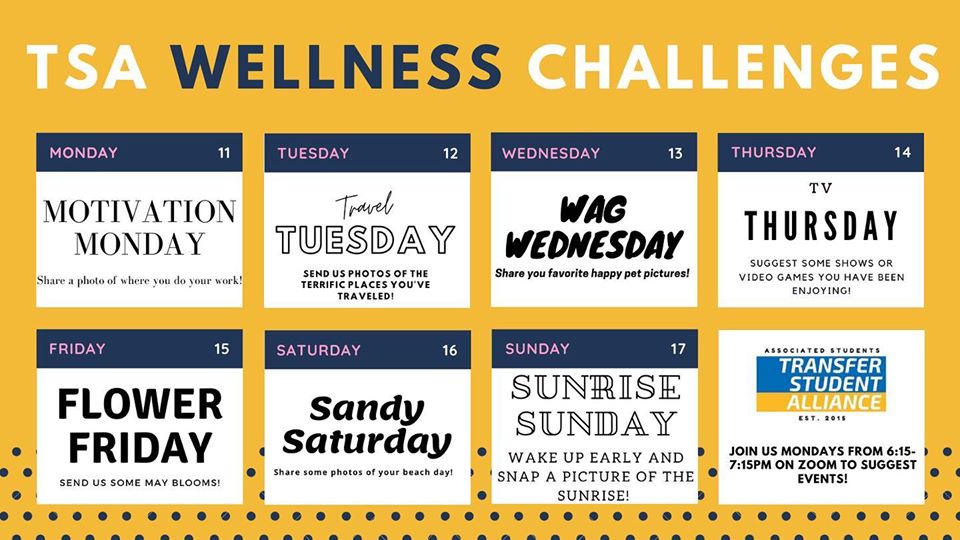 ---
Don't forget to enter your photo submission to @ucsbcreativemedia's photography competition 📸 Contest ends this Friday and the winner will receive a $50 UberEats or DoorDash gift card! Check out their Instagram for more examples throughout the week like this ✨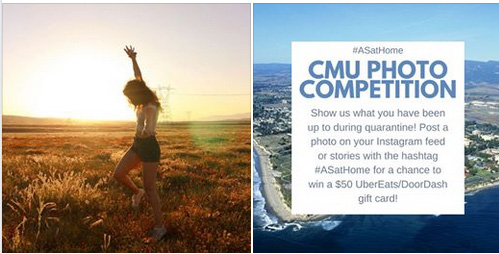 ---
There are many ways to get involved in AS. What's your passion? Find openings for groups, boards, and committees at the Committee of Committee website https://coc.as.ucsb.edu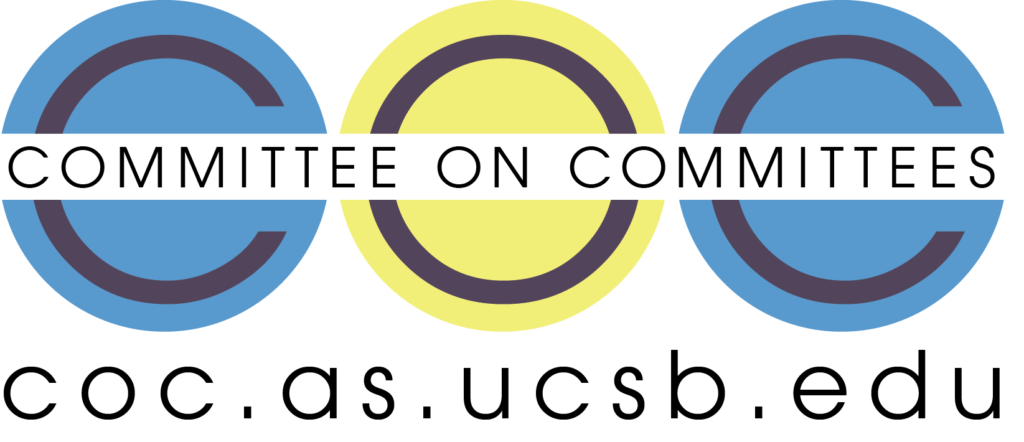 ---
Shoutout @tbl.ucsb for their great work during this time by continuing to give us important news coverage, fun stories, and exciting op-ed pieces! 📸🎙📝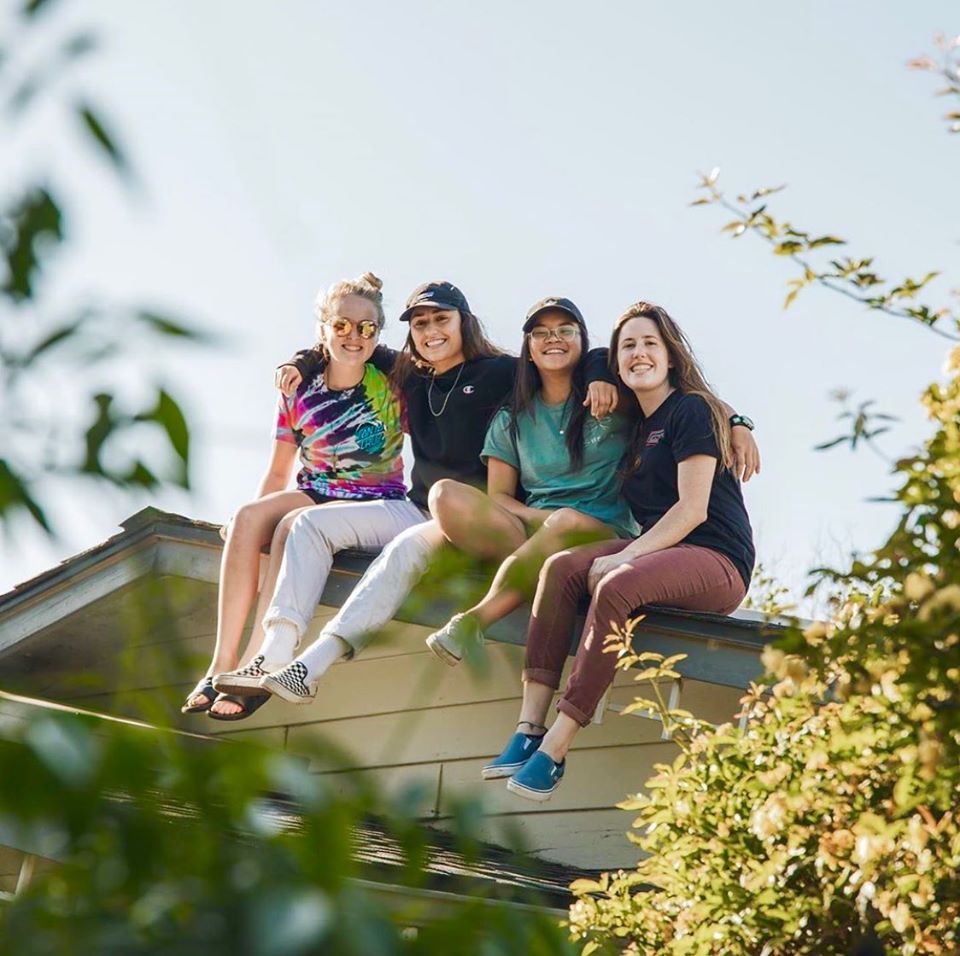 ---
Next up in the Workshop Wednesdays series, "Writing for TV and Film" with Sean Lieberman, May 13, 3 to 4 p.m. Link: https://ucsb.zoom.us/j/96380032943. Ideation, outlining, character creation, formatting, and essential tips. A quick guide through the process of creating scripts for screens big and small. Students, staff, and faculty welcome. Please spread the word!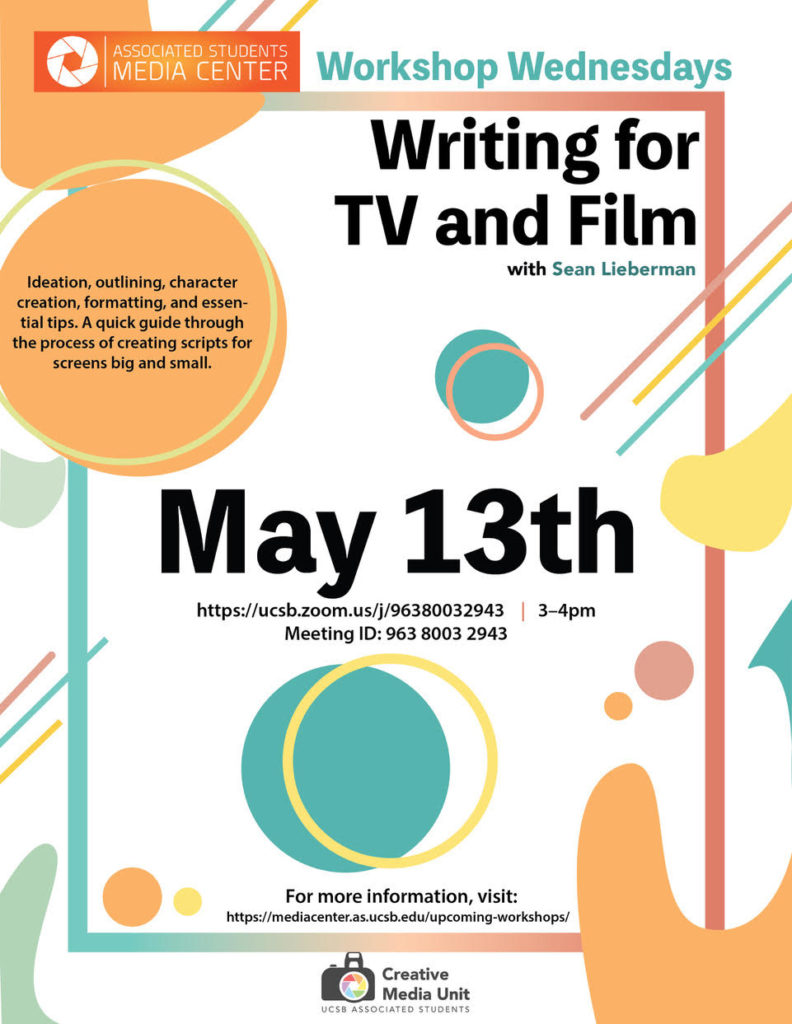 ---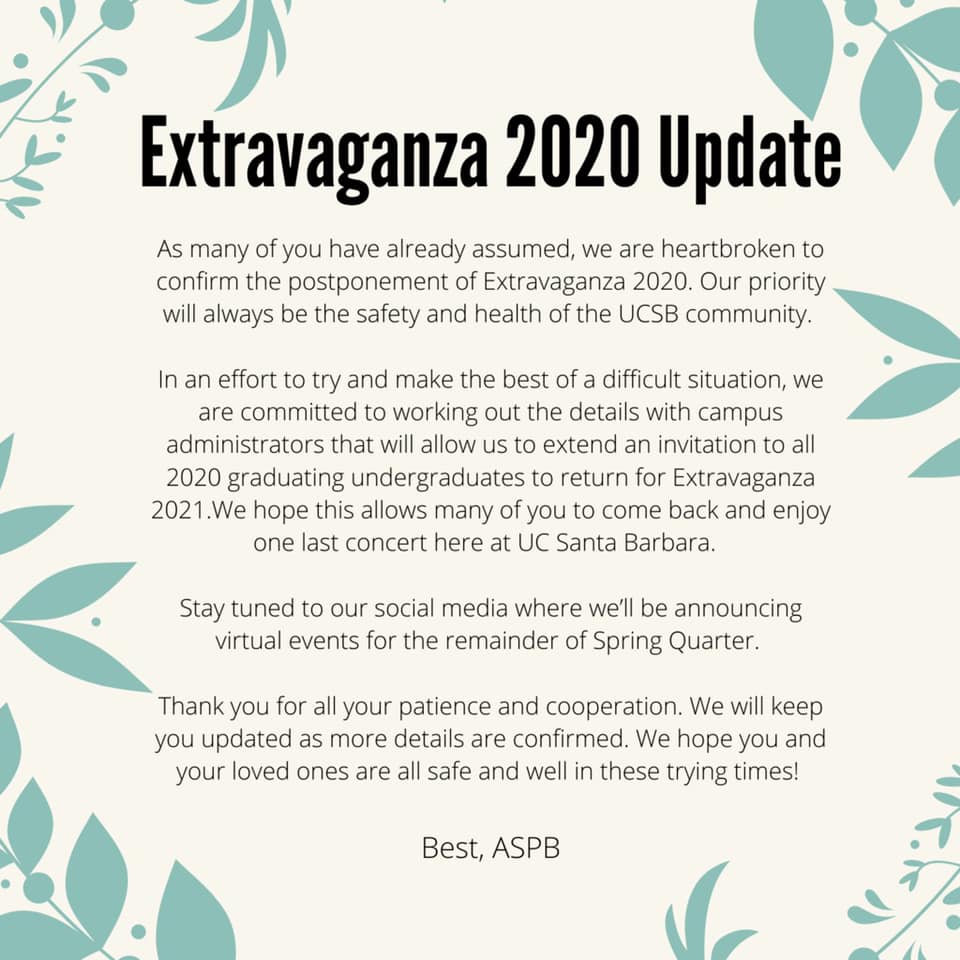 ---
AS Program Board Presents… Live on the Rise ft. Channel Tres (LIVE SET) TONIGHT at 8PM PST‼️ Head to @asprogramboard to find more details on how to watch this performance with one of the hottest rising artists 🤩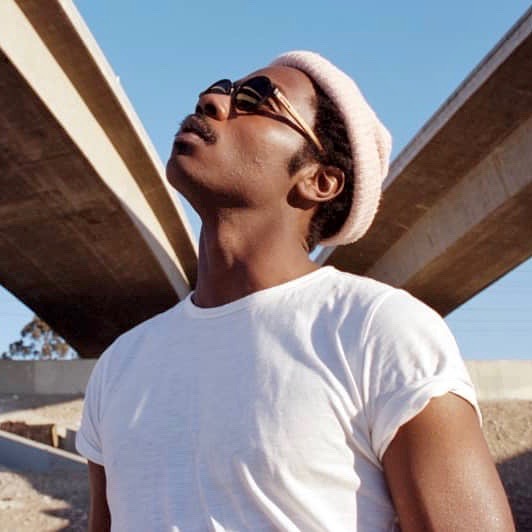 ---
Are you interested in advocating for Tenants Rights in Isla Vista?
The Isla Vista Tenants Union is looking for student leaders to be a part of the 2020-21 Board of Directors! Positions include Vice Chair, Technology Director, Outreach Director, Marketing Director, Legal Director, and others.
To apply, please fill out this Google Form: https://docs.google.com/…/1FAIpQLScfXu9i3DtWK3NqV…/viewform…
IVTU is an AS organization that takes pride in serving the Isla Vista community through advocacy, education, and consultation. We invite students of all skill sets and backgrounds to apply!
The deadline to apply is this Saturday, May 16th, at noon.
Visit our website to learn more about our mission and services: https://ivtu.as.ucsb.edu/
Feel free to email our current board chair, Alex Young, with any questions: ivtuchair@as.ucsb.edu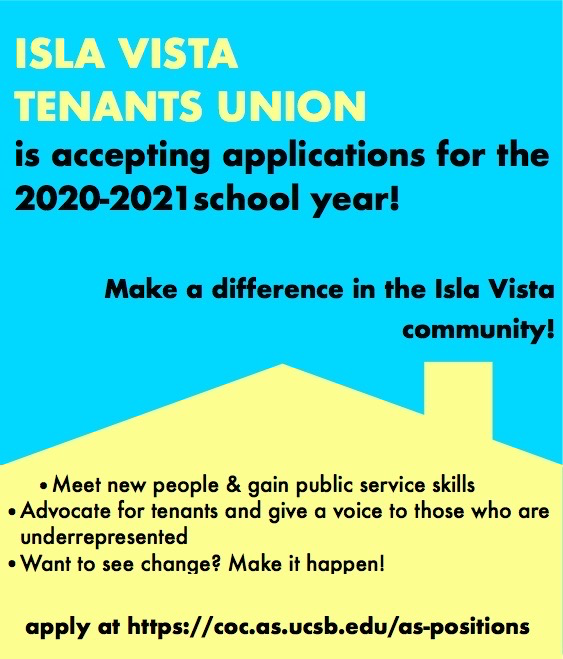 ---
Free Noon Storke Show ft. Art Official
Thursday, May 14, 2020 at 12 PM – 12:30 PM Online
AS Program Board Presents… a free noon Storke show ft. Art Official
Join us this Thursday, May 14th on IG LIVE (@asprogramboard) at noon for a free show courtesy of Art Official!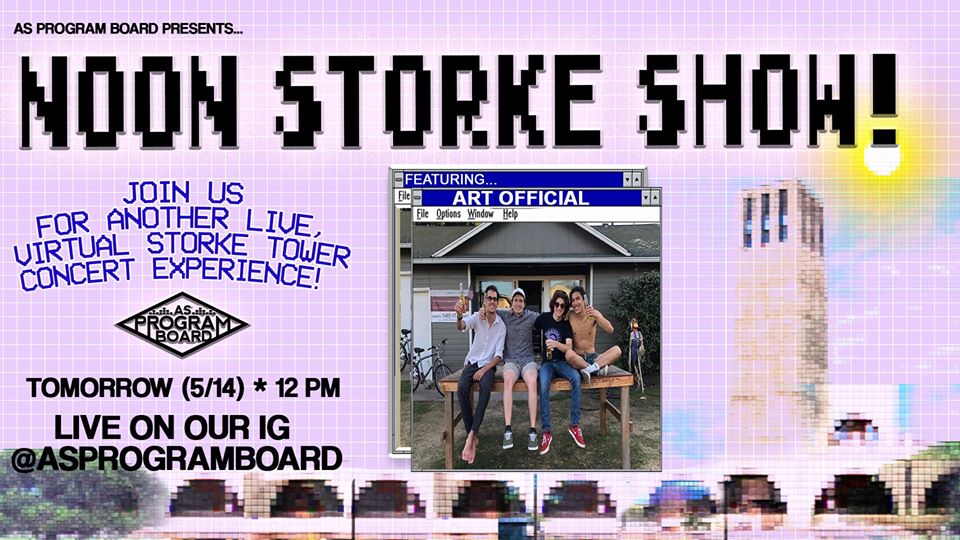 ---
Get to know AS Staff. Once a week, in alpha order, we'll intro you to an AS staff member. This week, meet Jessie Schmitt – Recycling and Compost Program Coordinator
Campus committees: Edible Campus Program
Who does sheadvise?
– AS Recycling
– Department of Public Worms
– Zero Waste Committee
– co-advise the AS Sustainability Coalition
What can she do for students?
– Provide information about waste reduction, composting and sustainability
– Advise students on outreach, program development and event planning
What other duties does she have? Supervise daily operations for AS Recycling and DPW collections
Where is her desk? Facilities Building 437A x Room 171F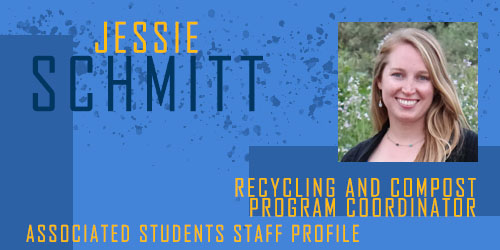 ---