Facebook
Tickets available today!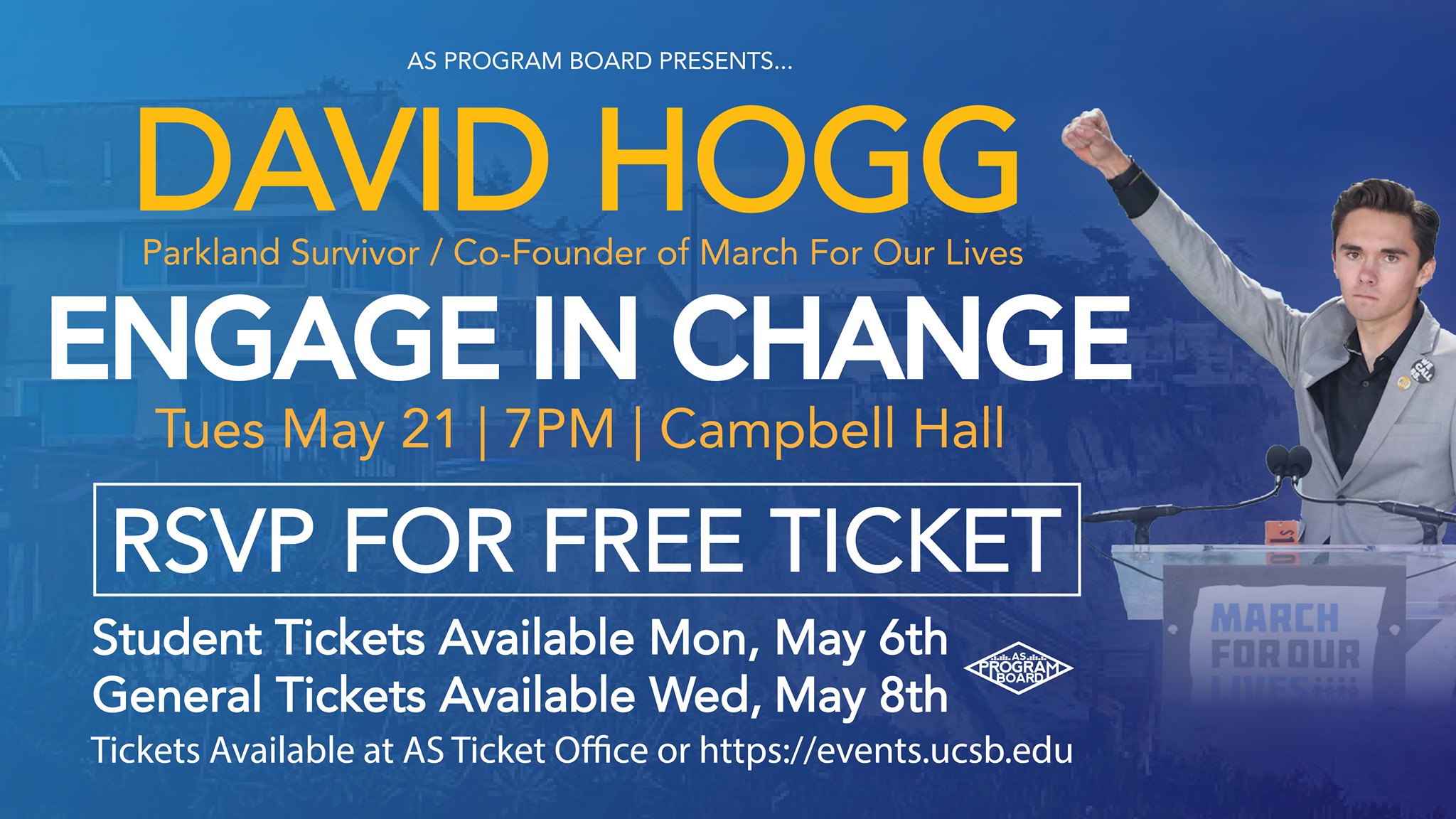 ---
BYOC Coffee Cart Grand Opening
The AS Transfer Student Alliance has a new coffee cart that will reside permanently in the Transfer Student Center! Bring Your Own Cup!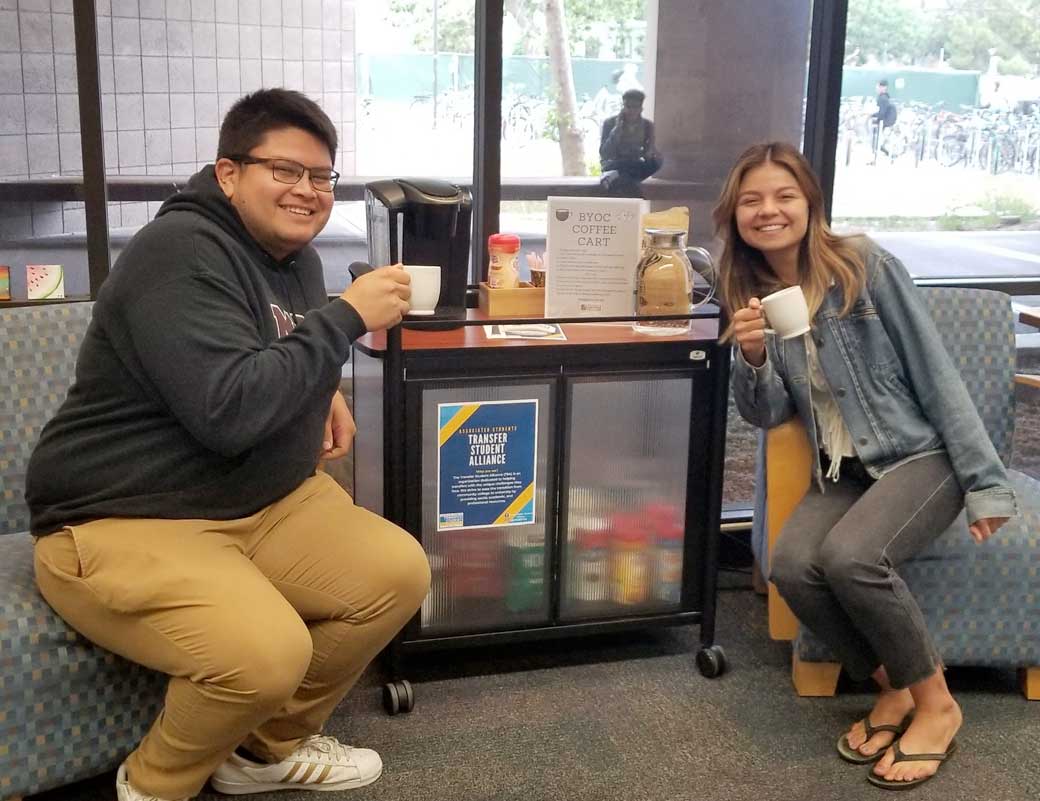 ---
Fight for Basic Needs and Take a Shot! (of Yerba)
Tuesday, May 7, 2019 at 10 AM – 2 PM Arbor
Let's call a State Legislator and take a shot of Yerba!
Every call you make to a Senator will take less than a minute. You can make a change in Food and Housing security and Mental Health for UC Students! Come out to arbor tomorrow 10AM – 2PM to make some calls and get Yerba Wasted!
If you are interested in volunteering/tabling for this event, please email lobbycorps@as.ucsb.edu
——————————————————————————————
We are asking state legislators the following:
1. Support the $15 million ongoing funding for basic needs at the UC. (Food and Housing Insecurity)
2. Approve the $5.3 million in State General Fund (Mental Health,
proposed by the Governor for 2019-20) and one-time $4.8 million in State General Funds UC received in lieu of a Student Services Fee increase in 2018-19 permanent.
3. Include funding from the General Fund for the three segments of higher education (UC, CSU, CCC) to fight homelessness and housing insecurity.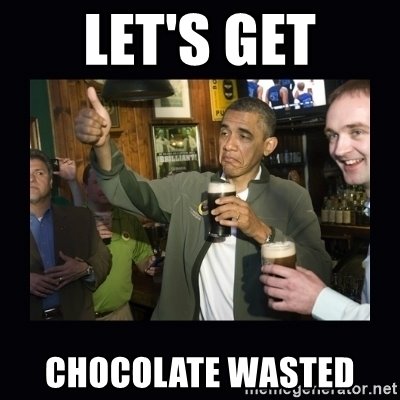 ---
Take Back The Media / Free Grilled Cheese
Wednesday, May 8, 2019 at 6 PM – 7 PM SRB
Join us to discuss how the media portrays sexual assault, eat FREE grilled cheese and get FREE t shirts!
Grilled cheese from "Feel Good"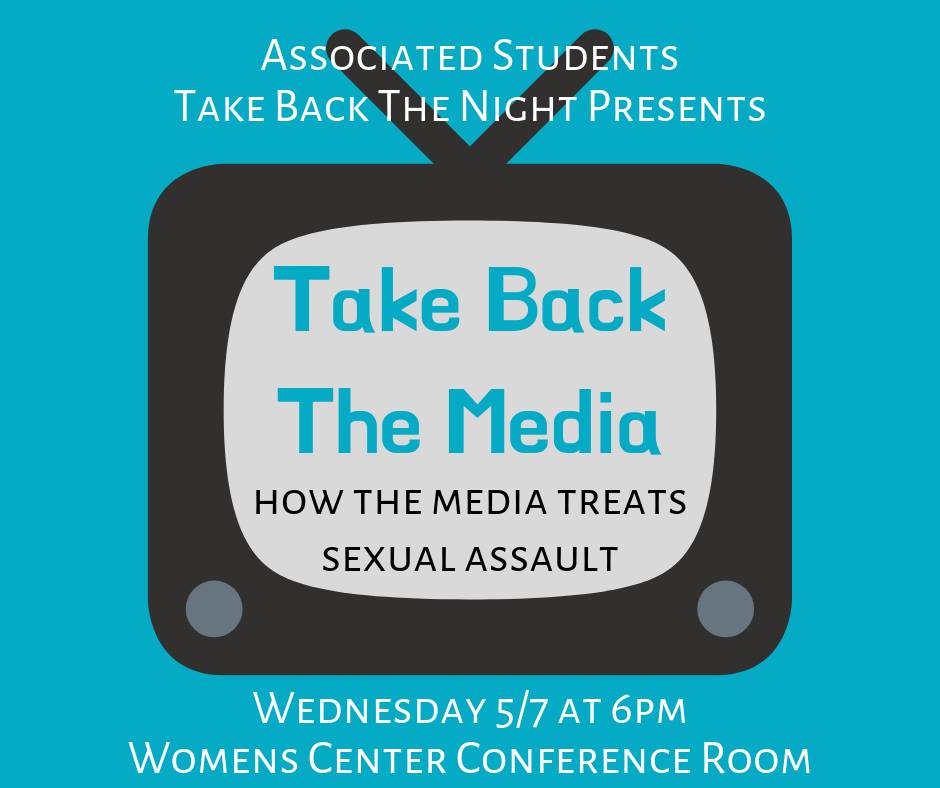 ---
DIY Eye-Pillow Workshop
Wednesday, May 8, 2019 at 4:15 PM – 5:15 PM Carillo Dining Commons
Come and make your own DIY Eye-Pillow this Wednesday, May 8th on the lawn across from Carrillo Dining Commons from 4:15-5:15 pm. Not only will you be able to create your own eye pillow, but this will also be an opportunity to learn more about sleeping techniques as well as mindfulness techniques! All supplies will be provided on first-come-first-serve basis. See you there!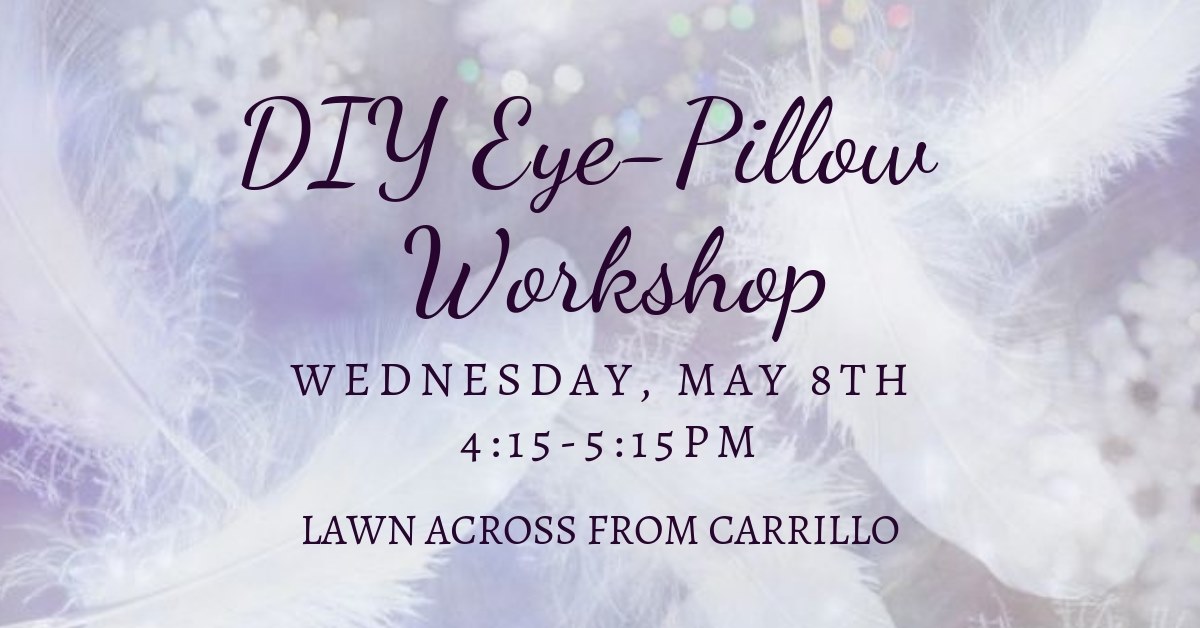 ---
In search of: Chief Marketing Officer in the Creative Media Unit. https://coc.as.ucsb.edu/as-positions/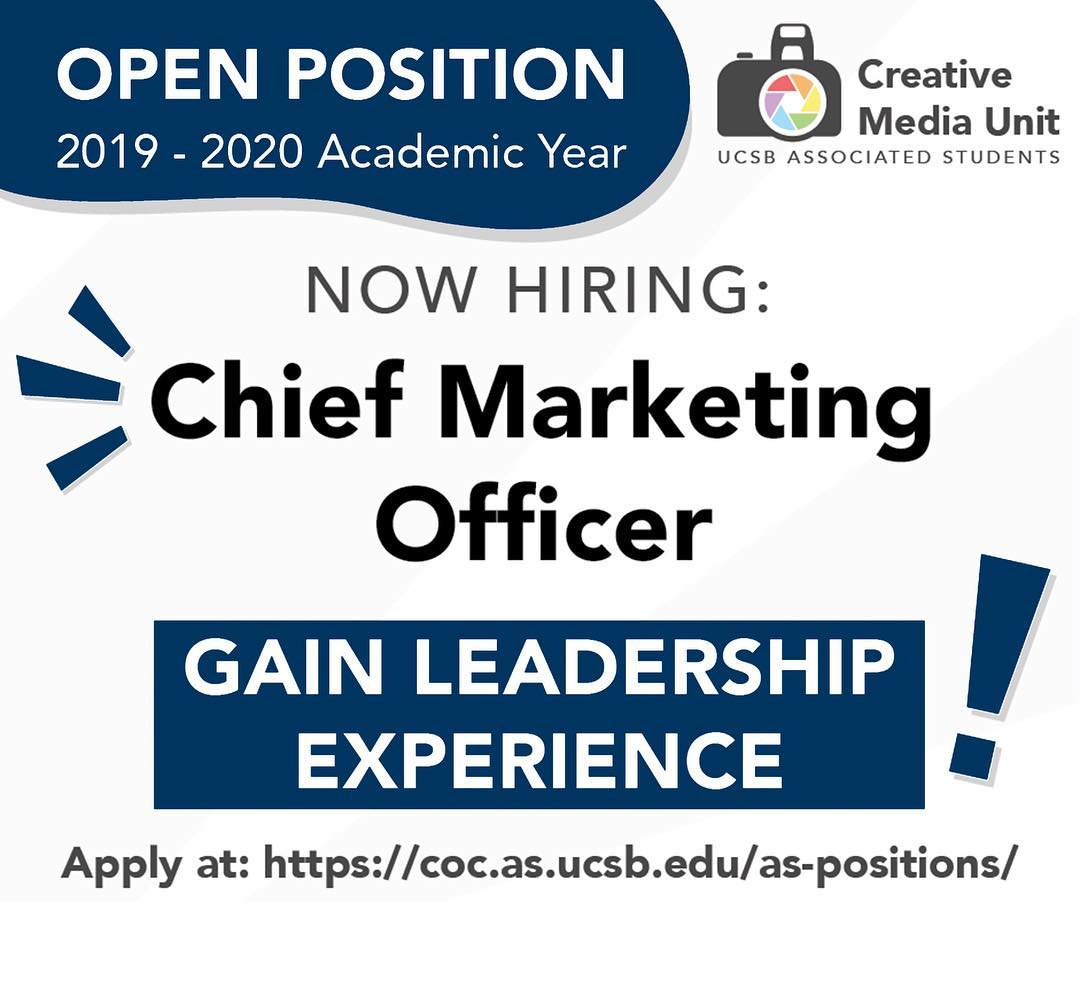 ---
Associated Students Spring Assembly
Saturday 5/11 10am-2:30pm
Loma Pelona Center
Welcome Students, Advisors and Staff!! We hope to see you on Saturday May 11th, 2019 from 10:00am-2:30pm at Loma Pelona for the annual Associated Student's Spring Assembly. This is an opportunity to meet, network and collaborate with others in the association and in shared governance roles. Breakfast, lunch and snacks will be provided. Newly elected and appointed members are welcome, but not required to be in attendance. For current AS members the event IS mandatory as cited in AS Legal Code. Please come as you are.
***NOTICE: Honoraria may be affected if you do not attend and have not communicated your absence prior to the event. Thank you in advance, and we thank you for your work as student leaders!***
*This event is for current and future members of Associated Students*
---
---
KCSB-FM Presents: Oshun, Jaji Preme, & Jupiter Black
Friday 5/10 6pm KCSB courtyard
Oshun (New York)
OSHUN is an Independent Hip-Hop/Soul duo; they are the sonic manifestation of Afrofuturism. Niambi Sala and Thandiwe write about knowing your history, current events, and their experiences of being black women in today's society.
>> music: https://www.youtube.com/watch?v=i9k-irYk-j4
Jaji Preme (Oakland)
Jaji Preme is a rapper from the East Bay. Her lyrics emphasize authenticity, mysticality, and love.
>>music: https://www.youtube.com/watch?v=JbMOaAOnAW0
Jupiter Black (Los Angeles)
Jupiter Black is a rapper also originally from the Bay, who now resides in LA. His current project is titled "The Black Diet" which captures Jupiter's current consciousness on love, society and artistry. Jupiter's mission is to free people from commercial radio and re-introduce music with a purpose.
>>music: https://www.youtube.com/watch?v=ckf9OA0HaQI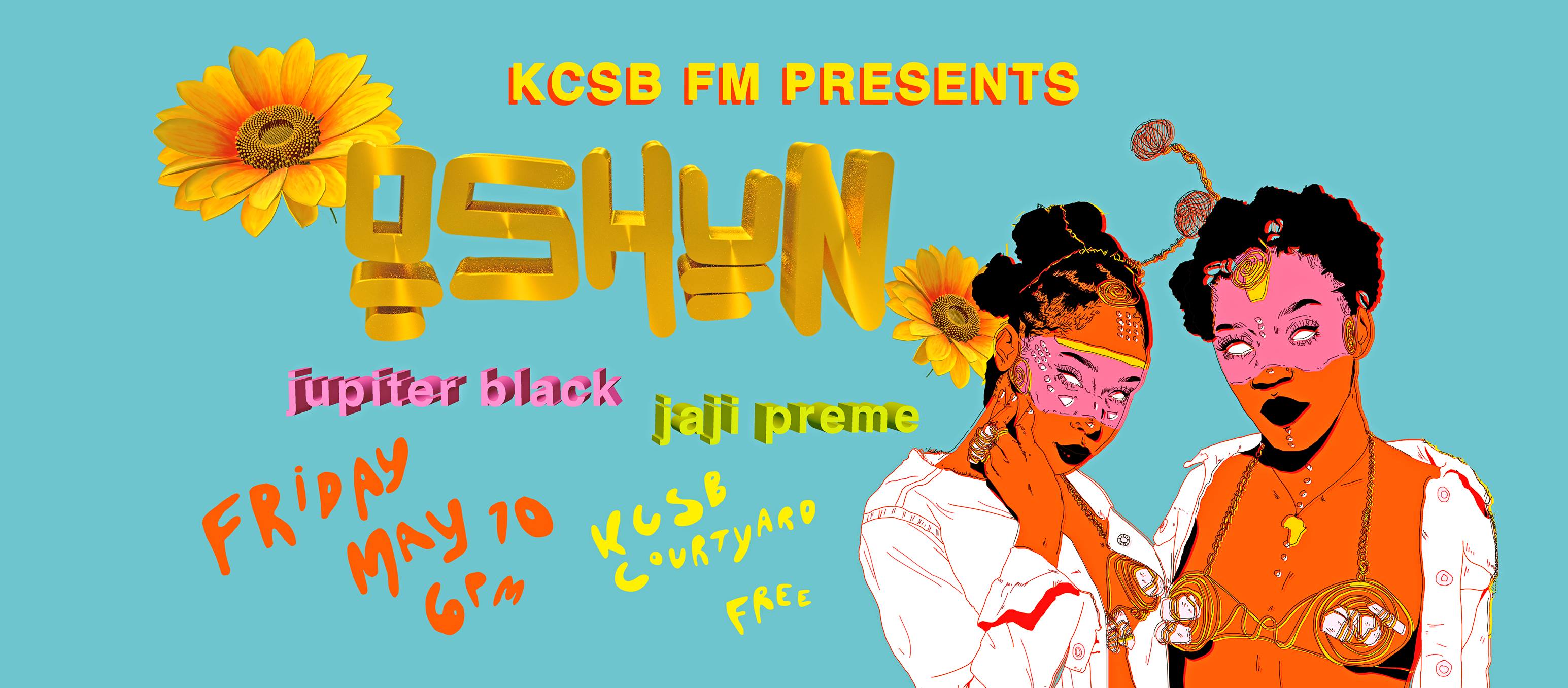 Twitter
Coastal Fund Photo Contest: Show Us What You Sea! Submit your original photographs that are relevant to the UCSB coastline to win cool surprises! Send your captioned photos to coastalfundoutreach@gmail.com! No limit entries! Deadline: May 17th at 11:59 pm.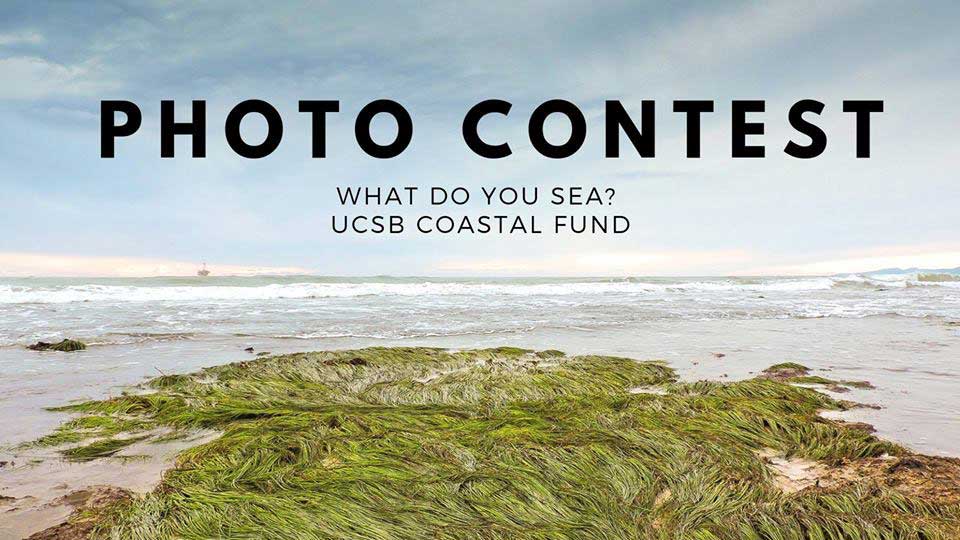 ---
Free Noon Storke Show: Hana Vu. Hosted by
Today 5/8 Join us for an afternoon with free music, Yerba Mates and KIND bars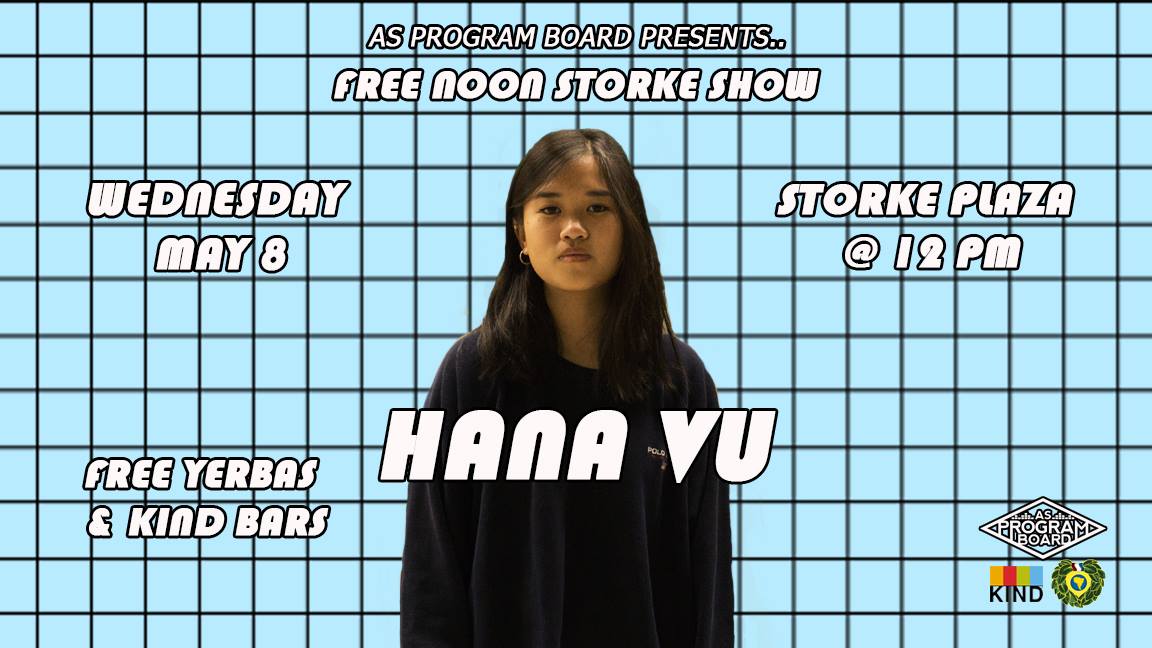 ---
"Photoshop Poster Design" with AS Art Director Chelsea Lyon-Hayden, Today 5/8. 3-4pm, AS Annex, Bldg 434 Rm141H. Students, staff, and faculty welcome. Spread the word and bring friends! More info at:
mediacenter.as.ucsb.edu
.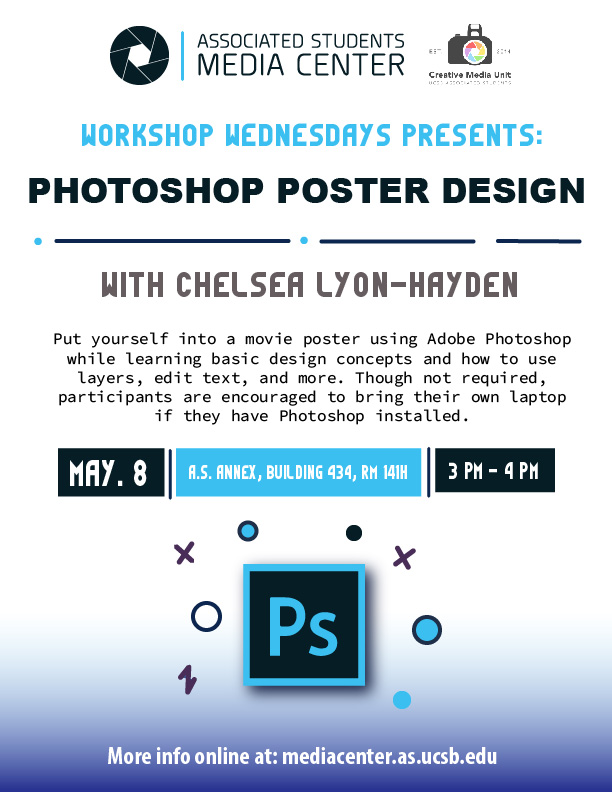 ---
Art Therapy Night Hosted by
Sunday 5/12 7– 9PM San Rafael Hall. Relieve your stress as we wrap up midterms season and join us for art therapy night! Free paint, canvases, and snacks will be provided! This will be our third and final paint therapy night of the year.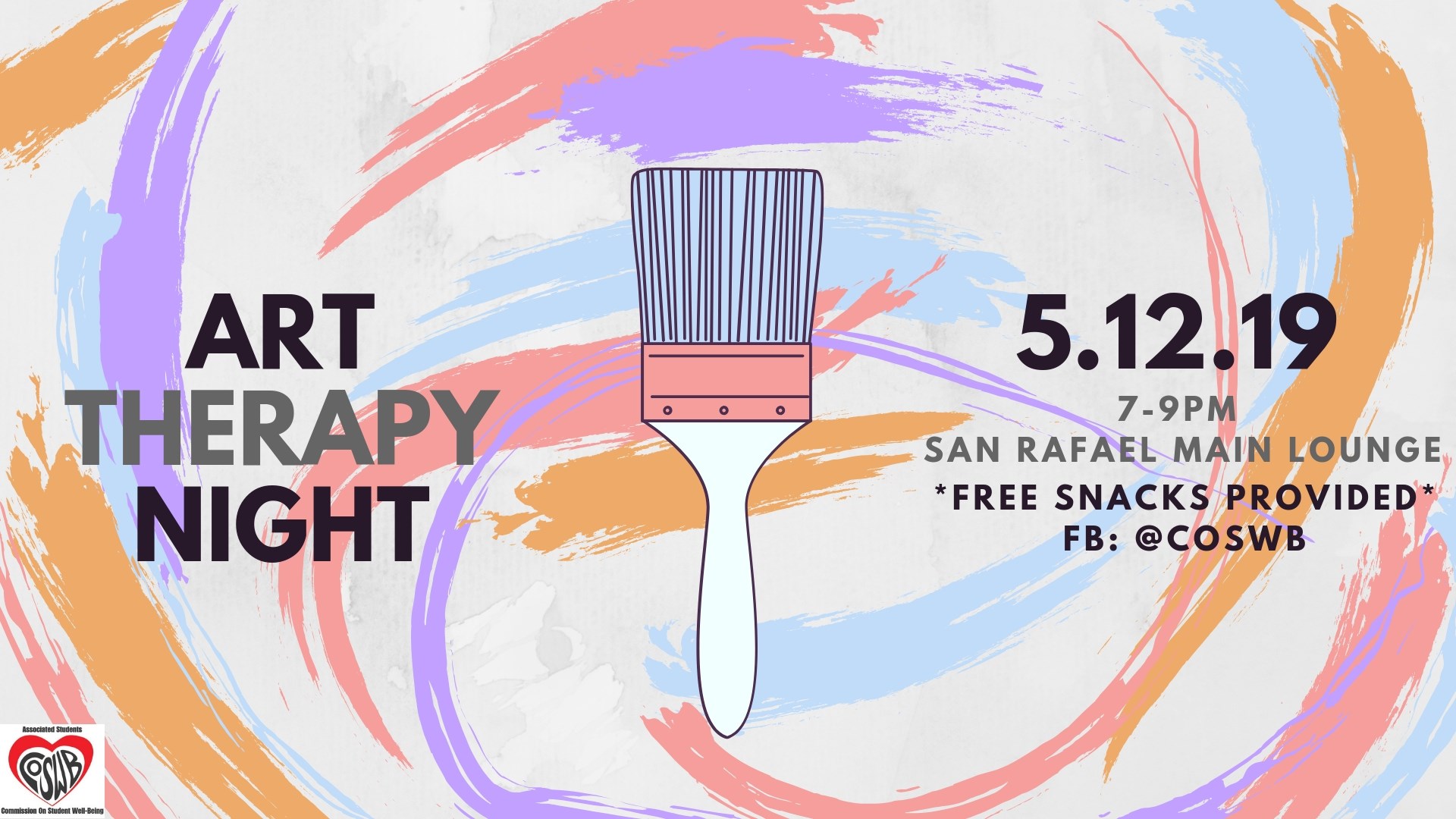 Instagram
---