Facebook
This week on waste sorting: Metal!!! ♻️🥫♻️ All kinds of metal, aluminum, tin, and steel, are infinitely recyclable!
Just give containers a quick rinse and make sure aerosol containers are completely empty.
Recycled metal can be used to make the same products, such as food tins, or can be used in construction to make bridges and cars!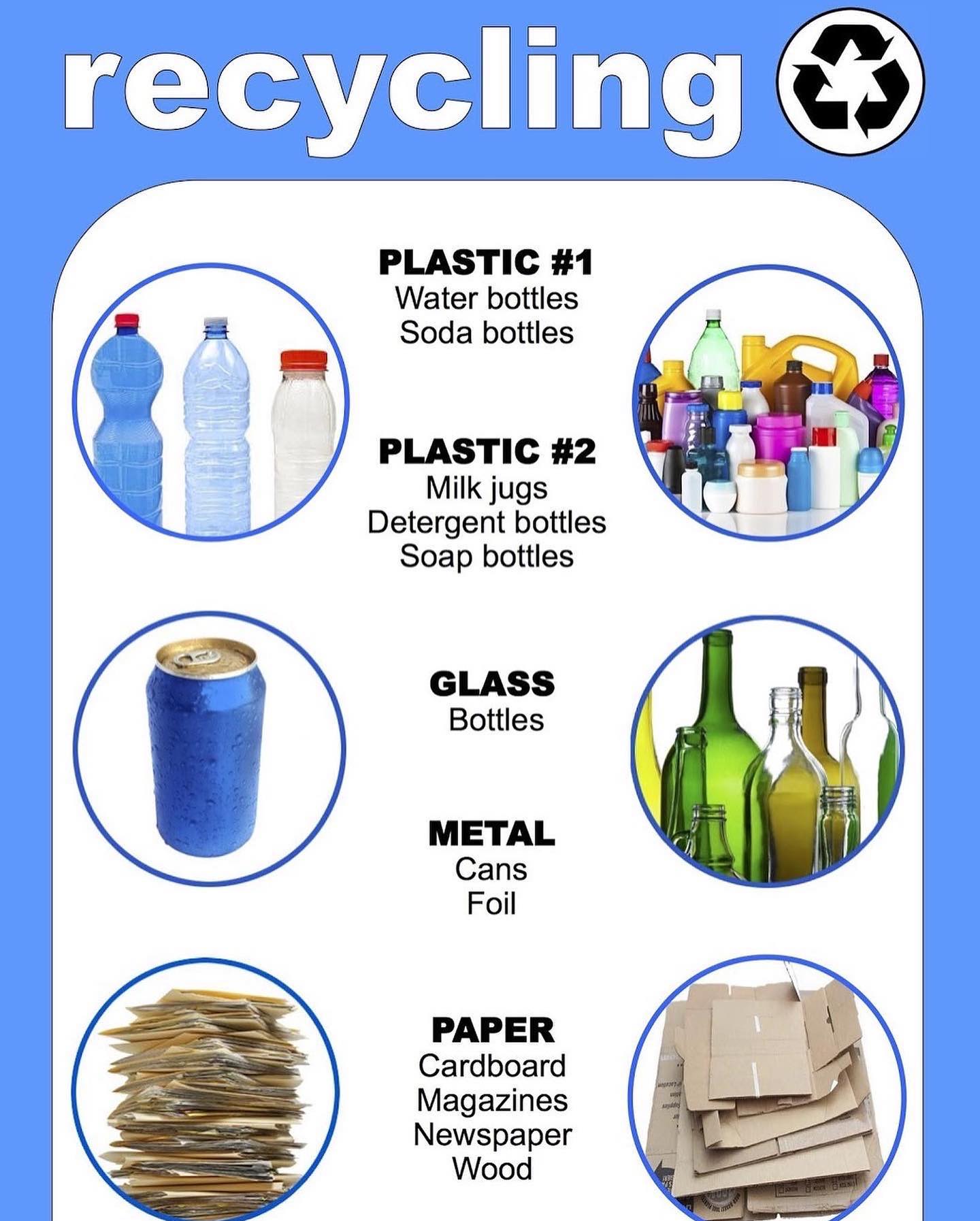 ---
Share the changes you want to see in our campus climate and the dialogue surrounding mental health tonight from 3-6pm at AS Main.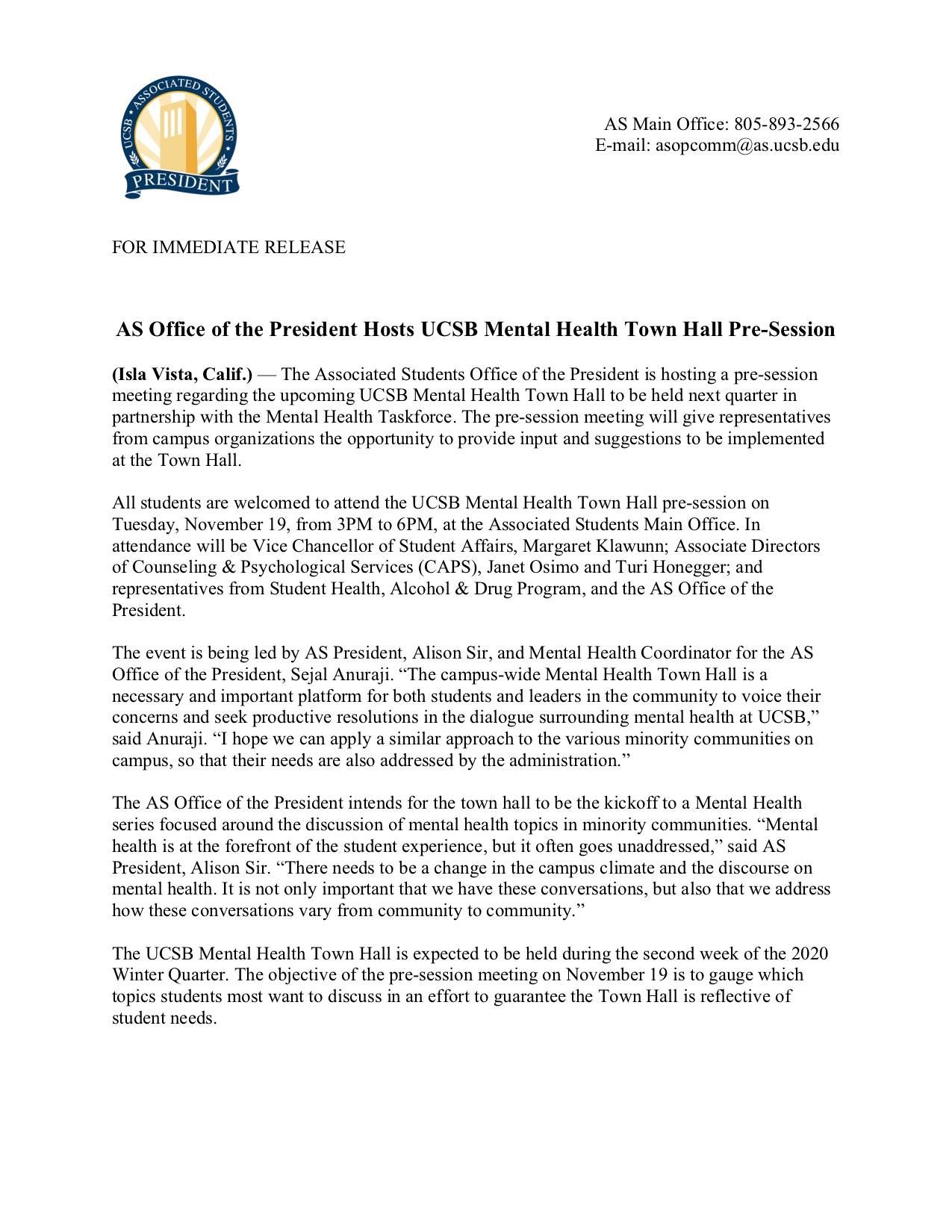 ---
For our final workshop of the quarter it's Photography Fundamentals with Andy Doerr, 11/23. Visual and technical elements of photography, including an introduction to Adobe Lightroom. All workshops meet in the AS Annex, Building 434, Room 141H, right by the Storke Tower bike circle. Students, staff, and faculty welcome. More info at: http://mediacenter.as.ucsb.edu. Spread the word and bring friends!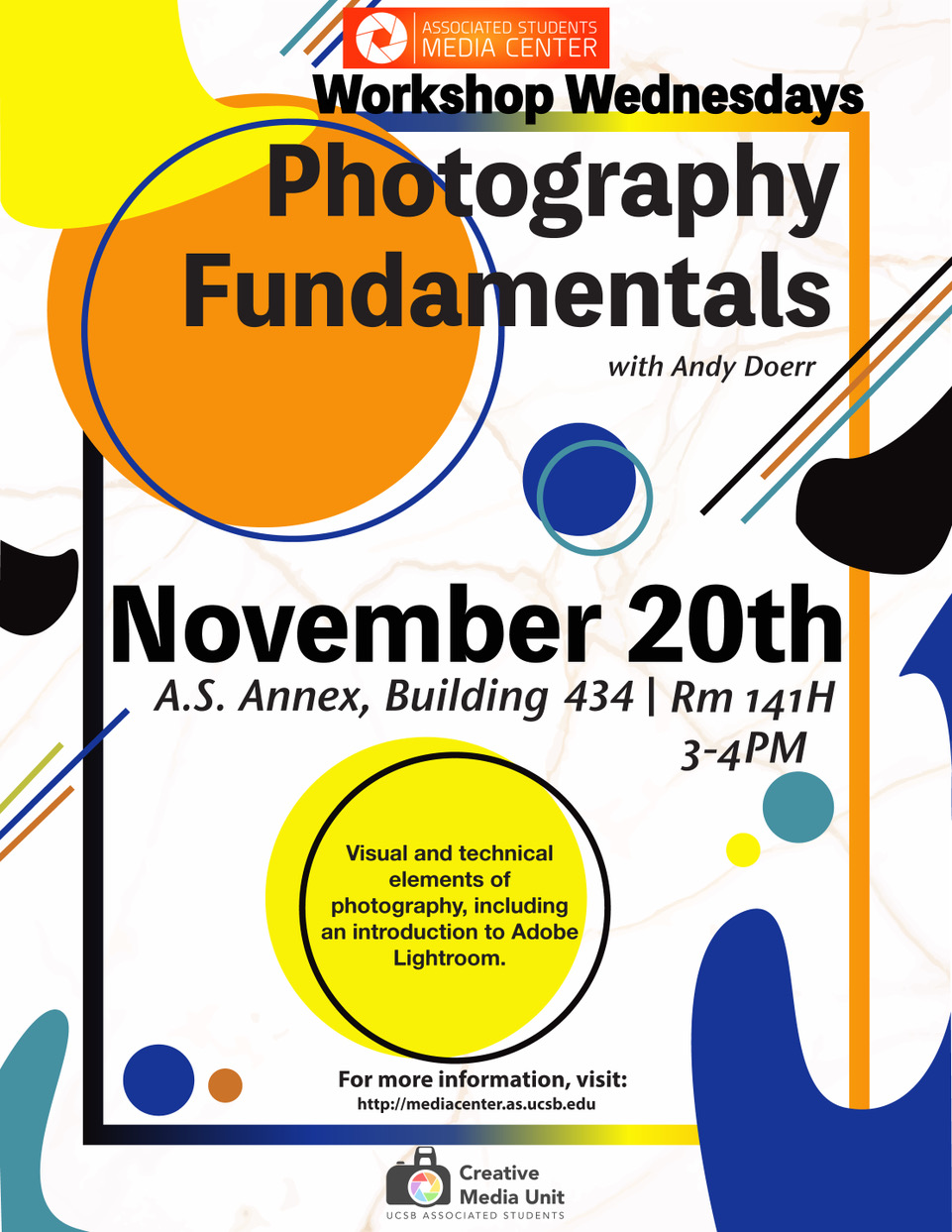 ---
Green Chef
November 23 4-6pm IV Food Co-op
Come one, come all!! Join us Saturday, Nov. 23 4-6PM to celebrate our diverse backgrounds and the joy of food by bringing your favorite traditional, cultural, and/or childhood dish transformed into a plant based meal! We will be having an open discussion about eating for the planet while staying connected to our roots.
Bring your own cutlery and plate to reduce waste!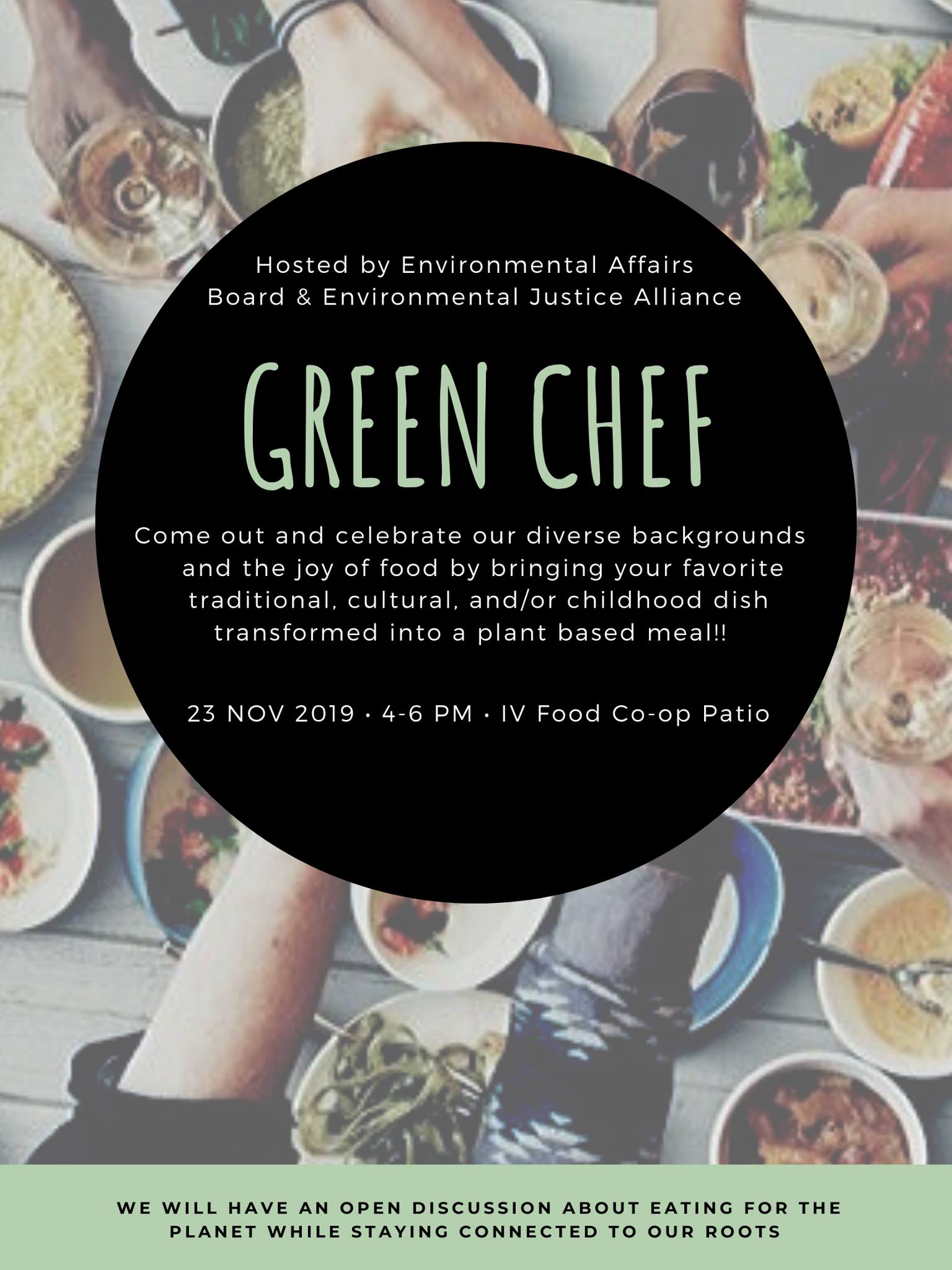 ---
AS Sticker Pack – new stickers released for November! Scoop them up for free at the App Store https://apps.apple.com/us/app/ucsb-as-stickers/id1443674037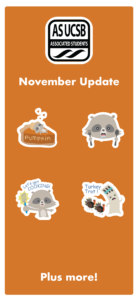 ---
Get to know AS Staff. Once a week, in alpha order, we'll intro you to an AS staff member. This week, meet JudyAnn Dutcher – web developer.
What can she do for students?
-Web design and development for AS groups
-Business Card creation for AS groups
-Teach Adobe Suite and WordPress to AS students
-Promote AS activities through AS social media outlets
What other duties does she have? Print design projects as needed
Where is her desk? AS Annex
When is a good time to drop in? 8AM-noon M-F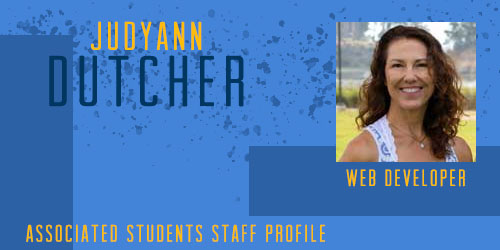 ---
Twitter
"The bike shop should grow as the community of biking grows. We see more and more students come in with bikes every year, but [our current location] is slowly limiting the amount of people we are able to help." Daily Nexus article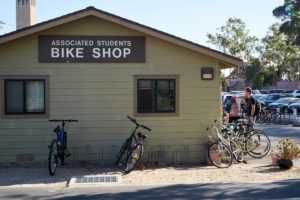 ---
Free show today at noon in Storke Plaza.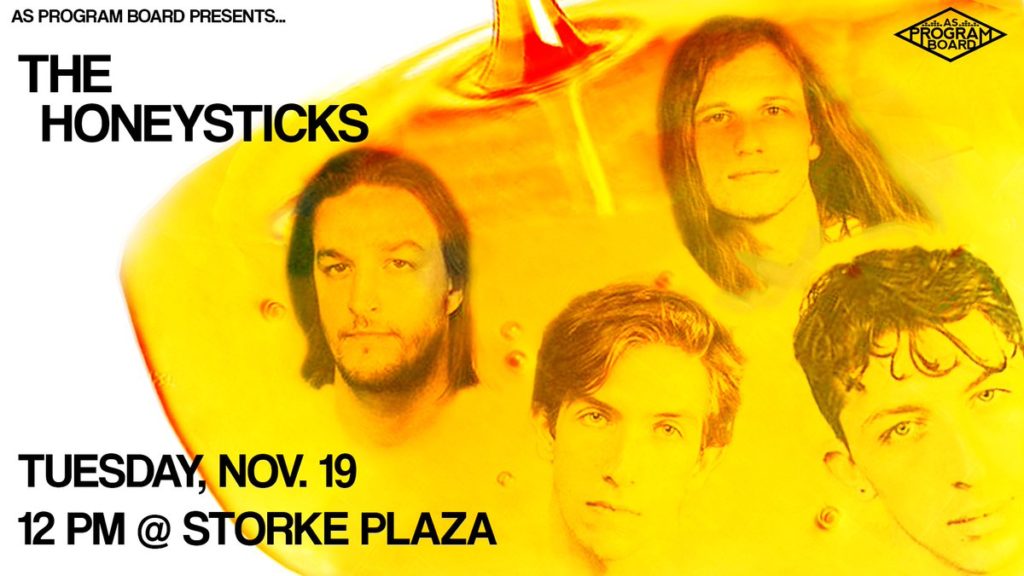 ---
Free Holiday Photos today at the UCEN. Cute sweater? Ugly sweater? Come get your holiday going.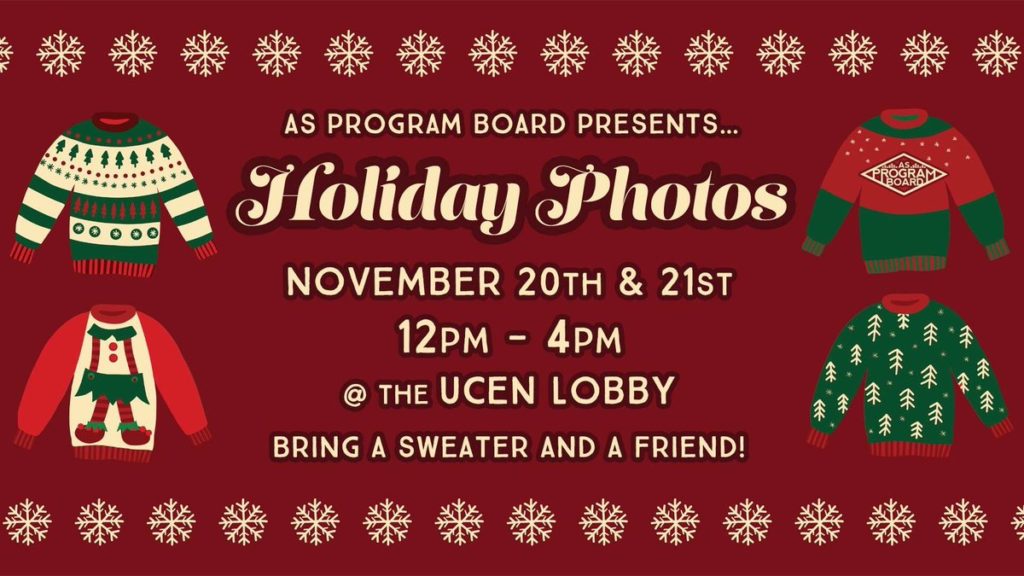 ---
Instagram
View this post on Instagram