Facebook
---
Get to know AS Staff. Once a week, in alpha order, we'll intro you to an AS staff member. This week, meet Marilyn Dukes: Assistant Director of Student Programs, Events and Services
Who does she advise?
-AS Program Board
-Womyn's Commission
-Take Back the Night
-Herstory
-AS Judicial Council
Campus committees:
-UCen Governance Board
-UCen Programming Committee
-UCen Advisory Board
-Major Events
-UCOP Student Liability Workgroup
-Works with OSL on the AS/OSL Leadership Conference
What can she do for students? Program planning, contract information, risk management/insurance information
What other duties does she have?
-Works on contracting for the department and insurance issues for the department.
-Supervises the Program Advisor
-Event planning with registered student organizations as requested
-She is a contact for the AS presence on "Shoreline"
Where is her desk? 1519C–First floor inside the AS Program Board office
When is a good time to drop in? In the mornings–she has a lot of meetings, so e-mailing her in advance is helpful.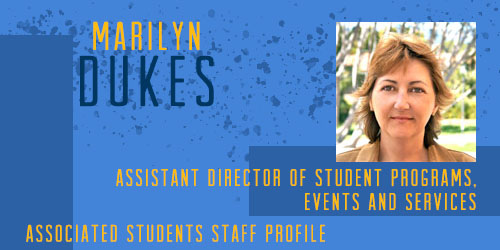 ---
Next in the AS Media Center Workshop Wednesday Series – Video Editing with Jalia Carlton-Carew, 11/13 – Get up and running video editing in Adobe Premier Pro. All workshops meet 3 to 4 p.m. in the AS Annex, Building 434, Room 141H, next to the Storke Tower bike circle. Staff, students, and faculty welcome. More info at: mediacenter.as.ucsb.edu. Spread the word and bring friends!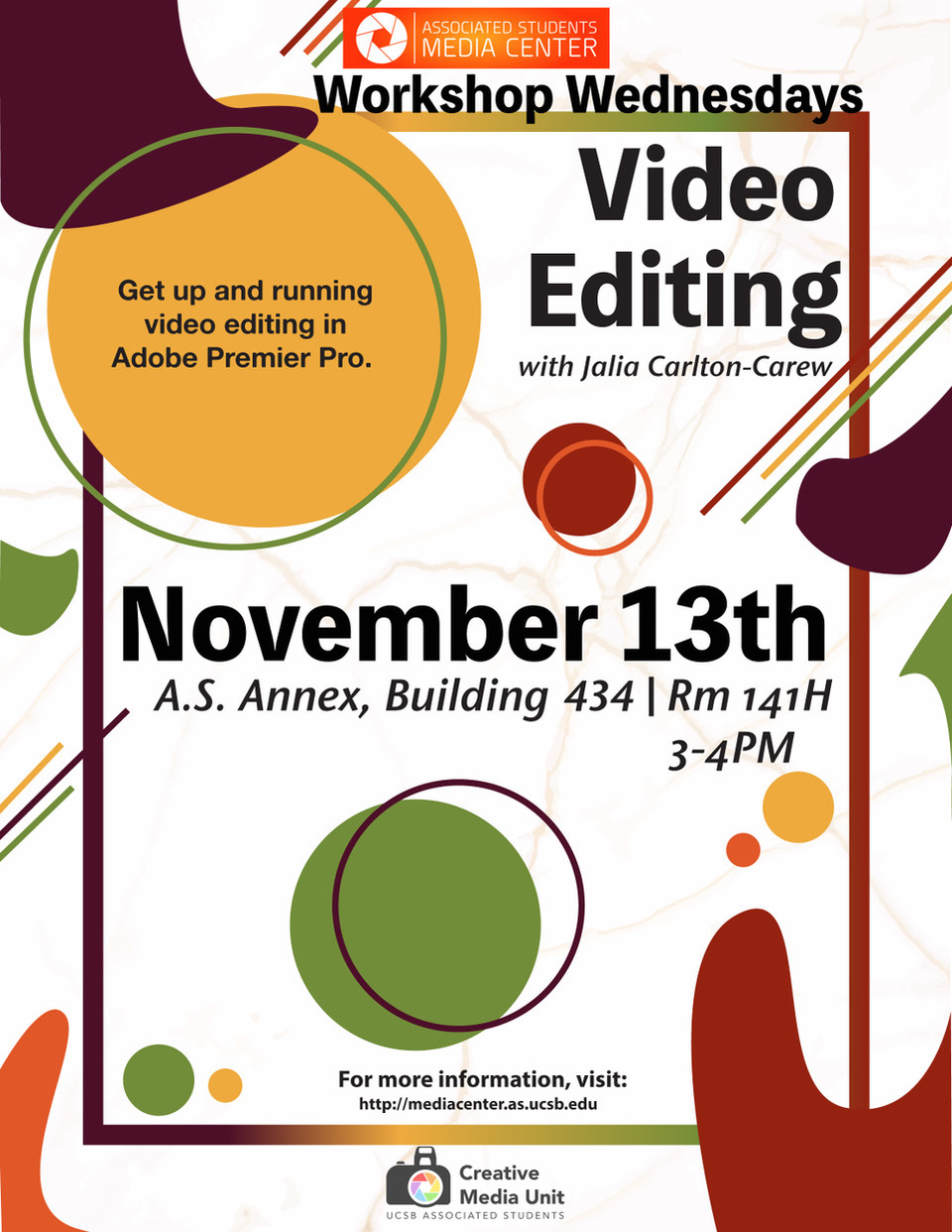 ---
FAQ: Where in the Legal Code does it say…
You can find the current and past legal codes at https://www.as.ucsb.edu/documents/governing-documents. Once you open the pdf, you can search for the phrase or word you want.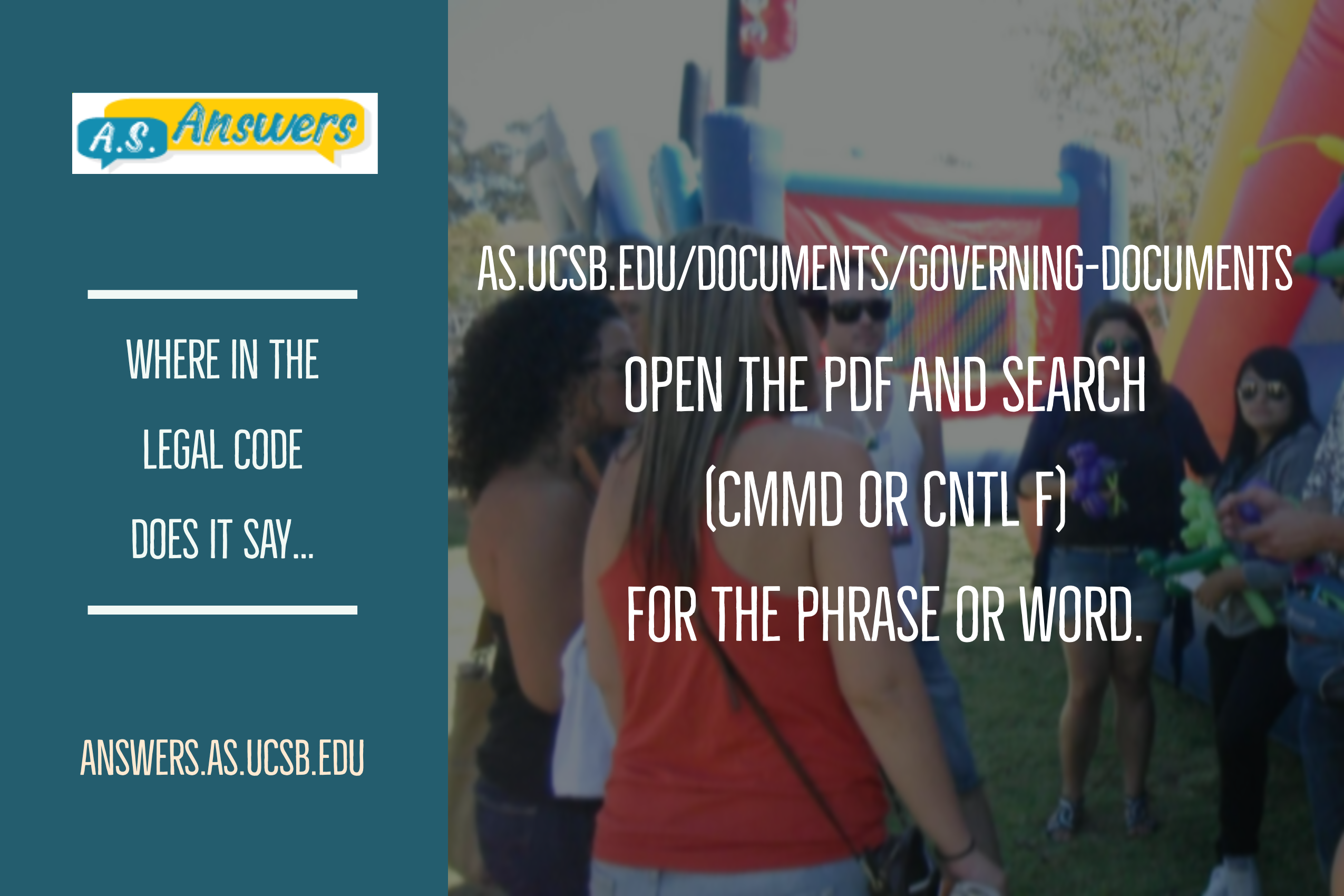 ---
KCSB-FM presents: Eyedress, Satchy and Apollo Soul
Friday 11/15/19 7-10pm Storke Tower
Apollo Soul (Los Angeles)
After recently completing a tour as the supporting band for Bane's World, Apollo Soul returns again toSanta Barbara! Apollo Soul consists of members: Jack Bastian (keyboards), Matt Saunders (guitar), Cole Brossus (bass), and Ellington Peet (drums). The friendship and musical alliance formed in Fall 2014 at UCLA and they continue to investigate the unknown to this day. Apollo Soul's high energy performances of their original material intermixed with improvised solos create an act you definitely don't want to miss.
https://apollosoul.bandcamp.com/
Satchy (Los Angeles)
With his top inspirations being D'Angelo, Frank Ocean, and King Krule, 21 year old CalArts student Satchy makes guitar-oriented indie r&b love songs that can soothe the soul. Backed up with his band of jazz musicians, Satchy puts smooth guitar chords and sprinkles of jazz saxophone over J Dilla rhythms to create his moody, sensual soundscapes.
https://satchelbrown.bandcamp.com/
Eyedress (Manila, Phillipines)
Eyedress is the alias of Filipino artist Idris Vicuña, formerly lead guitarist of Manila based psychedelic indie/noise pop band Bee Eyes. Born in 1990 in the city of Makati, Philippines, Vicuña relocated to the US with his family at the age of 6. He was raised in Phoenix, Arizona before moving to San Clemente, California at the age of 13, where he started playing bass in a Crass-influenced crust-punk band.In 2005, Vicuña moved back to Manila where he formed Bee Eyes with friends Julius Valledor and Diego Abad. Valledor taught Vicuña the art of sampling and making loops. During downtime from the band Vicuña pursued his own project, which would eventually become Eyedress.
https://eyedress.bandcamp.com/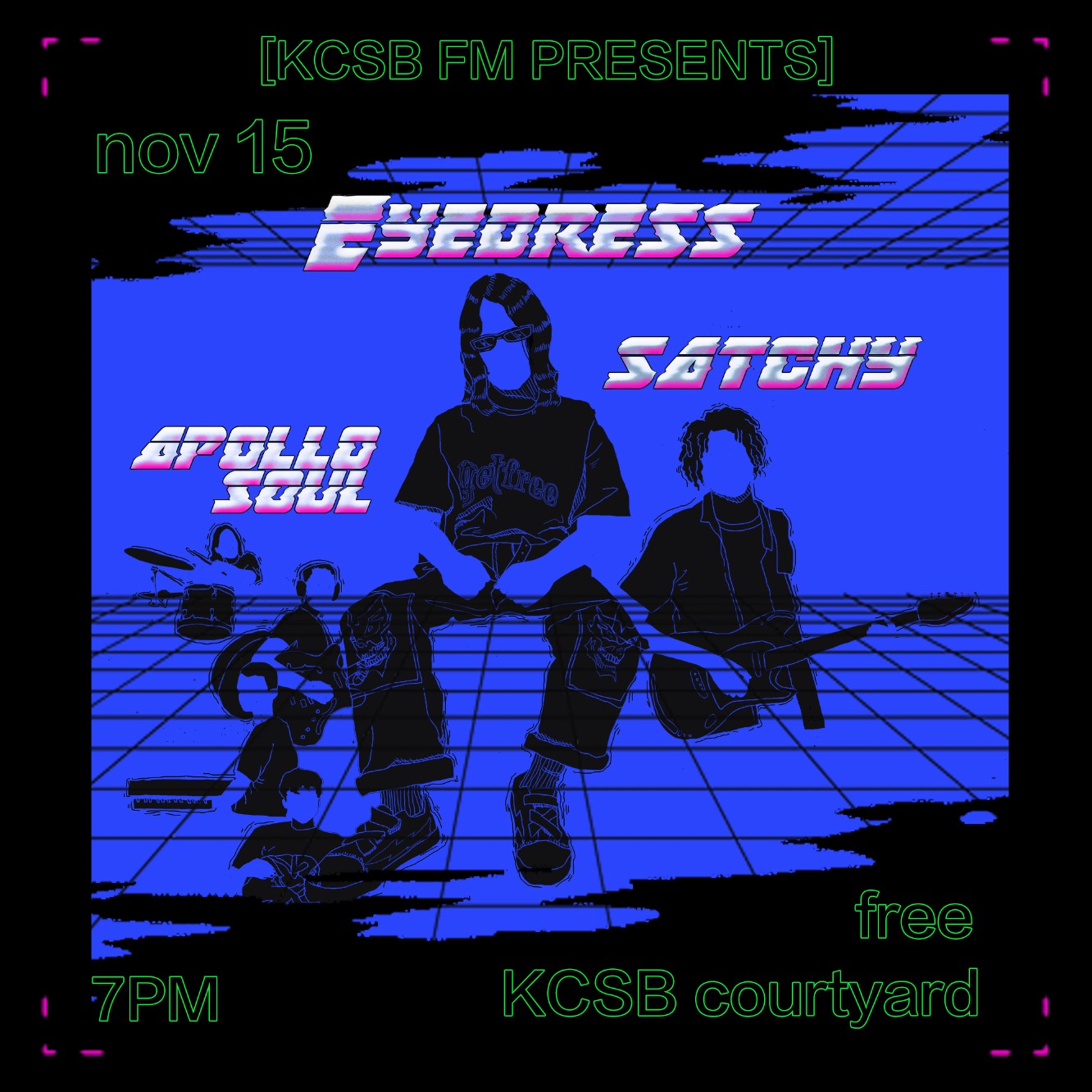 ---
Backyard Boogie
11/16/19 2-6pm 889 Camino del Sur, Goleta
This year your EVPLA Office has collaborated with A.S. Program Board* to bring you Isla Vista's very first Backyard Boogie! 🎉🤪
This event will take place Saturday Nov. 16th at Estero Park between 2-6 pm
We will be having local music & dance groups perform (including: Mariachi las olas de SB, and UCSB's Black Reign). As well as host various resources to table (such as: CalFresh, Student Health's Alcohol&Drug Program, etc.) where representatives from their organizations will be available to answers any questions you have.
SOOOOO make sure to come out, play some fun games, enjoy good music, and feast on some FREE food! 👀🌮 this place is your backyard,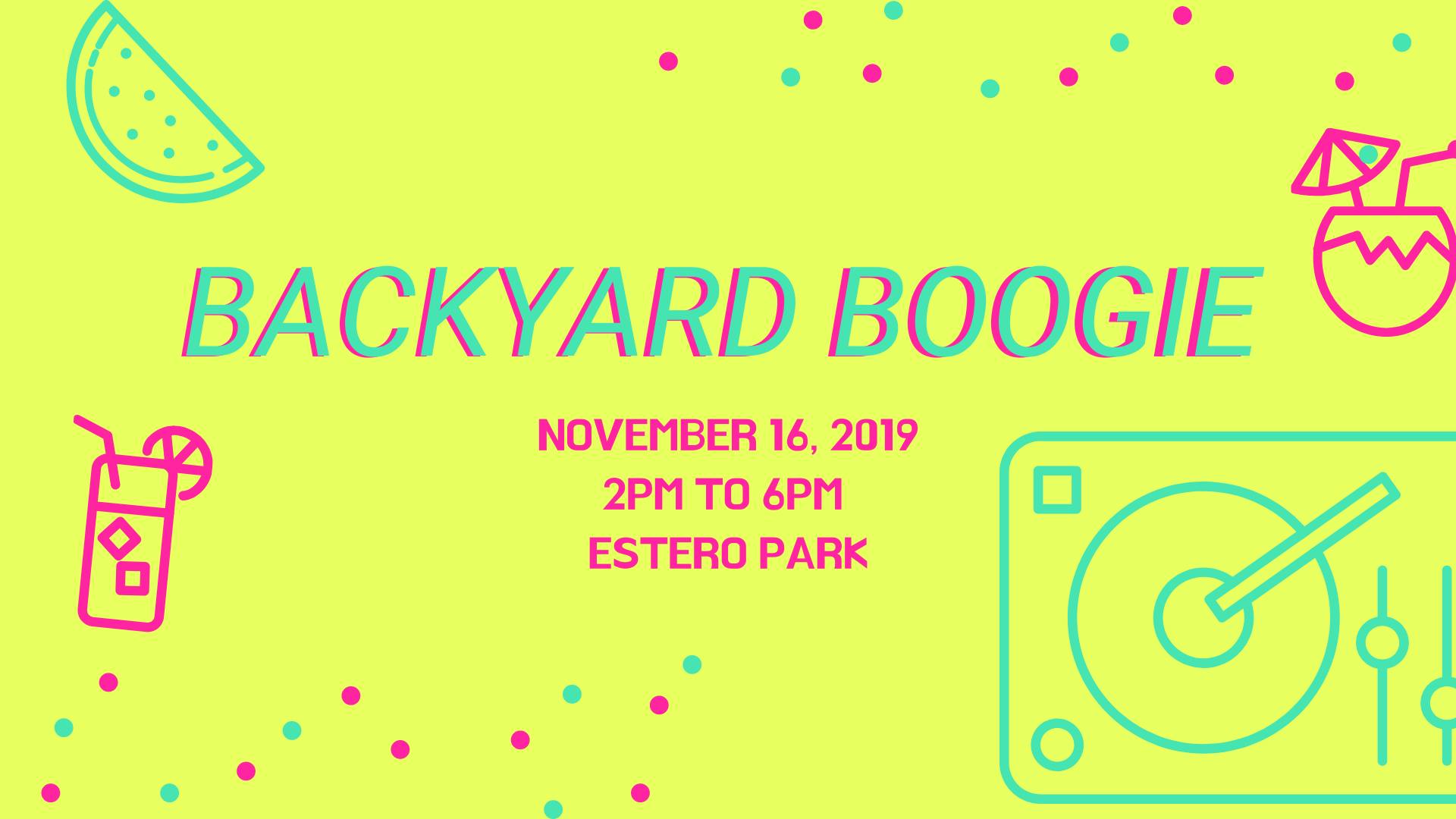 ---
Twitter
come out to a free screening of 'blinded by the light' in iv theater today! showings at 7pm & 10pm and it's free! bring your access card, your friends, and some snacks and come watch an awesome free film…. did we mention it's free?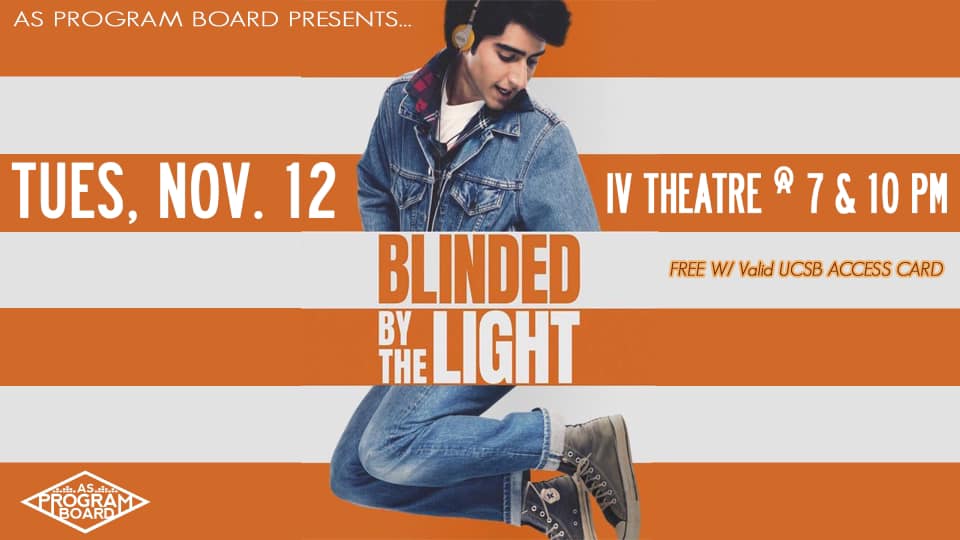 ---
Meet AS Program Board Today at 6 PM – 8 PM, Corwin Pavillion. Come learn about what we do and how YOU can get involved and put more input into what we do. Food will be provided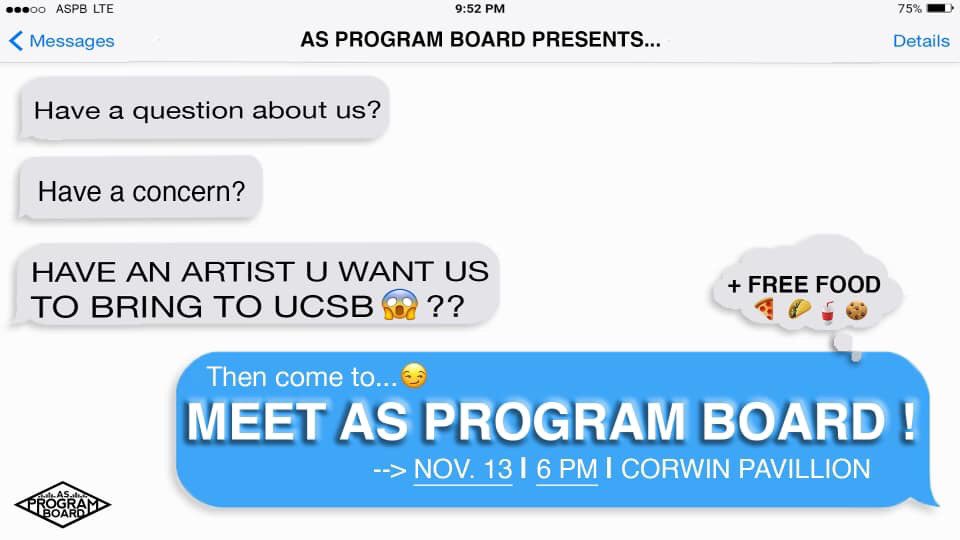 ---