Facebook
In the past, we sponsored student-led engineering projects serving developing countries, nature programs offering outdoor field trips to underserved children, and more. This is an amazing leadership opportunity to develop professional and interpersonal skills. If you are interested in joining our board, please email us at communityvolunteerfoundation@gmail.com.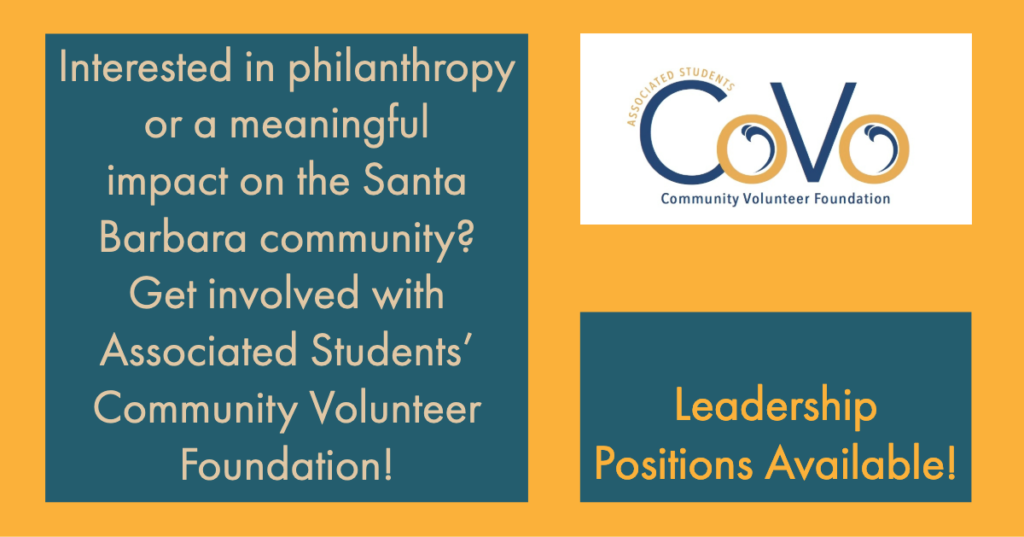 ---
Reminder: We have our CAB study session today! Hope to see yalls there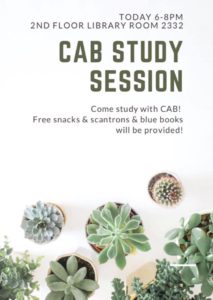 ---
---
Next in the AS Media Center Workshop Wednesday series "Writing for TV and Film" with Sean Lieberman, 11/6: Ideation, outlining, character creation, formatting, and essential tips. A quick guide through the process of creating scripts for screens big and small. All workshops meet 3 to 4 p.m. in the AS Annex, Building 434, Room 141H next to the Storke Tower bike circle. Staff, students, and faculty welcome. Spread the word and bring friends!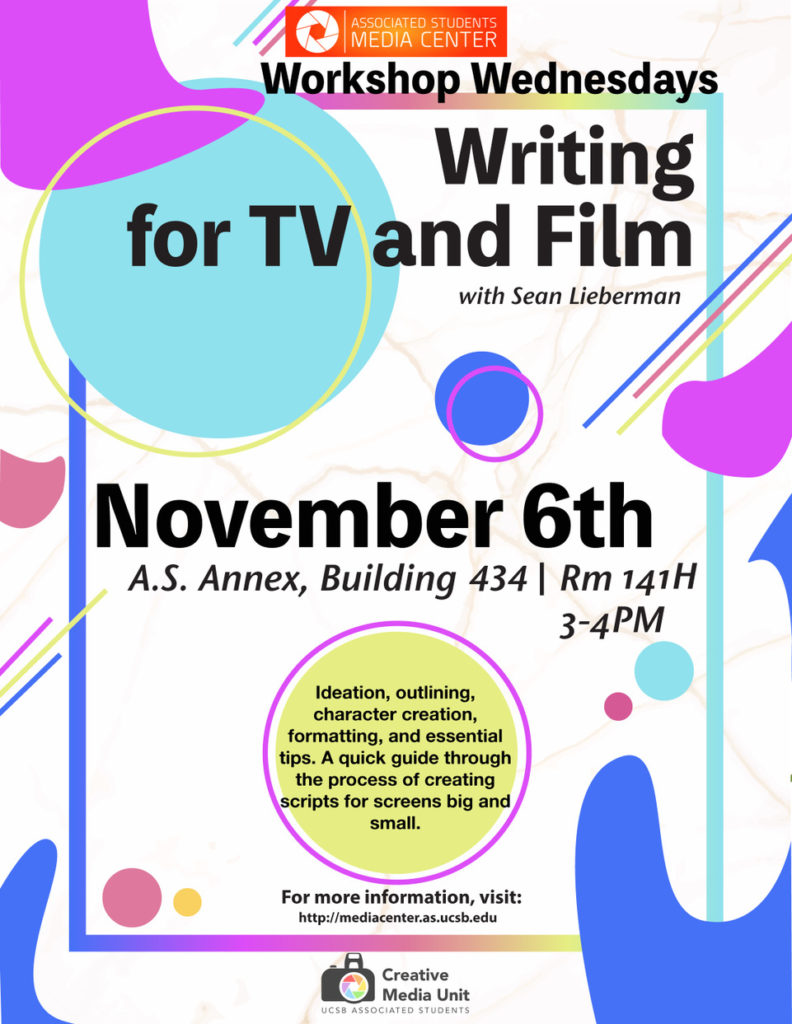 ---
Hello Gauchos!
Would y'all like to win a $320 grant? Then make sure to sign up this Friday (November 1st) at 9:00pm on our website for a spot in a workshop. Space is limited!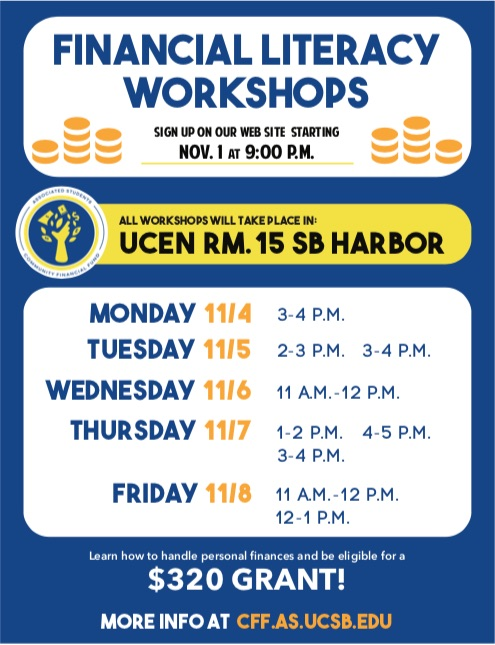 ---
FAQ:
I lost my keys (or other belongings) at a concert I attended at the HUB. Is there a lost and found?
AS Program Board has a lost and found for things they find at all events they put on (concerts, Free Film Tuesdays, etc). You can go into there office and check if your belongings are there. There office is on the first floor of the AS building, down the hall from the Main Office.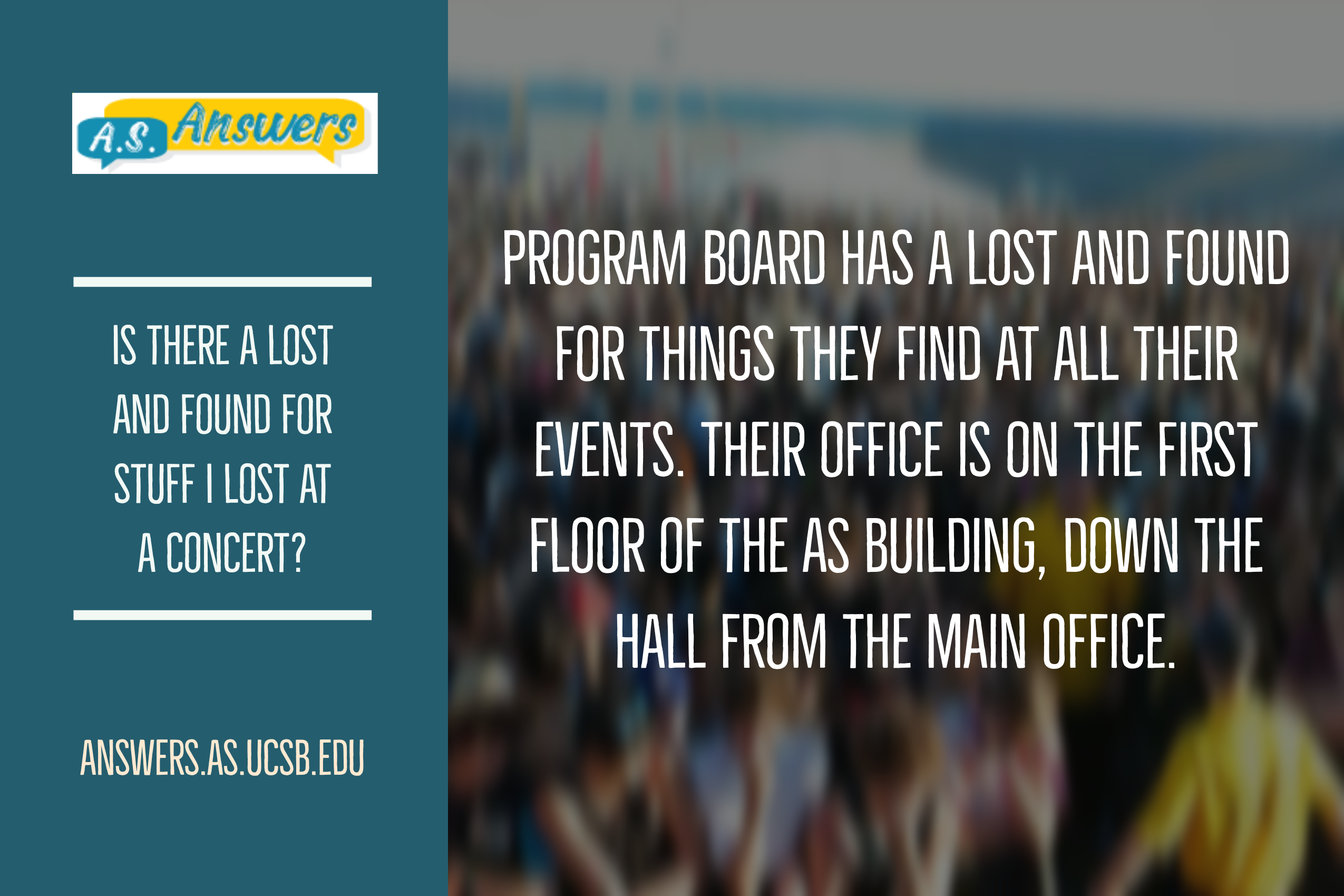 ---
The last day to apply for Minor Grant Funding ($1,000 or less) is slowly approaching. So make sure to get those apps in by November 15, 2019!
If you are thinking of applying, feel free to visit our website to learn more about CF's funding process: https://coastalfund.as.ucsb.edu/funding-guidelines/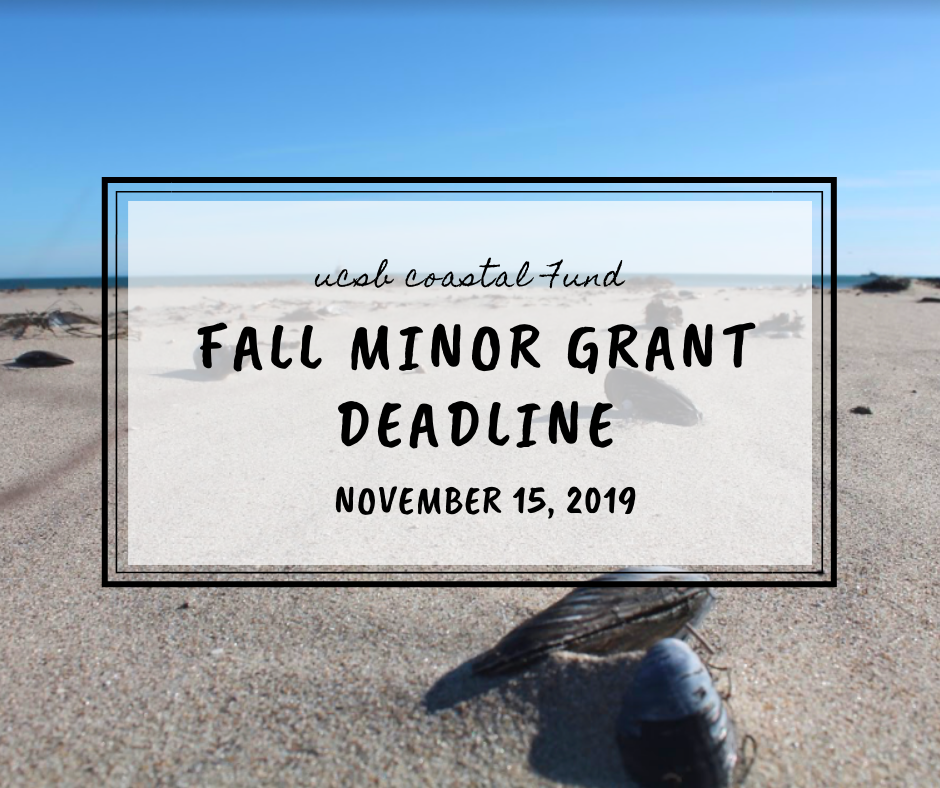 ---
Twitter
THIS JUST IN
guapdad 4000 will be joining earthgang in the hub this thursday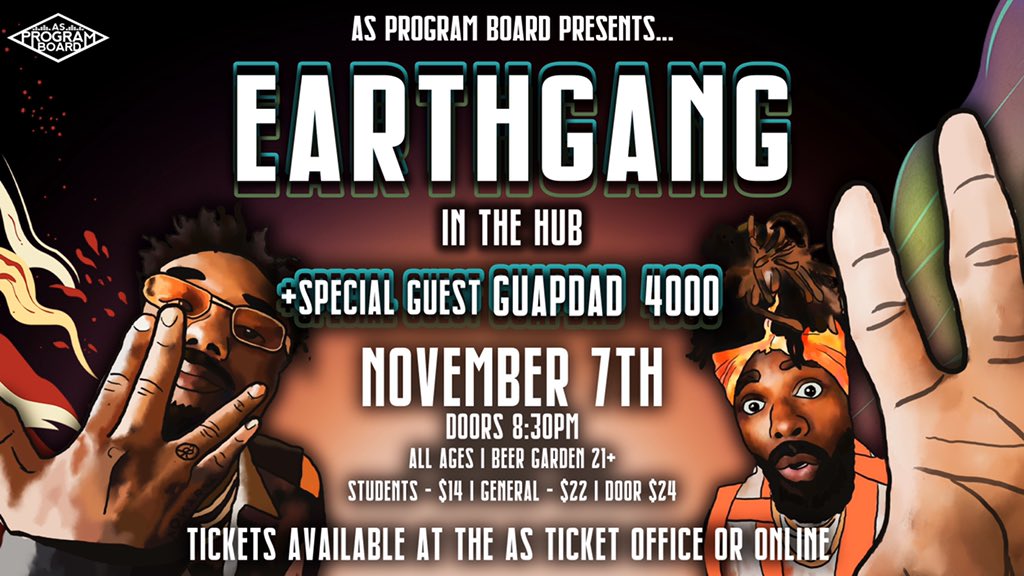 ---
come catch a vibe (& a free yerb) w/ us and misty mtn today at noon!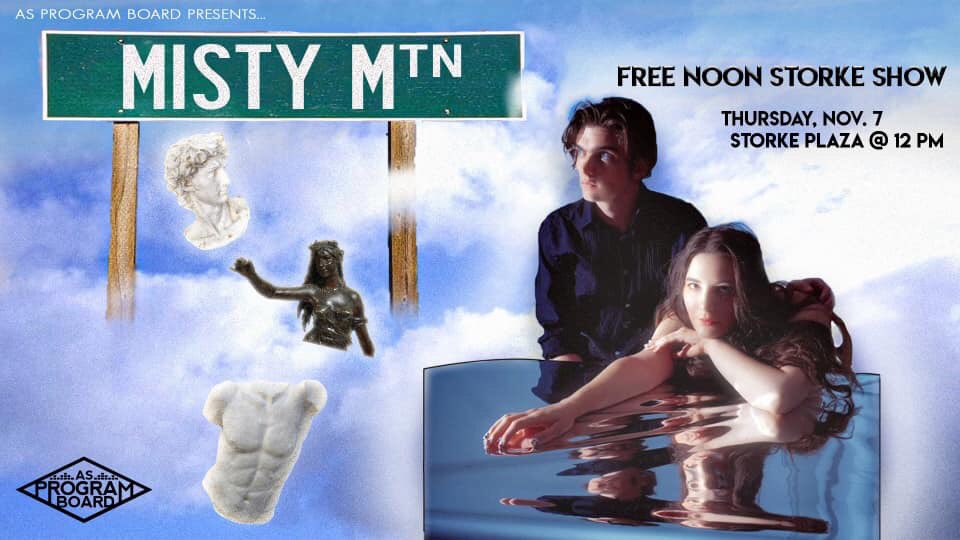 ---