Facebook
WEDNESDAY & THURSDAY: Leading up to Chris Crass's lecture this Thursday at IV Theater, there will be workshops for both students and faculty/staff/TAs around courage, liberation, and resilient activism.
Can't make it to Thursday's lecture? We'll be live streaming it here on our Facebook page!
---
Social justice workshops TODAY, NOV. 1:
FOR STUDENTS:
"Anti-Racism For Multicultural Democracy & Inclusion" with Chris Crass
3:00-4:30pm, Girvetz 1116
FOR FACULTY, STAFF, TA'S:
"Embodied Leadership: Moving from Burnout Culture to a Campus of Justice and Care" with Jardana Peacock
3:00-4:30pm, Girvetz 1108
---
*Workshop for student activists*
TODAY, NOV. 2
"Resilient Activism: How To Show Up Without Burning Out" with Jardana Peacock
2:30-4:00pm, Phelps 1160
The instinct to sacrifice body, self, mental and physical health in the course of building real change is a result of how structural oppression sits in the body. As a change maker, you have a responsibility to your psyche, spirit and body. Your whole self must be cared for, not sidelined until "after the work is done". What will it take to make meaningful social change for the long haul? This workshop sits at the intersection of social justice and healing. It will serve a diverse group of organizers, activists, healers, wellness practitioners, and newer activists ready to dive into the work of inner and outer change.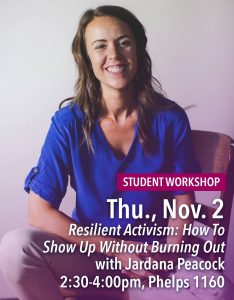 ---
Join the UCSB MultiCultural Center and UCSB Student Affairs next Wednesday, Nov 8 at 6pm for a Resilient Love community discussion.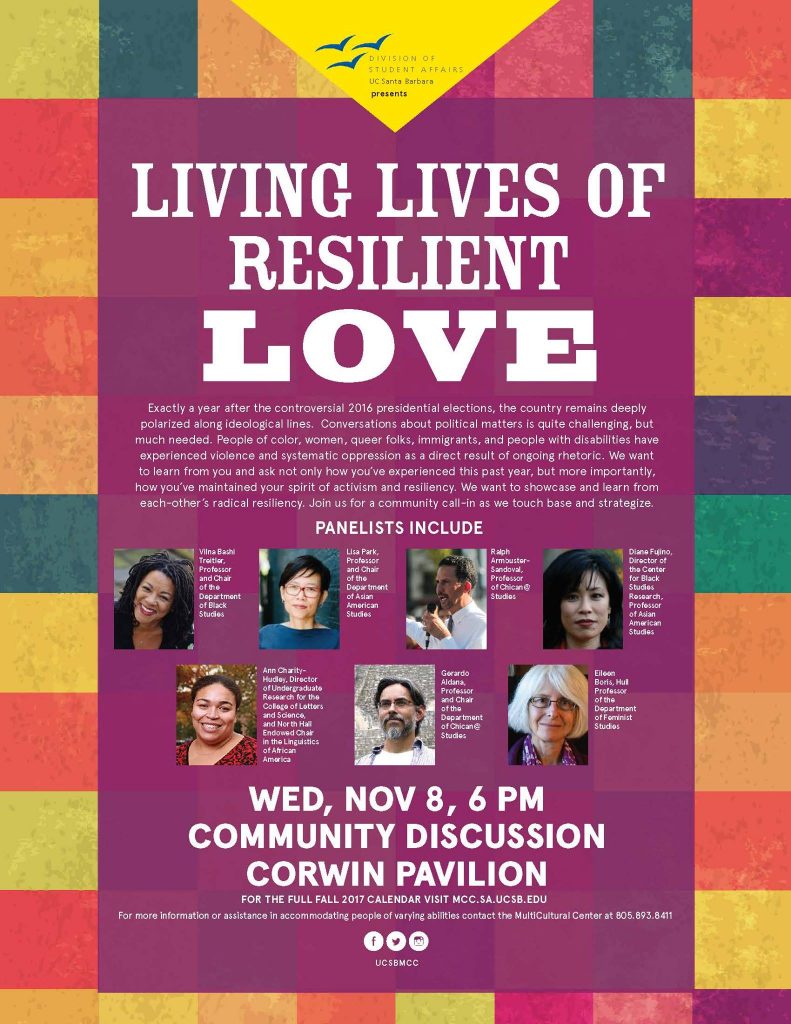 ---
Twitter
all postings the same as Facebook
---
Linked In
We are pleased to announce that Phil Pinedo has accepted the position of Publications Coordinator. He will begin working with AS on November 8. He has a long term background as a reprographics mangers at Cal Poly, Cuesta College and Allan Hancock college. Phil brings a wealth of knowledge and we are looking forward to working with him. Phil will be located in the Pubs office and his phone will be 4471.
---
Instagram

Google+