Facebook
AS Community Financial Fund Workshops start today and end 10/27! RSVP and Attend 1 workshop to be eligible for the grant. https://cff.as.ucsb.edu/workshops/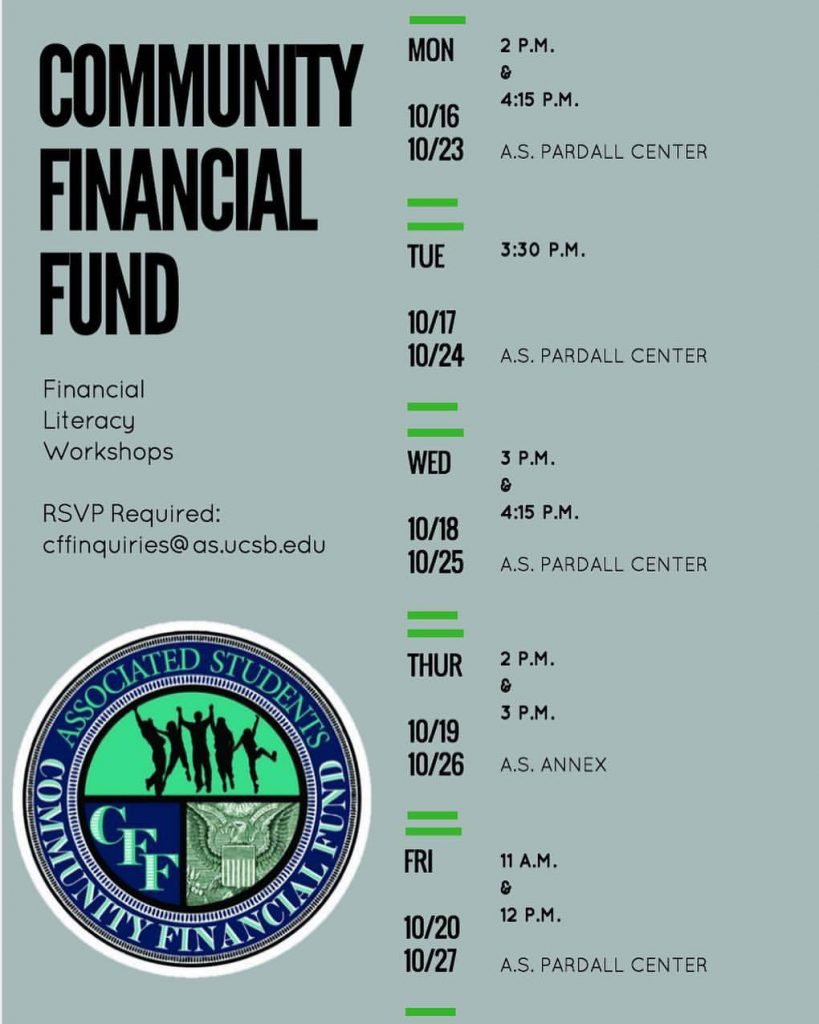 ---
Hey Gauchos! Do you care about the planet and want to make a difference? If so, you just might have what it takes to be a part of AS Recycling! We're looking for dedicated, motivated students to join our team. If you are interested in becoming a Recycling Route Rider, click the link below to find out more information!
https://recycling.as.ucsb.edu/…/empl…/recycling-route-rider/
---
OCT18: Tenant's Rights Workshop (& free food!) @ IVTU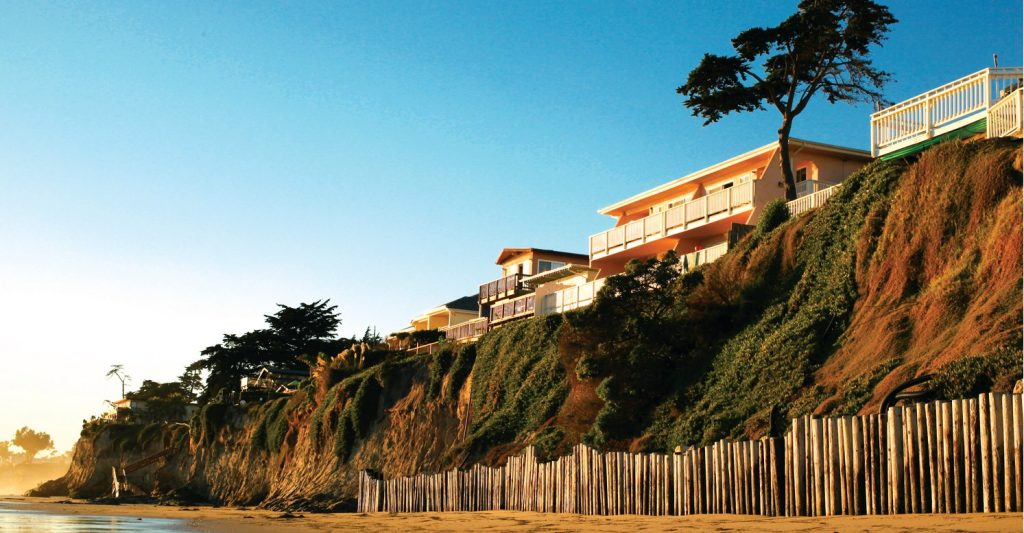 ---
Missed this Wednesday's workshop? No worries, there are plenty more! Join the Creative Media Unit for some fun and helpful workshops related to PR, marketing, photography, and videography!
📸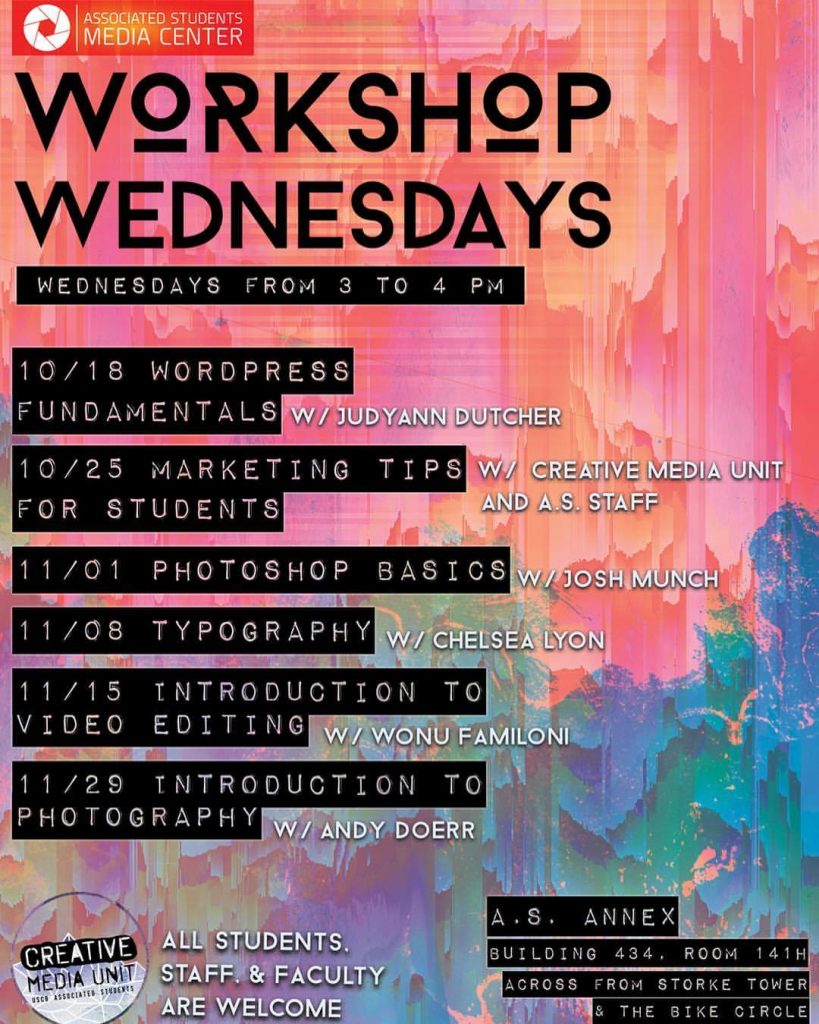 ---
NOV1 Bike Committee General Meetings @Nati Conference Room on the Second Floor of the MultiCultural Center

---
Delirium Sat 8:30 PM · The Thunderdome
---
ATTENTION A.S. OUTREACH OFFICERS: Creative Media Unit presents a marketing workshop for A.S. entities looking to boost awareness, network with each other, and find solutions to outreach challenges. Representatives from each A.S. entity are highly encouraged to come—PR/marketing/outreach/social media chairs if applicable.
We got such positive feedback from last year's workshop and we hope you can attend!
***TWO opportunities to join the conversation***
Wednesday Oct. 25, 3-4pm
OR Thursday Oct. 26, 5-6pm
---
AS Media Center's Workshop Wednesday's start this week! Check the attached flyer for details
(see above flyer)
Instagram

Linked In
Job Opening: Business Services Specialist Serves as a general assistant for all of the Business Services in Associated Students. Responsible for cross training among all businesses in order to provide support in the absence of staff members in each area. Supervises the A.S Cashiers Manager. Implements student learning curriculum as developed by the Assistant Director of Business Services. Requires understanding of cash handling and cash equivalents. Understanding of management of complex ticketing systems and calculate revenue and expenditure to create the most cost effective systems. Ability to communicate effectively both orally and in writing with a variety of upper level campus officials as well as the public. Understands the fundamentals of excellent customer service. Knowledge of philanthropic practices and financial aid and scholarships.
Job opening: Legislative Liaison Serves as expert informational resource for students on the A. S. Legal Code. Updates Associated Student Legal Code based on legislation passed at weekly meetings, maintains the historical records of changes and provides research and information on past policies and procedures. Serves as advisor for Internal Affairs Committee, External Affairs Committee and the Committee on Committees. Background in political science, public policy, or law preferred. Experience in research and analysis. Excellent communication skills. Skill in interpreting and applying policies and procedures. Ability to write detailed reports with concise and accurate information. Understanding of long term ramifications of policy. Ability to review data and create meaningful conclusions. Excellent judgment and sensitivity required in working with students of various backgrounds in a highly political and sometimes contentious environment. Knowledge of student development theories and practice; counseling and crisis intervention, conflict mediation, and assessment measurement and design. Ability to research and educate students and staff respecting applicable state and federal laws. Graduate Student preferred.
Google+