Facebook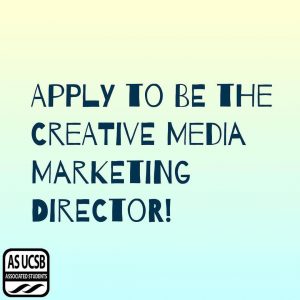 Interested in gaining marketing experience and getting involved on campus? Well we have the job for you! Creative Media Unit is looking for a Marketing Director. This position will assist in promoting AS events and running marketing campaigns. Apply now on coc.as.ucsb.edu
---

OCT17 Fall Bike Sale
Tue 2 PM · Storke Tower
---
Shared UCSB Associated Students Bike Committee's post:
Rumor has it that the bikepath between Library and Webb Hall will finally open soon.
---
---
---
Twitter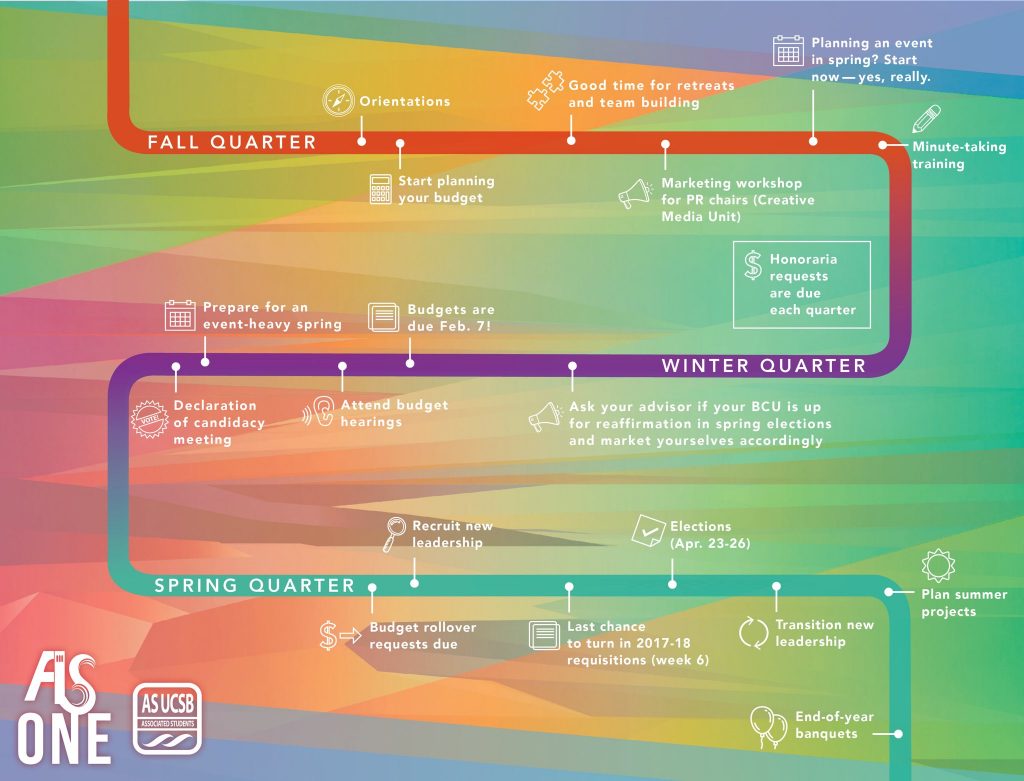 Want to know how to get the most out of your year? Check out this guide to stay on track! #ASOne #ASUCSB #wegauchoback
---
Linked In:
Announcing that Jazman Garett has accepted the position as our next Administration Office Coordinator. She will begin work at Associated Students on October 23. Her office will be located in room 2537C sharing with Irina.
---
Google+:
A.S. staff and Creative Media Unit are putting on a helpful marketing workshop for all PR chairs. Last year's workshop got a lot of positive feedback from BCUs as it gave them a chance to learn about outreach resources and tips, as well as a chance to network and discuss solutions together. There will be two times offered (same workshop):
Wed., Oct. 25, 3-4pm
Thu., Oct. 26, 5-6pm