---
EAB is holding a webinar NEXT TUESDAY, FEB. 16th from 5-6pm in honor of Earth Day in addition to our virtual festival coming up in April!
This will be a conversation with representatives from NatureTrack, Storke Ranch Open Space, Los Padres Forest Watch, MAPAS (Make Adventure Possible for All Students) and Wilderness Youth Project about connecting with nature, diversity and equity in outdoor spaces, supporting sustainability through outdoor education. We will open the floor for a Q&A with the panelists at the end of the session.
We hope to see you there! Open to all students and community members.
———
What: "In Our Nature" Webinar
When: Tuesday, Feb 16th, 5pm-6pm
Speakers:
 Sue Eisaguirre, NatureTrack
 Kelly Hildner, Storke Ranch Open Space restoration
 Gloria Sanchez-Arreola, Wilderness Youth Project
 Graciela Cabello, Wilderness Youth Project and Los Padres Forest Watch
 Melanie Leung and Jacob (Carly) Lam, MAPAS
---
We're working alongside other campus organizations to help get out care packages to students. Packages will include nifty things like reusable straws, soap bars, grocery store gift cards and more! If your a student and interested in receiving a package, help us out by filling out the interest form located in our link tree (in bio) or go to
tinyurl.com/ykpa3ej9
More details and official sign ups to come!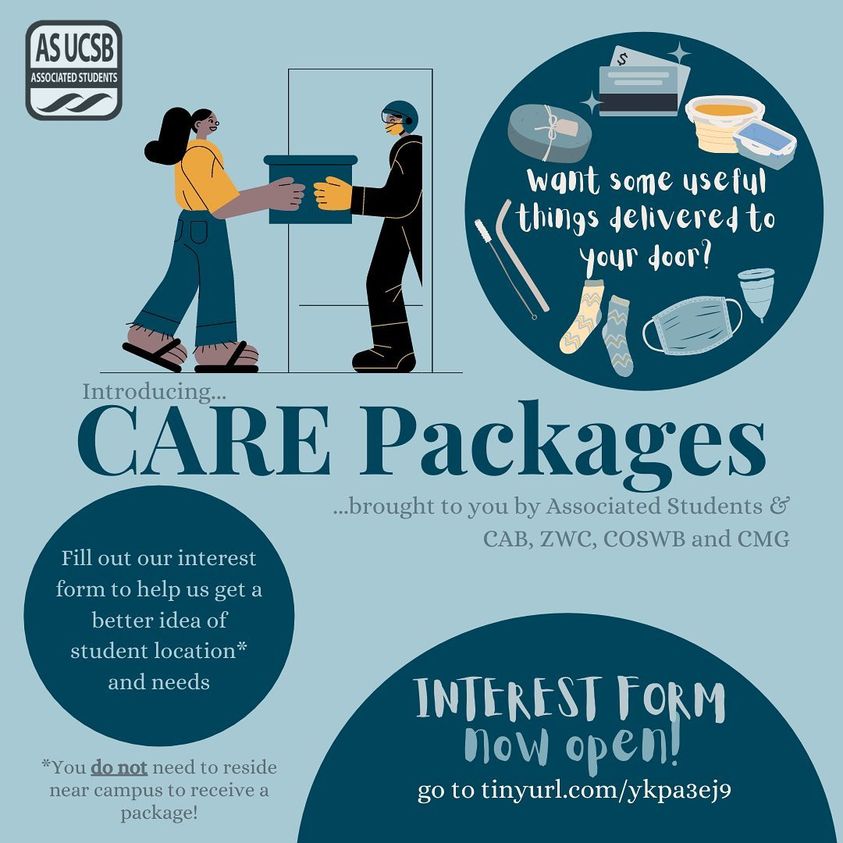 ---
Declaration of Candidacy is NOW OPEN!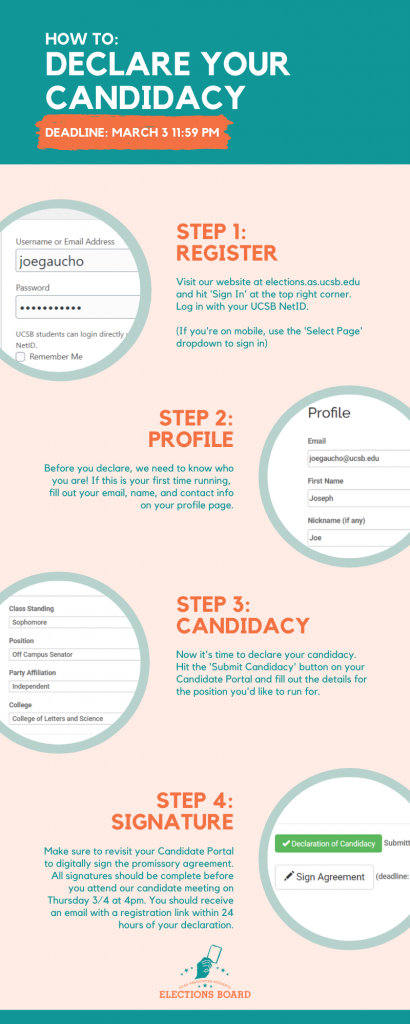 ---
Coming up next in the AS Media Center Workshop Wednesdays series, "Photography Fundamentals" with Andy Doerr. February 17, 3 to 4 p.m. Zoom link: http://bit.ly/asucsb-photography2021. Intro to cameras, tips for getting great images, photographing people, and a look at Adobe Lightroom and Photoshop features. Students, staff, and faculty welcome!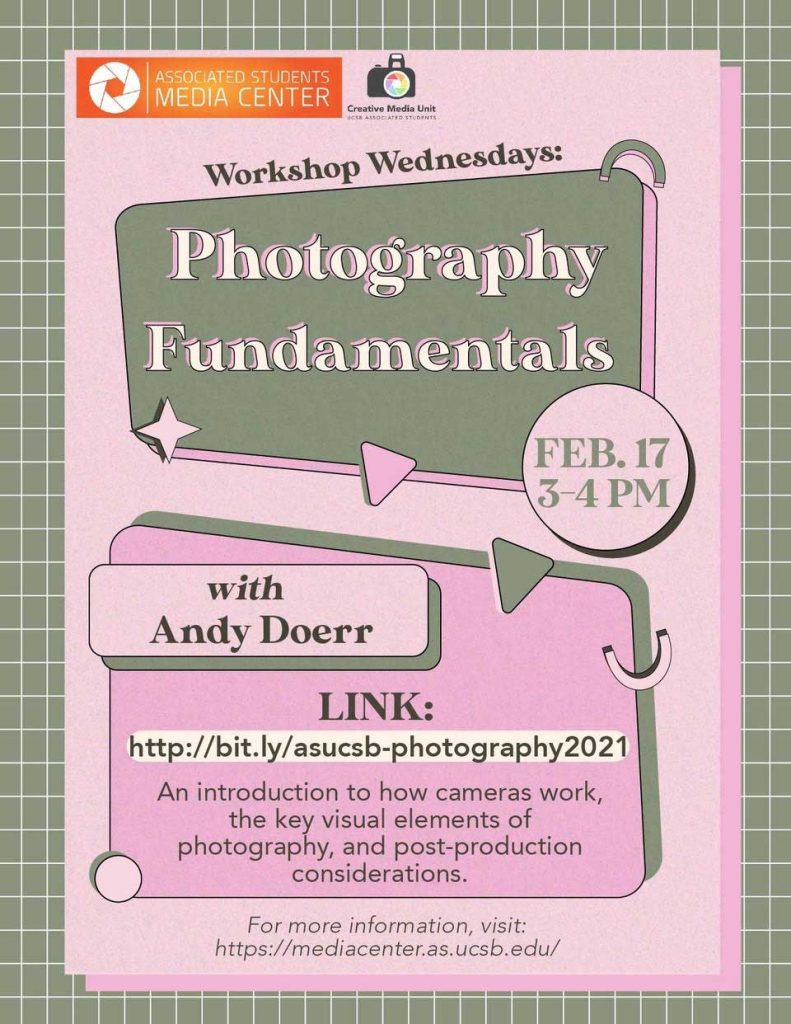 ---
join us this wednesday (2/17) at 7PM (PST) on our IG live for a FREE evening storke show ft. art official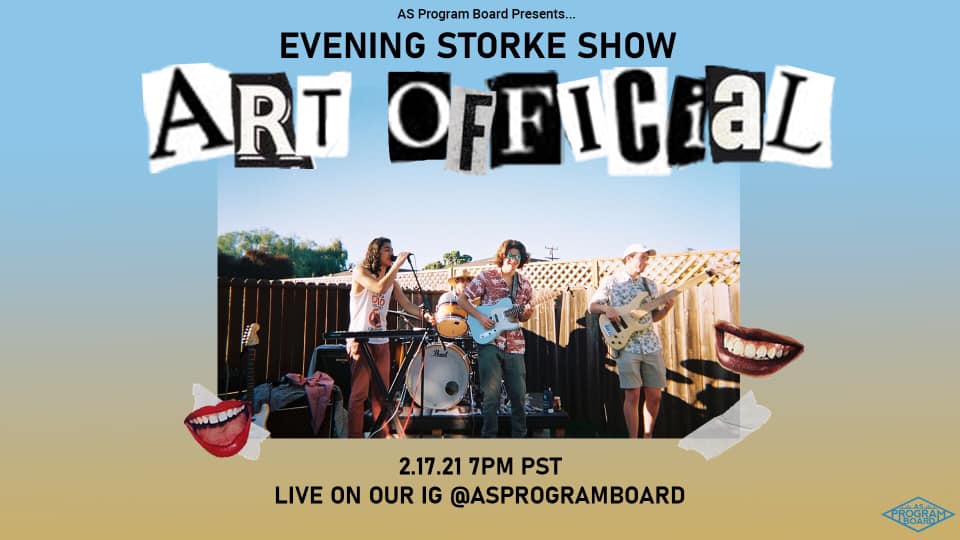 ---
KCSB's Fund Drive
17 at 6 AM PST – Feb 24 at 11 AM PST
Join us virtually for KCSB's annual Fund Drive 2021!
Every year, we get together to celebrate KCSB-FM, raise awareness about our contributions to the community as an independent media outlet, and raise money to keep our little station running.
This year, things are going to look a little different than they have in past years; instead of in-person phone banking, we'll be exclusively accepting online donations via
www.kcsb.org
, and instead of the usual donation premiums, donors will get special KCSB merch as a thank-you gift for their much appreciated donations
to view the special KCSB merch available as thank-you gifts and make your donation, visit
www.kcsb.org/merch
.
We'd love for you to join us for this week of special programming and virtual fun. Don't forget to tune into KCSB-FM 91.9 on your dial, or stream on
www.kcsb.org
, for exclusive Fund Drive week shows our programmers have been working hard on, airing 24/7!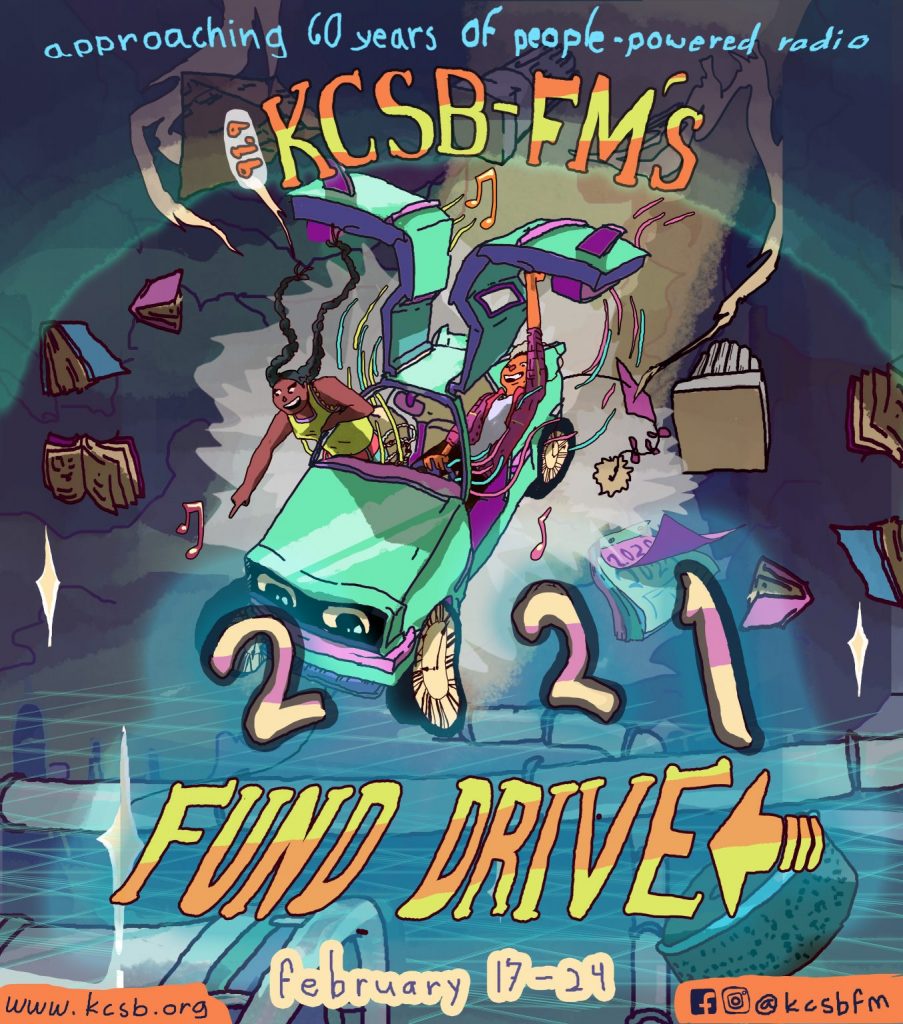 ---
Sending Gauchos all good energy for week 7 & Happy
Black History month
In the honor of this month, SCORE is presenting a Netflix Watch Party, featuring a story of lifetime movie Moonlight. Tune in with us tomorrow @4pm as we hang out and watch the film together. Zoom link provided on the flyer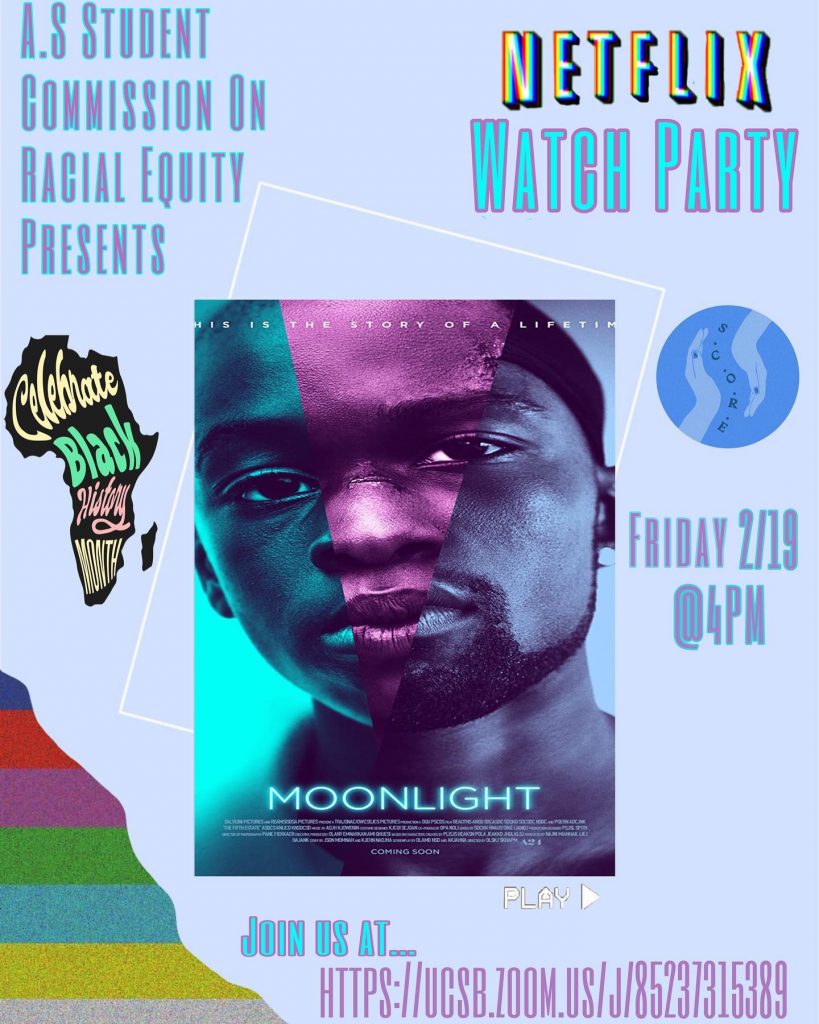 ---
The A.S. Basic Needs Committee will be hosting a clothing drive this weekend! Stop by Fri-Sun from 10-2 to drop off any clothing! Be sure to observe COVID safety guidelines by sporting your best mask!
All donations will go to @foodnotbombsislavista
—
graphic by: @ucsb_basicneeds