Facebook
Tired of studying at the library? Come to SIRRC's Study Jam on February 7th, 2019 at the SRB from 9 p.m. to midnight! Testing materials and food will be provided. Click on the link below to RSVP. https://www.facebook.com/events/812837452404599/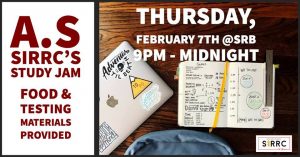 ---
Week 4 Finance Report. Where are your student fees going?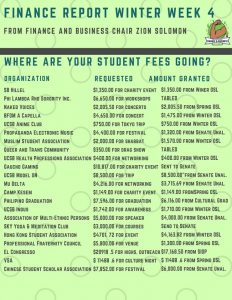 ---
Tomorrow is the last day to vote in the AS Winter Special Election. Voting closes at 4pm.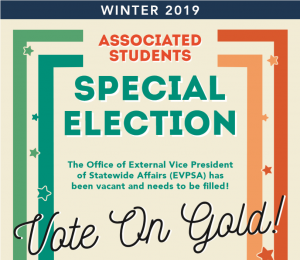 ---
Last Day to vote in the Winter AS Special Election
---
Coffee with a Cop!
2/8/19 10am-noon
888 Embarcadero del Norte
Come grab a cup of coffee and a donut on us!! Interact with Santa Barbara County Sheriffs and UCPD! Just coffee and conversations, no obligations!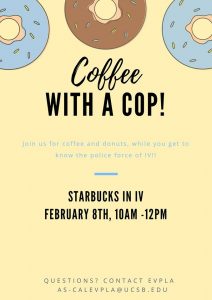 ---
Statement Regarding the Winter Special Election:
The Associated Students Elections Board would like to thank everybody for participating in this quarter's Special Election. The voter threshold for this special election was at 8%. The threshold was not met, thereby concluding this election. The position of External Vice President of Statewide Affairs will remain vacant until a new candidate has been duly elected during the Spring General Election.
If you have any questions, please email elections board. Please keep an eye out on future posts regarding the Spring General Election.
Associated Students Elections Board
---
Twitter
Privacy rights seem like a complicated matter, but IVTU will break them down from a legal perspective. Along with demystifying this issue, we'll also open the forum up to a Question and Answer period with IVTU caseworker, Teresa Figueroa. 2/4 5:30–6:30PM 970 Embarcadero del Mar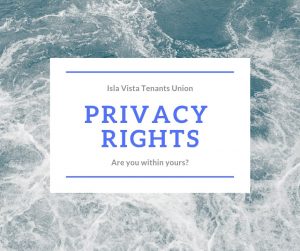 ---
Hey AS groups, you have a videographer available for your events and projects! Do you have an idea? https://www.as.ucsb.edu/resources/internal-assistance/videographer-request-form/ …

---
Co-funded by AS SCORE! Veggie Mijas & Unapologetically Brown Workshop 2/8 4-7pm MCC Graduate Student Lounge (3rd floor) featuring Johanna Toruño and Amy Quichiz. Come find out how to decolonize your food and see some amazing works of art!!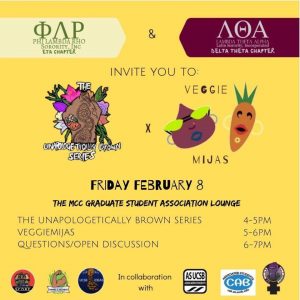 ---