Facebook
KCSB-FM's Fund Drive 2018 is upon us! The donations from Fund Drive are vital in helping KCSB_FM maintain regular station operations, as well as allowing them to host events such as concerts, open mics, dialogues, and more. KCSB-FM is donating 10% of every $1000 raised to Direct Relief International to assist with Thomas Fire and Mudslide relief efforts. The Fund Drive ends at midnight on Friday, March 2nd.
https://t.e2ma.net/message/f78ng/zalfr0
---
Postponed: EAB Pop Up Thrift Shop
Thursday, March 8 at 11 AM – 2 PM
---
EAB Environmental Fair
Wednesday, February 28 at 7 PM – 8 PM
GSA Lounge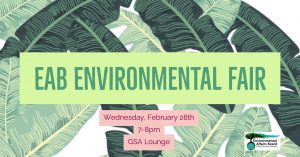 ---
---
---
Survivor's Healing Circle
Thursday, March 1 at 6 PM – 8 PM
Women's Center Conference Room (1st Floor of the SRB)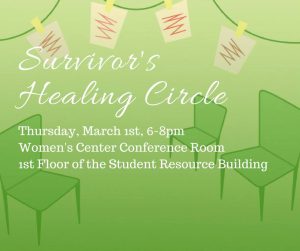 ---
KCSB: Open Mic Night [Winter 2018]
UCSB-TV is looking to fill positions for Graphics Editor, News Journalist, and Videographer. Interested? Apply at https://coc.as.ucsb.edu/as-positions/
---
Twitter
Come see Isla Vista Band, Frisson, perform today at noon at Storke! @asprogramboard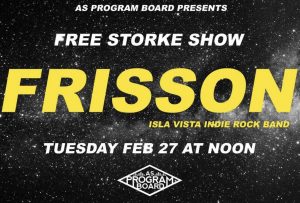 ---
Due to the weather forecast for the next couple of days, IVFF ft. @montebooker will be rescheduled for a future date. Please stay tuned for more updates and information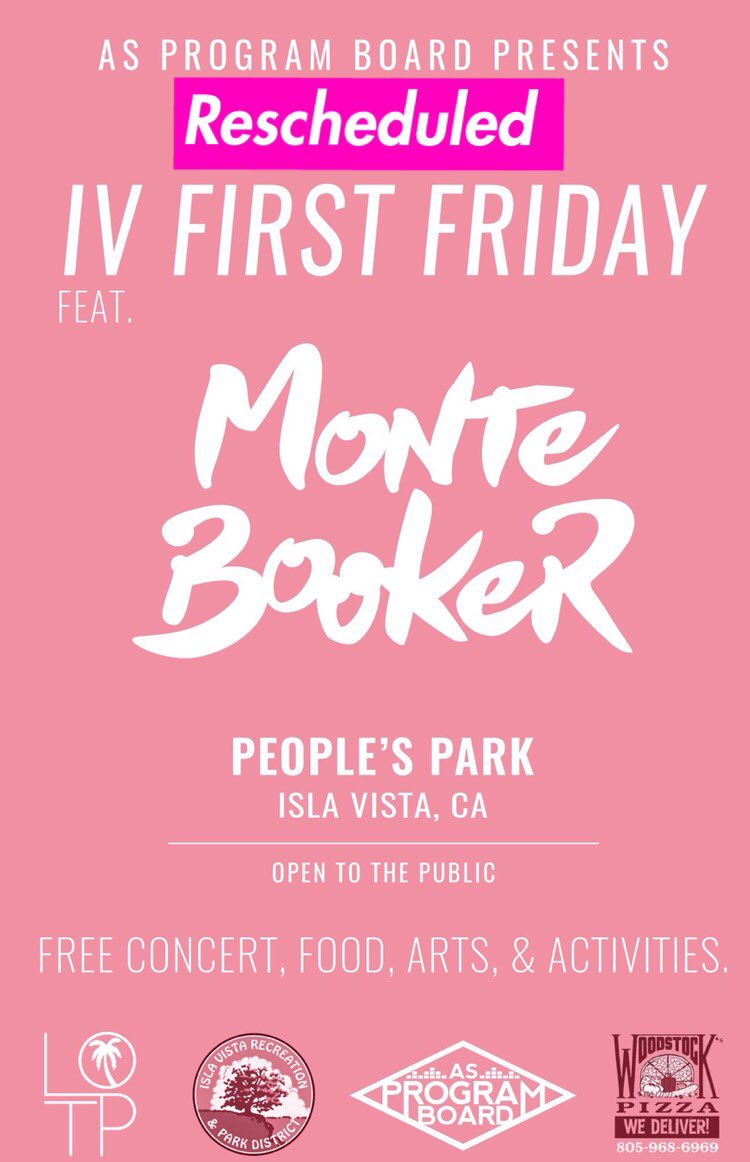 ---
AS PROGRAM BOARD‏ @asprogramboard Feb 28
Reminder that student tickets for SOLD OUT: In Conversation with Tyler, The Creator will be loaded onto UCSB access cards only. There will be NO ticket transfers. Beware of scams and fake tickets, there have been reports of people being ripped off- don't let that happen to you!
---
Top Ten UCSB Bicycling Survival Tips. Yes, it is possible to survive as a cyclist at UCSB and get around safely. Here are some helpful tips: https://bikes.as.ucsb.edu/top-10-bike-tips/
Instagram
LInked In
ASSISTANT DIRECTOR FOR HUMAN RESOURCES ASSOCIATED STUDENTS Provides leadership, guidance and analysis on all personnel issues for department managers, supervisors and the Executive Director. Provides department supervisors with guidance and consultation on all personnel issues; liaisons with HR to facilitate department requests. Develops and implements short and long term goals for Human for Associated Students. Supervises the HR and Payroll Analyst. Serves on the department management team Maintains a forefront liaison role regarding personnel processes and policy with the numerous campus departments that interact with Associated Students. Reqs: Excellent communication skills both oral and in writing. Knowledge of Human Resources, ability to research and interpret policy. Knowledge of UCSB policy preferred. Ability to use discretion and maintain confidentiality. Ability to use sound judgment in responding to issues and concerns. Strong organizational skills and ability to multi-task within demanding timeframes. Demonstrated skills in employee supervision and HR administration. Note: Fingerprint background check required. $22.85-$27.42/hr. For primary consideration apply by 3/8/18, thereafter open until filled. Apply online at https://jobs.ucsb.edu Job #20180078
---
COMMUNITY FINANCIAL FUND COORDINATOR Provides training in financial literacy, coordinates grants and oversees loans, serves as liaison with Financial Aid office and advises students on the CFF Committee. Provides guidance and counsel to Business and Finance Committee members in their responsibility to properly advise AS organizations. Assists Business and Finance Committee chair in training students to present workshops regarding the expenditure of funds, financial policies and administrative procedures. Conducts workshops for AS staff, AS Boards and Committees and student organizations as needed to include information on all AS Financial Policies and University Policies and Procedures. Knowledge of financial aid practices and terminology. Excellent verbal and written communication skills. Strong organizational skills attention to detail. Ability to solve problems, conduct research and present solutions to management. Knowledge of office automation systems, procedures, and methods. Knowledge of A.S. and University policy preferred; particularly knowledge of Associated Students financial policies. Graduate Student Preferred. Fingerprint background check required. Must be able to work occasional evenings. $20.27-$23.00/hr. apply by 3/14/18 https://jobs.ucsb.edu Job #20180088
---
Google+
KCSB-FM, your community radio outlet based here at UC Santa Barbara (and the UC's very first radio station), is just over half-way through its annual Fund Drive 2018, and we on our way to reaching the goal of $30,000 that we set for ourselves before the start of this year's drive.
As of 3:45pm today (Monday, Feb. 26), we are currently at $14,080.00 raised! Our Fund Drive ends at midnight on Friday, March 2nd.
Also, KCSB-FM is donating 10% of every $1000 raised to Direct Relief International to assist with Thomas Fire and Mudslide relief efforts.
KCSB-FM has been a very important resource during times of crisis in our community. We are an active part of the UCSB Emergency Planning Committee, and we are also a recognized station in the Santa Barbara County "Radio Ready Program." (What's more, for those who donate $100 to our station's fund drive, you have the option to select a sturdy Etón brand, Red Cross-licensed digital emergency crank radio as your thank-you gift!)
We also play an important part in the fabric of this greater campus and TriCounties area: from independent music featuring every genre under the sun, hard-hitting public affairs, nightly news, UCSB sports, cultural arts, and more. We present numerous events each year, from performances to talks and workshops, and sponsor countless more happenings throughout the region.
Please consider supporting KCSB-FM with your financial contributions. There are lots of great thank-you gifts that you can claim in return for your monetary generosity. You can find out more by reading the included Fund Drive newsletter immediately below. (Its permanent link can be found here: https://t.e2ma.net/message/f78ng/zalfr0)
---