Check out this amazing opportunity from our alternative breaks coordinator! All expenses covered!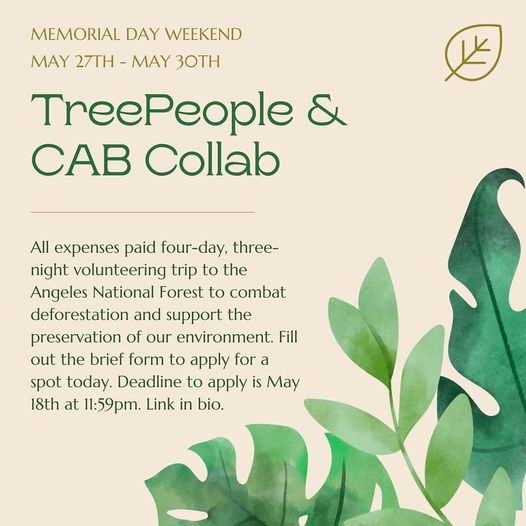 Join CFF for "Your Future, Your Money: How To Build A Path to Financial Freedom" with Julien & Kiersten Saunders on Tuesday, May 17th, 2022 at 5:00 PM!
Join Julien and Kiersten Saunders, authors of Cashing Out: Win The Wealth Game By Walking Away and the acclaimed rich&Regular blog, as they offer insights into the new digital era of entrepreneurship and discuss the role technology plays in building wealth for everyday people. They'll offer frameworks to help students navigate the world of side hustles and tips on how to overcome the fear of selling so that you can start earning income today. The first fifty registered attendees will receive a FREE copy of Julien and Kiersten's upcoming book, "Cashing Out: Win the Wealth Game by Walking Away!" DoorDash giftcard giveaways will follow the Q&A!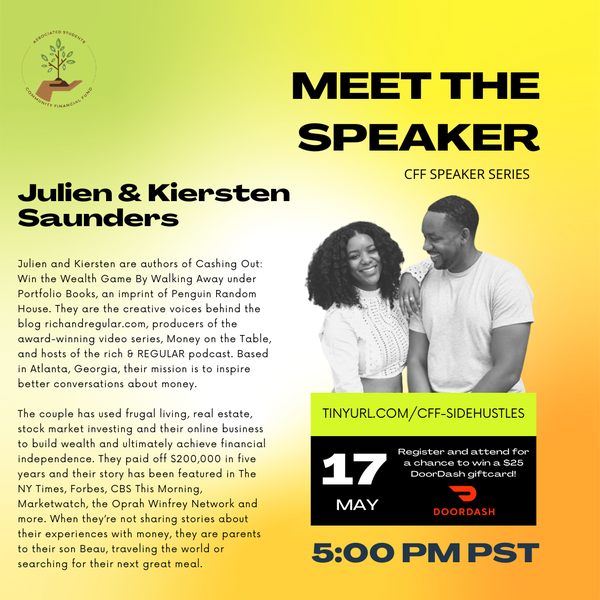 Come destress with us tomorrow!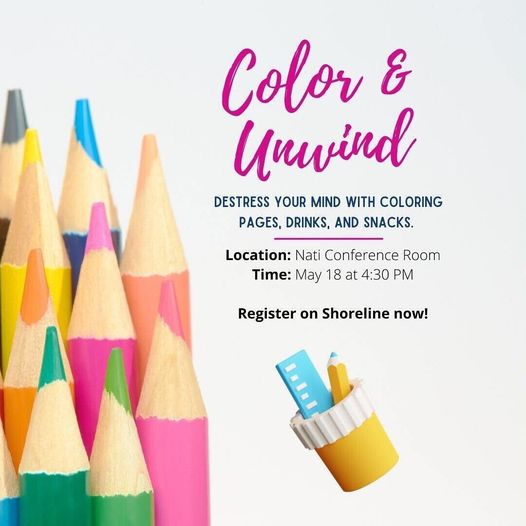 Please come out this Thursday for the Healing Grounds book release!
This event is co-sponsored by the UCSB Environmental Studies Program and the Environmental Justice Alliance.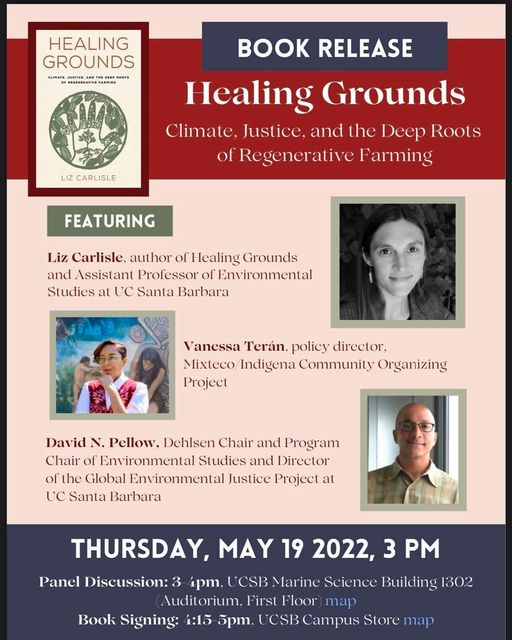 Tonight marks the end of Yuval Cohen's term as A.S. President. Read Yuval's final statement as she reflects on her time in office.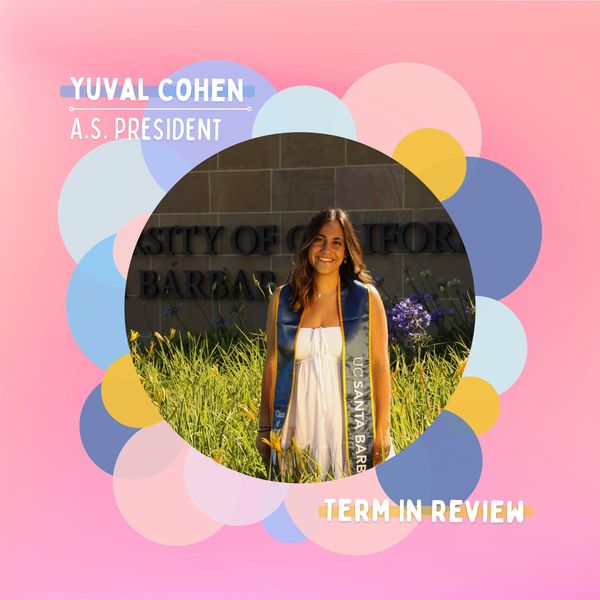 Thank you for a wonderful year Yuval!- the ASOP Office 2021-22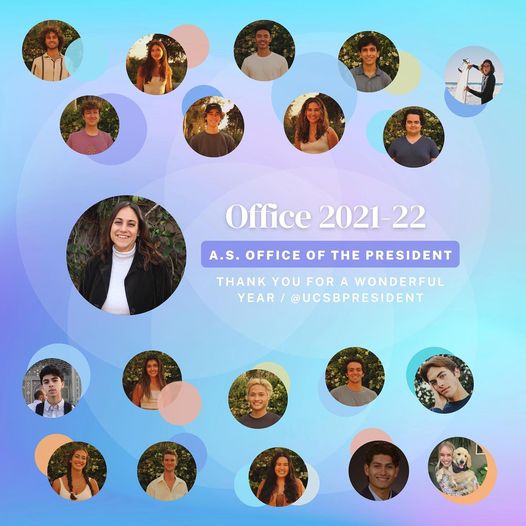 Come to hear and/or share your experiences, everyone is welcome
Food will be provided!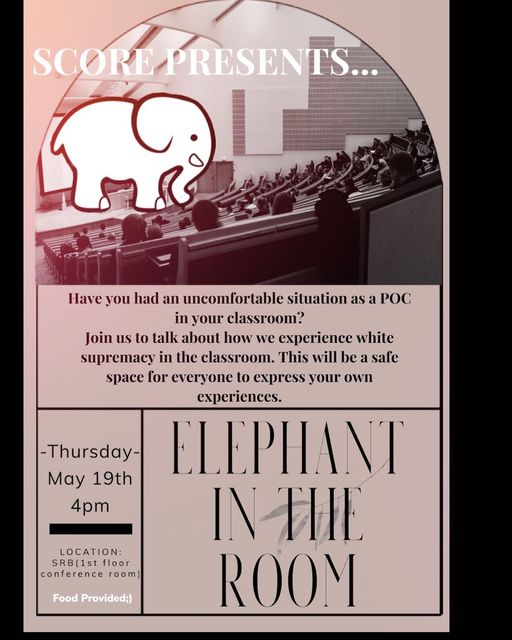 OH NO! Due to pesky germs, we regret to cancel today's LinkedIn Headshot photo shoot. We will post when this even is rescheduled.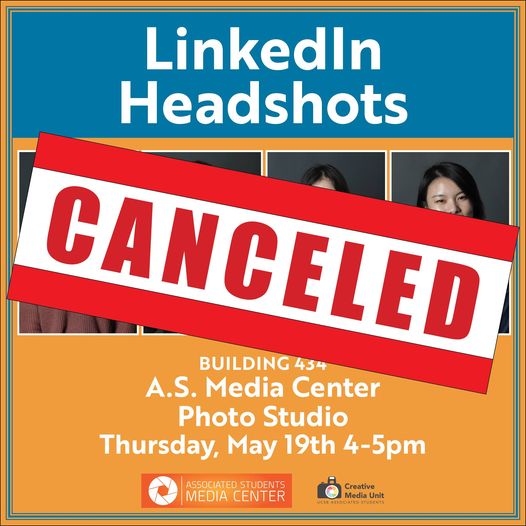 Join COSWB at Carrillo to begin a rejuvenating, pre-dead week sunset walk to restore your energy and make some cool friends
FREE homemade rice krispie treats will be provided!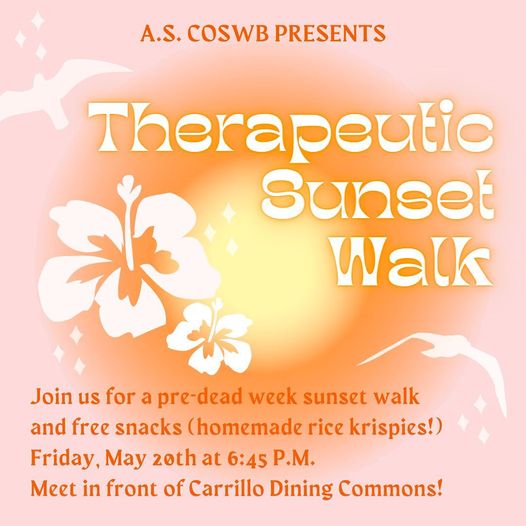 One Love in solidarity with Buffalo. Today Friday, May 20th from 12pm-1pm there will be an event at Storke Plaza co-sponsored by ONE Body, BSU, CAPS, MCC, OBSD, and AS.