This week's senior spotlight goes to one of our graphic artists Theresa ✨ "Hi all! I'm Theresa Phan, and I'm a fourth year Art and Environmental Studies double major. These past four years have flown by, and they've been some of the most memorable years of my life! My favorite memory at UCSB will forever just be living with my best friends and literally living one minute away from my other best friends!"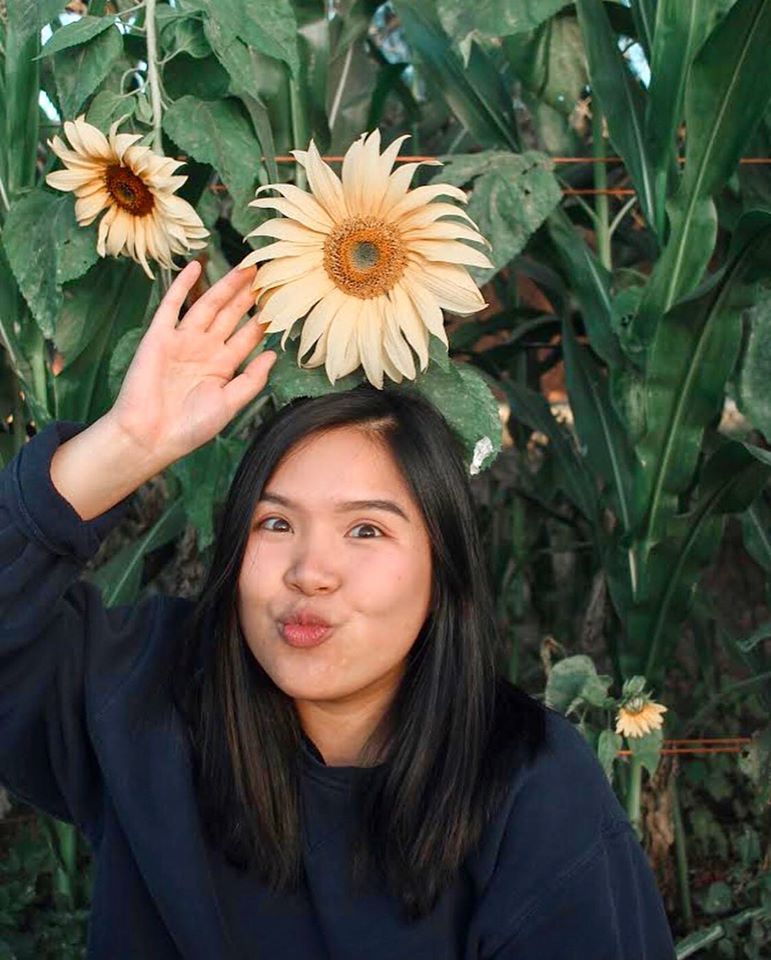 ---
CW: POLICE BRUTALITY, MURDER, HATE CRIME, RACISM
Please see the below graphics in response to the murder of George Floyd and the protests in Minnesota. To our friends in the Black community, we stand with you, we hear you, and we mourn with you. To donate and/or to sign petitions surrounding this topic, you can access all the links through this Google Document: https://docs.google.com/…/1dZ8D2eZYTz3KBNiI3I1wPmluuJi…/edit
---
A.S. Student Commission on Racial Equality (SCORE)
** TW: Racism, Anti-Blackness, Gaslighting
UCSB Black Quare, an organization on campus for Black LGBTQIA+ students, released a statement on what this school should be doing to better support the Black community as a whole. It is crucial to centralize Black voices. Non-Black people need to do more work to make sure we are properly supporting Black people instead of overstepping boundaries. Disrespecting these boundaries is anti-Black.
Do not get defensive, but instead self-reflect. Unlearn your harmful ways. Practice speaking less and actually paying attention to what is being said. Do not hear out Black people with the intention to have a debate. How are you going to get defensive about someone else's experience? Do not gaslight the Black community just because their reality is not the same as yours. That is your privilege trying to speak over and erase others' hardship. We live in a society that was built on anti-Blackness, and we must work to dismantle it. Use your privilege to combat racism in your every day life. Anti-racist work must be constant.
Read Black Quare's statement. and read it again. and again. and again.
PLEASE listen and learn how to be an ally. We must all work toward an anti-racist society.
---
This is the statement from the A.S. Executive Team in light of the current climate around Black lives, systemic oppression, and anti-Blackness. The link to the statement in its entirety is here: https://tinyurl.com/ExecStatementBLM. We will continue to share resources on our story about how to donate to @blklivesmatter movement 🖤
---
A.S. Student Commission on Racial Equality (SCORE)
**TW: Anti-Blackness
If anyone is having conversations about anti-Blackness within their communities/circle or would like to but don't know where to start, here are some examples that might be helpful. The Letter for Black Lives project was created in 2016, which started with a letter written by Dr. Chinyere Osuji to help folks initiate conversations that are necessary in order to work toward an anti-racist society and to help people truly understand the Black Lives Matter movement.
However, sometimes folks might run into language barriers that makes it more difficult to establish an efficient understanding of the reality of the struggles the Black community faces. Because of these barriers, many supporters of the movement came together to translate these letters in various languages. It is important to address the ways in which non-Black people benefit from anti-Blackness despite the fact that we might not want to. Although non-Black people of color experience hardship, it is in no way equivalent to the struggles the Black community faces.
We cannot allow for the continuation of silencing, alienation, ostracization, and invalidation of Black people, their voices, or their experiences. As Angela Davis said, "it is [simply] not enough to be non-racist, we must be anti-racist." In order to address the anti-Blackness prevalent within our communities, we must start the work from within. Refusing to do so is contributing to white supremacy and adding to the harm upon the Black community.
————————————————
Since there is limited space in how many images we can add per post, here we are including the English, Farsi, Chinese (simplified), and Spanish versions. If you would like us to post more translations, please feel free to let us know which ones we should post next!
***Please Check out their website <<lettersforblacklives.com>> for access to letters in up to 34 languages with versions from both Canada & the US! (list in the comment section below⬇️)*** If the language you are seeking is not on the list, please let us know which language you're searching for and we will do our best to find something for you!
Also please check out the link in our bio!!
---
Get to know AS Staff. Once a week, in alpha order, we'll intro you to an AS staff member. This week, meet Coraline Vercruysse – Assistant Director for Human Resources
What can she do for students?
– Provides guidance and analysis on HR policies and procedures.
– Establishes guidelines and consistent HR practices across the organization.
– Leads the Student Staff Supervisor group
– Provides oversight of payroll systems
What other duties does she have?
– Compliance with A.S. and UC policies
– Establishes and oversees the recruitment process and professional development of career staff
– Writes, edits and maintains job descriptions for all career staff
Where is her desk? Remote working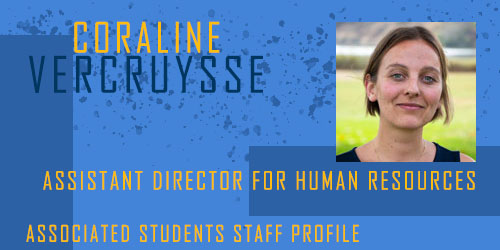 ---

UCSB students, faculty, and staff are encouraged to submit their own images, creative writing, social media posts, blog entries, video and audio files, etc., documenting their personal experiences during this life-altering global event.
Living History Project @ucsblhp
---
The Bottom Line UCSB
@tblucsb