December Sticker Pack Update!
A December and Holiday Extravaganza! Including:
– Get out your Winter sweaters for when it dips below 60 degrees
– Break out the food: the mapache tackles a gingerbread house, devours cookies and enjoys a hot cocoa jacuzzi
– Ever feel like you're trapped in a snow globe? Just us then?
– Say goodbye to the year that must not be named
– Rudolph! Snowmen!
– And tons more!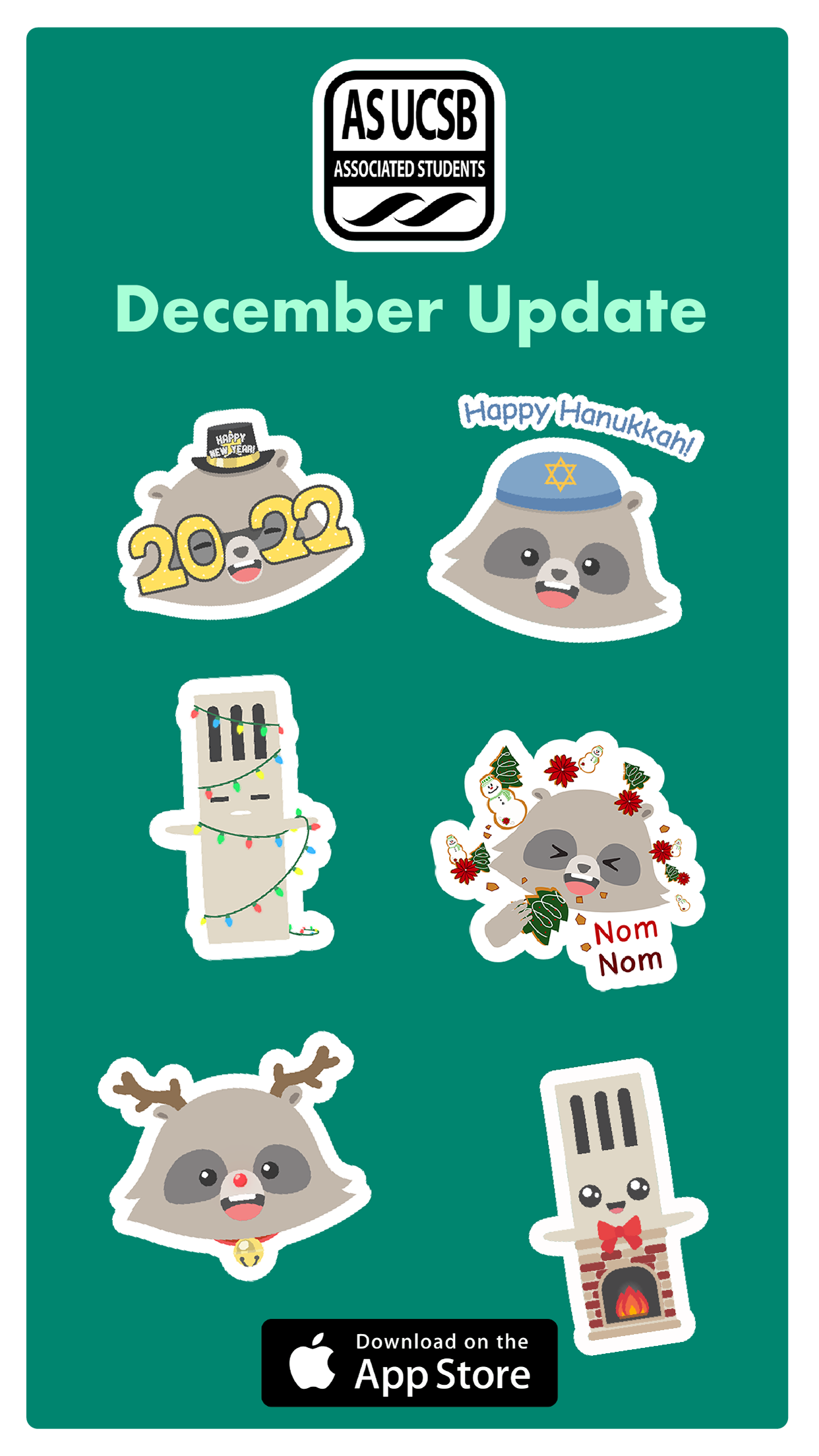 ---
It's finally time! After a whole quarter of awesome marine life, you have to choose your favorite. Get your friends to vote to ensure your favorite wins as we enter round 1!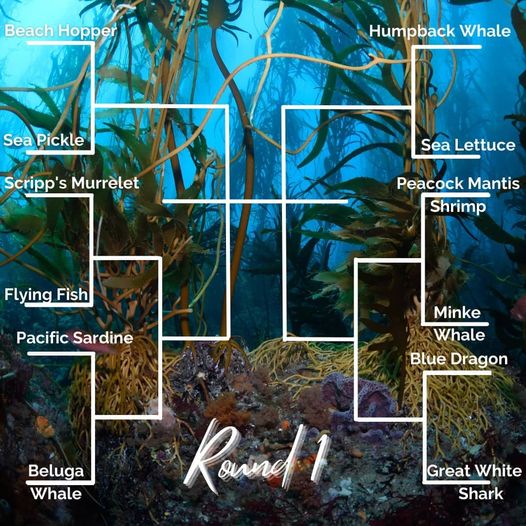 ---
Moshing has transcended genres over the decades, and with that movement, has the golden rule of the pit been forgotten?
Read more about this age-old concert tradition and recent controversy around
#moshing
on our blog!
https://bit.ly/3FLrlyn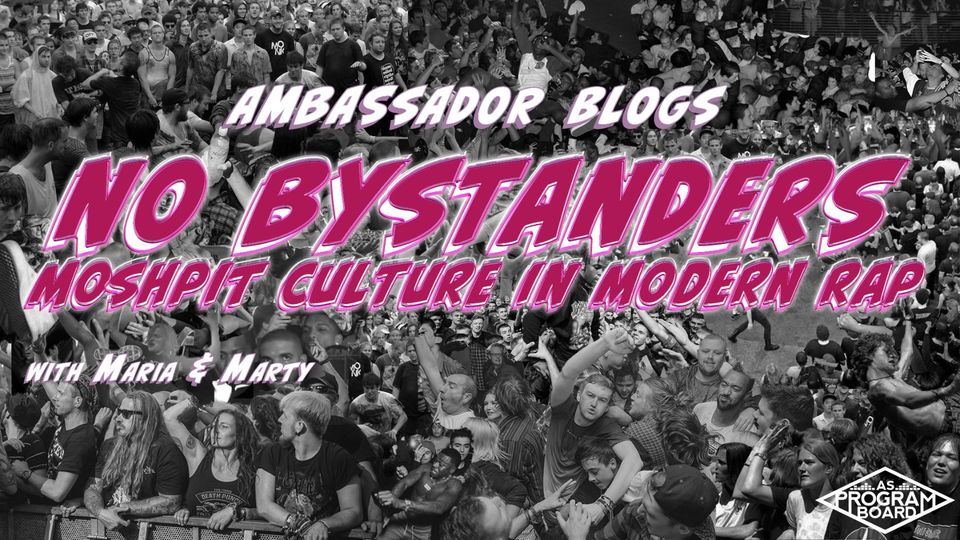 ---
The AS Food Bank will be open over Winter Break on Wednesdays 12-6pm.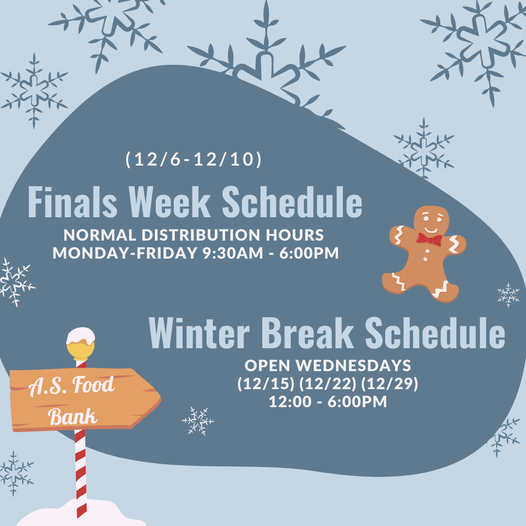 ---
Congratulations for completing Fall 2021! May your winter break be exactly what you need. Cheers!