UCSB students: the KCSB News Team is excited to offer COURSE CREDIT for reporters in Winter 2021 through Sociology 91! No prior experience is necessary (we'll train you), and the course is open to all majors.
Contact our News Director, Lisa Osborn, at nd@kcsb.org for a syllabus and more info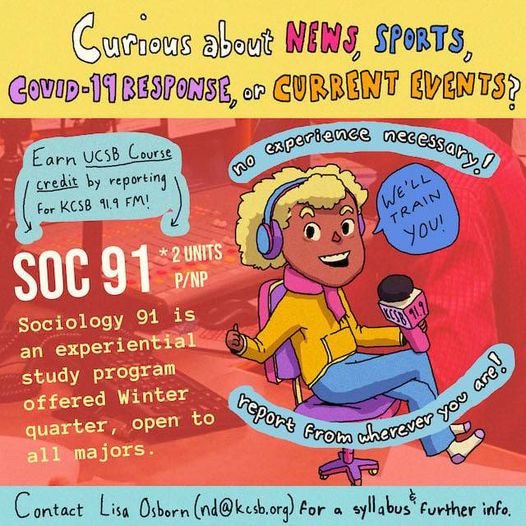 ---
Welcome to week 10 Gauchos! As we promote mental health every monday, physical wellbeing is equally as important.With the upcoming finals stress, find sometime to get outside if you can and/or sign up for UCSB Zoom activities. UCSB also has physical therapy services through SH.
#MentalHealthMonday
#COVID19
#UCSB
---
We have emailed the winners of our Adobe License giveaway! Check your inbox to see if you could be one, thanks to all who applied!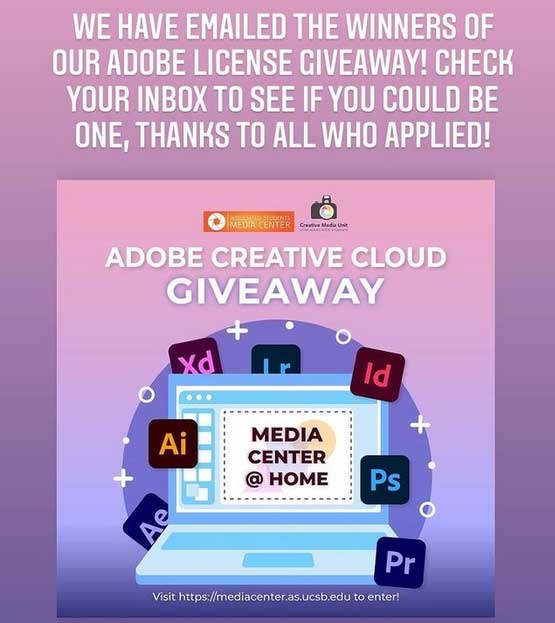 ---
Within the last month, there has been a 367% increase in COVID-19 cases in Isla Vista. Please take this into consideration before seeing friends and families for the holidays. Be sure to get tested and to follow the stay-at-home order guidelines to mitigate risks.
Thanks again to our Major Events & Crisis Coordinator, Karsyn Lee, for creating this visual.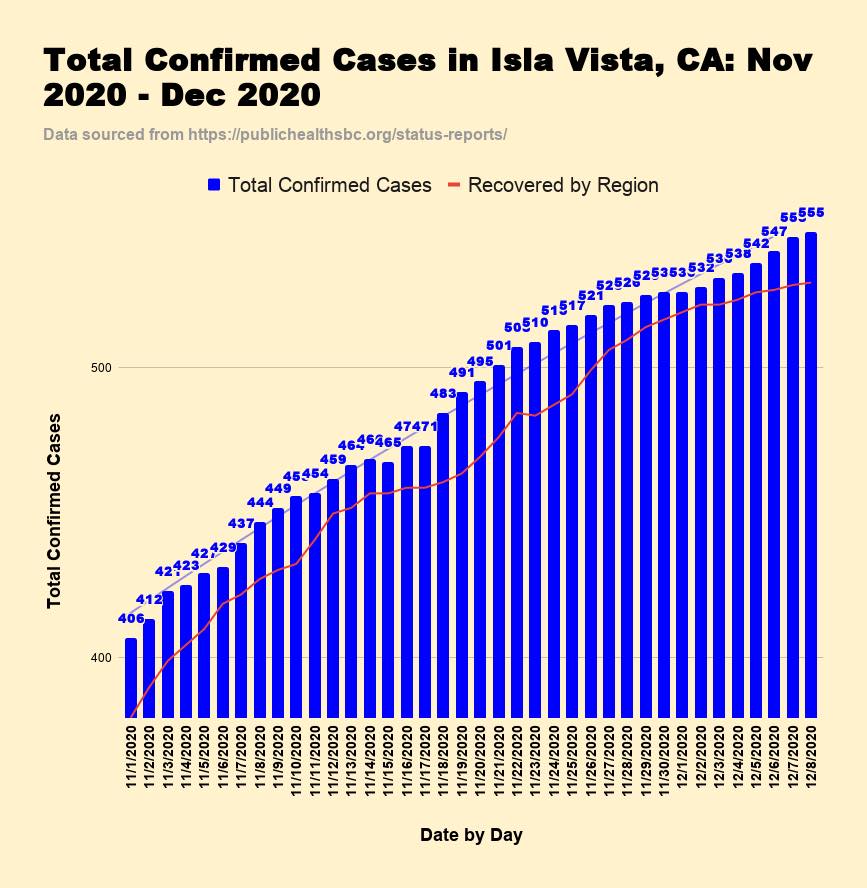 ---
Thank you all for the votes so far! Keep em coming as we head into the next set of face-offs Round 1 of the SLS Tournament. Share our story with friends so your pick can win! Swipe left to see the winners of Round 1 so far, including the close call of the Starburst Anenome and the blowout victory of the Channel Islands Fox.
---
COVID-19 update for this week! We're wishing you a healthy finals week
*these numbers represent updated cases since last week's post*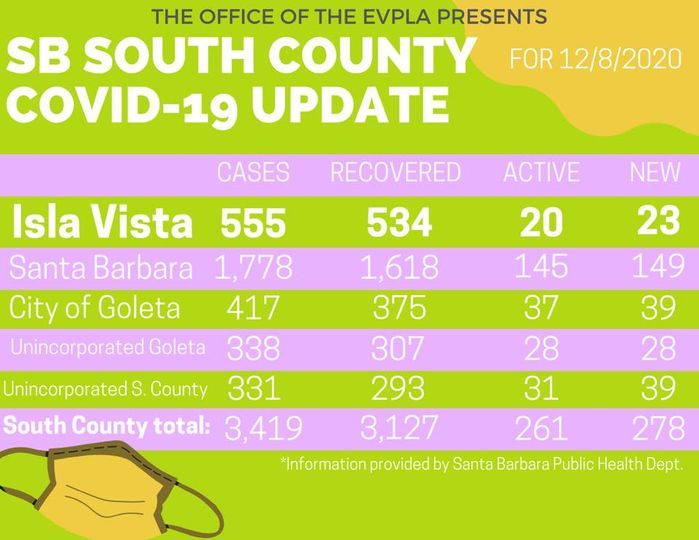 ---