---
December Sticker Pack Update!
A December and Holiday Extravaganza! Including:
– Get out your Winter sweaters for when it dips below 60 degrees
– Break out the food: the mapache tackles a gingerbread house, devours cookies and enjoys a hot cocoa jacuzzi
– Ever feel like you're trapped in a snow globe? Just us then?
– Say goodbye to the year that must not be named
---
Need a distraction from finals and thinking about past fun times on campus? AS has a photo gallery extending back 20 years of memories. https://gallery.as.ucsb.edu/
---
Office of the External Vice President for Local Affairs (EVPLA)

In Santa Barbara County, there are 1,136 cases still infectious, with 89 hospitalized, 21 of them in the ICU, and unfortunately 3 additional deaths. With the drastic increase in COVID-19 cases numbers, it is necessary t
o follow Santa Barbara County's Stay at Home Order in order to reduce the spread. We wish everyone good luck on finals!
*these numbers represent updated cases since last week's post*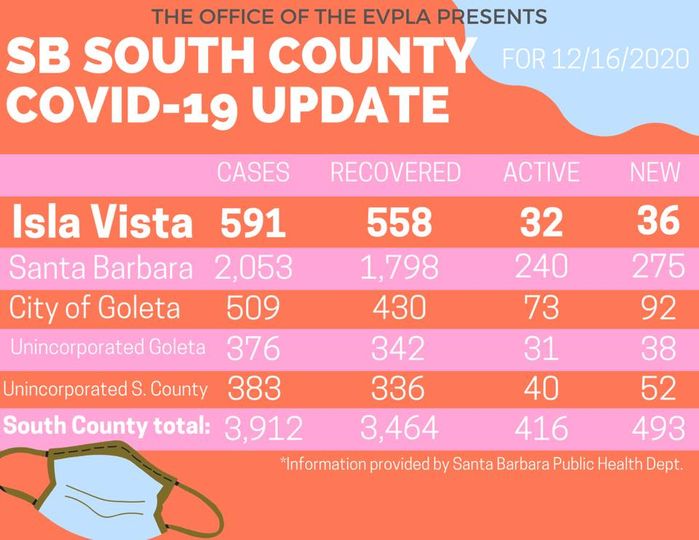 ---
You made it to the end of the Fall 2020 quarter. Whew, Good job! Now it's time to rest and recharge. We'll be here for you!