Facebook
Statement from the AS Elections Board on the Fall Special Elections
The Board acknowledges the emails we have received from concerned students regarding the Fall Special Election. It is important to note that the Elections Board only rules on the Elections process. We cannot and do not make any considerations based on who the candidate(s) is/are, the qualifications of the candidate(s) or the position(s) that are vacant. The Board reached the conclusion that the pre-determined voter threshold is not modifiable while the election is already in progress. The original deadline for this election, set along with the voter threshold during Spring Quarter of last year was Thursday, 10/18 at 8PM. The Board then extended the voter deadline to Friday, 10/26 at 4PM, Friday, 11/2 at 4PM and finally, Sunday 11/4 at 8PM. The 16% voter threshold was not met at the final deadline, thereby concluding the Fall Special Election with no External Vice President of Statewide Affairs.
---
Free HIIT (High Intensity Interval Training) Class
Hosted by UCSB A.S. Commission on Student Well Being – COSWB
November 12, 2:30 Pardall Center

---
Survivor Solidarity Event
November 6 7:45-10pm at the Hub
This event was created in response to Anita Hill, Dr. Christine Blasey Ford, Tarana Burke, & many others who have contributed to a cultural shift of believing and standing with survivors of sexual violence and sexual harassment. We as students have come together to create a safe space for survivors and allies to educate and speak openly about common misconceptions, how to practice self care, and how to be an effective ally. The event will consist of presentations from student leaders, open-floor discussions, and group discussions.
Special Thanks To:
Associated Students – UCSB Senate
Senator Zion Solomon
SASA: Students Against Sexual Assault
UCSB Human Rights Board
Take Back the Night – UCSB
UCSB Associated Students Office of the President
Office of the External Vice President for Local Affairs (EVPLA)
UCSB A.S. Womxn's Commission
Office of the Student Advocate

---
We are up & running and are now recruiting new members to be a part of our commission. If you or anyone you know may be interested, please reach out to us for more information!
---
---
"Writing for TV & Film" with Sean Lieberman is up next in the AS Media Center Workshop Wednesday Series. November 7, 3 to 4 p.m. in the AS Annex. Students, Staff, & Faculty welcome. Spread the word and bring a friend! More info about the center at: mediacenter.as.uscb.edu.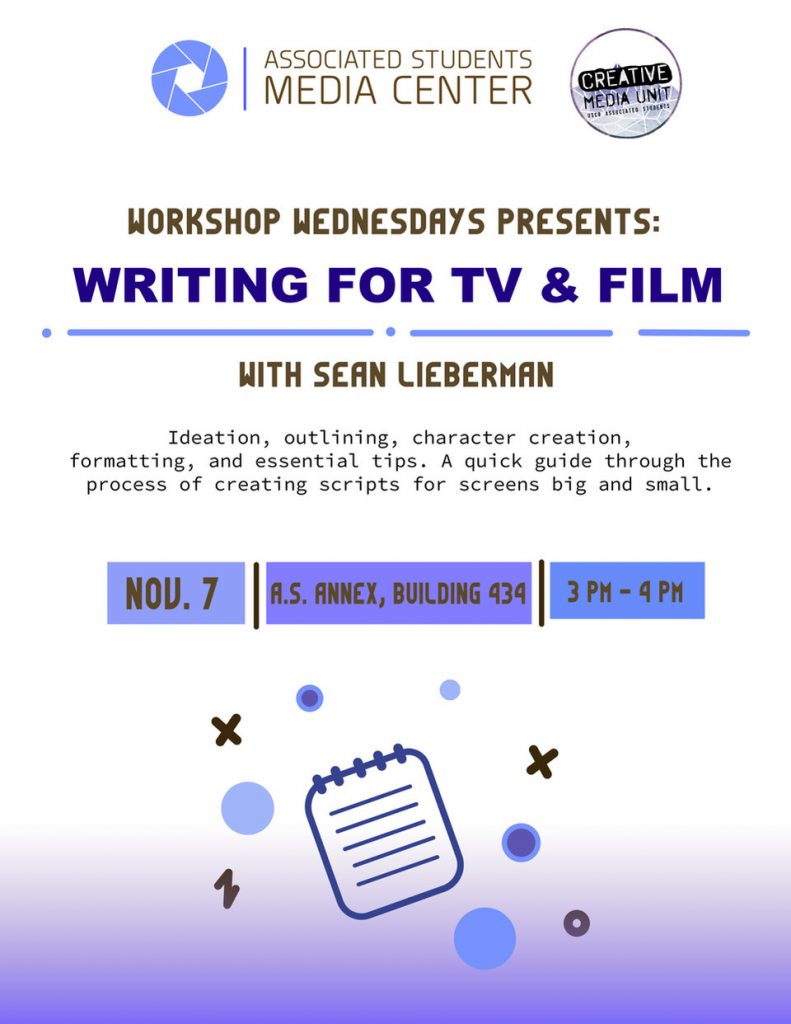 ---
Think about the weekend….ahhh. Join COSWB for free yoga on Saturday.
Free Yoga Series
Saturday November 10, 11am. Pardall Center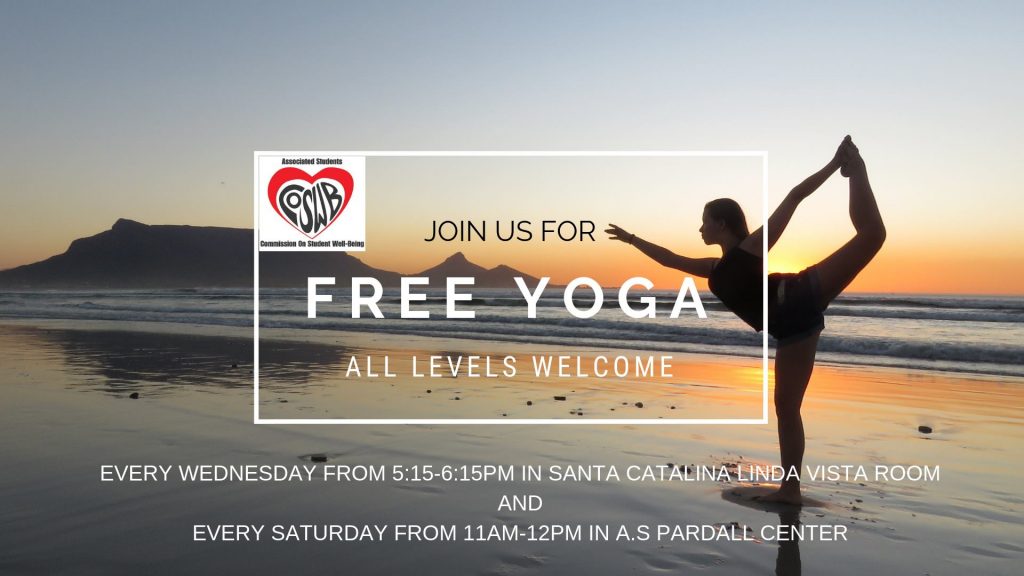 ---
Who's ready to relax with us while learning more about Associated Students? ✌🏻Get your questions about AS answered here! And!!!!! There will be FREE FOOD AND DRINKS and screening of JUMANJI 🎉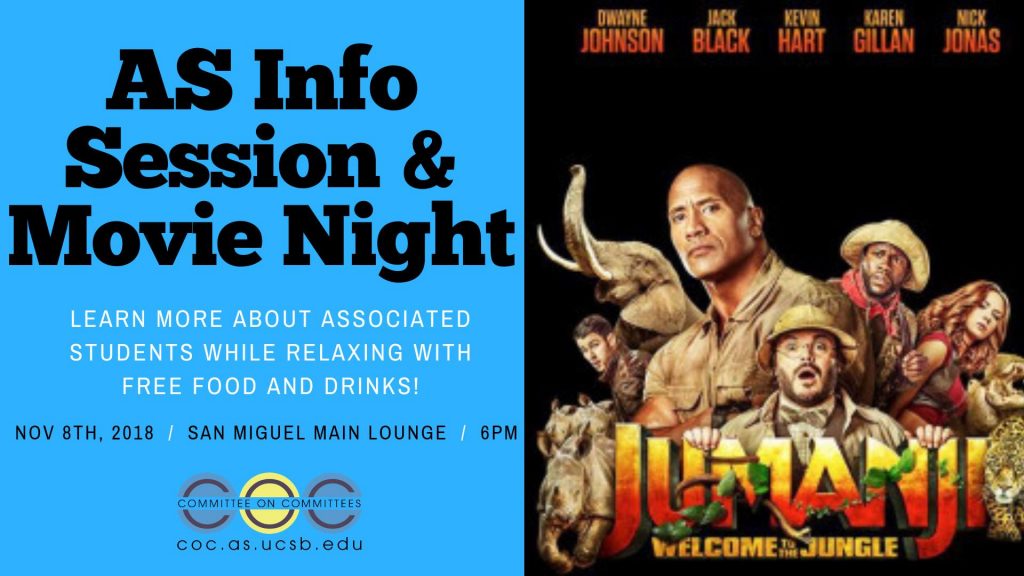 ---
IV Lighting Walk
November 9 6-8pm
970 Embarcadero del Mar
Help gather information for a Lighting Study in IV!!! We will be finding the dark spots/places that need more lighting! There will also be In-N-Out as a little thank you for helping IV be more lit and safe! We can also sign off on volunteer hours.
We will begin in the Community Room!
Hope to see you all there!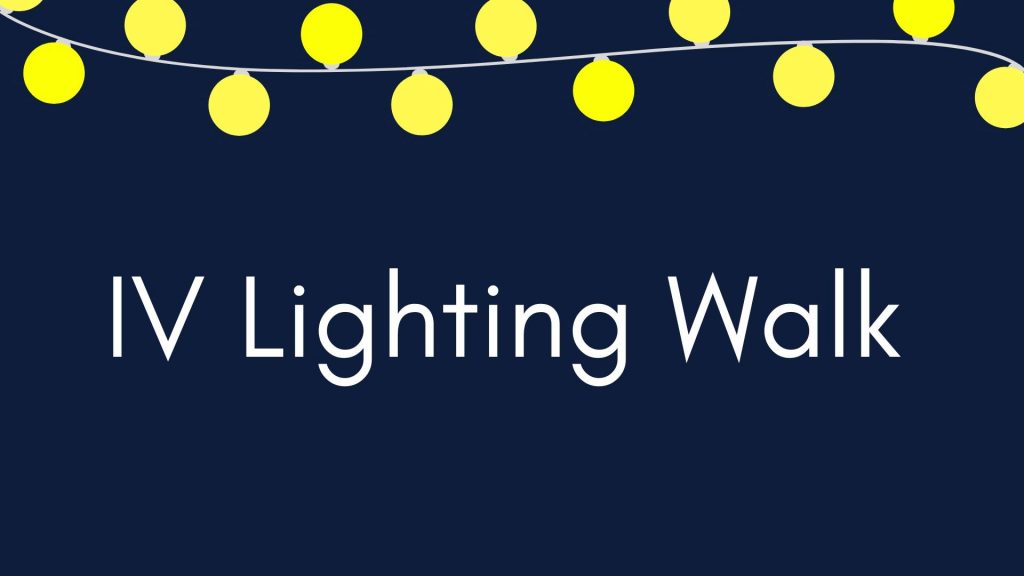 ---
ATTENTION cabbies!!: Interested in volunteering, travelling and giving back to the community? Don't miss out on this ALL EXPENSE PAID (airfare, lodging and food) volunteer experience of a lifetime- Yes that's right!! This is your chance to give back, and venture out to an undisclosed location during winter break!
The CAB Alternative Break Winter trip will take place December 16th – December 22nd. Applications are out now, and will close on November 16th at 11:59pm. If you are passionate about volunteering and adventure, do not hesitate to apply! Feel free to email us if you have any questions.
Email: as-cabalternativebreaks@ucsb.edu
application here:
https://docs.google.com/forms/d/14xFxDbFBTvNL3KTL8UMWrVGD3TljelKbT8rETvVZ4RM/viewform?edit_requested=true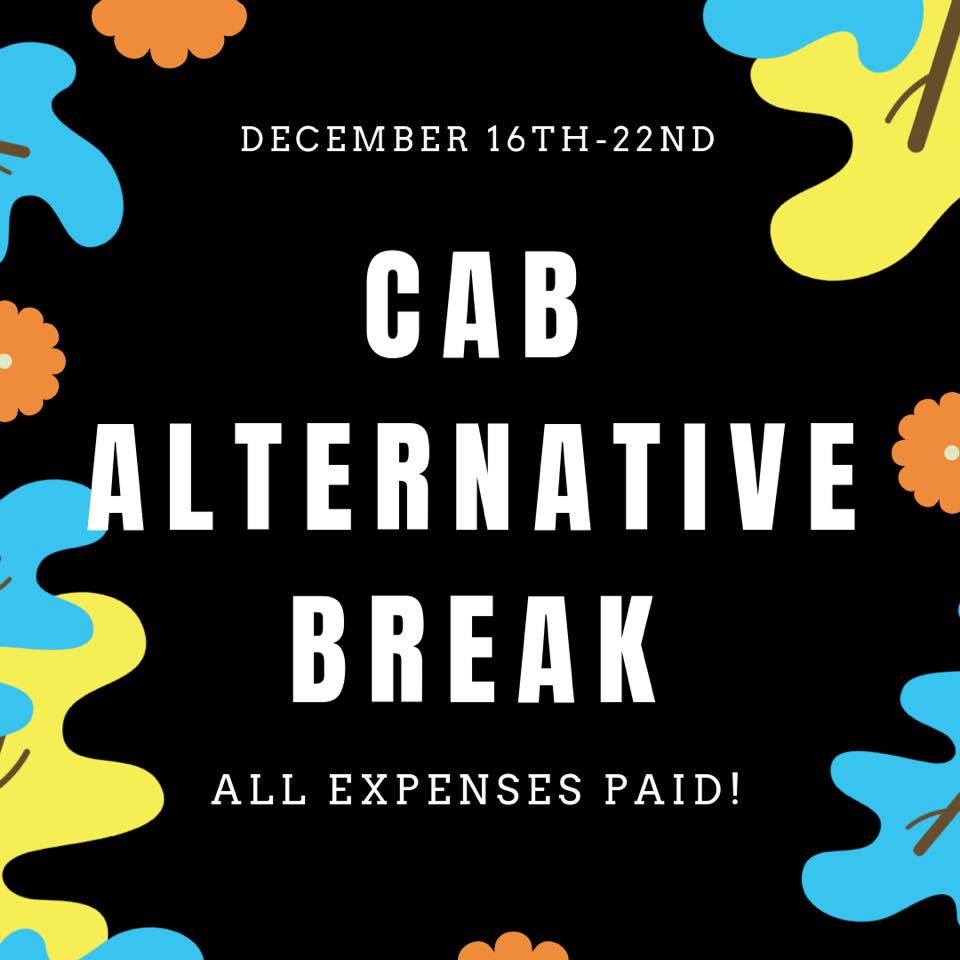 ---
Twitter
(everything that was on Facebook, plus….)
Instagram