Facebook
Last Thursday in the MCC, AS held a retirement party for Denise Rinaldi and Cindy Lopez. We wish them great joy on their new adventures.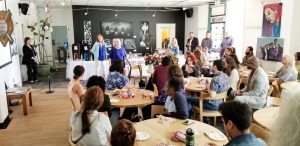 ---
Summer MTD Bus Stickers are now available at the AS Ticket Office for those with PAID BARC accounts attending Summer School. (Undergraduates only during the Summer) M-F 10am -4pm. Must present UCSB Access Card.
---
Thousands of items on sale. Get great bargains and support Isla Vista non-profits! 100% of the proceeds are donated.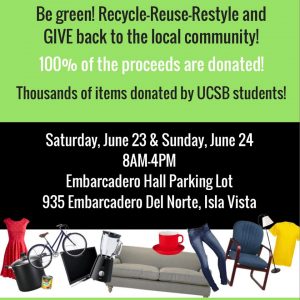 ---
KCSB-FM Summer Session A Orientation!
Tuesday, June 26 at 6 PM – 8 PM
UCSB MultiCultural Center
---
Hello all! DPW is extending hiring for the next outreach coordinator into the summer. This position is flexible, fun, and can be super creative! If you have an interest in the environment and enjoy outreach, apply on Handshake! You will also find a full job description and any extra info! The position will be open until filled!
?
?
?
#ucsbdpw #dpw #worms #vermicompost #gardening #food #greenliving #universityofcalifornia #ucsb #santabarbara #local #eatlocal #organic #compost #vegetables #fruit #givecompostachance #ediblecampus #ecp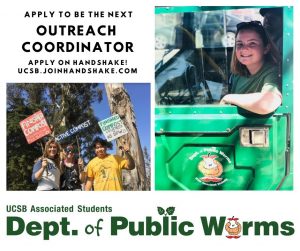 ---
Associated Students Food Bank is open this summer! Session A hours are M-W-Th 9:30am-6pm. Visit them on the 3rd floor of the UCen.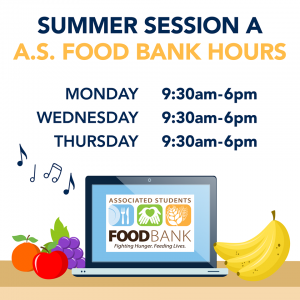 ---
KCSB presents
Killer Kaya, My Dallas Teens, & Julian Porte of Levitation Room
Saturday, June 30 at 8 PM – 12 AM
---
Twitter
Congrats to @KCSB's @KCSBNews team for being recognized as best newscast finalist in the @spj_tweets Mark of Excellence Awards, honoring the best of student #journalism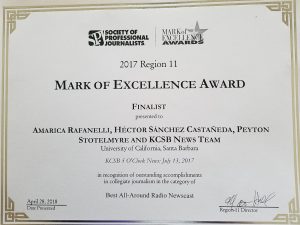 ---
Linked In
Coraline Vercruysse is moving out of the HR & Payroll Analyst position and into the Assistant Director for Human Resources position. She begins this new role today. Congratulations!