Facebook
Creative Media Unit can create videos to promote your AS entity! Check out this video for the AS Food Bank! https://www.youtube.com/watch?v=rkuHHv0aTCE
---
Coloring & Planning
Wednesday, January 31 at 7 PM – 8 PM
Women's Center Conference Room (SRB 1st floor)
Join Take Back the Night during their weekly general body meeting as we plan our events for Winter and Spring! We'll have coloring books, so feel free to come by, relax, and share your ideas!
---
shared a Page
AS Program Board https://www.facebook.com/asprogramboard/
---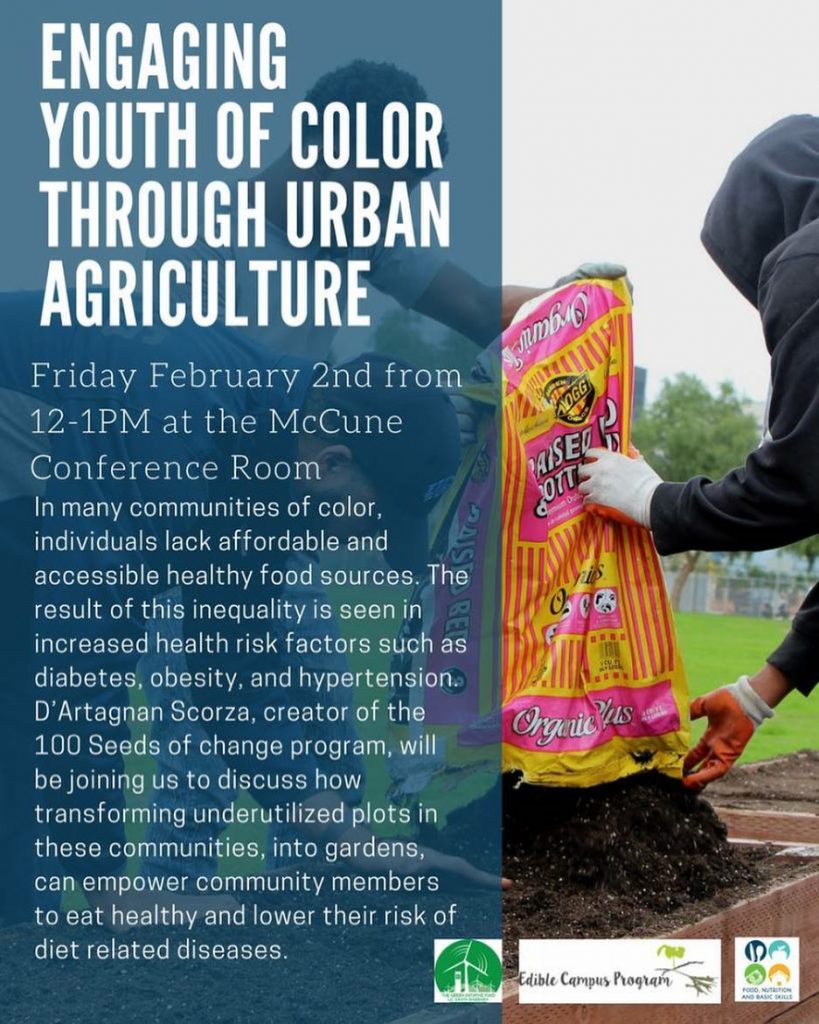 ---
Zero Waste Mixer
Thursday, February 1 at 5 PM – 6:30 PM
GSA Lounge, UCSB
This event will be an open event for students and other environmental organizations that work on zero waste topics to come and learn about each other while learning how to live a zero waste lifestyle! Food will be provided!
---
Join us TODAY for the first in our month-long series of journalism workshops, open to all UCSB students. We're launching with "The Art of the Interview," where you'll learn the most essential — and at times, scary — skill of journalism: how to conduct fact-finding interviews.
Details:
Art of the Interview w/Lisa Osborn
Thursday, Feb. 1
5 – 6 pm
A.S. Annex Media Center (building 434)
*Come early with questions!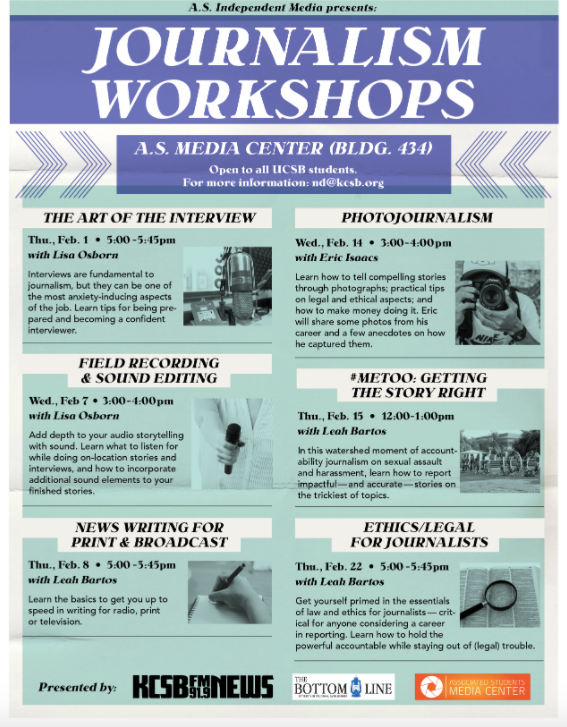 ---
Twitter
Student journos: Join @Lisa_FM tonight at 5 pm for the first in our month-long #journalism workshop series @ucsantabarbara, brought to you by @AS_UCSB cc: @KCSBNews @KCSB @tblucsb @dailynexus
Linked In
WORKSHOP WEDNESDAYS SERIES Winter 2018 All workshops meet 3 to 4 p.m. in the AS Annex, Building 434, Room 141H, right next to the Storke Tower bike circle. Students, staff, and faculty welcome. Click on the Links tab on the Media Center homepage for more training resources.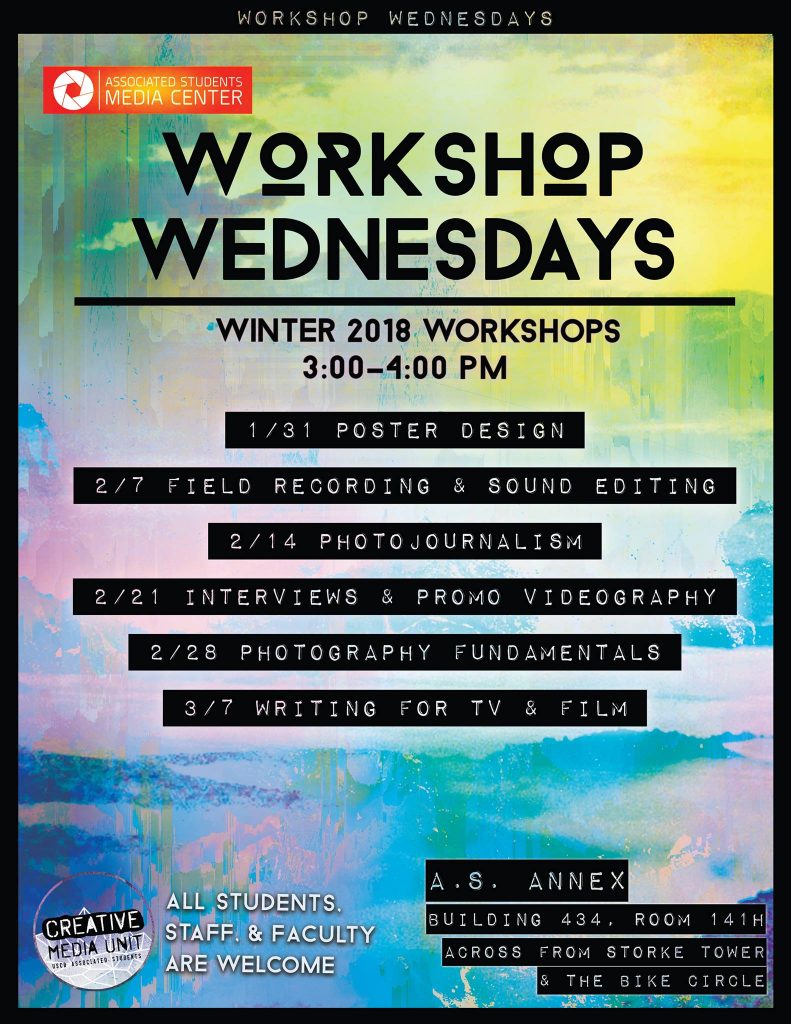 Google+
Have you Made Your Mark? Here are some helpful AS resources as you move forward in your AS activities.
AS Answers – AS is a big organization and sometimes you may not be sure about how something works, who you should talk to, or where you should go to get your needs met. AS Answers is the first stop to your inquiries for finance, government, media, and more.
How to plan an Event – There a many things to consider when your group is planning an event. Budget, venue, and timeline are just a few decision points. How to Plan an A.S. Event:
Everything to need to think about when planning an event is a good place to start
https://eventplanning.as.ucsb.edu/
Events – The campus-wide calendar is the right place for you to publicize your event. It's easy to use both as a planner and as someone looking for something to do.
https://events.ucsb.edu/
Jobs – AS jobs are posted on Handshake. Discover employment opportunities in customer service, media, tutoring, and more through Handshake. You'll need to log in with your netID to see this page.
https://app.joinhandshake.com/employers/176428
Associated Students is comprised of student government, entities, groups, commissions, and services. Our mission is to help students uphold the high academic standards and give them leadership, employment, cultural and growth opportunities to serve the campus community.
Instagram