Facebook, Twitter, Instagram, LinkedIn
Committee on Committee's mission is to help you find out about all the opportunities waiting for you in Associated Students. With over 60 student organizations, it's easy to find a place to get involved. On this website committees, boards, and groups post their openings and provide you with the details needed to apply.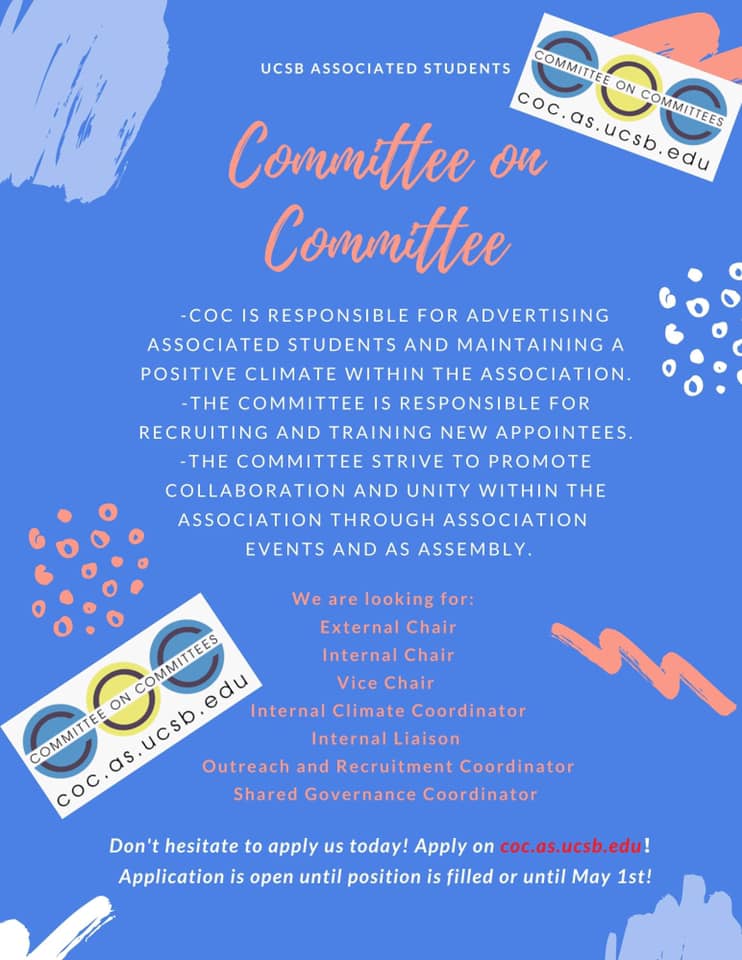 ---
Coming to you for the first time: TSA WELLNESS CHALLENGES!! Take some time for yourself this week and complete these fun activities! Please post them on your stories and TAG US or send them in messenger and we'll post them! Kicking it off with a Mindful Monday challenge ~ can't wait to see what y'all create!!😋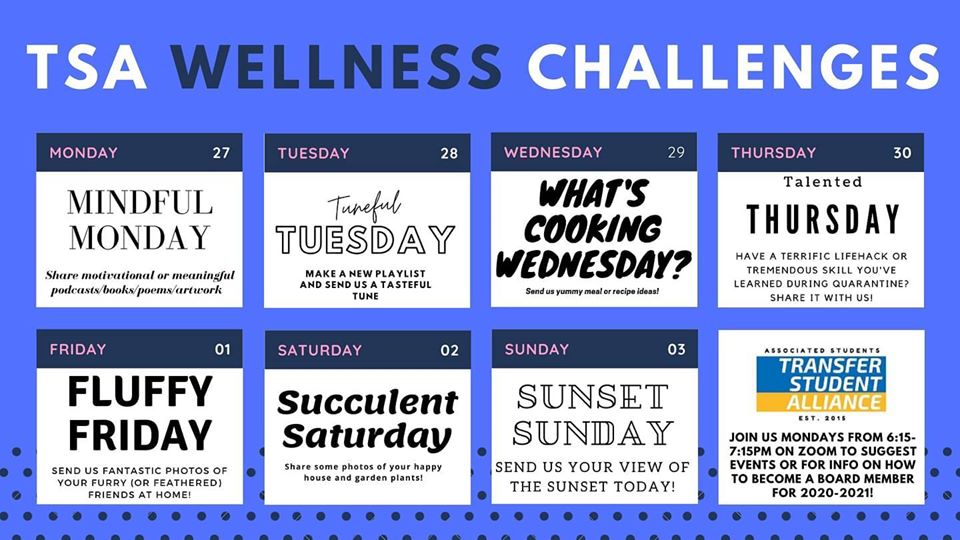 ---
Participate in A.S. Creative Media Unit's Photo Contest for a chance to win an UberEats or DoorDash gift card 📸✨
How to Enter:
1. Post a photo that fits into our theme: "How are you staying busy during quarantine"
2. Tag @asucsb + @ucsbcreativemedia in your post
3. Use the hashtag #ASatHome
Not only will one lucky winner be given an UberEats/DoorDash gift card, but we will also be reposting our favorite submissions to the CMU Instagram account!
Must be a current undergraduate student at UCSB to win. Good luck everyone!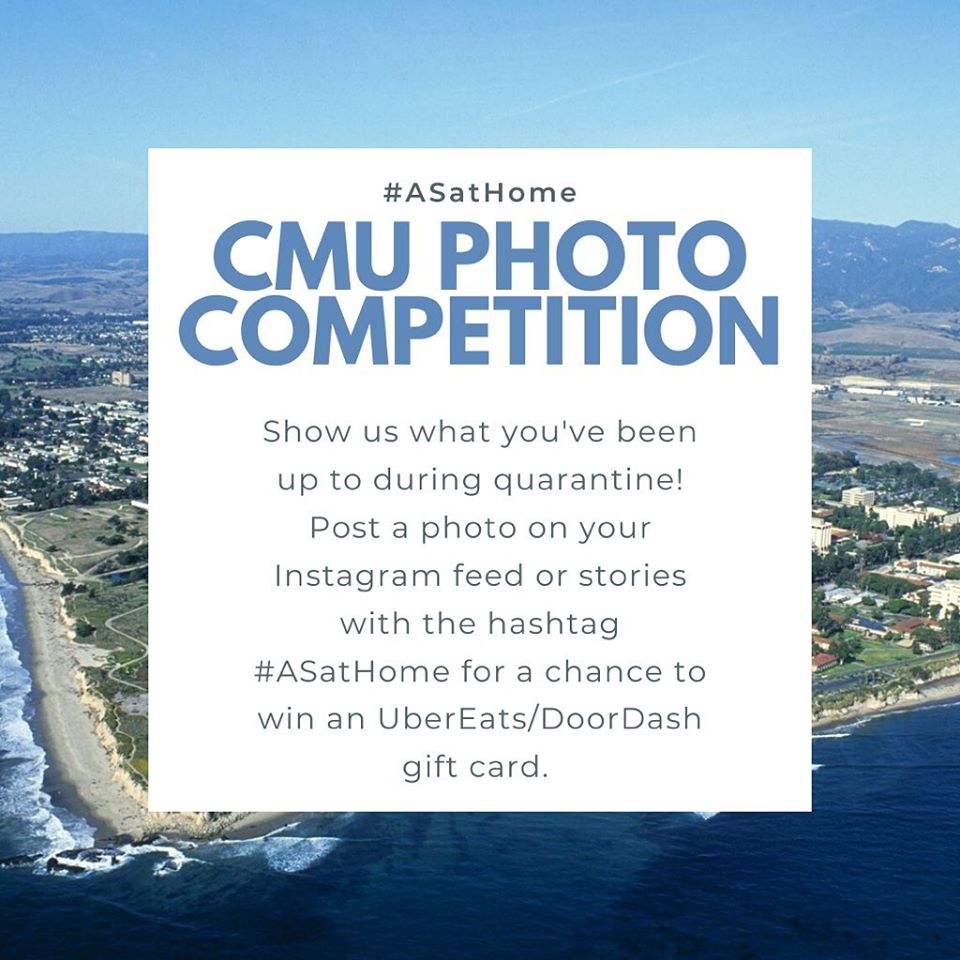 ---
Just announced! 🚨 AS Program Board Presents… In Conversation with Eric Andre (LIVE) on Thursday, April 30th, 2020 at 8PM PST. Event is free, but closed to Gauchos ONLY! More details: @asprogramboard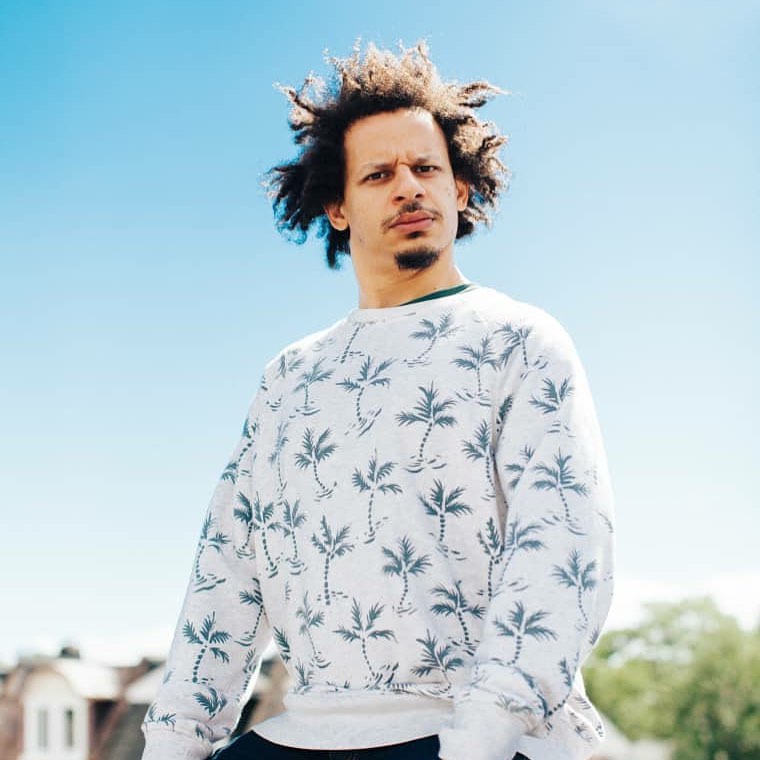 ---
Hello Gauchos!
We are back with more speaker series! This Thursday, April 30th, we welcome John McGovern who is a financial advisor & managing director at UBS. He will be covering general investment topics and answering questions. Please sure to register on our website. We hope to see you there! We will also have a DoorDash raffle at the end for a chance to win a $25 gift card.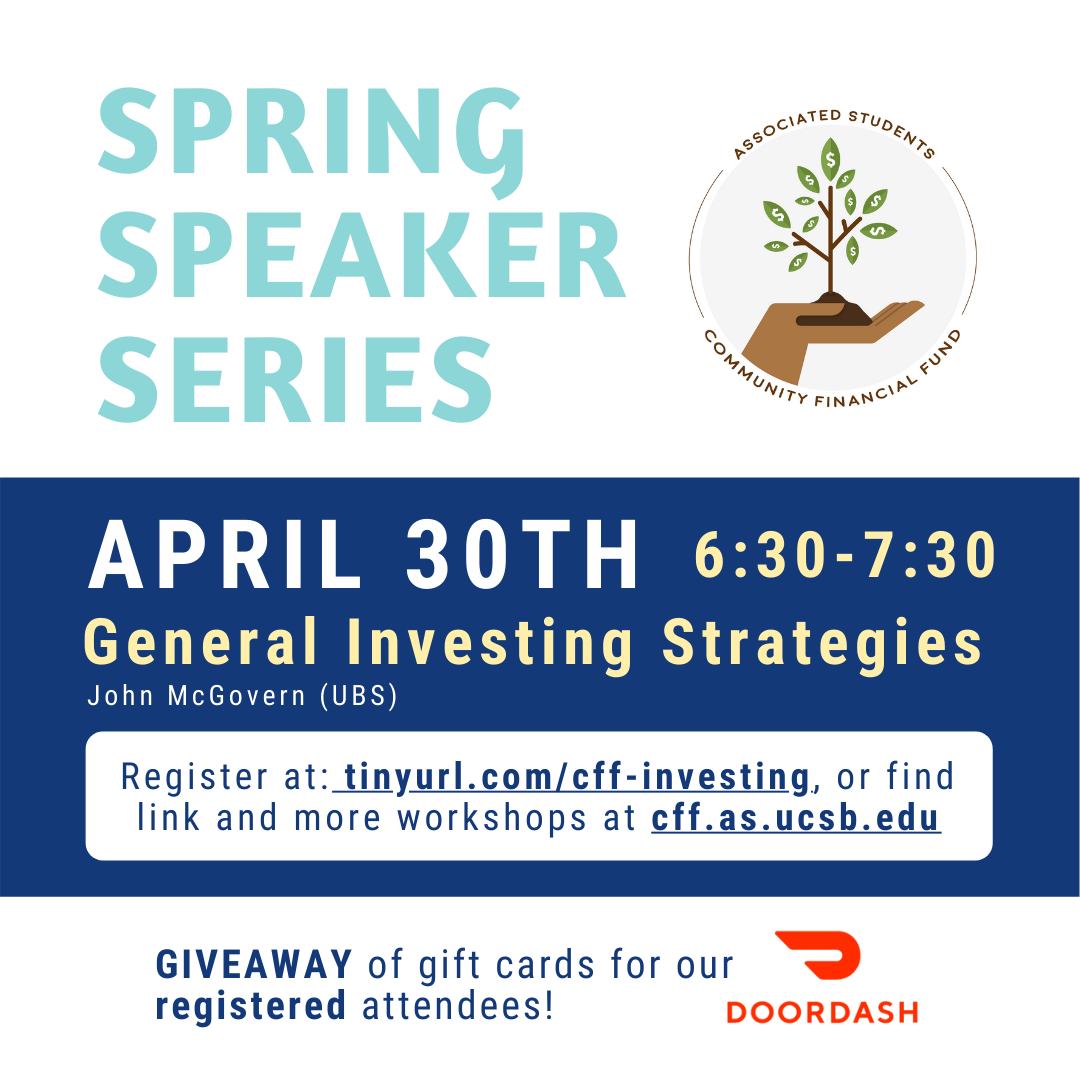 ---
A.S. STUDENT GRAPHIC ARTIST WANTED – Design posters, logos, social media graphics, t-shirts, ads, brochures, and more fun projects for 50+ Associated Students entities. Some knowledge of Adobe Creative Cloud required.
Apply on Handshake:https://app.joinhandshake.com/jobs/3734175/share_preview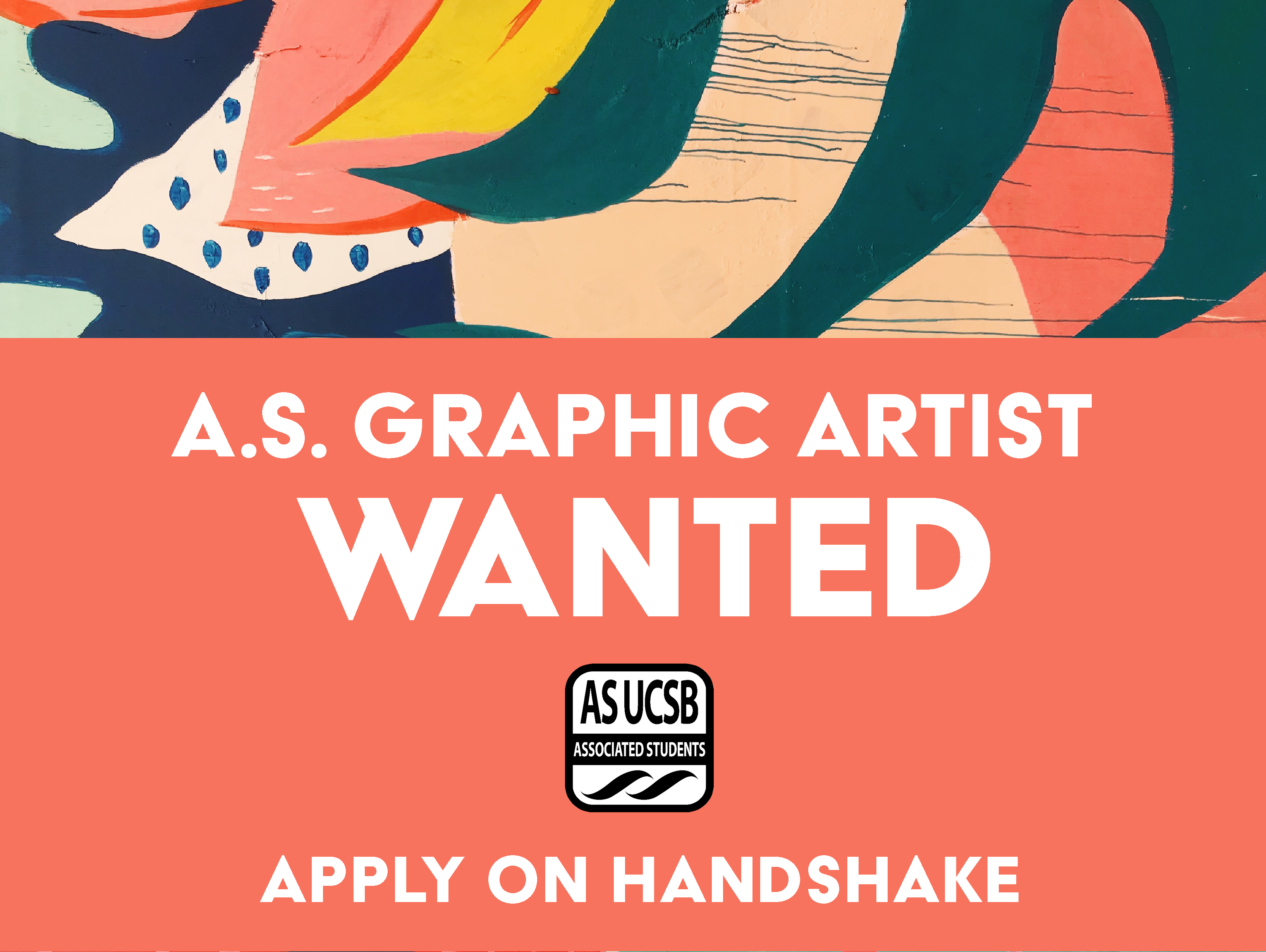 ---
Looking for an AS Requisition Form? https://www.as.ucsb.edu/requisition-form/
---
We've got new zoom virtual backgrounds for you! One especially for May 4th…
Download them at https://www.as.ucsb.edu/virtual-background-for-zoom/

---
Our radio station @kcsbfm is hiring and looking for submissions to their zine! Go to their Instagram page for more information about these opportunities 💿🌟

---
Get to know AS Staff. Once a week, in alpha order, we'll intro you to an AS staff member. This week, meet Phil Pinedo – Publications Coordinator
What can he do for students? Assist and advise on print related projects, artwork setup and project planning.
Where is his desk? AS publications office UCEN 1531A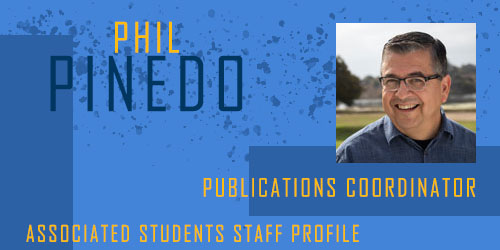 ---
Today is the last day for incoming freshman to submit their SIR! Congratulations to every #futuregaucho who is #ucsbbound this Fall 💙💛 Comment to let us know why you chose UCSB! 👇