Facebook
The Associated Students Legal Resource Center provides free legal consultations, education, and referrals to registered UCSB students. https://legal.as.ucsb.edu/

---
Applications to work in the EVPSA office have been extended to this Friday (5/31) at 5PM. Take a look at the positions, their pay, and their duties here at https://tinyurl.com/APPLY-EVPSA1920
---
Paint Therapy Night
Wednesday, May 29, 2019 at 6:45 PM – 8:30 PM
Relieve your stress as we head into finals and join us for art therapy night! Free paint, canvases, and snacks will be provided! This event will be hosted tomorrow, Wednesday, May 29th, in the San Rafael Main Lounge from 6:45 – 8:30 PM. See you there 🙂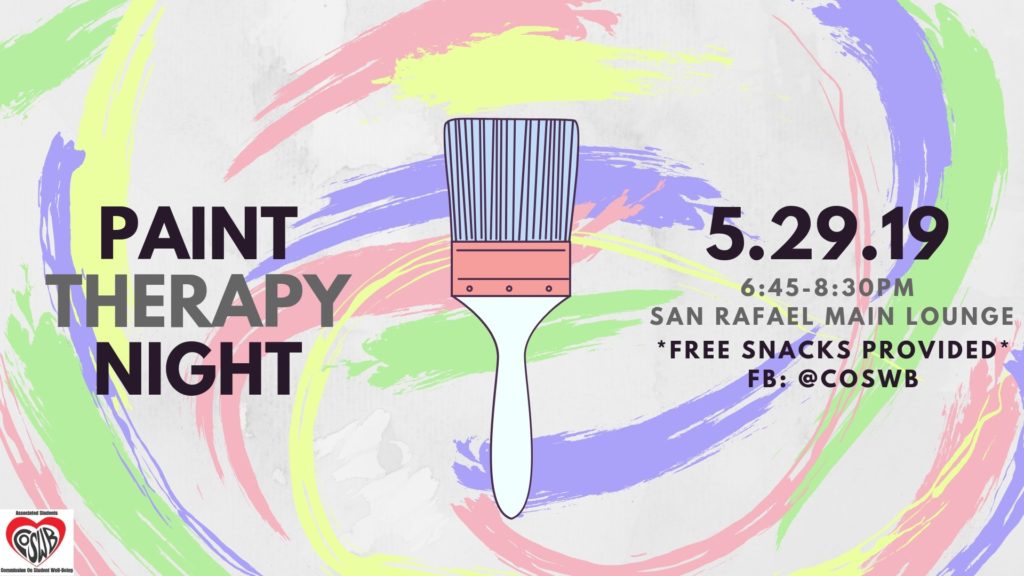 ---
Grad Cap Decorating
Wednesday, May 29, 2019 at 12 PM – 5 PM
UCSB Transfer Student Center
Comes decorate your graduation cap with the Transfer Student Alliance and the Transfer Student Center! While supplies last*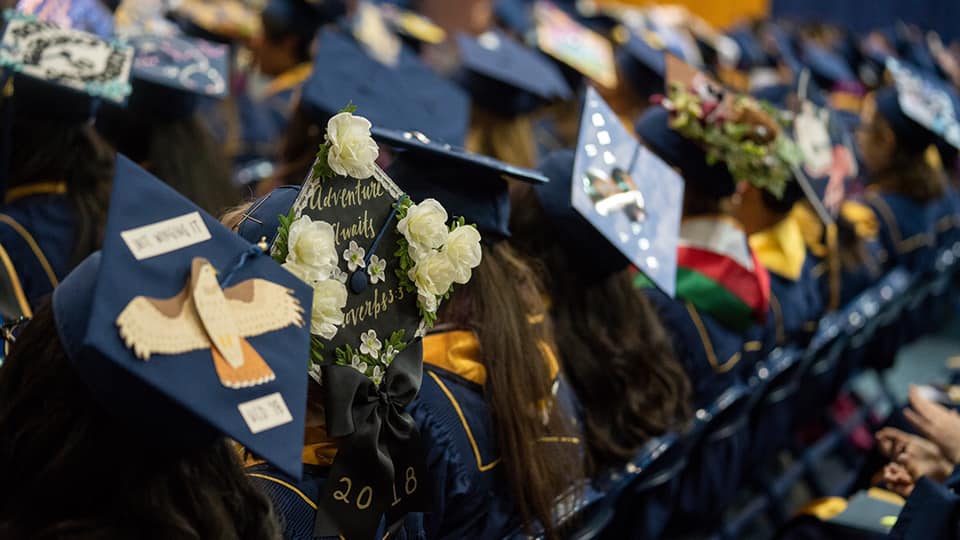 ---
The AS Food Bank is mentioned in the news….
---
Have you RSVPed for the AS Awards Banquet?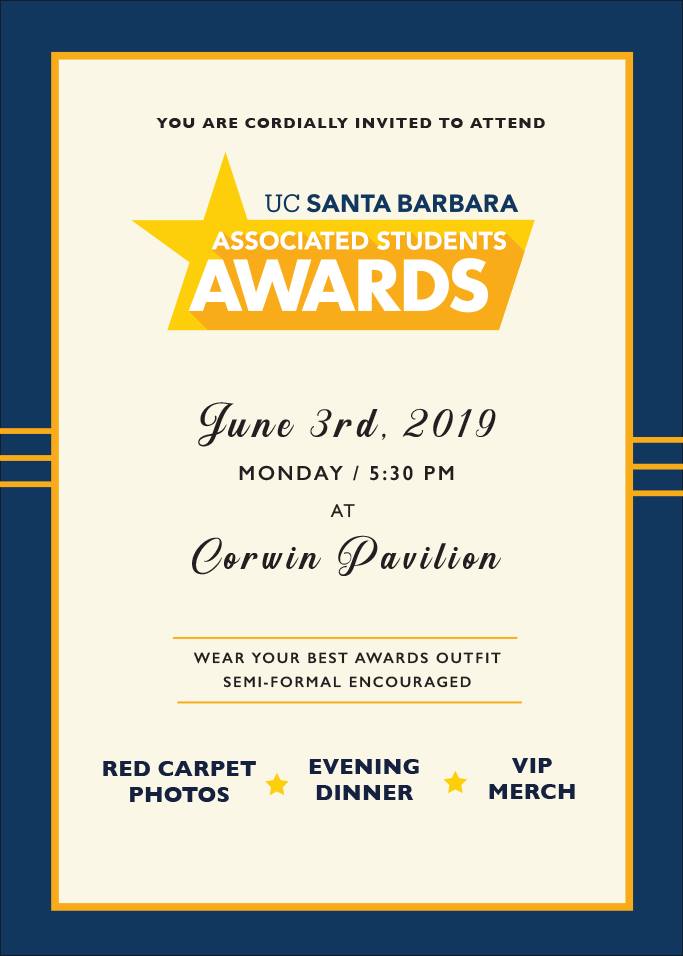 ---
Twitter
Last Workshop Wednesday of the year: "Portrait Photography 101" with Evan Quash, today 5/29. Learn the basics: Tips and a discussion of the art of portrait photography. 3-4pm, AS Annex, Bldg 141H, Rm 141H. Students, staff, and faculty welcome. Spread the word and bring a friend!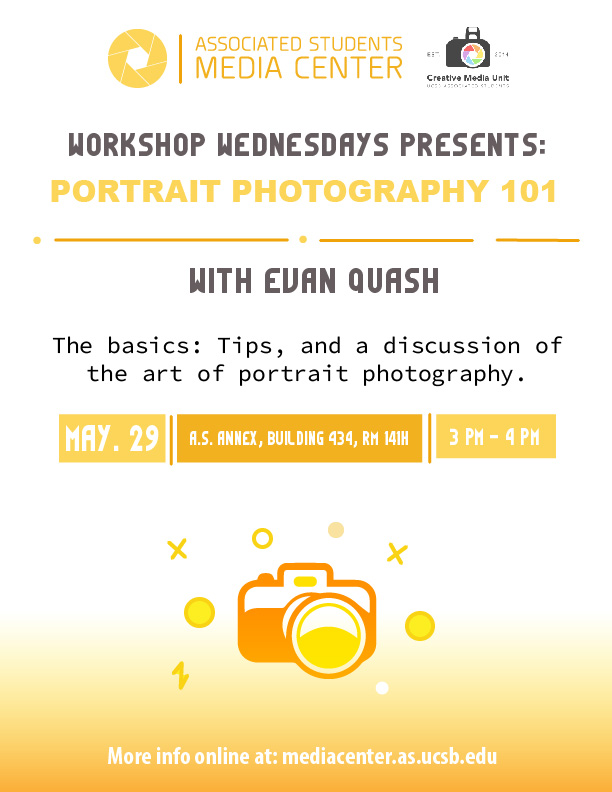 ---
Tonight: Student Band Showcase ft.
Join us for a fun FREE event featuring UCSB's finest bands and a special guest performance by The Red Pears May 30th @ 8PM in the HUB.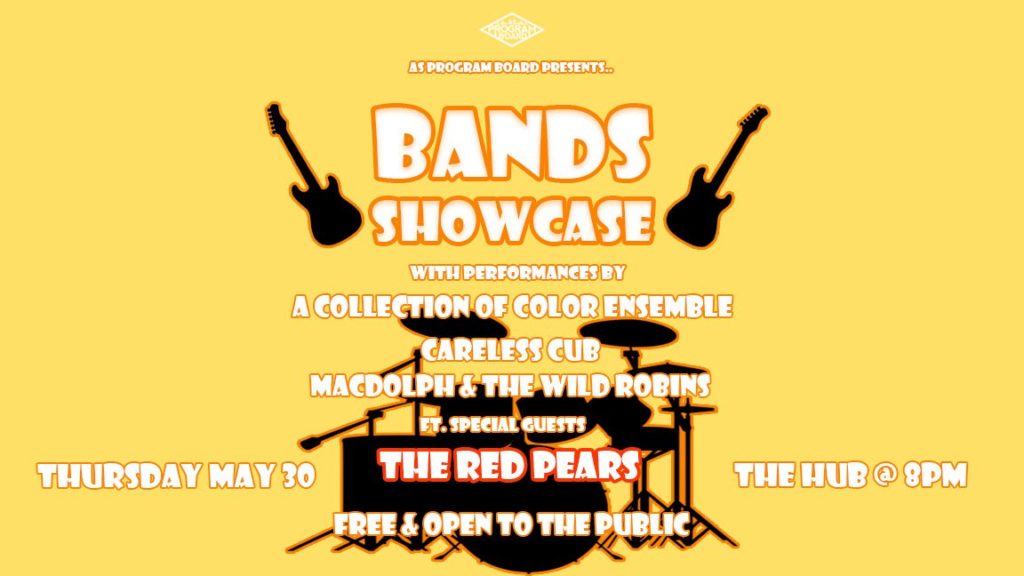 ---
It's that time of year again! Seniors are graduating, students are moving to new apartments, and there's a lot of stuff people want to get rid of.
Did you know that the GIVE Project in Isla Vista is the…
---
LinkedIn
Assistant Director for Community Affairs, Civic Engagement, and Advocacy position is online!
https://lnkd.in/eFmcvTE
Summary of job duties: Responsible for organizational management, advising and mentoring, education, advocacy and long term planning for the areas involved in the community including housing issues, environmental affairs and human rights. Supervises the advisors of committees involved in these areas. Plans, develops and implements goals for the Community Affairs unit. Represents the University and Associated Students in the community through networking and campus collaborations. Ensures program continuity, student development, project design, and training initiatives through the supervision of other professional personnel. Establishes and maintains relationships with local government agencies to promote student interests before federal, state and local elected officials, public agencies and citizens groups. Performs complex student advising in implementing strategies to address student concerns. Serves as the campus contact person for California Campus Compact, a nonprofit organization dedicated to community service leadership for institutions of higher education in which the Chancellor maintains membership.