Facebook
Hosted by Santa Barbara Public Library and KCSB-FM 91.9 in Santa Barbara
MakeSB! Music Showcase with Wild Animals
Tuesday, September 4, 2018 at 7 PM – 9 PM Santa Barbara Public Library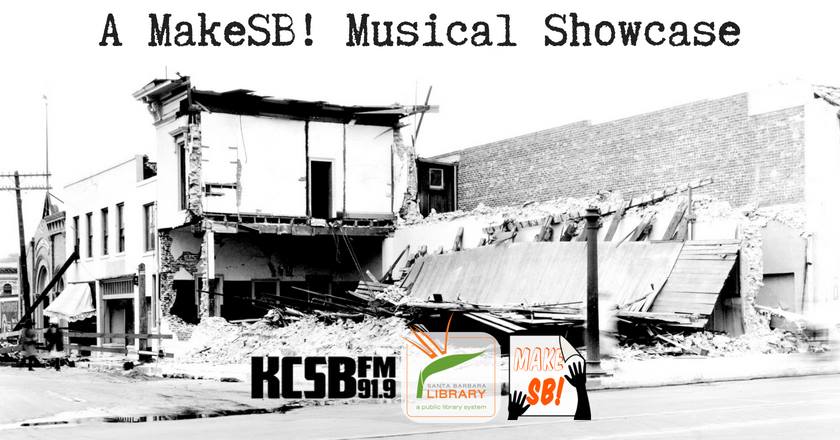 ---
Deadweek Detox: Bracelet Making!
Wednesday, September 5, 2018 at 6 PM – 8 PM MCC Lobby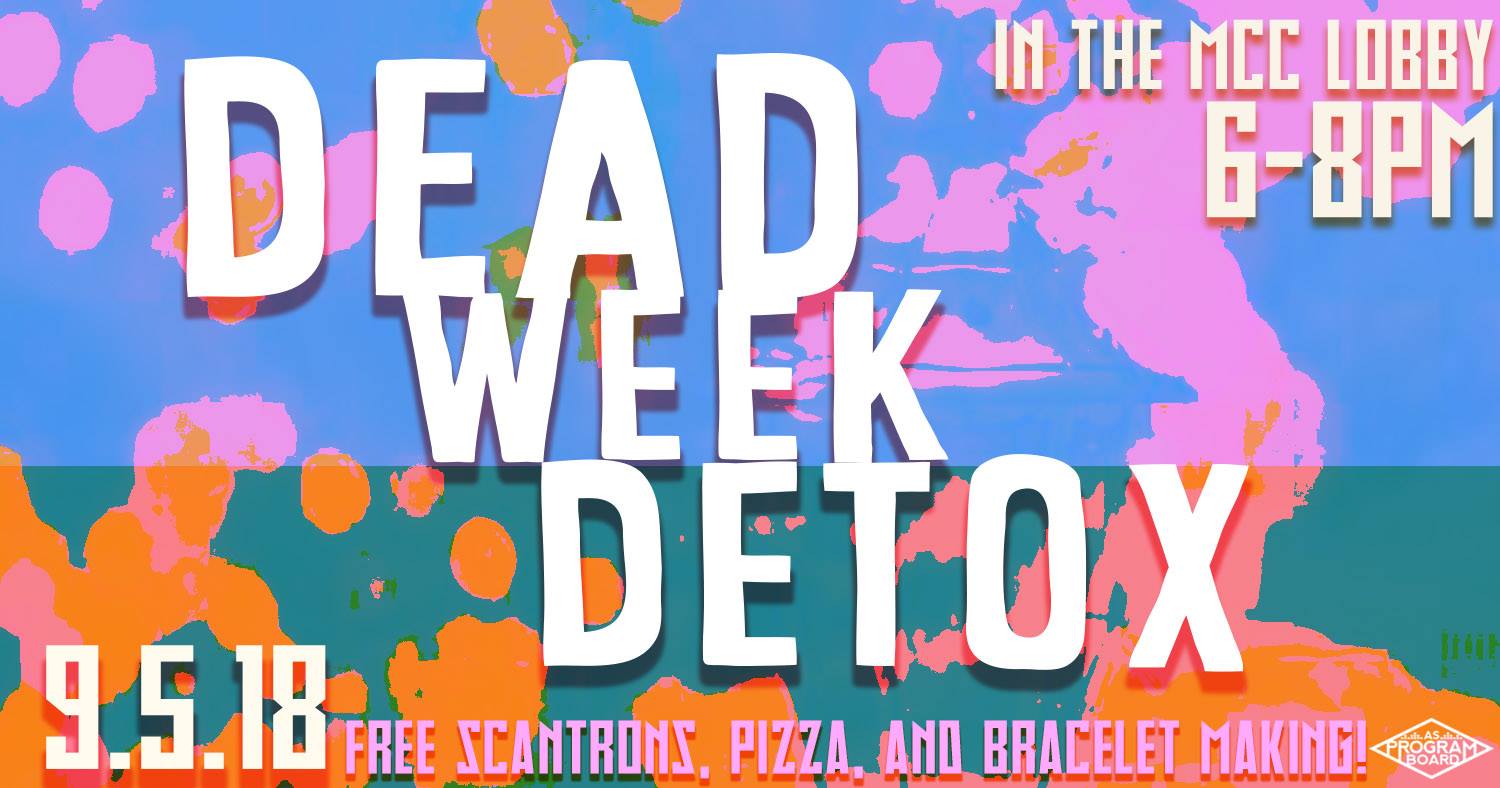 ---
Movin' on up, again!
UC Santa Barbara has climbed into the top 5 on U.S. News and World Report's 2019 listing of top public national universities!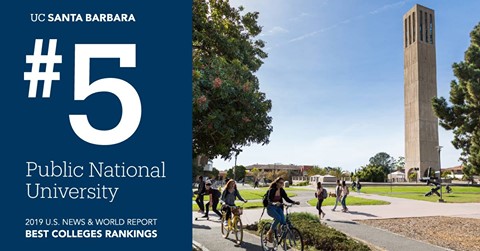 ---
Student Groups… Need Funding?
Looking for a great way to spend your sunny days? Need funding for your UCSB student group? You can do both by keeping our beaches clean, restore our habitats, and receive funding through the Coastal Service Program!
Gather at least 10 volunteers from your organization, and earn $100 dollars for 2 hours of beach or street cleanup, or $200 for 2-3 hours of restoration work with one of our local environmental organizations! All supplies are provided, so all you have to do is sign up and show up!
The Legal Resource Center is open to the public from 11am to 5pm Monday to Friday, and the Isla Vista Tenants Union will open from 9am to 6pm Monday to Friday.
The Pardall Center will open on September 27th! We apologize for any inconvenience.
---
Fall Grant Application Workshops
2 Dates · Sep 19 – Sep 27
Associated Students Conference Room, MCC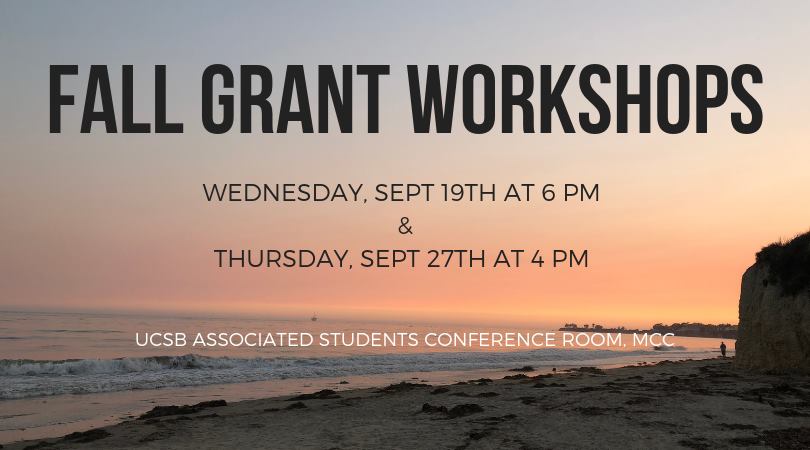 ---
A.S. O.N.E. Leadership Summit
"Engaged In Every Student's Success A.S. O.N.E."
Saturday, October 6 – 1:30pm-5:30pm
Sunday, October 7 – 9:00am-4:00pm
Corwin Pavilion, UCSB Campus
KCSB-FM is now accepting applications for its cultural & public affairs internship. Don't miss this unique opportunity to earn 1-2 units while learning how to produce quality radio for your campus radio station!
Send your CV or Resume along with a letter explaining why you would like to participate, and what you would like to learn from the experience. Please send any relevant examples of your work as well, to Lisa Osborn at nd@kcsb.org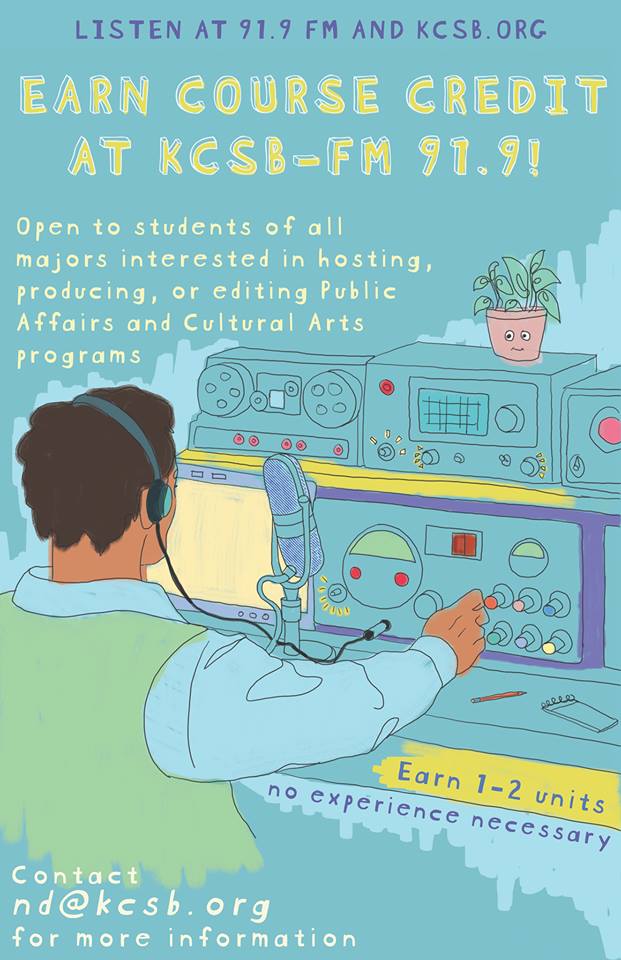 ---
The 2018-2019 AS Legal Code is now available.
http://www.as.ucsb.edu/download/2018-19-legal-code/
---
Gaucho Bike Fair and Bike Sale
Tuesday, September 25, 2018 at 1 PM – 4 PM
AS Bike Shop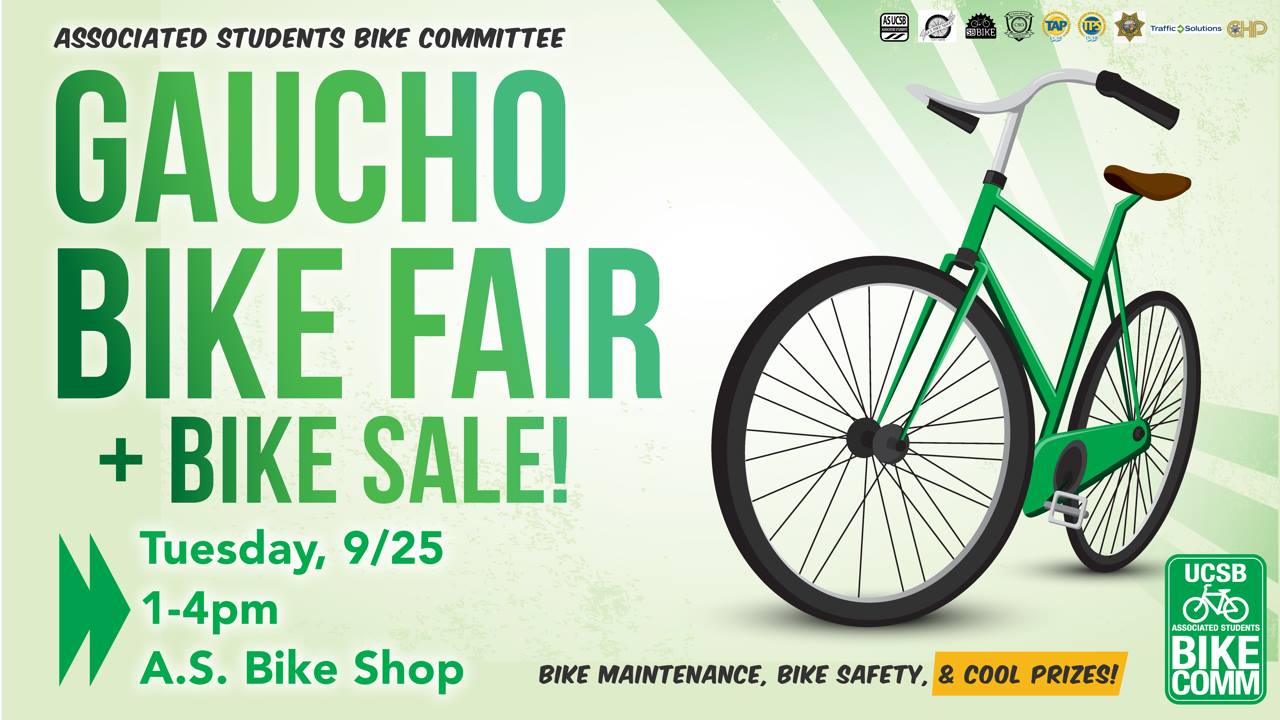 ---
EVPSA Special Elections. Declaration of Candidacy is now through October 2. (link: https://elections.as.ucsb.edu/) elections.as.ucsb.edu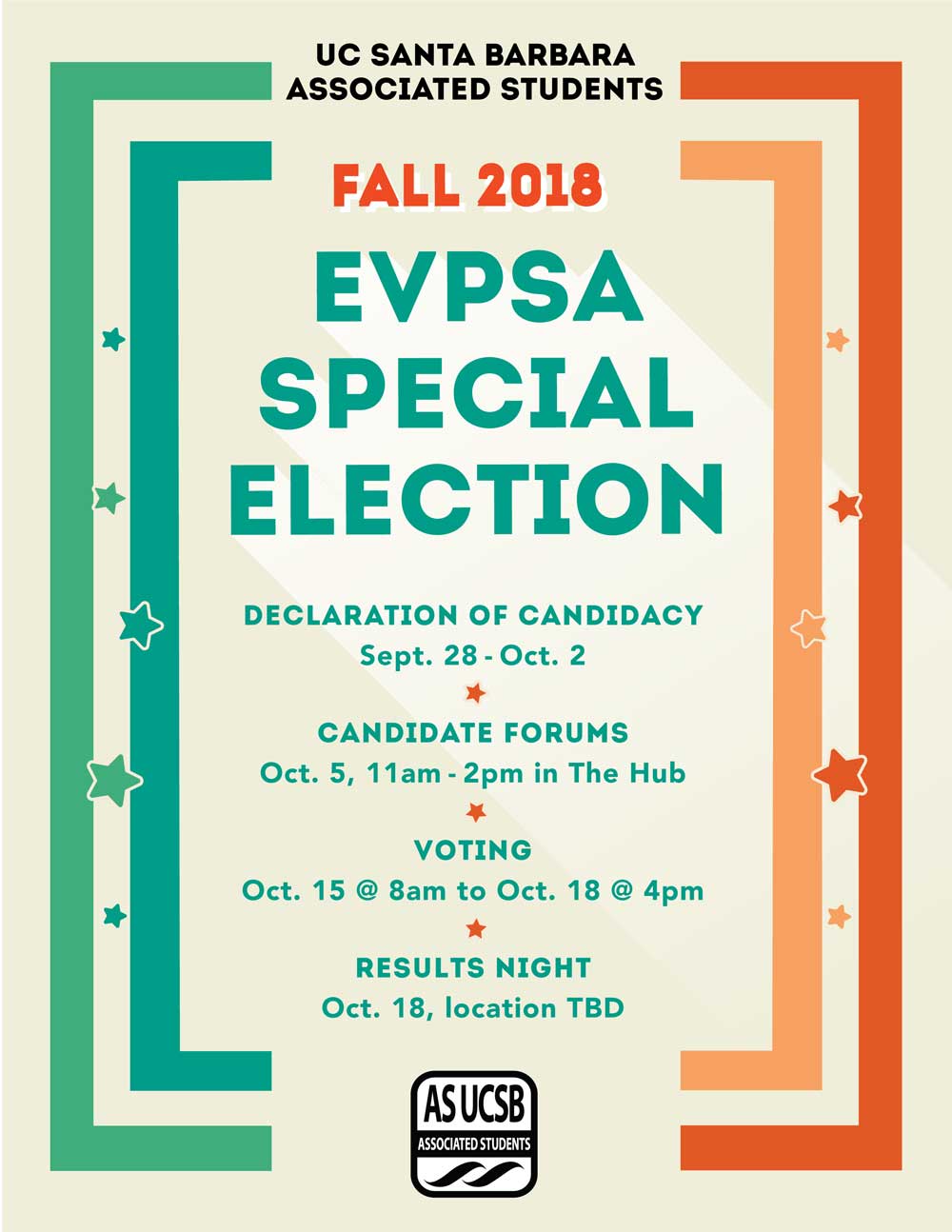 ---
Welcome back, #Gauchos! Associated Students has FREE Passion Planners 📓 and other helpful resources for starting your year off right this week by the AS Ticket Office where you get your bus sticker. Grab one while you can! @passionplanner
And let us know what you think! 👉 as.ucsb.edu/survey 💡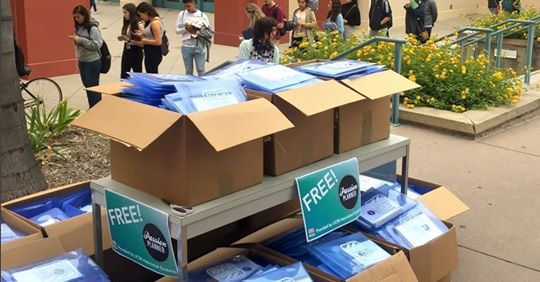 ---
For Week of Welcome, KCSB is having an Open House. They'll be playing some tunes, doing some station tours, and of course, snacks will be provided. 12:00 PM – 3:00 PM KCSB Courtyard (Under Storke Tower)
---
Tonight for Week of Welcome,
Human Rights Board is having an open meeting 6-8 at the MCC
Come learn about what AS HRB is planning for this year and the work being done for the advancement of human rights.
---
Welcome Back Concert ft. Cuco!
Saturday, September 29, 2018 at 8 PM – 11 PM Storke Plaza
Twitter
(if post is different from Facebook)
#UCSB
#19 on
@Forbes
list of best public colleges!
---
From
@CoastalFund
: The City of Santa Barbara is hosting its 19th annual Creek Week from 9/15to 9/22! Help keep our local creeks clean by volunteering at a cleanup. Check out the full schedule on the Creek Week website
---
---
Bikes have right-of-way here at
#UCSB
so look both ways before crossing, even in Isla Vista.
#UCSBMoveIn2018
---
FUN FACT: With the new HOPR Bike Share Program, UC Santa Barbara's Office of Financial Aid and Scholarships will pay half of that cost — an annual membership runs $60 — for the first 1,000 aid-receiving students to sign up for bikeshare.
---
Pardall Center hours for the next month:
First floor: Monday through Thursday: noon-8:00pm
Friday: noon-6:00pm
Satuday: 10:00am-6:00pm Sunday: 12:00pm-8:00pm
Second floor: Monday-Friday 9:00am-6:00pm
---
YouTube