Facebook
On 4/28, COC hosted the AS Olympics. There was carnival food, an obstacle course, and awesome games. They celebrated all the hard work that we they did this year, and had fun!
---
Free HIIT Classes!
Hosted by UCSB A.S. Commission on Student Well Being – COSWB
May 14 and 21 2pm Pardall Center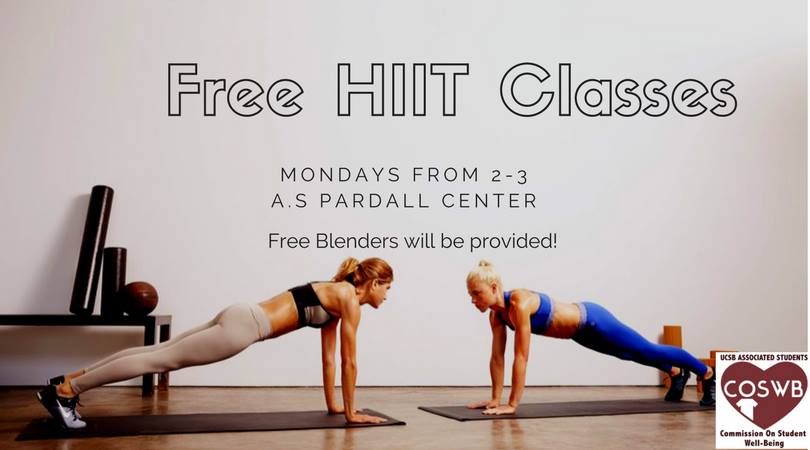 ---
Do you want to be active and involved while a student at UCSB? Associated Students offers many opportunities for you to find your passion.
Student Government and Elections
There are five Executive Officers and a Senate that governs the Association. Elections take place the 4th week of Spring quarter. If you want an active voice for your campus, this is the place to make change.
https://elections.as.ucsb.edu/
Committee on Committees (COC)
COC is where you can apply for positions in the variety of boards, commissions, and entities that comprise AS. There's a place for everyone.
https://coc.as.ucsb.edu/
Community Affairs Board
Looking for fun ways to contribute to your community? Want to get out and volunteer? Join other cabbies in volunteering adventures!
https://cab.as.ucsb.edu
Flacks Intern
The Flacks intern serves as a concrete bridge between the students, the administration, and the university community. One person per year is selected for this position.
https://www.as.ucsb.edu/get-involved/flacks-intern/
Pearman Fellowship
The Pearman Fellowship teaches students about the many different roles and functions of AS. At the end of the quarter-long fellowship, students can apply to the Executive office where they can create their own projects, or work on projects with staff. Applications open at the beginning of the academic year.
https://www.as.ucsb.edu/get-involved/fellowship-application/
Associated Students is comprised of student government, entities, groups, commissions, and services. Our mission is to help students uphold the high academic standards and give them leadership, employment, cultural and growth opportunities to serve the campus community.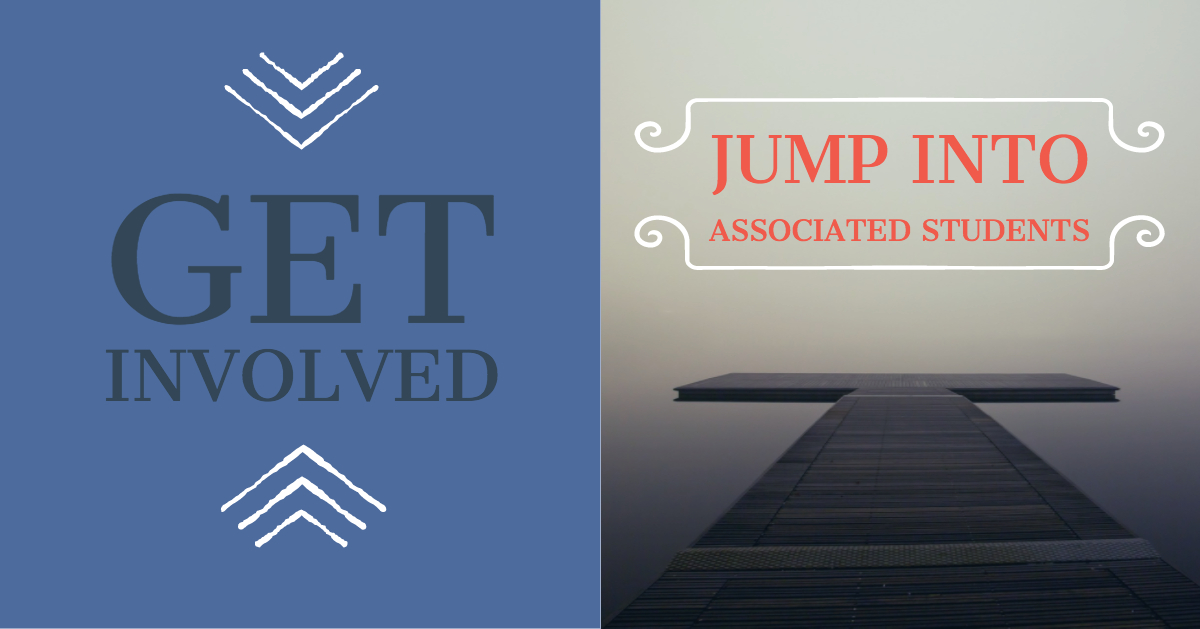 ---
Workshop Wednesday-Photoshop Basics
Wednesday, May 9 at 3 PM – 4 PM
AS Media Center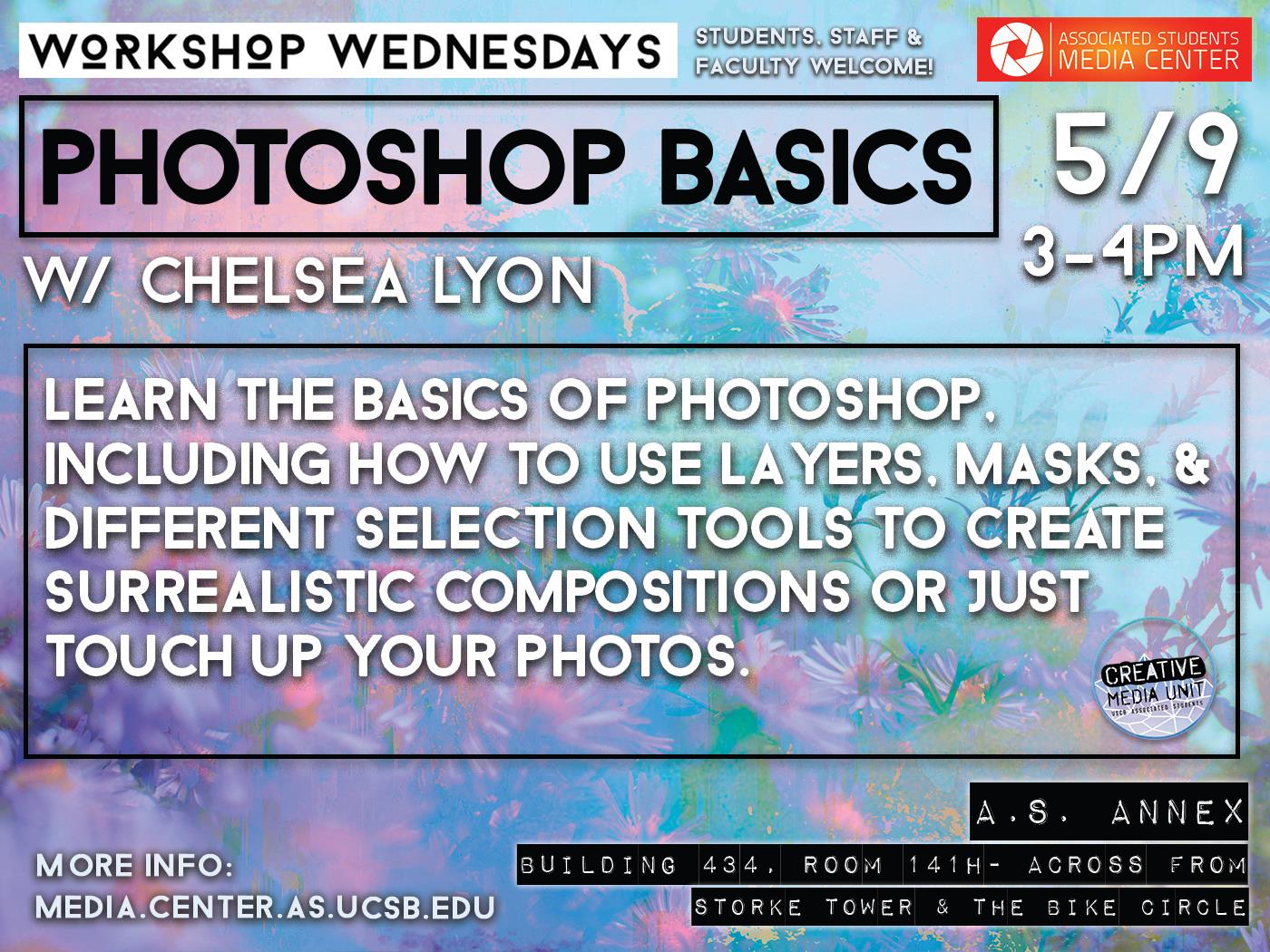 ---
Free Film Screening and Panel Discussion of "Broke"
Hosted by Coastal Fund
Thursday, May 10 at 7 PM – 9 PM IV Theater
---
Some members of ZWC went to the Channel Islands last weekend for a quarterly retreat! Wanna be a part of ZWC too? They are accepting applications for 2018-2019 officers until tomorrow at midnight!
goo.gl/forms/yKOpx7kgn1O2gqjZ2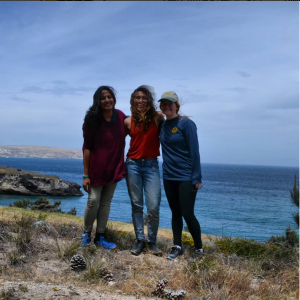 ---
Twitter
Free Tuesday Films Spring 2018! Tomorrow 5/8 6-9pm is Peter Rabbit. IV Theater. @asprogramboard
---
DPW IS HIRING! Apply on Handshake and check out the full job description. This is the best job around and especially amazing if you wanna do your part in helping the world and our campus!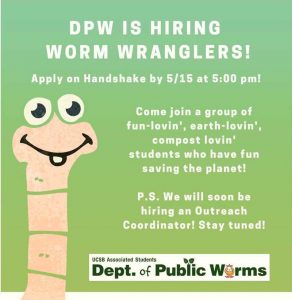 ---
retweeted KCSB News
UCSB Associated Students held their yearly elections on April 26. All senatorial and executive positions were on the table, as well as a handful of student fees.
We have changed the date of the A.S. Awards Banquet to Monday, June 4. It will still begin at 5:30 and the location is still Corwin Pavilion. Come celebrate student leadership and power with a dinner, awards program, and killer 2017-2018 slideshow! RSVP: https://bit.ly/2KKHRTC
---
Healthy Baking Basics. 5/10 5-6pm SRB 1st Floor Conference Room. Come in and learn how to bake with healthier alternatives to fulfill your sweet tooth cravings. @COSWB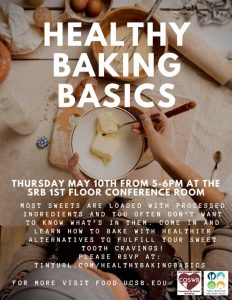 ---
What's happening on campus? Check out the Campus Events site https://events.ucsb.edu
Instagram
Linked in

Meet Scott Gordon, our new Helpdesk Technician. Here's a little about him:
What can I do for students? Desktop Support: Assists with installation, configuration, troubleshooting on A.S. computers and devices. Web maintenance: Collaborate with A.S. team of staff and students to coordinate website planning and development to accommodate the interests of student needs.
What other duties do you have? Creates and maintains documentation for our unique setup. May assist in software training for students and staff.
Where is my desk? UCEN 2519
When is a good time to drop in? Regular business hours
Google+