AS Program Board Presents…Pumpkins & Puppies on Thursday, October 21st from 1-3PM in Storke Plaza!
Stop by between classes, and get into the spooky season spirit by de-stressing from midterms. Join us to paint pumpkins,* pet therapy dogs, and distract yourself from creeping existential dread!
This is a GAUCHOS ONLY outdoor event, so physical distancing is encouraged.
*While supplies last.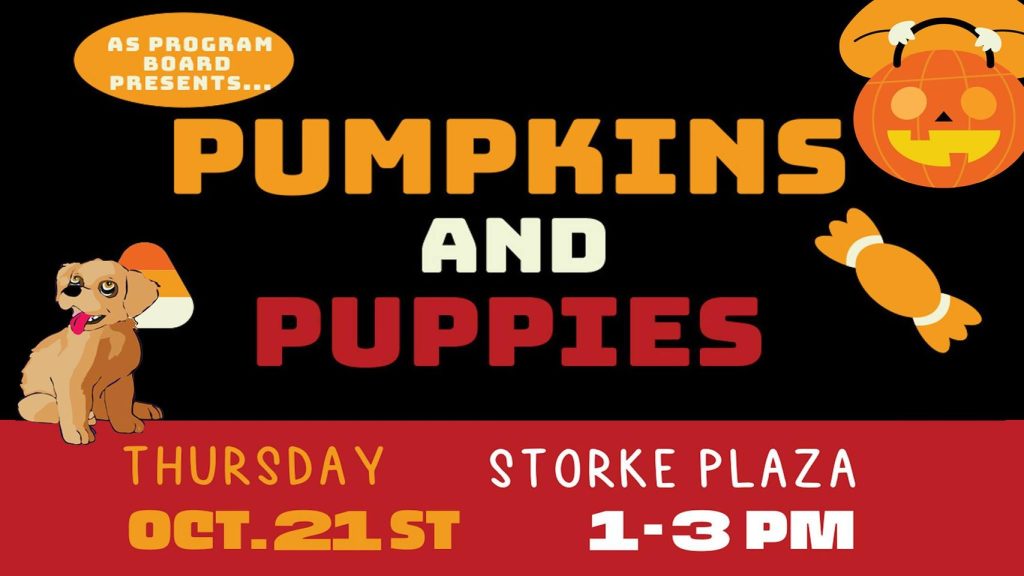 ---
Next in the Workshop Wednesdays series "Photography Fundamentals" with Andy Doerr October 20, 3 to 4 p.m. Zoom link: https://ucsb.zoom.us/j/85471891702
. An introduction to how cameras work, the key visual elements of photography, and post-production considerations in Adobe Lightroom and Photoshop. Students, staff and faculty welcome!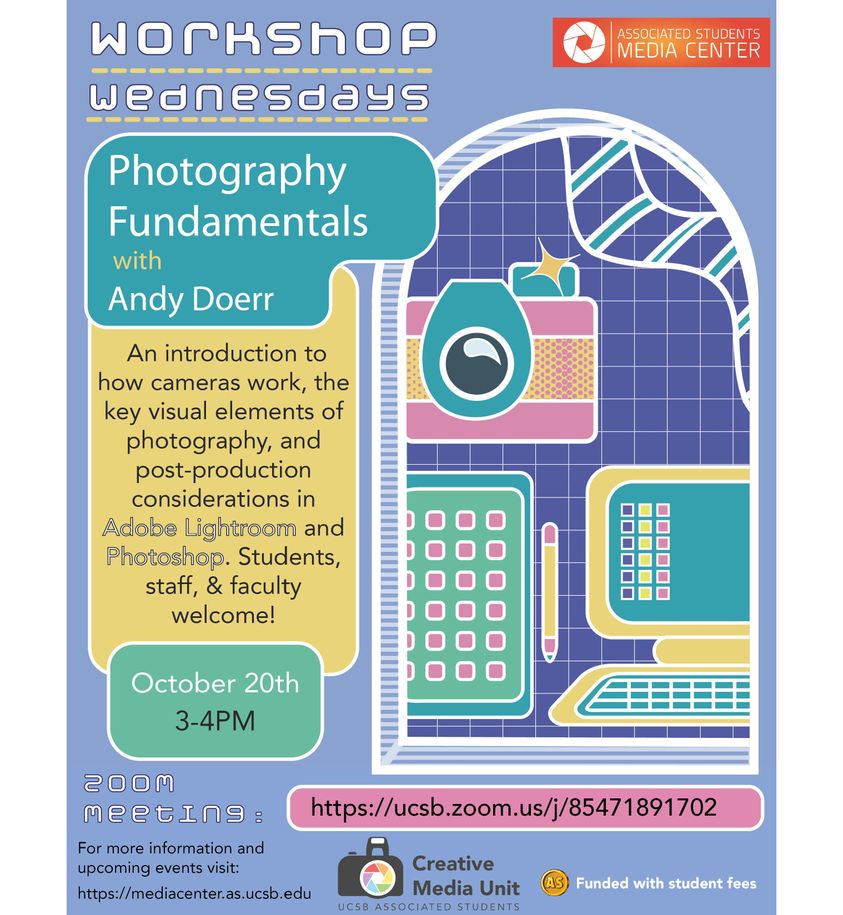 ---
The Academic Senate is now accepting application! Represent the student body + give input on academic positions. Apply through the CoC website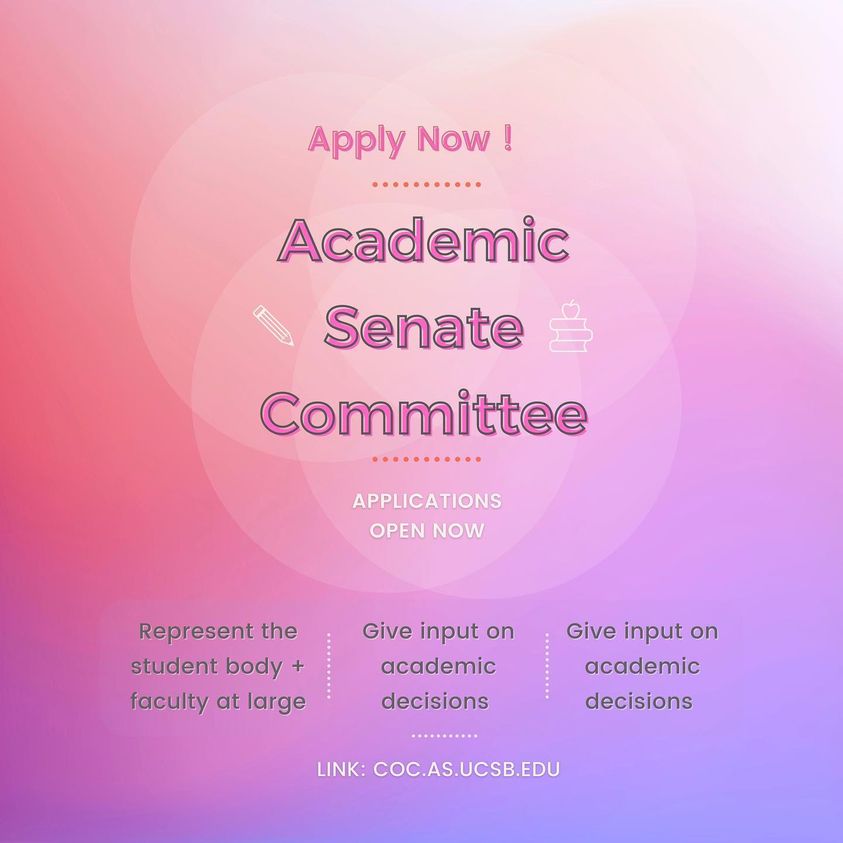 ---
Join us for our first general body social this Friday, October 22 @5pm! We will be meeting on the Annex Lawn! Snacks will be available along with a fun time meeting other awesome transfer peeps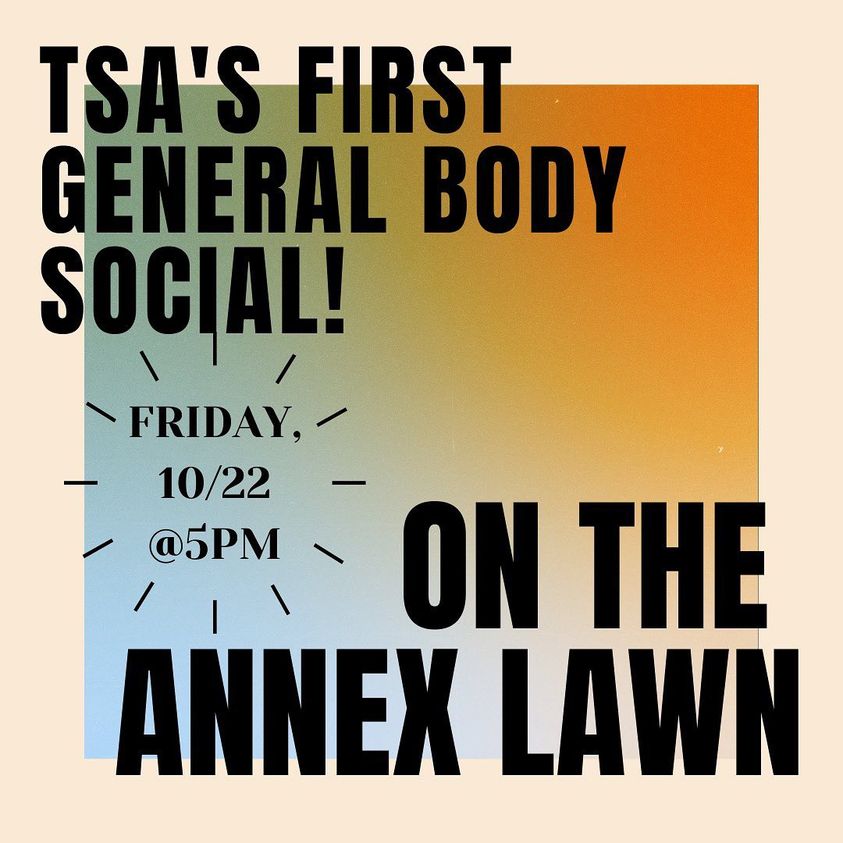 ---
---
First LHP General Meeting on October 19th at 6pm!! Meet us at the AS Annex behind Storke tower!
---
Meet our wonderful ASOP staff
Swipe thru to checkout office hours and how to get in contact for projects and future partnerships! Stay tuned for more updates!
---
AS Program Board Presents…
NOON STORKE SHOWS
Every week at Storke Plaza! Swing by for good music, free yerbs, and a great time. Next show is OCT 20th ft. Yu Ishii