Facebook
Associated Students know that sometimes your budget is strained. Here are some helpful AS resources to help you juggle your expenses.
Emergency Loan
Students in need of emergency funds may request a short-term loan through the Associated Students Cashiers and Ticket Office.
https://www.as.ucsb.edu/resources/emergency-loans/
Community Financial Fund
All UCSB undergraduate students are welcome to apply. Each student applicant is eligible for the maximum allocation of $400 one time per fiscal year (from July 1st-June 30th).
https://cff.as.ucsb.edu/
AS/EOP Grant
The AS/EOP funds are to be used to meet unusual educationally-related expenses that are incurred by regularly enrolled student members of the Educational Opportunity Program (EOP). Eligibility criteria must be met in order to qualify for the grant.
http://eop.sa.ucsb.edu/services/grant
Childcare Grant
Associated Students has grants for students who need extra childcare coverage during midterms and finals.
https://cab.as.ucsb.edu/opportunities/childcare/
Foodbank
AS Food Bank provides fresh, free, and nutritious food as wells as toiletries to the Gaucho community.
https://foodbank.as.ucsb.edu/
Associated Students is comprised of student government, entities, groups, commissions, and services. Our mission is to help students uphold the high academic standards and give them leadership, employment, cultural and growth opportunities to serve the campus community.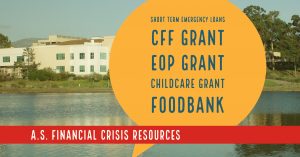 ---
UCSB TV has three open positions! We are looking for people to fill the position of News Anchor, Videographer, and Graphics Editor! This is a four-quarter position (Spring 2018 through Spring 2019) and is a great opportunity for you to gain experience in this field of journalism and media.
If you, or you know someone, who might be interested in participating in our program, then you should apply today!
You can find the applications under the UCSB TV heading at the bottom of the COC website.
https://coc.as.ucsb.edu/as-positions/
---
On 3/1, A.S. Committee on Committees – CoC held a recruitment fair for students to learn about involvement opportunities in Associated Students. Here are some photos by Abby Coy from the event.
---
CAB Pancake Study Jam
Wednesday, March 14 at 6 PM – 6:30 PM
GSA Lounge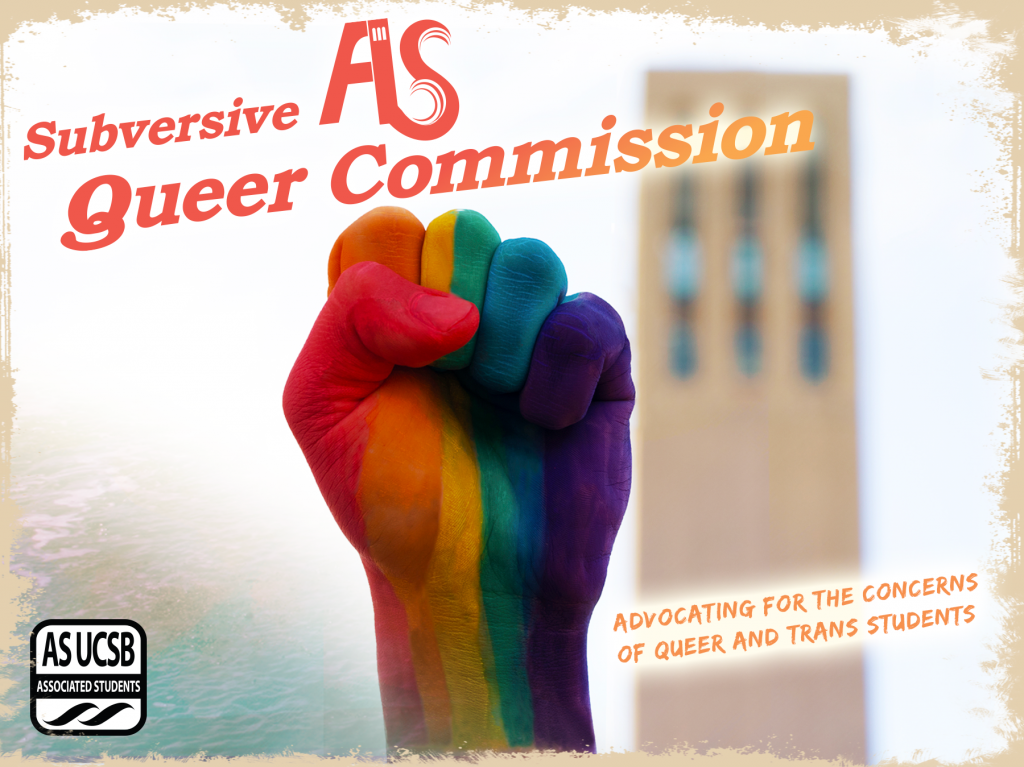 UCIV Deltopia Deployment
?️, April 7th @ the Pardall Center
Sign up now to volunteer for our Deltopia deployment! We will be hitting the streets to distribute water, share information and make sure everyone is having a good time while staying safe! Sign up for a 2 hour shift at: https://docs.google.com/…/1FAIpQLSdGQPiSAiZsInY-c…/viewform…
Twitter
Interested in applying for @CoastalFund spring funding? 6pm on Tuesday, April 3rd in the Associated Students Conference Room at UCSB. Join us to learn more about the Coastal Fund grant process before the major grant application deadline on April 13th!
---
Had a great time spreading the word about the tuition hike, and organizing students to demand an end to chronic underfunding our campus receives. #NoHike #FundTheUC
---
Photo by @oliviiacampos on Instagram: Not even a midterm can ruin your day here.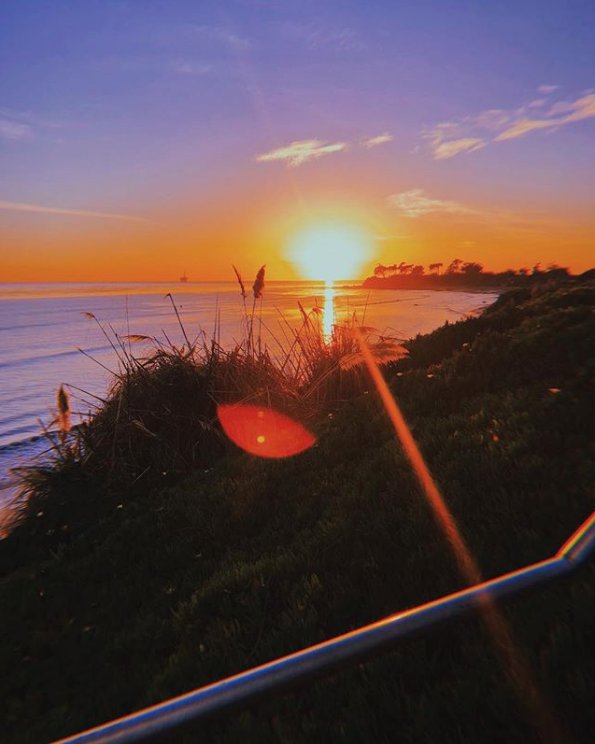 Instagram
LinkedIn
Associated Students is pleased to announce that Ruth Garcia Guevarra (A.S. Community Volunteer Coordinator) and Diana Collins Puente (A.S. Isla Vista Community Advisor) are appointed as Interim Co-Assistant Directors for Community Affairs, Civic Engagement and Advocacy. In their new roles, Ruth and Diana will be sharing the responsibilities for the work of the Office of Community Affairs, Civic Engagement and Advocacy until a permanent replacement is appointed. They supervise Sarah Seidschlag, Allina Mojarro, Teresa Figueroa Sanchez, Alexandra Meallet, Edgar De La Cruz.
Diana's responsibilities in community engagement include facilitating effective working relationships between Associated Students and the Isla Vista and surrounding communities by developing and strengthening relationships with campus and community members and facilitating student leadership development to establish and strengthen collaborative approaches to address community issues. Diana will continue to manage the Pardall Center with day to day operations transferred to other staff. In addition, she will continue to be the primary advisor to Isla Vista Tenants Union, Commission On Student Well Being, Commission On Disability Equality, Public Safety Commission, and the UCIV volunteer program, and work closely with the External Vice President for Local Affairs.
Diana Collins Puente has served as the Isla Vista Community Advisor for Associated Students since 2014 and has more than 25 years of experience providing community engagement, advocacy, and organizational and community development expertise to local, national and international organizations serving diverse communities. In her spare time, she enjoys traveling and exploring the world.
Ruth provides continuity to community service education projects with other departments on campus and in the community. She interfaces with higher education institutions in the region to consult on Community Service/Service Learning development. She will continue to expand on strategies and develop processes for philanthropic endeavors and develop student leaders' understanding of the non-profit sector. In addition, Ruth will continue to be the primary advisor to Community Affairs Board, Isla Vista Community Relations Committee, Community Volunteer Foundation, Child Care Grants, and Elections.
Ruth Garcia Guevara is the Volunteer Coordinator and a Student Advisor for UC Santa Barbara's, Associated Students since 2008. She has been in the nonprofit and volunteer management field for over 20 years, and started her career working with houseless youth and community education and advocacy. Her experiences brought her to Santa Barbara and found a home where she could share her passion for volunteerism with eager students. In her spare time, she likes to volunteer with her husband and two daughters at local nonprofits and schools
Ruth and Diana will have offices in both the Pardall Center and the CAB office. They will be working closely together and will step in for each other if the other is unavailable.
Ruth can be reached via email at ruthg@as.ucsb.edu or (805) 452-0087, she will be working in between the IV Pardall Center and CAB office and will have Fridays as her dedicated day to work in IV. She will be available to set up meetings in either IV or CAB as requested or necessary.
Diana can be reached via email at dianap@as.ucsb.edu or 805-455-1346. On Tuesdays she will work out of the CAB office and can otherwise be reached at the Pardall Center. She will be available to set up meetings in either Isla Vista or on campus as requested or necessary
Google+